Planning Tool Kit
Plan your travel most appropriately. Find out how you can make your travel time memorable.
The best time to go to Dubai is during the winter months (November through March) when the temperature is manageable, and tourists can explore Dubai.
You can go window shopping or gaze at the luxurious cars on the roads. A clear sky at night allows visitors to star gaze, which is also one of the best free things to do in Dubai.
You have many things to explore in Dubai; however, it is always a great choice to visit and experience Amusement parks, adventure, activities, shopping, nightlife, and sunsets.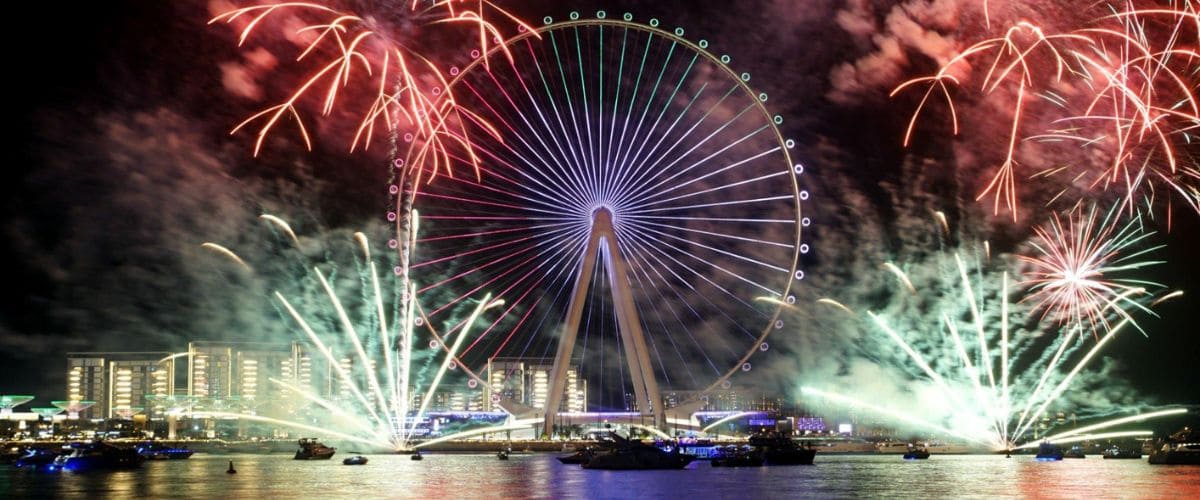 Dubai is a very magical location that will increase your enjoyment of traveling. Only some tourists are aware of this UAE city's vibrant nightlife. The incredible things to do in this city, both during the day and at night, will simultaneously make you joyful and crazed. One of the most wealthy and glamorous cities, Dubai offers excellent hospitality to visitors. Whether you value peacefulness or want to have a lot of fun, this city never lets down visitors worldwide. Prepare yourself to experience the incredible nightlife of the largest city in the UAE with us. The entertaining side of Dubai is a must-see if you're a night owl looking for the best nightlife while visiting the city.
Dubai Garden Glow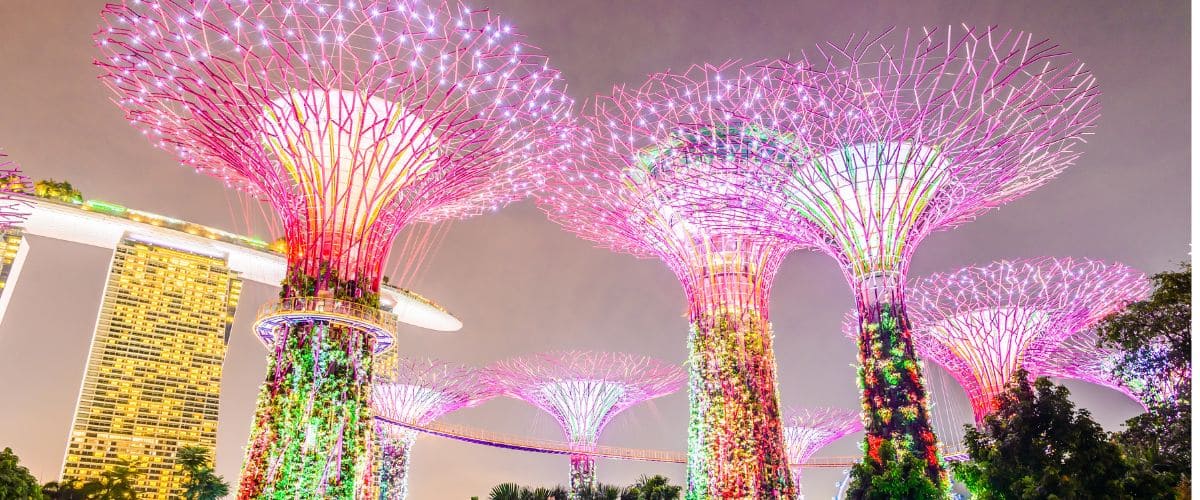 What if we say that Dubai's largest theme park is made of recycled items? Well, yes. The Glow Garden is a great place to go when traveling to Dubai. The most exciting things you will witness here are the majestic lights and the fine art. This garden offers beautiful art by day and glow by night, which is a unique thing to experience. Travelers can spend a whole day in this dream world. In addition, you will enjoy live performances by international and regional artists and acrobats. So, why wait any longer when you can see the creation of great artists who fashioned trees, animals, and a replica of the Burj Khalifa from recyclable items with lights to bring glitter at night for the world to observe? Take your family, kids, and friends to brighten your travel time.
Dubai Fountains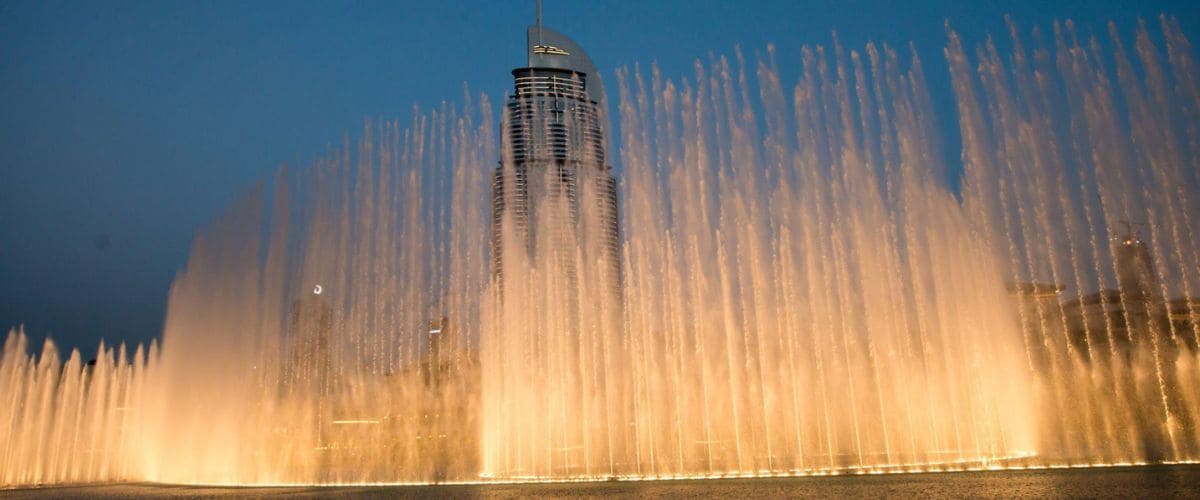 Dubai has a 30-minute light and sound show which is observable from the top of many famous tall and short buildings in Dubai, like Burj Khalifa, and many other restaurants in the neighborhood. All of this brings the advantage for visitors to enjoy this evening show, also known as Dubai fountains, which is choreographed well with the tune of soothing symphonies adding colors to the nightlife in Dubai. You can enjoy it with your family and kids every second of it. You might have seen many fountains in your lifetime, but we bet this show set will blow your mind.
Watch the Sunset at a Rooftop Bar
How romantic and beautiful it is to see sunsets; it looks even more astonishing from the top. Thus, Dubai has tall rooftop bars to let visitors enjoy their drinks and food along with the mesmerizing 360-degree sunset view. Enjoy the natural skyline shades and click some dawn pictures to make good memories with your partner, family, or kids.
Dubai Global Village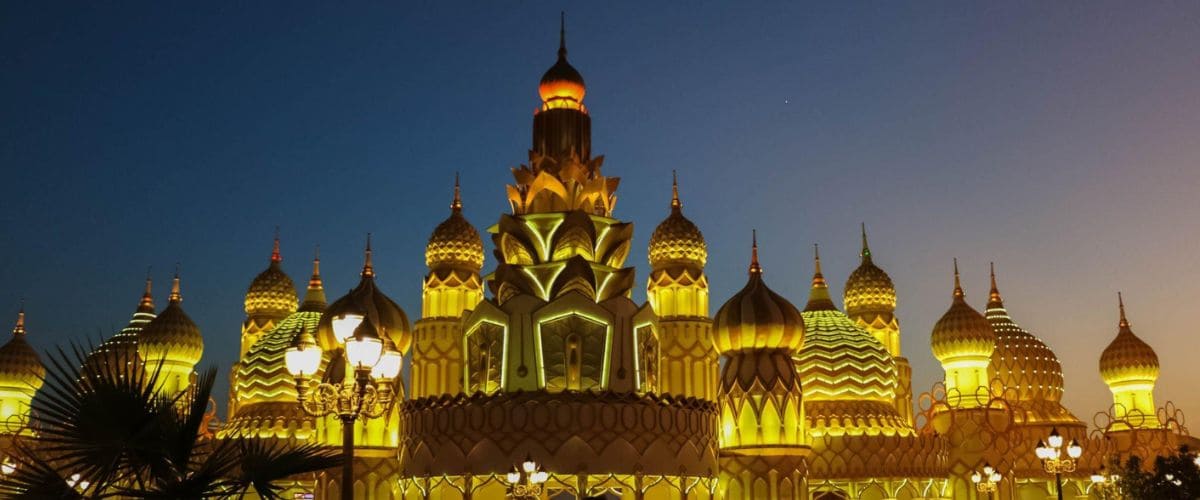 Dubai Global Village is another incredible thing to watch when traveling there with your family and kids. It's a one-stop destination for food, arcade game, concert, and shopping lovers. In addition, you will be stunned to see many famous buildings of different countries like the Taj Mahal, Eiffel Tower, Big Ben, and more which attract visitors. So buy your preferred ticket and experience great entertainment pieces of stage shows, carnivals, and much more in this luxurious city.
La Mer Beach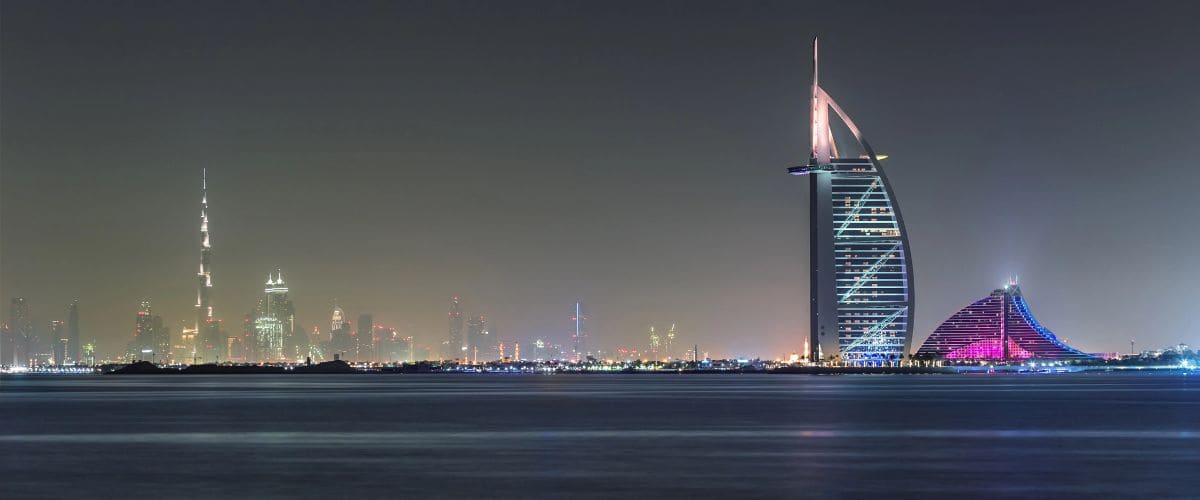 La Mer Beach's nightlife is as incredible as you may see everywhere in Dubai. You could ask, "What might we do at the beach at night?" but hang on because we're about to let you experience this beach's incredible nightlife. You may satisfy your appetite at 30 cafés and eateries in this area. The nice thing about these restaurants is that each one offers a special dish on its menu. Travelers may converse, relax, or play video games in creative eateries and locations, which will undoubtedly help you make more beautiful memories that will last a lifetime.
Must Try: bubble tea, fruit sushi, or a Tepanyaki ice cream roll, Willy Wonker fantasy with the likes of liquid nitrogen-infused frozen Cheetos
Desert Safari Camp & Show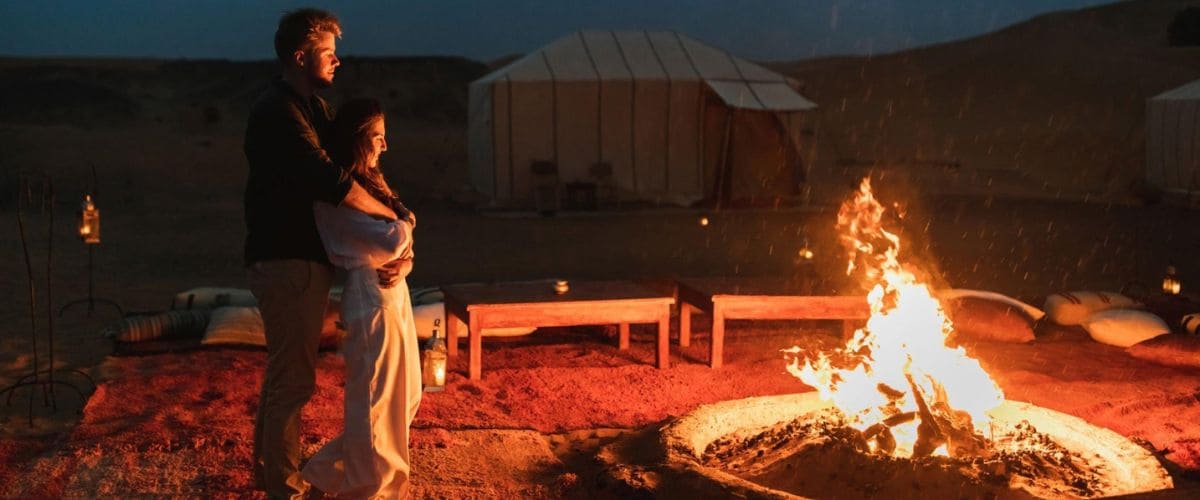 Your journey is only complete if you have experienced desert life in the UAE's Arabian Desert know as
best desert safari in dubai
and in whole world. This dessert is an ideal location to visit, whether you want to camp among the dunes or sample the richness of cuisine with some stage shows, live performances, musical concerts, Tanura, and belly dancing. Remember to prepare smartly and remember dress appropriately for the weather. You are there to enjoy yourself, not get sick.
More To Experience: Sandboarding, camel ride, barbecuing
Burj Khalifa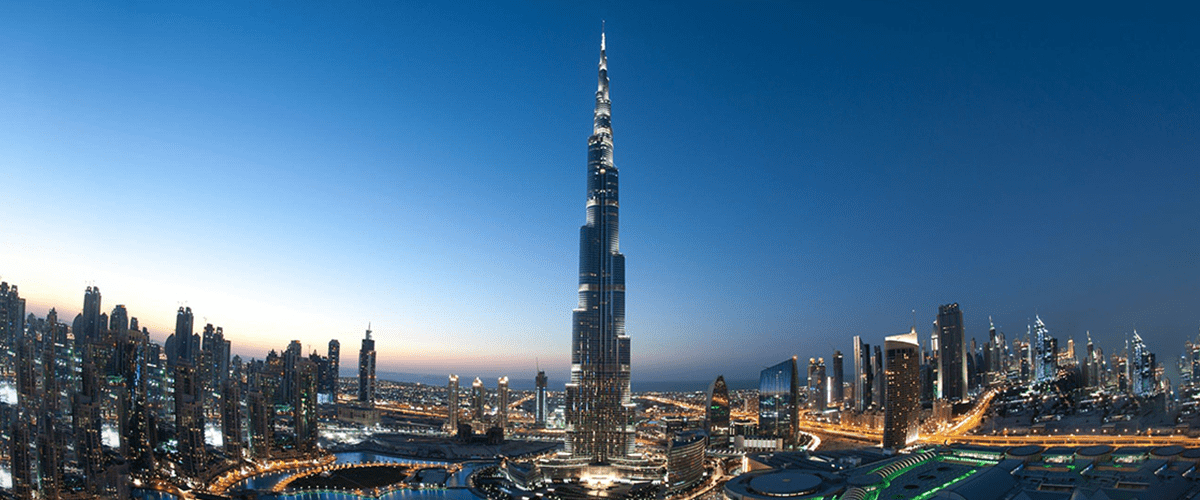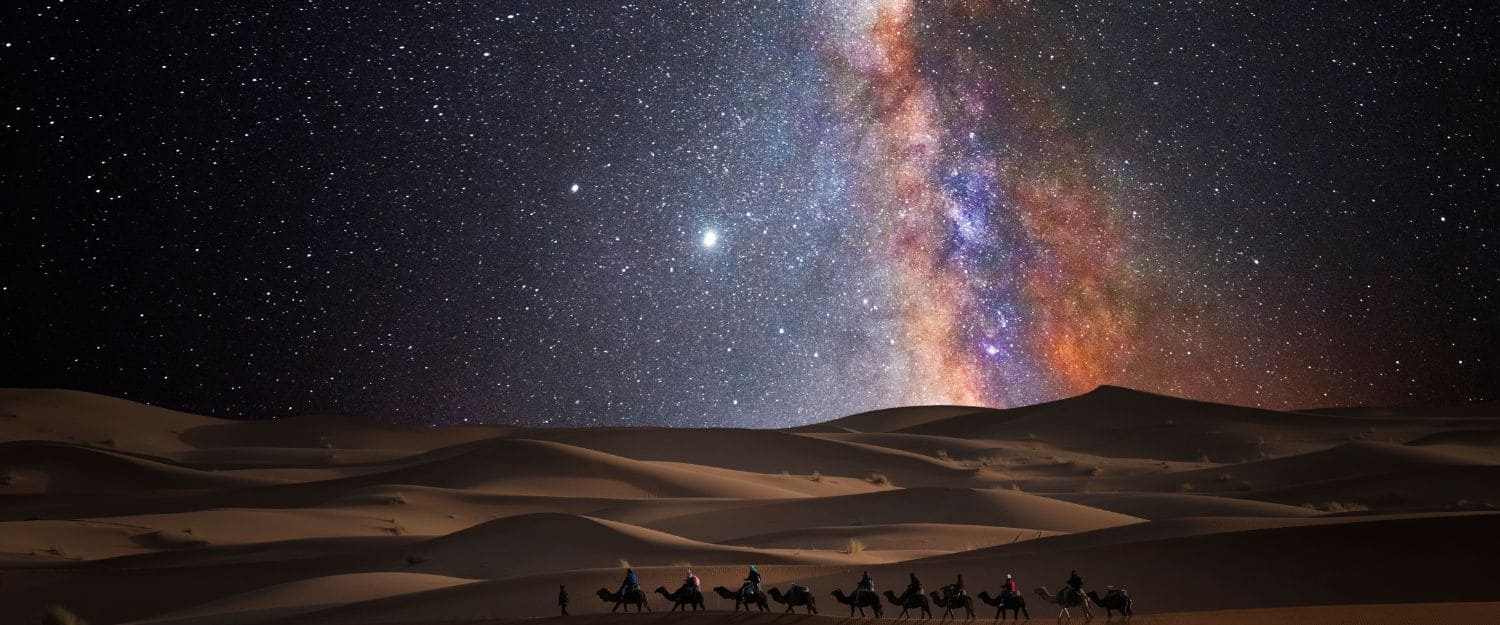 Imagine a clear night in the Arabian desert with stars that seem like crystals. It's beautiful to seduce, isn't it? Who doesn't like stargazing at night, especially in Dubai? Less pollution, quietness, and calmness make it more serene to enjoy every moment in the desert at night, which is the ideal option. Using a telescope, one may observe star clusters and other celestial objects that will melt your heart.
Night Dhow Cruise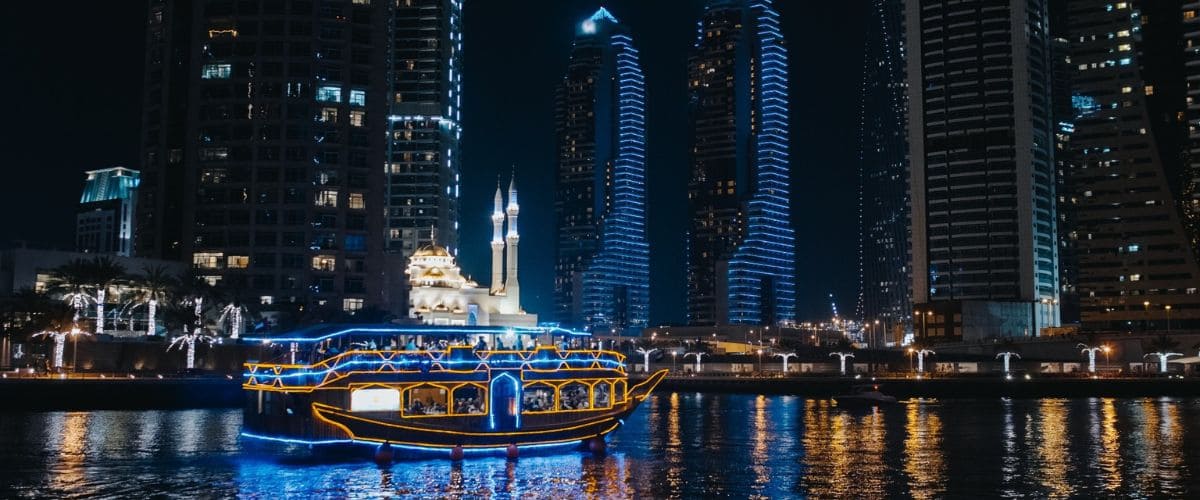 One of the most romantic and chivalrous rides you will ever experience in Dubai will help you explore the city. Your Dubai night excursion will be charming thanks to this most tempting item. The panoramic view allows visitors to savor delectable meals. So, get into the cruise spirit to brighten your trip to Dubai. Night Dhow Dubai provides it all, whether you want to organize a birthday celebration or unwind with a relaxing canal trip.
Explore Night Dhow Cruise: Dubai Creek, the Dubai Canal, and Dubai Marina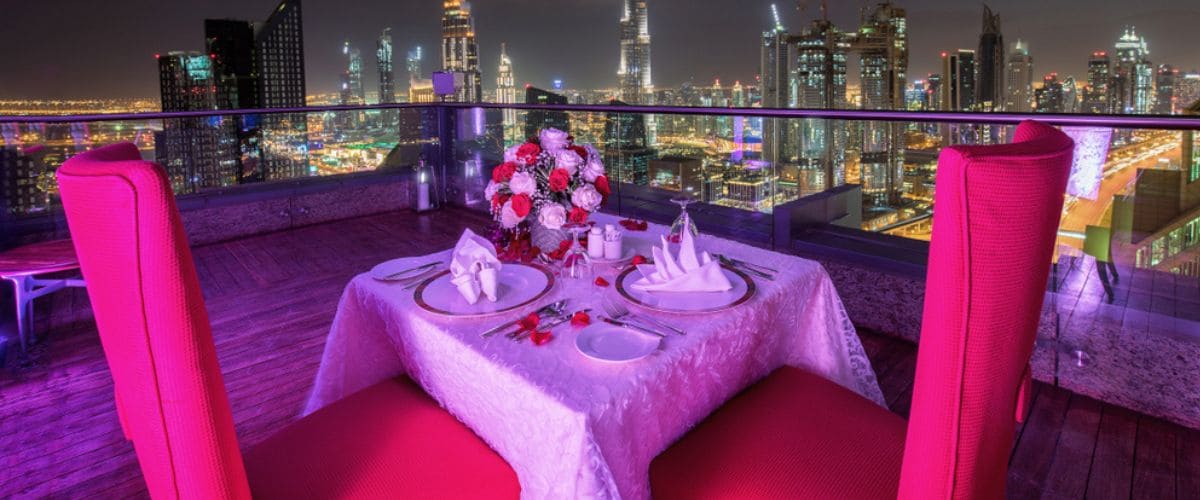 Enjoying evening brunch in Dubai is not unusual, given the city's reputation for its exquisite and mouthwatering cuisine. Brunch is not only offered throughout the day, but it is also available at night in Dubai. Some of Dubai's most unique rooftop bars and lounges to enjoy the city's nightlife.
Big Bus Night Tour
The best way to visit all of Dubai's well-known sights is to reserve a bus tour. Since there is no risk of losing out on enjoyment while admiring the sparkle and beauty of the city skyscrapers from any perspective, it is the most typical but magnificent journey to experience. The Burj Khalifa, the Dubai Mall, Atlantis on the Palm, and the Jumeirah Mosque will take your breath away.
Night Clubbing In Dubai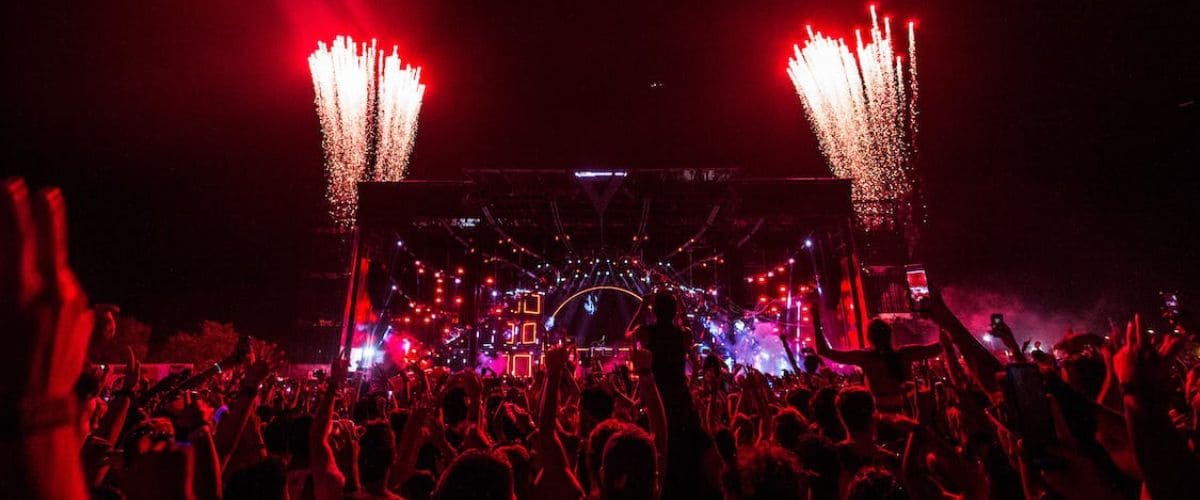 In this city's nightclubs, you may dance all night long on the floor. Advanced luxury locations bring amazing entertainment, and Dubai is no exception. Whether you like peacefulness or a great night, Dubai provides something for everyone. In Dubai, there are a lot of clubs where the music will make you spin around and round. So get ready to party hard in the UAE's traditional and modern Arabic culture.
Evening Show In Dubai
Dubai is a fantastic location to add excitement, adventure, and fun to your trip. Its nighttime spectacles are yet another item that will wow you. Yes, Dubai plans many activities for tourists worldwide to ensure they have the best possible time here. Tourists are entertained by various well-known nightly performances throughout their day and night journey.
Conclusion:
You must have visited many places, but Dubai's nightlife is unmatchable. From sightseeing the city during the day to glittery-glamorous nights, Dubai plays every role in keeping its travelers entertained. So doubting this nightlife is a mistake you shouldn't make. Get ready to visit and explore everything that we have mentioned for you to make every night memorable when traveling to UAE. We are here to make a smooth passage for our passengers; book your activities at an affordable price and get extra discounts to make your travel budget-friendly yet luxurious. Visit us for more details.
Recent blogs
Follow Us on :
Contact
Take a NEXT step towards your NEXT HOLIDAY with our easy-to-understand portal at an affordable price. Got any queries? We are here to solve everything for your adventure.
Location:
1210-1211, The Regal Tower, Business Bay Dubai, U.A.E.
Email: