Planning Tool Kit
Plan your travel most appropriately. Find out how you can make your travel time memorable.
There are so many countries that offer Visas on arrival, and some of them need to be applied for in advance. Don't worry, Next Holidays has it all. You need to check for your preferred country on our website to apply for a visa.
These countries are perfect destinations to visit for UAE residents during the long weekend in October. Start preparing to visit your favorite destination today.
You can get the best deals on flights, accommodations, activities, and tour packages for all the countries mentioned below by booking them now from Next Holidays.


We are moving towards the most fantastic month of the year to travel across the world. When fall is around the corner, cool breezes indicate a chilly farewell to summer, and the sun's setting a bit early has the fragrance of winter. The peak tourist season has typically ended by October, so you can enjoy
top destinations in Dubai
without having to battle the crowds.
But this is not the end; there is a lot to offer October is one of the favorite months for travelers from the UAE to experience different parts of the world nearby, like Armenia, Kyrgyzstan, Singapore, Dubai, South Africa, South Korea, Georgia, Turkey, India, and Azerbaijan. But why? Let's have a discussion over this.
Armenia

A land full of breathtaking landscapes and warm hospitality, has a unique charm that attracts travelers all around the world. Armenia, an exotic South Caucasus gem, will stun visitors with an eclectic mixture of cultural wonders and natural splendor, from its historic streets to Lake Sevan's serene shores. October temperatures generally range from 72 degrees F (22 degrees C) to 82 degrees F (28 degrees C), although visitors should pack an umbrella or raincoat as occasional showers are possible.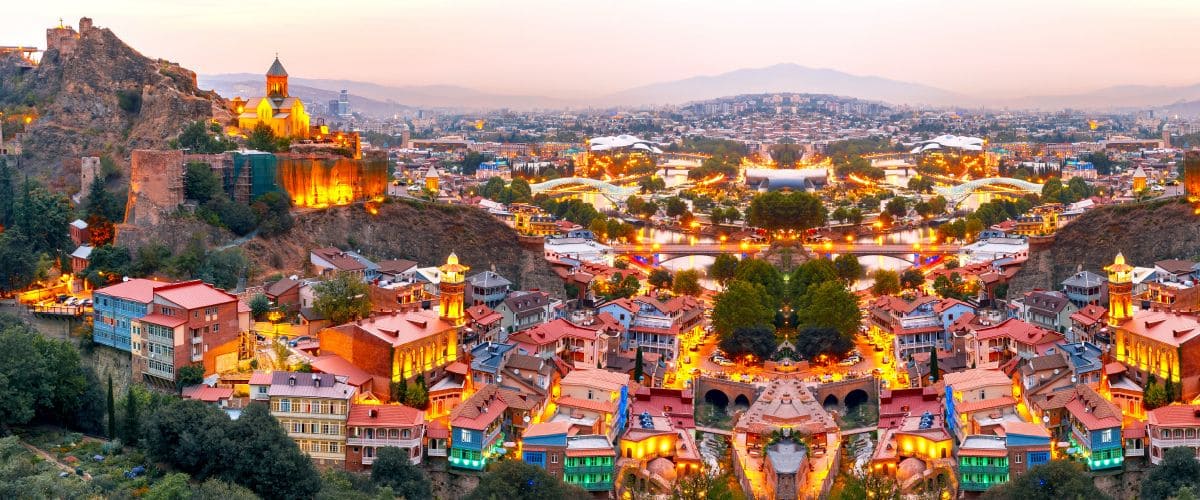 You can attend the Yerevan Wine Festival, which takes place every year in October. Here, you can learn about the winemaking process and taste Armenian wines. If you want to invest your time more in enjoying the trip than planning, then you should prefer the
Armenia tour package
.
Kyrgyzstan
Kyrgyzstan, once part of Soviet Russia, has quickly become one of the premier travel destinations in Central Asia since tourism there exploded following independence. If visiting is on your mind and tourism is increasing year by year, then make a reservation now to enjoy Kyrgyzstan at its very best—its breathtaking landscape won't let you down!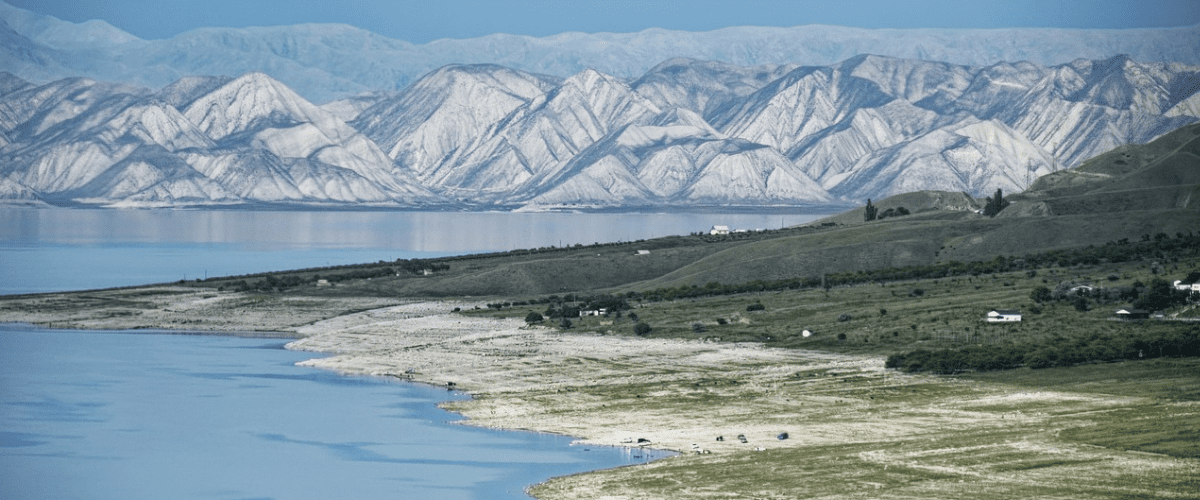 The Tien Shan mountain range covers over 80% of Kyrgyzstan with its charming beauty. From lush valleys to crystal-clear alpine lakes, the
Kyrgyzstan Tour Package
will take you there in style. Kyrgyzstan in October offers mild temperatures averaging from 50 degrees F (10 degrees C) to 65 degrees F (18 degrees C). Additionally, its landscape comes alive with fall colors from mountains and valleys ablaze across its mountains and valleys.
Singapore
Singapore is an ideal city that caters to everyone, offering pleasant weather, diverse culture, world-class attractions, and convenient transport - you won't forget your experience here! City tours in Singapore can be like an intriguing box of chocolates; one moment you might be enjoying futuristic Gardens by the Bay, while in another moment you are enjoying traditional Chinatown or Arab Street attractions. Enjoy many events during October, like Gardens in the Bay; this iconic park houses Supertree Groves, which light up at night, as well as gardens and attractions to discover within its walls. Next Holidays is helping you if you are looking for help with a Visa, You can easily get a
Singapore visit visa from Dubai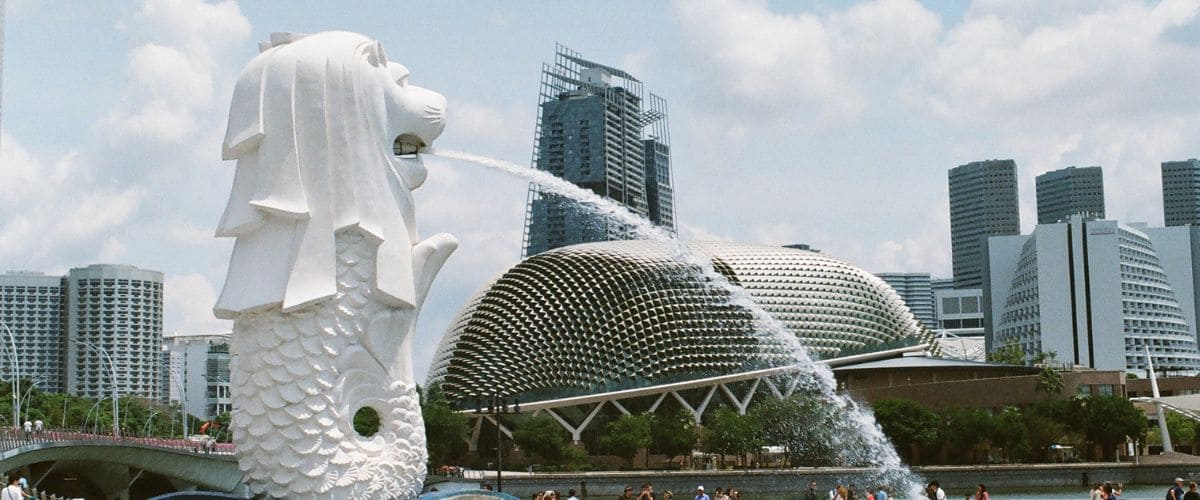 South Africa
South Africa features a Mediterranean climate with warm, dry summers and mild yet wet winters. October marks South Africa's shoulder season; thus, the average temperatures during October range between 65 degrees F (18 degrees C) and 80 degrees F (27 degrees C). Light rainfall might occur occasionally but should remain manageable.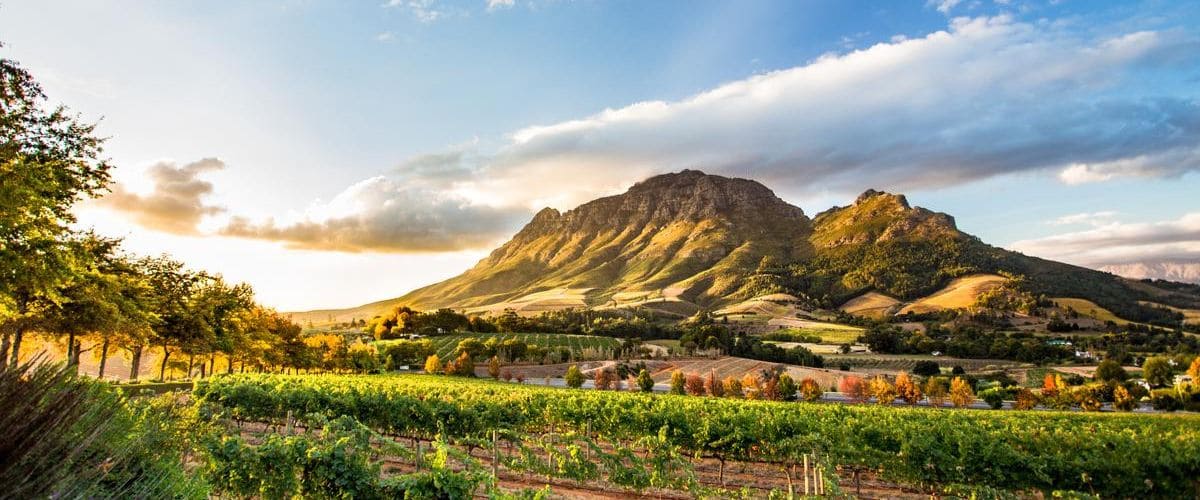 October is an ideal month to view wildlife in South Africa, as animals remain active and feed before winter sets in. Some animals that you might come across while on safari in October include lions, elephants, rhinos, leopards, giraffes, zebras, and wildebeest.
South Korea
Here is something you shouldn't miss! Seoul, South Korea's vibrant capital, offers visitors a captivating blend of ancient traditions and contemporary innovations. From stunning palaces to bustling markets and skyscrapers to serene temples, Seoul provides travelers with plenty of unforgettable experiences that promise an enriching vacation. If you want a worry-free yet rewarding journey through South Korea's historic sites and monuments, booking
South Korea tour packages
would be an excellent option.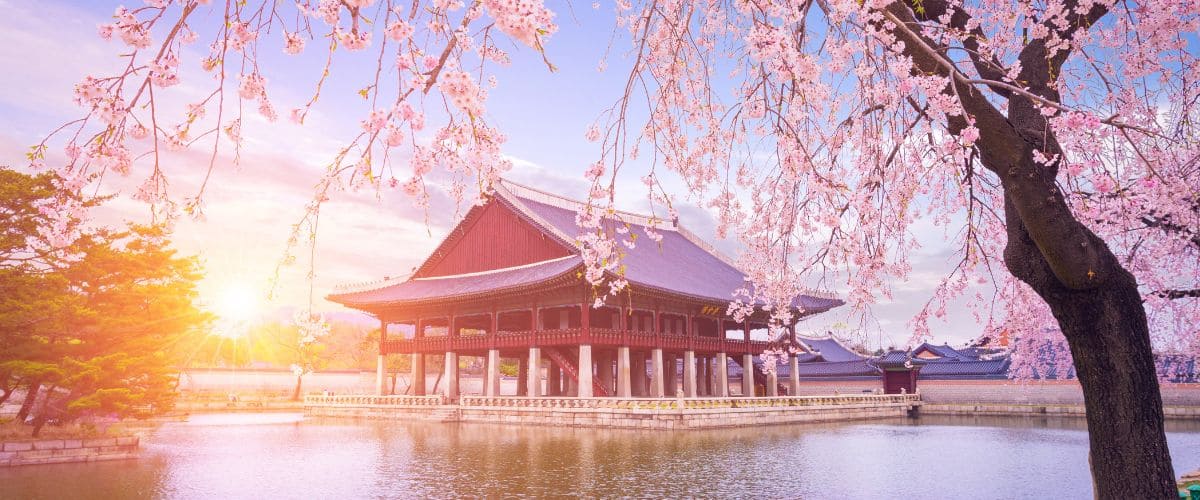 October is one of the finest times to visit South Korea to witness its spectacular fall foliage display, where tree leaves begin changing colors into vibrant shades that provide a striking scene.
Georgia
Georgia is quickly establishing itself as one of Europe's premier tourist attractions, and it already features on many people's visit lists. Technically located within Eurasia and often described by its natives as an extension of Europe; Tbilisi serves as its capital and largest city; there you'll find stunning landscapes, vibrant history, and warm hospitality! Tbilisi sits within Georgia's Caucasus region, where there are stunning natural wonders as well.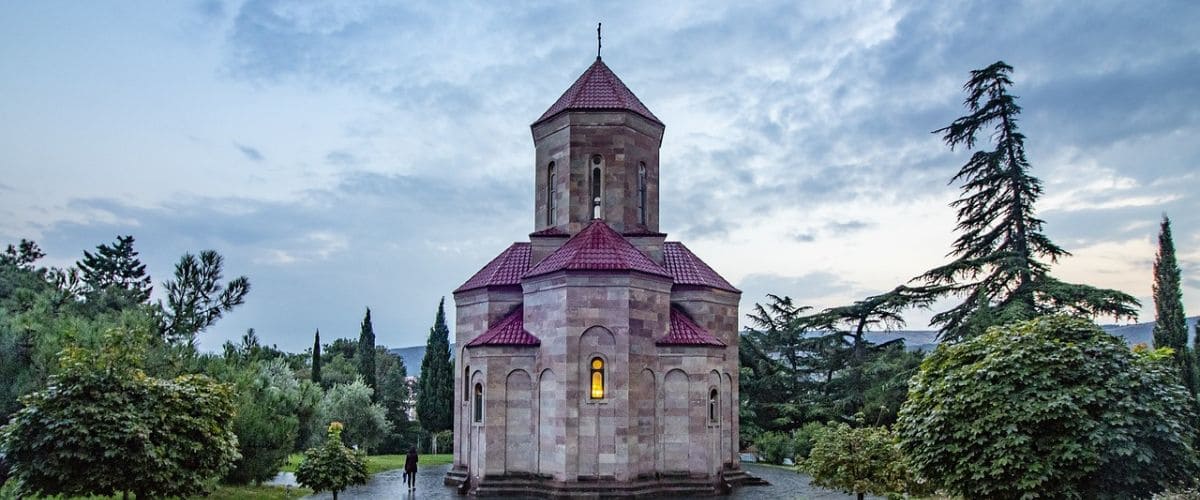 October is an ideal time to visit Georgia, as its climate remains mild and enjoyable, with many sights to see and activities to experience - picturesque landscapes, wine tours, and historical and cultural landmarks to discover are just a few things worth doing during a stay here!



Turkey
Turkey boasts an intricate culture and a long history. Some of the world's top tourist attractions in Turkey, like Istanbul, Patara Beach, Ankara City, the Cappadocia Temple of Hadrian, Alanya, Fethiye, Ephesus, Pamukkale, and Antalya, will never let you come back. These attractions provide unforgettable historical and cultural exploration experiences as well as stunning natural beauty or thrill-seeking watersport experiences that cater to everyone, no matter their interests—there is sure to be something in Turkey to meet every interest or passion!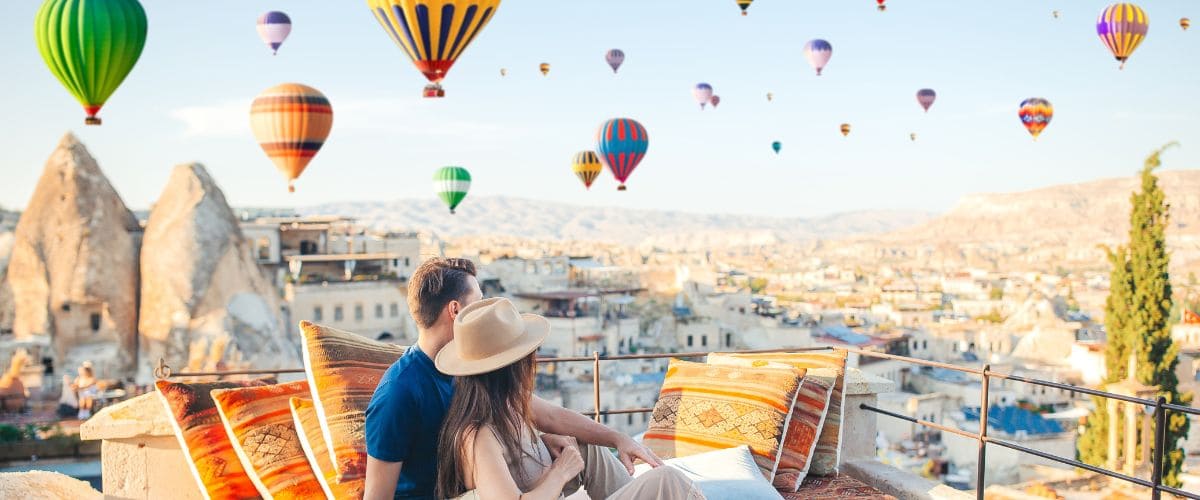 The Turkish Riviera beaches boast some of the finest in all of the Mediterranean. October still brings warm temperatures ideal for sunbathing and swimming; Turkish cuisine boasts bold flavors and diverse menu options; and in October, many festivals and events celebrate Turkish food culture.
Azerbaijan
Visits to Azerbaijan can include visiting the Heydar Aliyev Center, exploring Baku's old city, admiring the Flame Towers, wandering through parks, or lounging along the beaches of the Caspian Sea for free activities. Azerbaijan boasts an unmatched blend of cultures, stunning architecture, delicious cuisine, natural beauty, and warm hospitality that you won't want to miss if visiting historical landmarks and exploring nature are top on your agenda! Don't miss this incredible chance to explore nature or historic landmarks!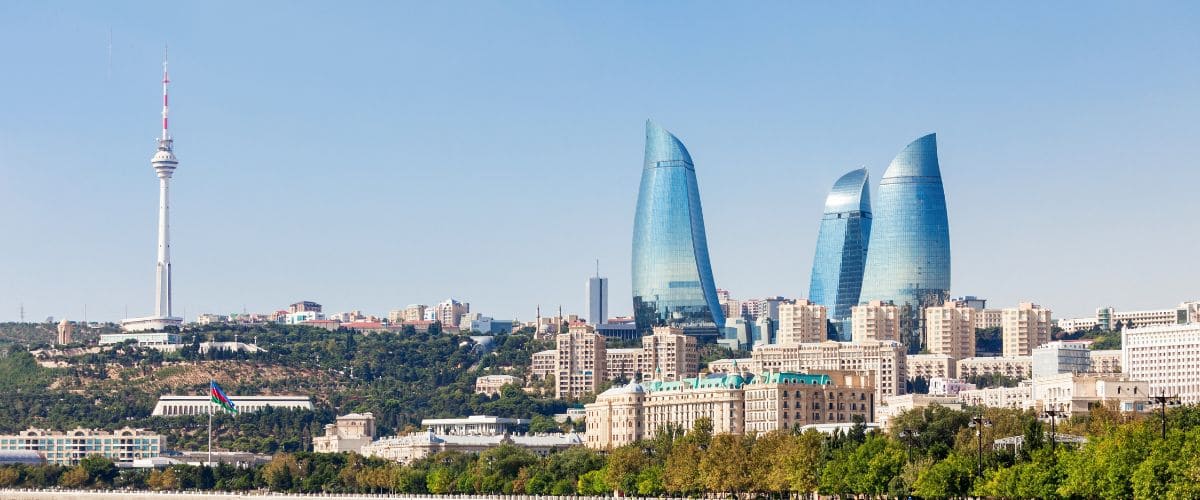 October is an ideal month to travel to Azerbaijan, as its climate remains mild and sunny, with average temperatures ranging between 55 degrees F (13 degrees C) and 65 degrees F (18 degrees C). Additionally, October typically experiences little precipitation, allowing visitors to fully appreciate Azerbaijan's beautiful natural setting.
India
India is an enormous and varied nation, from the tropical heat in its south to the snowy peaks of the Himalayan mountain range in its north. Due to this diversity, it makes India an excellent choice year-round; October in particular is an excellent month to explore various parts of this vast landmass. Countless cultural experiences and cuisines can be found in India, demonstrating its abundant cultural experience.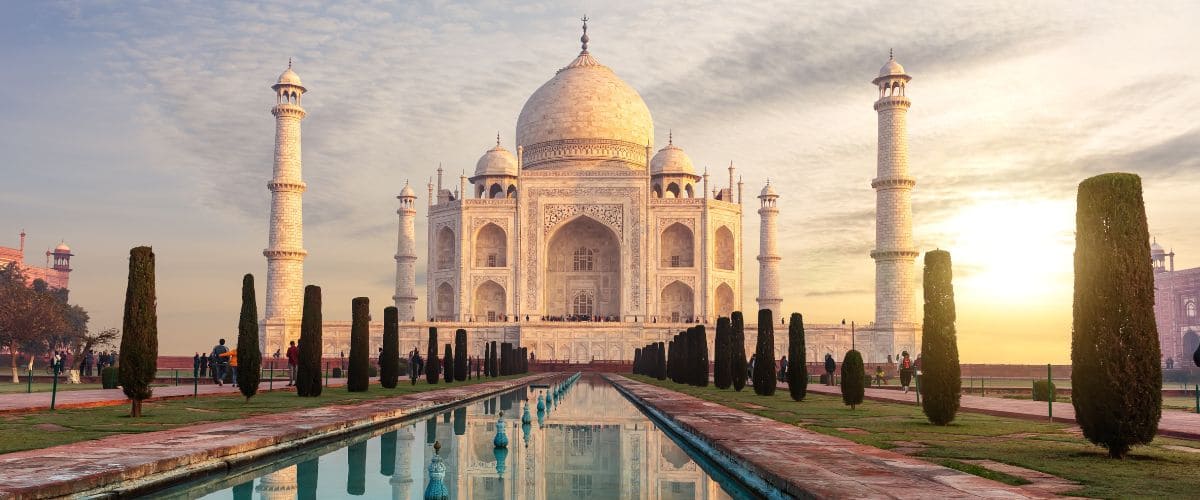 India is known to host various festivals throughout the year. Two popular celebrations that occur between October and November include Diwali and Navratri - so if you plan on traveling during this month, make sure that you check their respective dates so you can experience these extraordinary festivals first-hand!
A Quick Recap

October is a great month to travel to a variety of amazing destinations around the world. We encourage travelers to explore these amazing destinations in October. With its mild weather and abundance of activities, October is the perfect time to visit these countries and create lasting memories. If you are planning to travel to any of these countries in October, it is important to plan and book your accommodations in advance. This is especially true for popular tourist destinations such as Istanbul, Baku, and Goa.


Tips You Should Follow

The earlier you start planning, the more likely you are to find good deals on accommodations.
If you are flexible with your travel dates, you are more likely to find good deals on accommodations.
If you are willing to stay in a less popular area, you are more likely to find good deals on accommodations.
Oftentimes, you can get better deals by booking directly with the hotel.

By following these tips, you can ensure that you have a comfortable place to stay during your trip to any of these amazing destinations in October. Next Holidays is one for all, you can get packages or activities for any of the above destinations at the best price at Next Holidays.
Recent blogs
Follow Us on :
Contact
Take a NEXT step towards your NEXT HOLIDAY with our easy-to-understand portal at an affordable price. Got any queries? We are here to solve everything for your adventure.
Location:
1210-1211, The Regal Tower, Business Bay Dubai, U.A.E.
Email: