Planning Tool Kit
Plan your travel most appropriately. Find out how you can make your travel time memorable.
Enjoying dazzling fountain displays, exploring art installations, and strolling around iconic sights.
Experience diverse gastronomic delights in the Dubai Mall restaurants, from Middle Eastern spices to European fine dining. Chill at the Ice Cafe for a unique 'dinner in a freezer' experience.
Embark on yacht cruises, ascend the Burj Khalifa, learn the Wim Hof breathing method, witness sunrise in the desert, visit Museum of Illusions, enjoy sky-high dining, and immerse in a symphony at the Coca-Cola Arena.
Hey Travellers!
We hope you are doing great in your daily jobs, but make sure you are not behind when it comes to enjoying your weekend. When it comes to Dubai, it is a city where the weekend is as grand as its skyline. Here we have a bulk of busy executives on weekdays and a large heap of wanderers on weekends who are looking for things to do in Dubai this weekend.
Things to Do in Dubai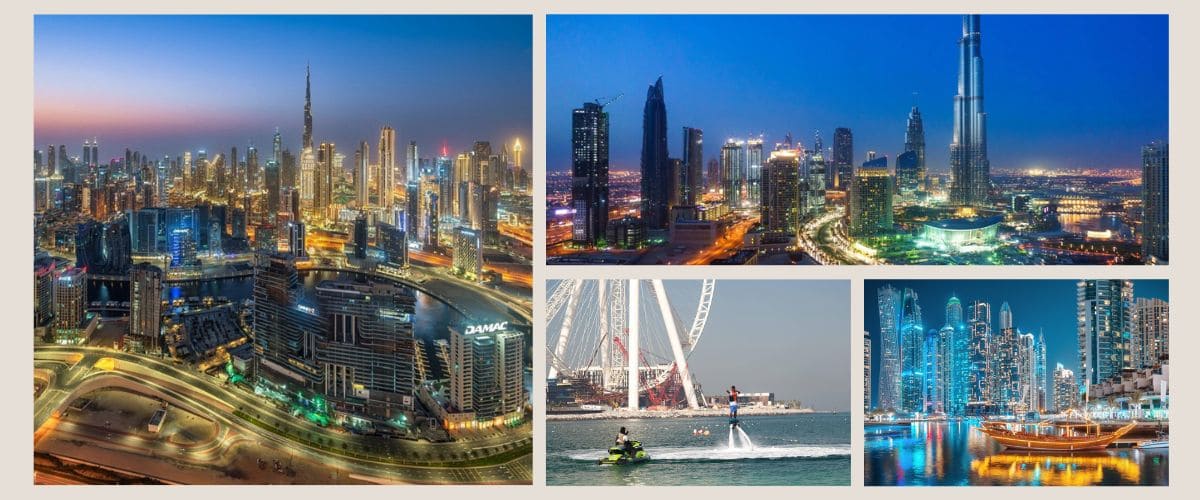 From the luxury of yacht cruises to the adrenaline rush of desert safaris, the city has an array of experiences, each more compelling than the last. It's more like a buffet where every dish is your favourite, and you have worn your stretchiest trousers.
So if you are planning to spend this weekend in Dubai then we have exciting places to keep your whole week full of thrill. Hey! Where are you going? Keep reading to get the fun to begin.
The Burj Khalifa Tour through Yacht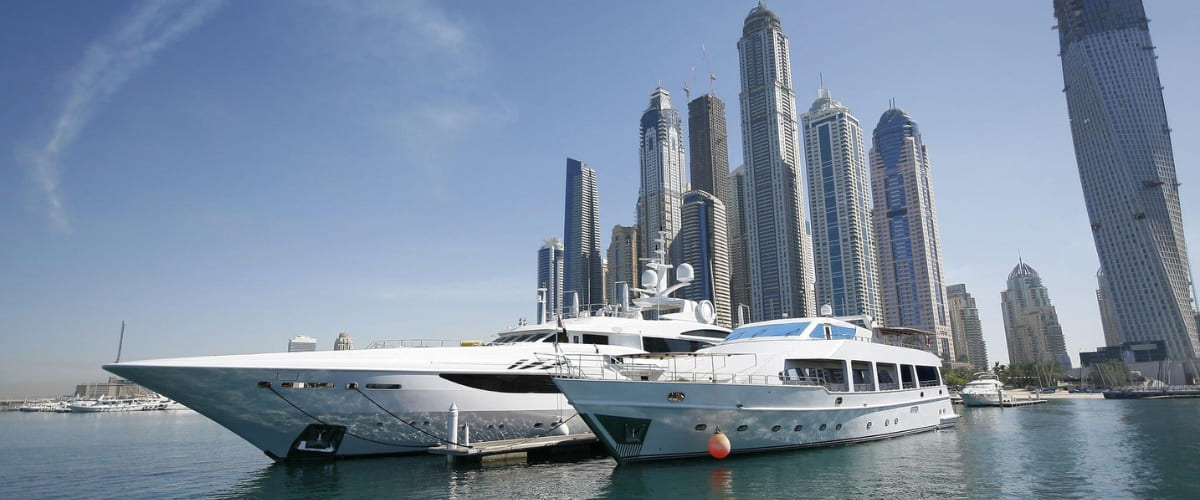 Yes! Yacht, sounds luxurious right? Yes, it is, but hold on, what if we say this is in your budget? Stay tuned we will make this secret out soon. Let's know about this first, just imagine a yacht cruise in Dubai, where the waves are as smooth as the service, and the views are as sparkling as champagne.
You must know that it's not just a boat ride; it's a floating five-star hotel where you can have breakfast, lunch, and dinner, each meal more extravagant than the last. It's like a 'yacht rental Dubai' Google search that's come to life, only with more caviar. Isn't it extra exciting for this weekend in Dubai? This was one of the top things to do in Dubai, but we have more for you.
Sunrise Desert Safari Dubai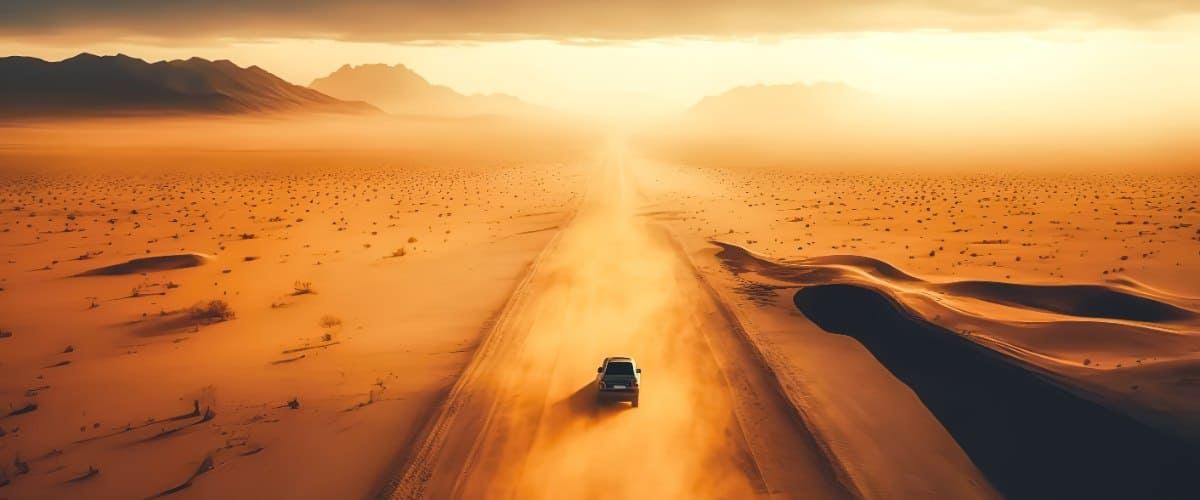 Here is something not to be missed this weekend in Dubai. A thrilling sunrise dessert safari in the early morning light is just amazing. Watch the sunrise over the dunes in a 4WD vehicle, and stop for photos to capture the amazing colours of the desert in the early morning. Enjoy a picnic breakfast, seated in Arabian style, and see the Arabian Oryx at a feeding station. Visit Al Qudra Lake, a series of lakes in the desert that are home to a variety of wildlife. This is a truly unforgettable experience that you will never forget.
This trip is now getting extremely thrilling and exciting, isn't it? Not just this, wait for the more to come in the list of things to do in Dubai this weekend.
Museum of Illusion Dubai

Dubai has always something new to do on your weekends. If you are still exploring things to do in Dubai today with family or friends then here it is. You can pour 'Museum of Illusion Dubai' into your weekend bucket list now without giving it a second thought.
Moving on to excitement? What you will call, balancing while walking on the rotating cylinder in 'The Vortex Tunnel' and walking from one end to another makes you shrink and grow in 'Ames Room', and what level of adventure do you call to enter an Upside Down Room? Thrilling than ever right? During this weekend in Dubai, you will never feel like letting your weekend go and Museum of Illusion Dubai will be a turning point.

Dubai Dolphinarium


Okay, Google! Things to do in Dubai today with family?
Here is your response ;) - Dubai Dolphinarium
Get up close to some of the world's most mysterious marine animals - bottlenose dolphins. Your family or even your friends will love to spend some dolphins, and seals dancing, singing, jumping through hoops, performing acrobatic stunts and even painting in their relaxed time.
If you have kids with you then nothing can be more amazing than this in their whole Dubai trip. They will learn about the behaviour and habits of the majestic mammals and admire their agility and intelligence. But make sure to grab the best seat by arriving on time or even better you can book a VIP seat and get guaranteed best views. Let's make a twist this weekend in Dubai.
Live Concert at Coca-Cola Arena


Hello, Mr/Ms/Mrs. Rocking! If you are a live concert person then here is the way to happiness for you. The Coca-Cola Arena is a popular venue for live concerts, hosting a wide range of artists from around the world. Some of the recent concerts that have taken place at the arena include Demi Lovato, Bryan Adams, and Hans Zimmer.
Catch the biggest concerts and mega-events at Coca-Cola Arena Dubai in the city walk! This experience can hit you harder if you are exploring things to do in Dubai & the UAE.
Hot Air Balloon Ride


Ummm… it's just like your dreams. Breath-holding experience and breathtaking views, here is a Hot Air Balloon Ride to make this weekend in Dubai memorable. Once you arrive at the launch site, you will see the hot air balloon being inflated. This is a fascinating process to watch, and it gives you a chance to learn more about how hot air balloons work. Once the balloon is inflated, you will board the basket and take your seat. The basket can hold up to 24 people, so you will be with other passengers for your flight.
The flight typically lasts for about one hour. During this time, you will soar over the desert dunes and mountains, and you will have amazing views of the sunrise. You will get to see the Dubai skyline from a completely different perspective, and you will also have amazing views of the desert. And I know it's scary but let us tell you that you will be 4000 ft. above the ground.
Let's end up the adventure here and move on to the most important part of your bucket list of things to do in Dubai this weekend. 'The Food' feeling hungry right? No worries you don't have to wait more.
Culinary Adventures and Ice Cafe Dubai


In Dubai, food isn't just nutrition; it's a culinary journey that takes you from the spice markets of the Middle East to the fine dining restaurants of Europe. The 'Dubai Mall restaurants' are the departure gates, offering a smorgasbord of 'Dubai food' as diverse as the city itself. It's not just a meal but a gastronomic adventure, where every bite is a passport stamp from a different country.
But if you're looking for a dining experience as cool as a cucumber in a snowstorm, the Chillout Ice Lounge is the place to be. It's not just a cafe; it's an 'Ice Cafe Dubai' experience, where you can enjoy the 'best food in Dubai' in a room made entirely of ice. It's not just a 'dinner in Dubai'; it's a feast in a freezer, only with more parkas.
Dinner in the Sky Dubai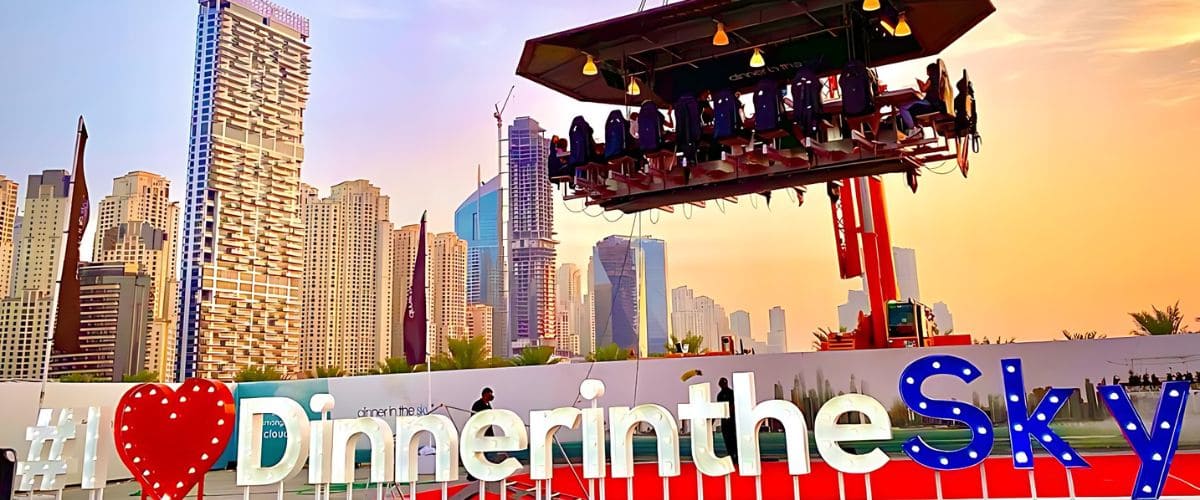 Here comes the end of the day and of course our list of top things to do in Dubai. So let us ask you now…How was your whole day?
It must be full of thrill, right? Dinner in the Sky takes dining to new heights, quite literally. With 'Dinner in the Sky Dubai,' you can enjoy a meal while dangling from a crane because, in Dubai, even the laws of gravity are more of a suggestion. It's not just a dinner; it's a culinary adventure as thrilling as a rollercoaster ride, only with more cutlery.
You'll have stunning views of Dubai Marina, the Burj Khalifa, and other landmarks while you dine. The menu features a variety of international dishes, and there are also vegetarian and vegan options available. The food is prepared by a team of experienced chefs, and you can enjoy a glass of wine or champagne with your meal.
Free Things to Do in Dubai

Bottoms Up? But budget down? Don't worry if your budget is more 'sand' than 'gold,' Dubai is a city that knows how to put on a show. Many of these shows are free. From dazzling fountain displays to art installations, there's a plethora of things to do in Dubai that won't cost you a dirham. It's not just a city; it's a playground where your imagination is the only limit.
Embracing the Dubai Weekend
We know our promise and we are very good at keeping it. We are here with an amazing secret of in-budget luxury activities in Dubai, a city as multifaceted as a diamond and as vibrant as a carnival, which offers a weekend experience that's as unique as it is unforgettable.
So, whether you're a thrill-seeker, a foodie, a shopaholic, or just someone looking for a bit of sun, sand, and sea, Dubai has something for you. If all these seem a dream to you, it can be a reality with Next Holidays. Hey! What's wrong with checking out the prices once? Best deals on almost everything you liked above. Click nextholidays.com to get a passport to adventure.
Recent blogs
Share causes
Contact
Take a NEXT step towards your NEXT HOLIDAY with our easy-to-understand portal at an affordable price. Got any queries? We are here to solve everything for your adventure.
Location:
1210-1211, The Regal Tower, Business Bay Dubai, U.A.E.
Email: