Planning Tool Kit
Plan your travel most appropriately. Find out how you can make your travel time memorable.
To make your appearance fashionable on National Day go for a selection of outfits inspired by the hues of white, red, green, and black. The exquisite collection of kaftans also suits well for the occasion.
The celebration gives you a whole new level of excitement. You can attend parades, concerts, traditional performances, cultural exhibitions, and street fairs. Visiting historical landmarks will give you different exposure to these hot spots.
UAE National Day is celebrated all over the country. When visiting at this time of year you can find celebrations in every major city, as well as in many smaller towns and villages.
A country known for its rich cultural values, modern marvels, and warm hospitality, the Dubai National Day celebration is on December 2nd each year. As we move towards UAE National Day 2023, it's time to know the significance of this day and know how gigantically it is celebrated by exploring the myriad of activities and celebrations. If you are planning a trip to the UAE, make it a more memorable experience for you and your family by visiting at this time of year.
On A Journey of Unity

UAE National Day marks a pivotal point in history when Abu Dhabi, Dubai, Sharjah, Umm Al-Quwain Fujairah Ajman Ras Al Khaimah joined together as one nation on December 2, 1971. That was the ending of British protectorate status and the birthing of sovereign independence as sovereign nations. Today is celebrated to remember this incredible journey towards harmony that united so many disparate emirates into one powerful entity called the United Arab Emirates (UAE). Its celebration marks resilience and determination and a shared vision of a prosperous future togetherness among nations!
From its early fight for independence through to recent decades of rapid global development and globalization, UAE history stands as a testament to the resilience and perseverance of its people - today, they stand as global symbols of innovation, economic stability, and cultural riches.
UAE National Day 2023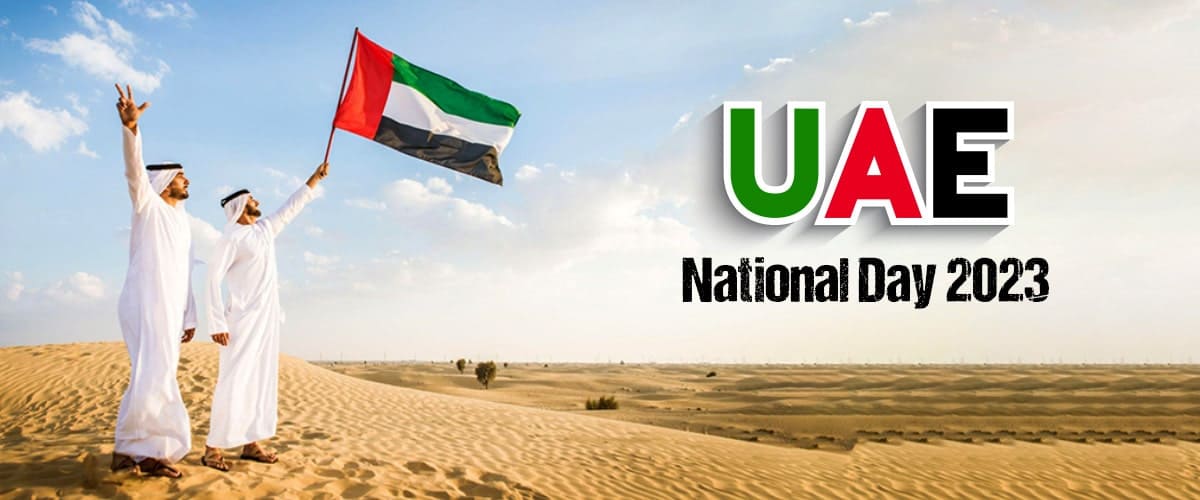 Mark Your Calendars! UAE National Day (December 2) marks the auspicious and commemorative anniversary of the seven emirates that united to form what became the modern state of UAE in 1971. Beyond the commemoration of sovereignty, this day also recognizes their remarkable journey to becoming global symbols of progress and prosperity. This year UAE National Day 2023 will definitely set a new benchmark in itself.
What is the importance of UAE National Day?

National Day Celebration In Abu Dhabi is about the feeling of nationhood and independence. It is an occasion that serves to remind all Emiratis of how far together their collective vision and efforts have brought the Emirates closer, encouraging national pride and identity in every citizen. Flag Day United Arab Emirates is a celebration in UAE that commemorations begin with the hoisting of the UAE flag with pride. Emiratis then participate in various activities which include school events and government ceremonies where its symbolism symbolizes national solidarity and strength.
National UAE Day brings streets decorated in brightly-hued decorations and buildings lit with national colors into an air of joyous celebration. Citizens and residents come together in unison to show their affection for their country on this momentous occasion.
Understanding National Day Celebrations in the UAE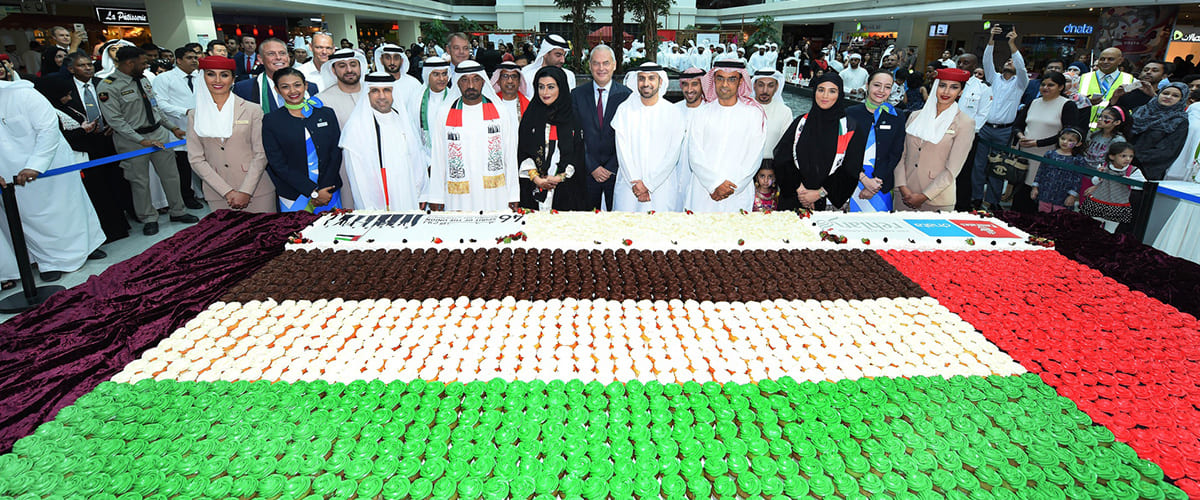 Knowledge of its historical context adds depth to National Day festivities. The creation of the UAE was an eventful moment in world history. Understanding its formation enables one to gain more appreciation for its progress as an emerging nation.

UAE celebrations extend far beyond symbolic to tangible, with parades, concerts, traditional performances, cultural exhibitions, and street fairs taking place all across the nation showcasing UAE cultural richness while attesting to the achievements and progress of this great nation.
Things to Do on UAE National Day 2023

As UAE National Day holiday festivities approach, now is an opportune time to plan UAE National Day activities and make this memorable celebration one-of-a-kind. Plan your trip to UAE around 2nd December and attend National Day activities UAE that will add more spark to your visit. Fireworks, car rallies, and parades are the main attractions that everyone looks forward to. All the major cities are drenched in the shades of the national flag and that's not it, the streets are all decked up with stalls of authentic cuisine and local articles. Each year the celebration becomes more grand and the fun doubles!

Places to visit on UAE National Day 2023

All the major cities are drenched in the shades of the national flag and that's not it, the streets are all decked up with stalls of authentic cuisine and local articles. Each year the celebration becomes more grand and the fun doubles!

Burj Khalifa: An Icon of Modern Majesty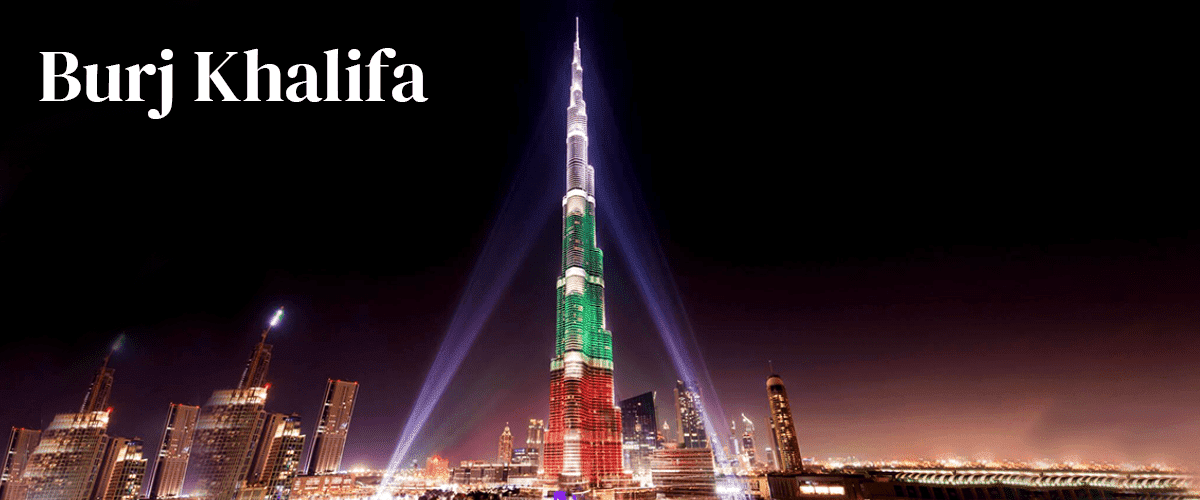 On UAE National Day, visiting the iconic Burj Khalifa should be at the top of your to-do list. As the tallest building in the world, its breathtaking views offer jaw-dropping vantages of Dubai's cityscape and beyond. Join with crowds for the UAE National Day celebration with these unique fireworks illuminating Dubai skylines. With
Burj Khalifa Dubai Tickets
you will witness colorful images representing their vibrant nationalism.
Celebrating Unity At Hatta Wadi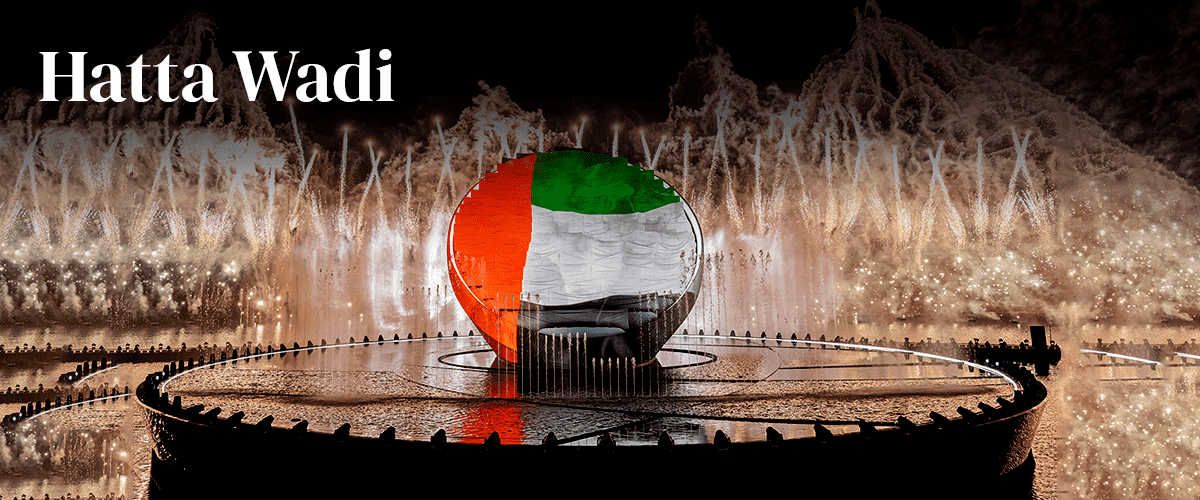 As the sun dips lower into the Hatta Wadi landscape, UAE National Day celebrations reach their zenith. A stunning fireworks show brings life and national pride to this festive event, painting the skies with vibrant flag colors that symbolize unity, progress, and national pride - like an unparalleled festival that showcases unity through history, cultural diversity, and an undying spirit of togetherness. If you want an authentic and immersive celebration experience of UAE National Day this is surely your destination and for that check the
Hatta Wadi hub ticket price
on Next Holidays as they offer so much at such an amazing cost. Let Emirati traditions, tantalizing cuisine flavors from authentic cuisines, and a vibrant spirit of unity captivate and immerse yourself in this unforgettable event!
Al Seef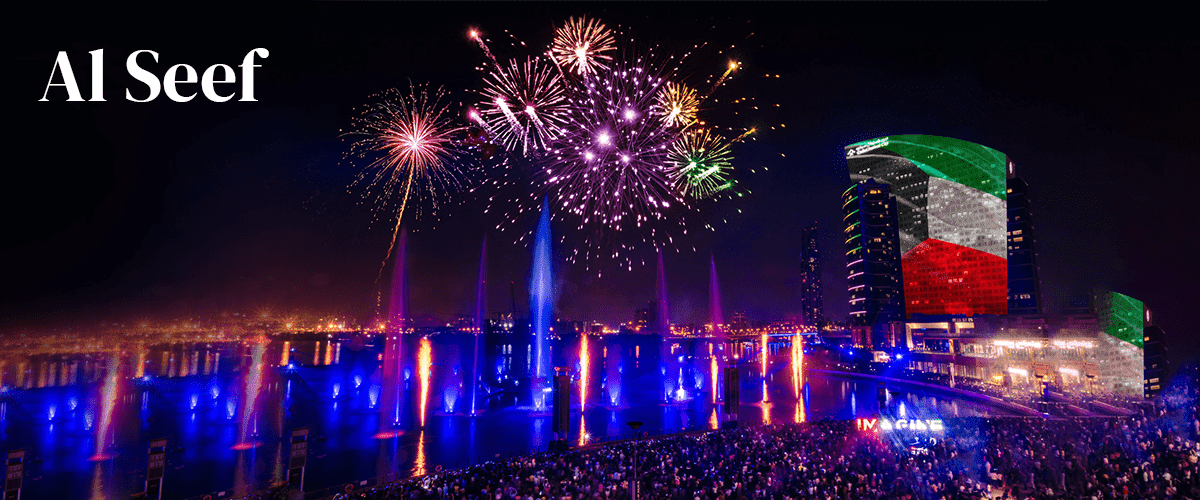 Al Seef is a historic Emirati district is a place with numerous restaurants and cafes serving traditional Emirati food, along with traditional Emirati music and dance performances that often accompany fireworks displays here.

Make sure to keep an eye out for UAE National Day fireworks Timings 2023. Emirates at various venues host spectacular shows as a testament to unity in this nation and as visual entertainment that attracts both residents and tourists.
Family Activities To Do On UAE National Day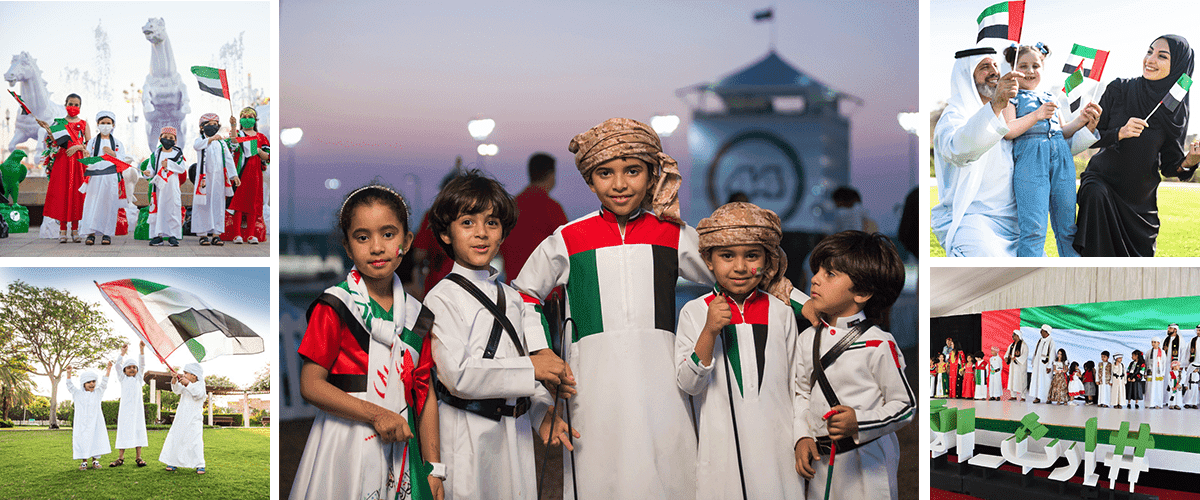 Make the holidays truly meaningful for everyone by engaging in activities that promote togetherness and create long-lasting memories. On UAE National Day, enjoy free family activities to mark this eventful celebration!

Attend Parades as an Engaging Display of Unity Many cities organize lively parades featuring traditional music, dance performances, and colorful floats that provide a vibrant showcase of national diversity and unity. Bring along your family to witness these colorful processions that showcase our diversity as one nation. Indulge in these Family activities to do in UAE National Day to witness the togetherness and spend some quality time with your family.
Cultural Workshops: Connecting to Heritage

Register for free cultural workshops that explore UAE traditions - everything from henna painting and Arabic calligraphy is offered here, providing an engaging learning experience that connects everyone to this land of riches!
Picnic at Parks: Enjoying Nature while Forging Ties

Plan an exciting picnic at one of UAE's many parks or beaches and relish in December's pleasant climate! Gather around tasty foods while taking in its spectacular natural splendor - this will allow your family and friends to bond while celebrating nature's wonder.\
UAE National Day Holiday Packages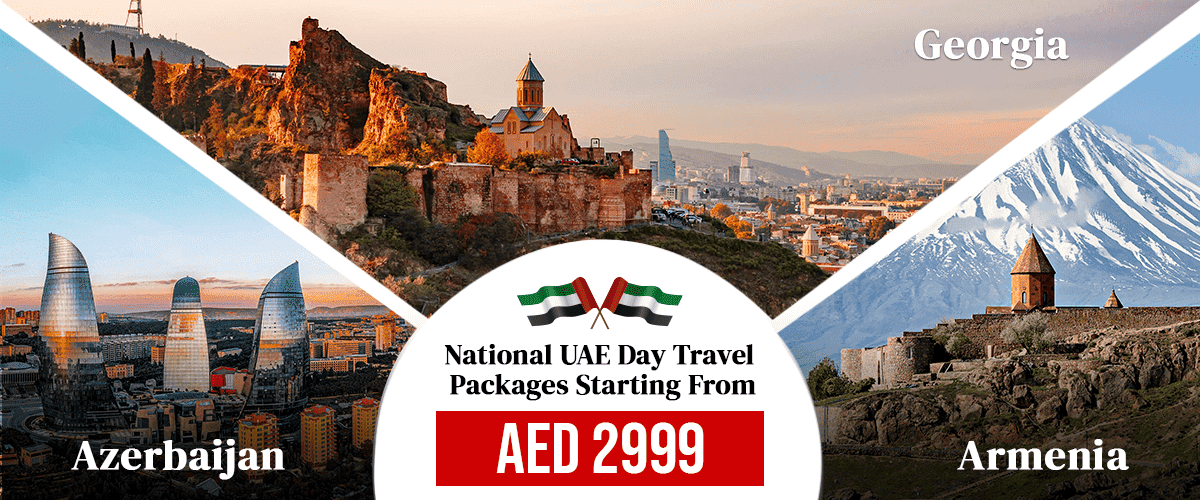 Travel packages provide an efficient and exciting means of turning UAE National Day celebrations into memorable vacation experiences. If you are planning a trip to a nearby place other than Dubai then you can check out the special National Day Holiday Packages by Next Holidays.
UAE National Day Holiday Packages
include undiscovered places that are yet to be explored and these will surely be a breathtaking experience. These packages will make your visit hassle-free and fulfill your individual preferences. Next Holidays has tailored its packages specifically for this reason to provide customers with an enjoyable travel experience.
As we prepare for National Day Celebration Abu Dhabi, let's embrace the spirit of unity, diversity, and progress that makes this remarkable nation remarkable. Whether celebrating within your local community, exploring iconic landmarks, or embarking on a travel adventure, make this day count with joyous pride for your country! Happy UAE National Day 2023! May the celebrations echo with all that joyous pride that the people of the UAE feel for their homeland. Herein, in this comprehensive guide, we explore its historical roots, and significance as well as a variety of activities that combine to make this eventful day a grand spectacle of unity & tradition!

Recent blogs
Follow Us on :
Contact
Take a NEXT step towards your NEXT HOLIDAY with our easy-to-understand portal at an affordable price. Got any queries? We are here to solve everything for your adventure.
Location:
1210-1211, The Regal Tower, Business Bay Dubai, U.A.E.
Email: