Planning Tool Kit
Plan your travel most appropriately. Find out how you can make your travel time memorable.
The best months to visit are December, January and February. During these months, you will experience a soft and chilly environment to enjoy beaches and other activities in Dubai.
Before booking your flights to Dubai, you must check offered packages, price deals, and combo offers to get the best trip in your budget. You must check Next Holidays before booking.
There is so much to experience in the wintertime in Dubai. Chilly and soft weather will make your trip more memorable than ever. This time, you can also enjoy beaches and open headed activities
Planning a trip to Dubai this winter of 2023? During the cold months of 2023, Dubai transforms into an oasis of delights.

Dubai in winter is a whole different kind of magic! Imagine soaking up the sun, but without that scorching heat—just a pleasant 25 degrees.

It's like the city gets a festive makeover—twinkling lights, dazzling decor—it feels like stepping into a movie scene! And guess what?

The days of hiding under umbrellas or sprinting from one AC spot to another are over. Nope! It's all about that gentle sun and the soft, cool breeze, making every outing super comfy.
From thrilling desert safaris to serene evenings by the Dubai Canal, the city becomes a playground for travelers.
So, if you're searching for the best
place to visit in Dubai
this winter, don't worry! We have a list of top activities to do in Dubai in the winter of 2023.

Excited? Let's dive in and discover
Visit the beach

Hey, did you know? Winter in Dubai isn't about cold winds and snow. Nope! It's all about those awesome beach vibes.
In winter, Dubai's beaches are great because there's no intense heat. You can stroll on the beach, sunbathe, swim, and relax by the sea.

You'll find lovely beaches all around Dubai, like Kite Beach, JBR Beach, and Palm Jumeirah.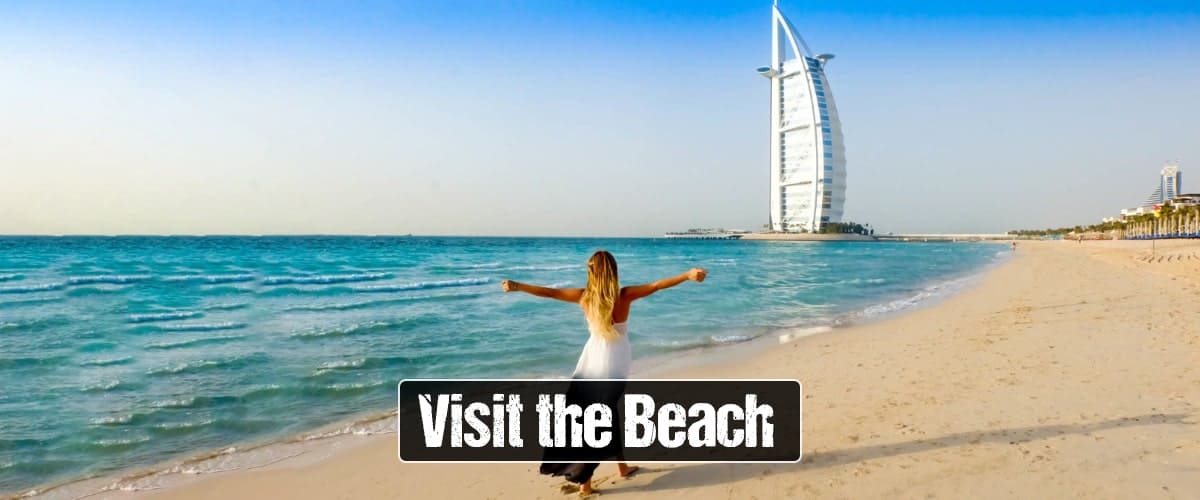 The weather will be pleasantly warm, around 25 degrees Celsius. Swimming in the sea is very refreshing during this time.
You can also enjoy water sports like kayaking. And if you feel hungry here,

No worries, many beaches have cafes and restaurants in Dubai's most visited place where you can get snacks and meals while admiring the Arabian Gulf views.
Desert Safari
Thinking about what the desert might be like? It's not just endless sand. It's about thrills and adventure!
Experience the desert dunes and feel the thrill of off-road driving with
Desert Safari Dubai Tickets
. Desert safaris are a must places in Dubai for any traveler.

Trips to these most visited places usually include a 4x4 drive in the desert, with the vehicles going up and down the big sand dunes. You'll get to see beautiful desert scenery.

Many safaris include entertainment like belly dancing performances.
There will be stops to take pictures with camels or go sand boarding down the dunes on boards. If you're into cool photos, camels are always around for a quick snap.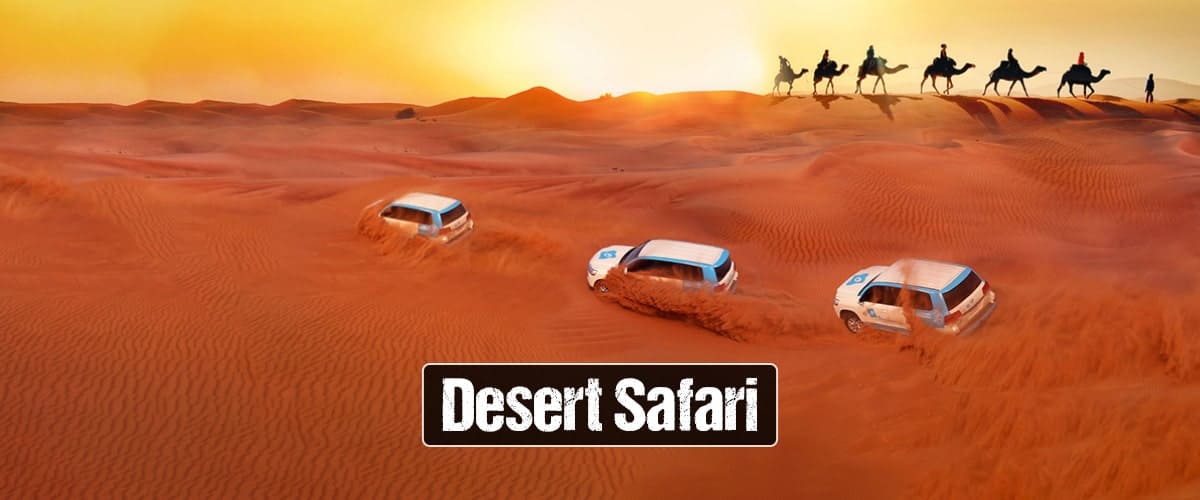 Desert safaris are even more fun in the winter as the daytime weather is cooler compared to the summer. Going to the sunset is especially lovely to see the dramatic colors in the sky
Visit the Dubai Aquarium
Ever thought about what's under the sea? The Dubai Mall's Aquarium will show you! Did you know that the Dubai Aquarium ranks as one of the world's biggest aquariums and is one of the most iconic places in Dubai?

Walk through a long underwater tunnel of thick glass and be surrounded by various marine species on all three sides.
You'll see everything from hammerhead sharks and stingrays to schools of colorful fish. Watch divers hand-feed fish and interact with playful sea otters.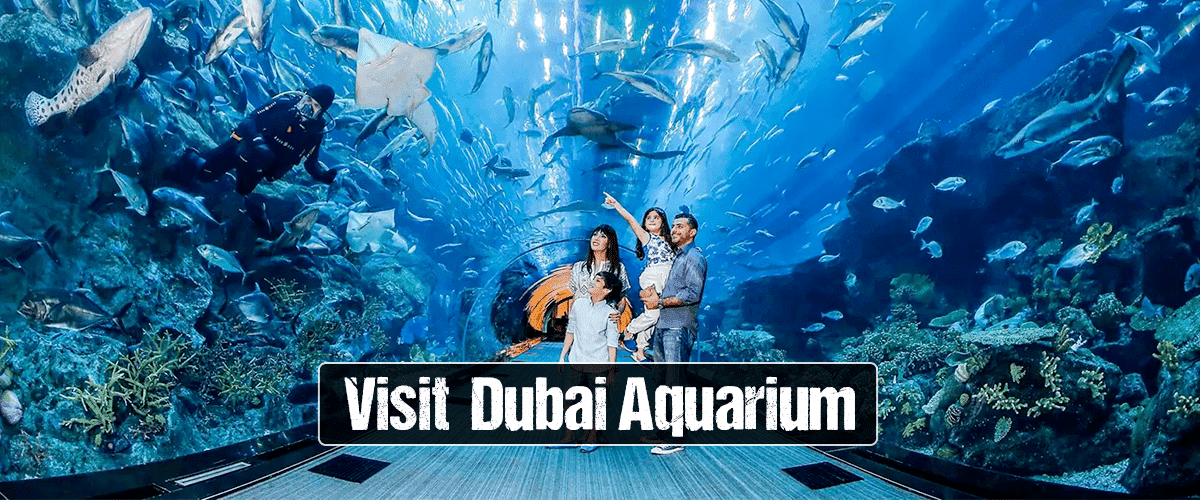 The aquarium makes for an educational experience for all ages.
During the winter, you can comfortably spend a couple of hours exploring the different sections of the aquarium without feeling too hot.
Ice Skating in Dubai
Alright, here's a twist. In Dubai, right in the midst of the desert, there's an ice rink waiting for you. Sounds unbelievable?
It's like a splash of winter in all that sun and sand. If you want a unique winter activity and are searching for
top things to do in Dubai
, visit the Dubai Ice Rink at Dubai Mall.

Here, you can ice skate outdoors even though Dubai rarely sees temperatures below 20 degrees Celsius.
Skating gives you a chance to experience winter sports without dealing with snow or freezing climates.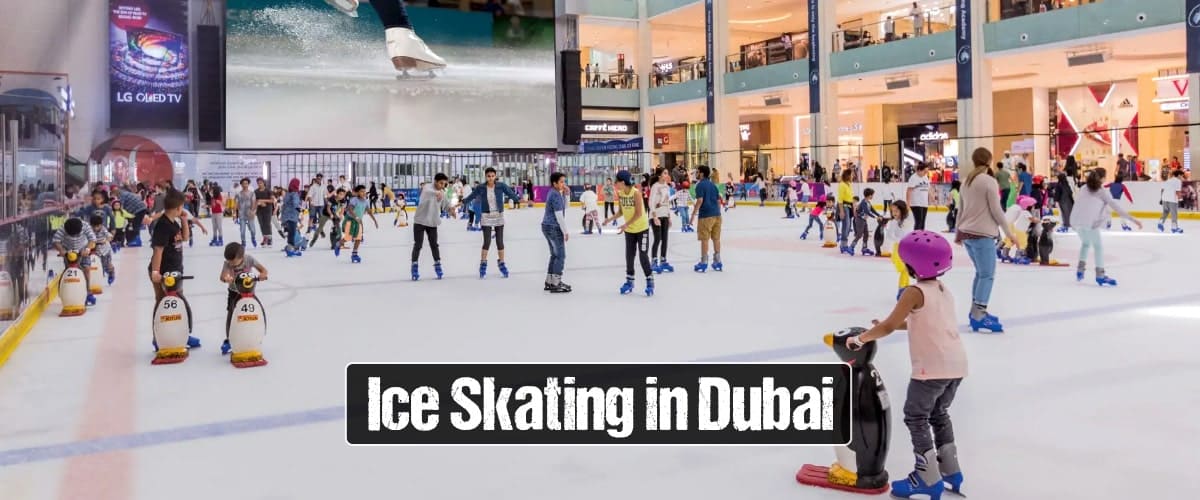 Whether you're good at skating or just starting out, it's loads of fun. And if you fall? It's all laughter and getting back up again.

You'll find the rink beautifully decorated during the festive winter season. It's a memorable activity for families, friends, and couples and one of the best places to visit in Dubai.
Global Village
Dubai's got this place where the whole world comes together. It's called Global Village. It's big, colorful, and super fun!
Global Village is one of the iconic places in Dubai and it is a large outdoor entertainment, shopping, and dining destination located in Dubai.

When you enter, it feels like you're seeing the whole world! It's festive, with bright lights and decorations.
And the coolest thing? Each corner feels like a different country. One minute, you're strolling through Italy; the next, you're tasting treats in Thailand.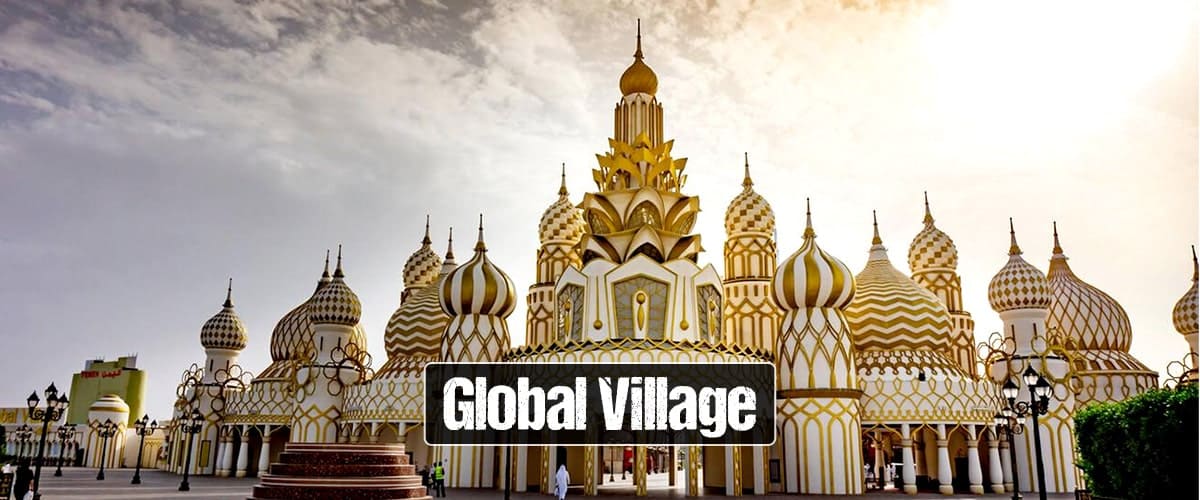 Wander through the pavilions representing over 70 world nations. Enjoy the variety of shopping, shows, games, and rides.

And in winter? You can sample cuisine from across the globe, too. The place is all lit up and feels really festive. It seems like a big party where everyone is invited!
Dubai Fountain show
Here's something you will love to see - The Dubai Fountain. It's right in front of the super-tall Burj Khalifa.

During winter, the fountain puts on mesmerizing dancing water shows set to different types of classics and contemporary Arabic and world music.

The beautiful choreography of water spurting up to 500 feet high against the night sky makes for an unforgettable sight.
You can enjoy the free shows from many vantage points, like the walkways or cafes around the area.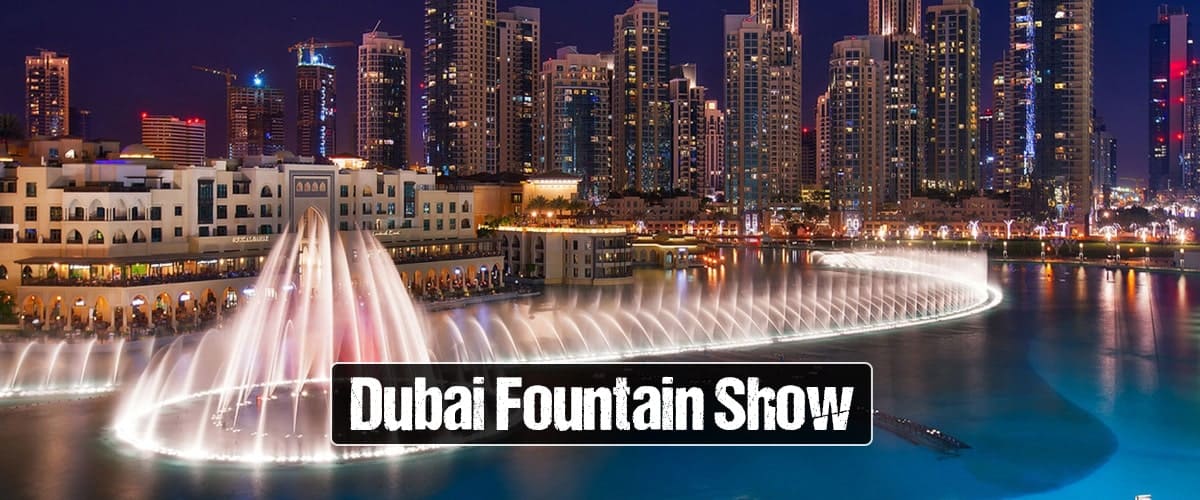 Seeing the magnificent Dubai Fountain light up the Dubai skyline during winter evenings is an experience not to be missed.

People gather around. Some even sit in cafes nearby just to watch this show. And in winter, with the cool breeze, it feels even more special.

The water, lights, music—everything's just perfect!
Dubai Museum
Located in Al Fahidi Fort, the Dubai Museum transports visitors back in time to experience the emirate's rich cultural heritage and history.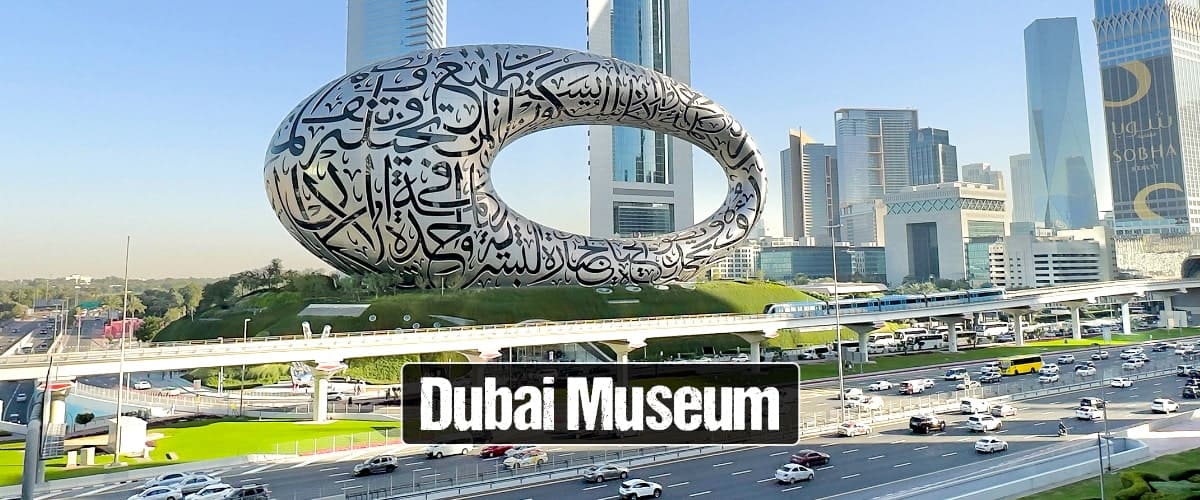 Inside traditional buildings surrounding a courtyard, galleries showcase Dubai's development from a small trading village to its modern commercial hub known today.

Exhibits include historically significant artifacts, period photos, and detailed information panels. If you've got a couple of hours to spare and you're curious about Dubai's roots, this is the spot.
Dubai Fountains at the Dubai Opera
Everyone talks about the Burj Khalifa fountains, right? But there's a new fountain on the block—fountains at Dubai Opera!

In addition to the famous fountains at Burj Khalifa, the recently opened Dubai Opera is another place to admire dancing waters set to live music.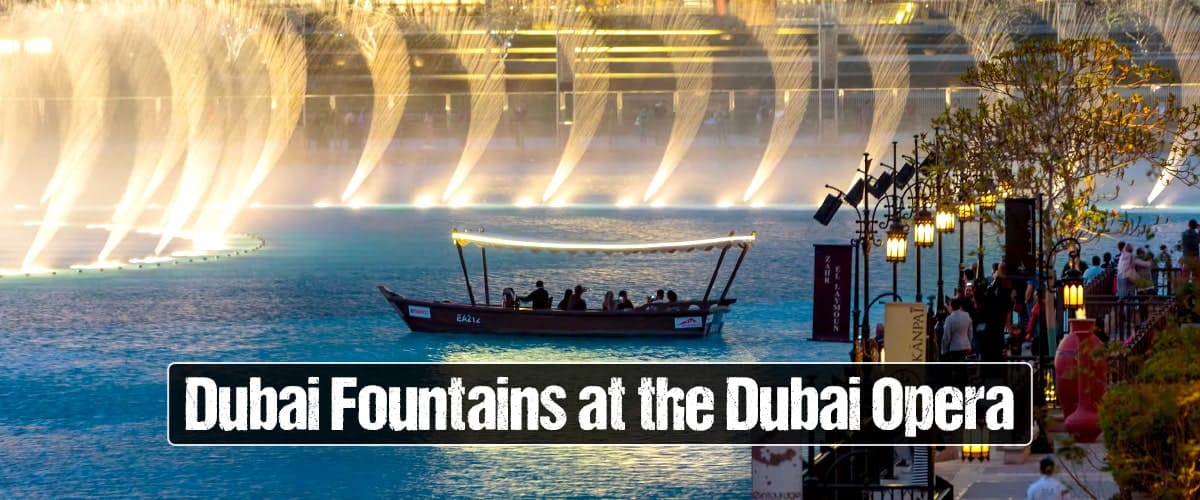 Behind this iconic performing arts venue designed to look like a dhow ship lies a 55-meter-long fountain pool.

During winter evenings, watch the illuminating "Aqua Show," which sees fountains swaying rhythmically along with popular opera, ballet, and contemporary pieces performed live inside the opera house.

The magnificent light and water spectacle is certainly worth experiencing. Music, water, lights—it's a must-see!
Al Seef Market
Want to get a taste of old Arabic vibes? Head over to Al Seef Market by Dubai Creek. For a traditional shopping and dining experience, visit Al Seef Market, located along Dubai Creek.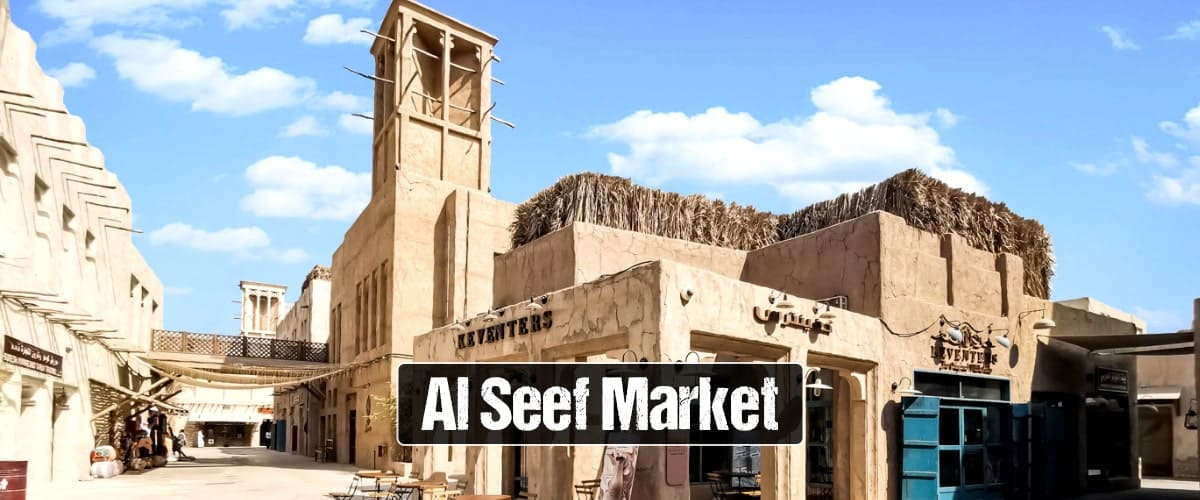 Modeled after an old Arabic souq, the cobble-stoned waterfront market comes alive at night with ambient lighting.
Browse through stores selling handicrafts, souvenirs, spices and perfumes. Sample street food from shawarma to desserts at the many al fresco cafes along the waterfront promenade as well.

Winter is a lovely time to stroll through the nostalgic ambiance of Al Seef Market. It's got a magical feel, especially in winter when the lights twinkle a bit brighter.
Boat ride in Dubai Creek
How about floating on water, feeling the breeze, and soaking in Dubai's mix of old and new?

Cruising along the historic Dubai Creek offers great views of the city and a chance to admire Dubai's old versus new architecture.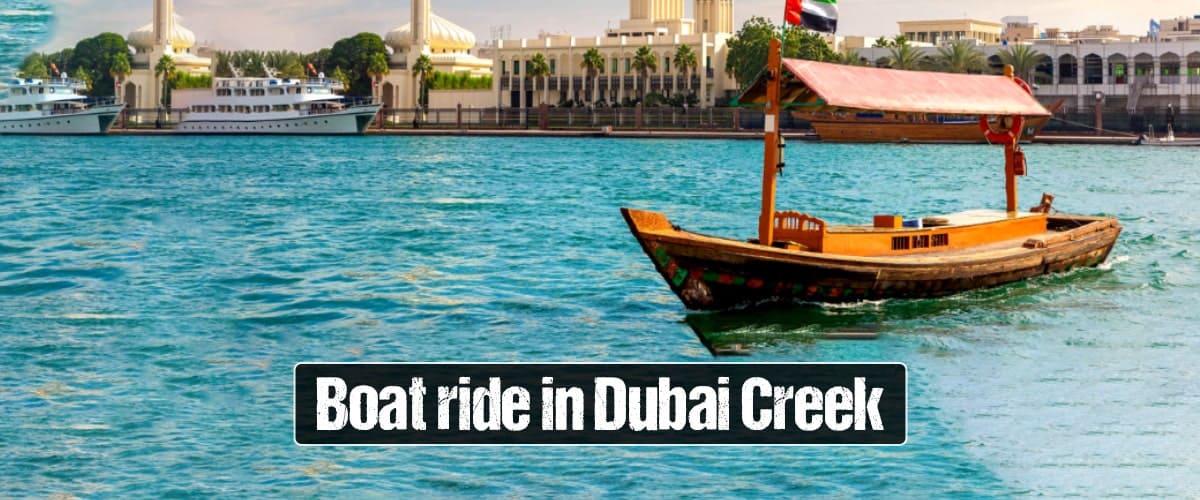 Many companies offer daily abra or dhow boat rides that last 30-45 minutes.
Plying the creek in a traditional wooden boat is a memorable way to glimpse heritage buildings dotting the Bur Dubai and Deira banks.

During winter evenings, the glittering skyline, accompanied by cool creek breezes, makes for very pleasant boat rides. Honestly, it's the best way to chill and see the city!
Lapita Hotel Dubai
Ever dreamed of a tropical paradise right in the middle of the desert?
Lapita Hotel in Jebel Ali is the place. Lapita Hotel Dubai is an indoor tropical paradise featuring aquatic activities and six different "islands" representing distinct Polynesian cultures.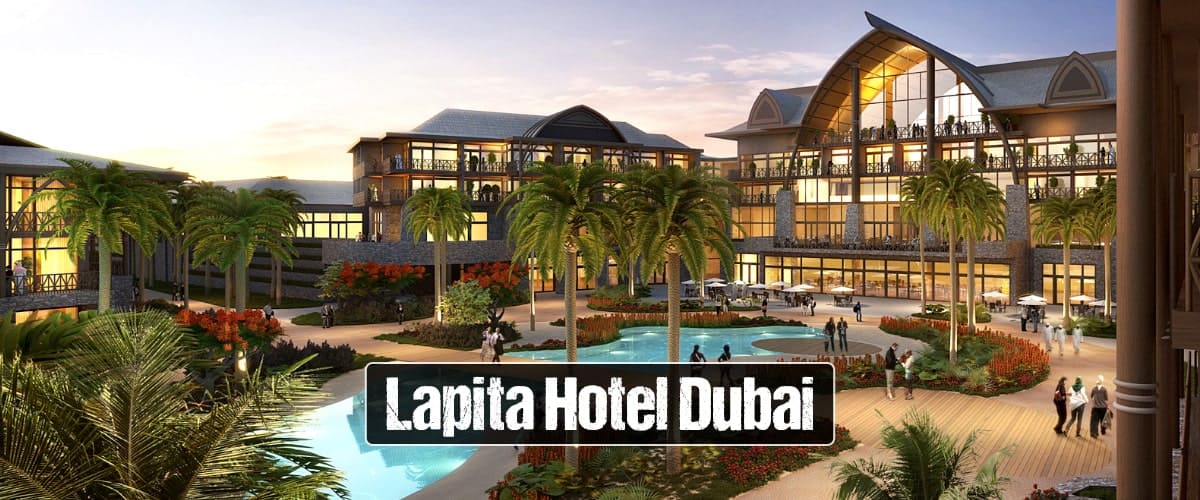 Spend a fun day touring attractions like a waterslide through a rainforest, an activity pool with a water source volcano, and an entire "island" also home to sets for dive-in movies.

Lapita's controlled tropical climate and abundance of greenery make it an ideal escape from Dubai's winter weather.
Even snorkeling in their ocean-like lagoon is a unique experience! It's like a mini-vacation without ever leaving Dubai.
Dubai's Souks
If you're feeling adventurous, let's hit the souks of Dubai. Gold, spices, perfumes—it's like a treasure hunt!
For a whole day of shopping adventures, visit the many traditional marketplaces or souks scattered around the Deira and Bur Dubai areas.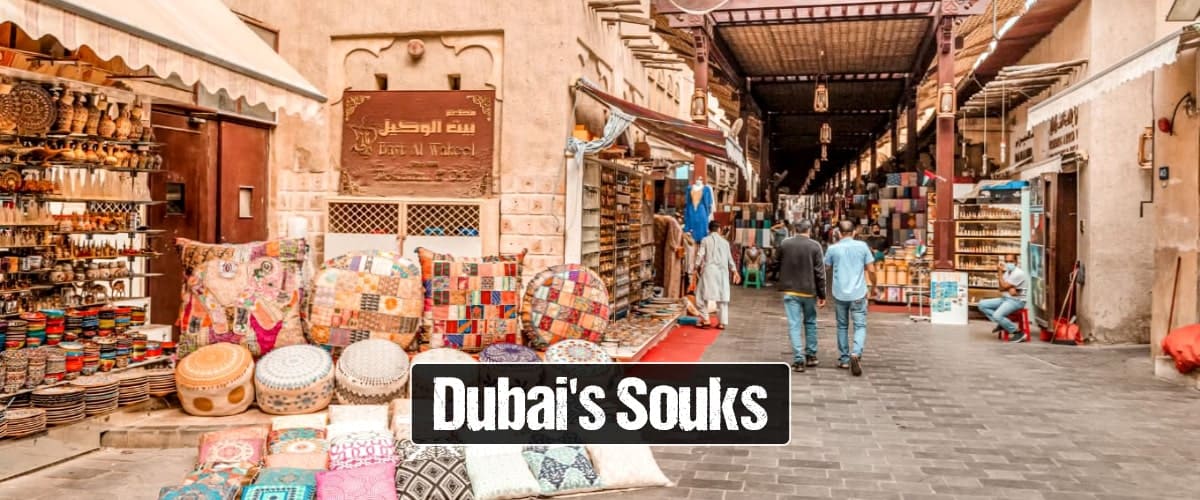 Wander the narrow lanes of Spice Souk to smell an array of seasonal spices being sold. Gold Souk is famous for gold and luxury jewelry shopping.

Perfume Souk lets you sample exquisite custom-blended attars. Don't forget to bargain for items at any Souk.
Winters are the best time to experience festive markets without extreme heat, as well as enjoy cultural performances organized at venues like QE2 Piazza.
Moving to the End
That's all about the best places to visit in Dubai. Here's the time to reveal the secret of a budget friendly trip of yours. Now get the passport to adventures from Next Holidays; that too is in your budget.



Recent blogs
Follow Us on :
Contact
Take a NEXT step towards your NEXT HOLIDAY with our easy-to-understand portal at an affordable price. Got any queries? We are here to solve everything for your adventure.
Location:
1210-1211, The Regal Tower, Business Bay Dubai, U.A.E.
Email: