Planning Tool Kit
Plan your travel most appropriately. Find out how you can make your travel time memorable.
May to September offers warm weather, sunny days for beach activities, and outdoor exploration.
Stroll through Old Town Kotor, hike Lovcen National Park, and visit Stari Bar ruins.
Montenegro's diverse landscape, historic towns, local cuisine, and wineries; explore coastal gems, rugged mountains, and immerse yourself in rich culture.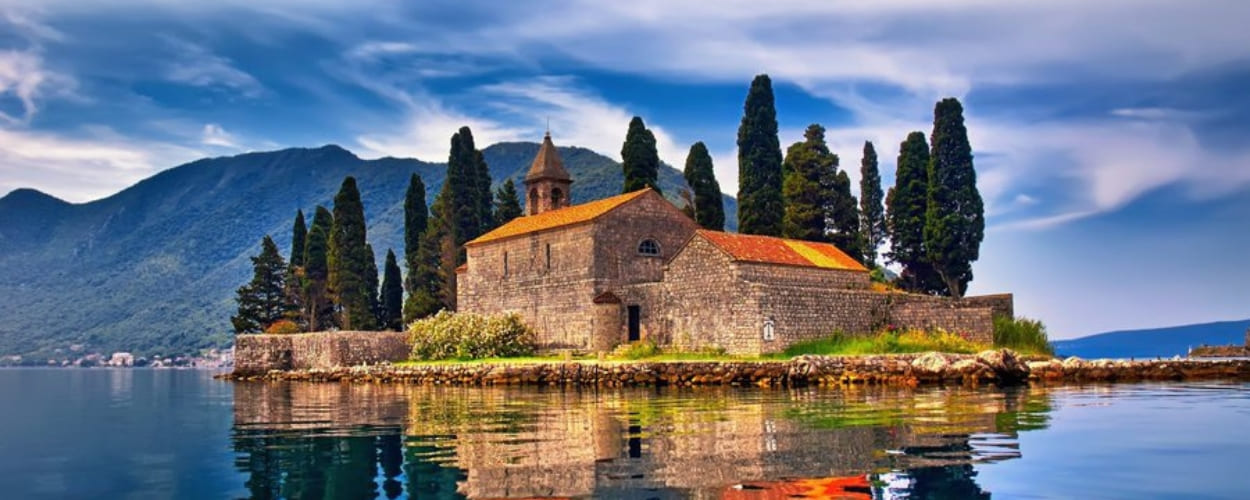 Montenegro, a small Balkan country between Croatia, Bosnia and Herzegovina, Serbia, Kosovo, and Albania, is a hidden gem waiting to be discovered. With its stunning natural beauty, rich cultural heritage, and friendly locals, Montenegro quickly becomes one of Europe's most popular travel destinations. From its idyllic beaches and crystal-clear waters to its rugged mountains and dramatic landscapes, Montenegro offers diverse experiences for travellers of all interests.
If you're looking for a destination off the beaten path, Montenegro should be at the top of your list. Unlike many European destinations, Montenegro remains largely untouched by mass tourism, allowing visitors to experience the country's unique charm and authenticity. In this blog post, we'll explore some of Montenegro's top attractions and why we believe it should be your next travel destination.
Podgorica's Hidden Gems: Off the Beaten Path in Montenegro's Capital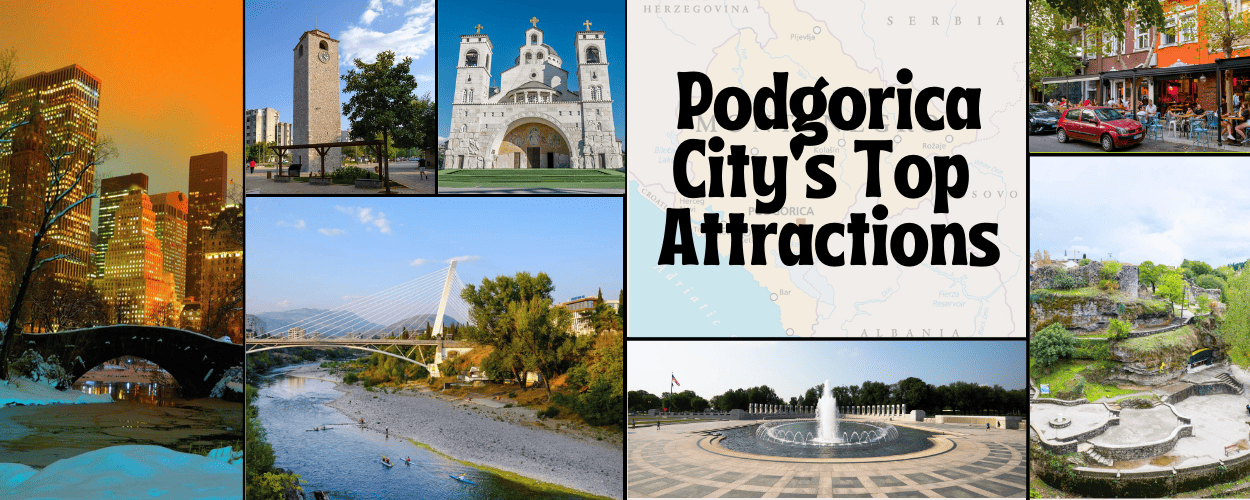 Podgorica, the capital city of Montenegro, has a distinct allure and is a must-visit destination for travellers exploring the country. It offers a wealth of cultural and historical attractions worth exploring. As the seat of Montenegro's government and a hub of commerce, Podgorica is a bustling city with a vibrant atmosphere that will captivate visitors. From the grand Republic Square to the narrow streets of the Old Town, there are plenty of sights to see and places to explore. The city also boasts several interesting landmarks, including the Millennium Bridge, the Clock Tower, and the Temple of the Resurrection of Christ, all worth a visit. So, if you're planning a trip to Montenegro, add Podgorica to your itinerary and discover all this dynamic city has to offer. Here are some of the city's top attractions that you shouldn't miss:
Republic Square: This is the main square of Podgorica and a hub for local events, concerts, and festivals. It's a great place to relax and people-watch while enjoying the city's vibrant atmosphere.
Bokeska Street: Located in the heart of the city, Bokeska Street is a pedestrian-only street lined with shops, cafes, and restaurants. It's a popular spot for locals and tourists and is the perfect place to grab a coffee or a bite.
Millennium Bridge: This stunning bridge spans the Morača River and connects the two sides of Podgorica. It's a popular spot for taking photos and enjoying the river views.
Sastavci & Skaline: This historic neighbourhood in Podgorica is known for its narrow streets and traditional architecture. It's a great place to explore on foot and take in the city's rich history.
Clock Tower: The Clock Tower is one of the oldest structures in Podgorica and symbolises the city's Ottoman past. It's located in the heart of the city and is a great place to take in the views of Podgorica from above.
Old Town: Located on the hill above the city centre, Podgorica's Old Town is a maze of narrow streets, traditional houses, and historic buildings. It's a great place to explore and learn more about the city's history.
Krusevac: This neighbourhood is known for its stunning city views and is home to some of Podgorica's most historic buildings.
Temple of the Resurrection of Christ: This stunning Orthodox church is one of the most iconic landmarks in Podgorica. It's a must-see for anyone interested in architecture and history.
St. George Church: This historic church dates back to the 11th century and is one of the oldest buildings in Podgorica. It's a great place to learn more about the city's early Christian history.
Podgorica is a city that has a lot to offer, from its bustling main square and lively pedestrian streets to its ancient historic sites and stunning views. Whether you're interested in history or culture or just soaking up the local atmosphere, Podgorica is a destination that won't disappoint.
From Mountains to Sea: Exploring Montenegro's Coastal Gems from Cetinje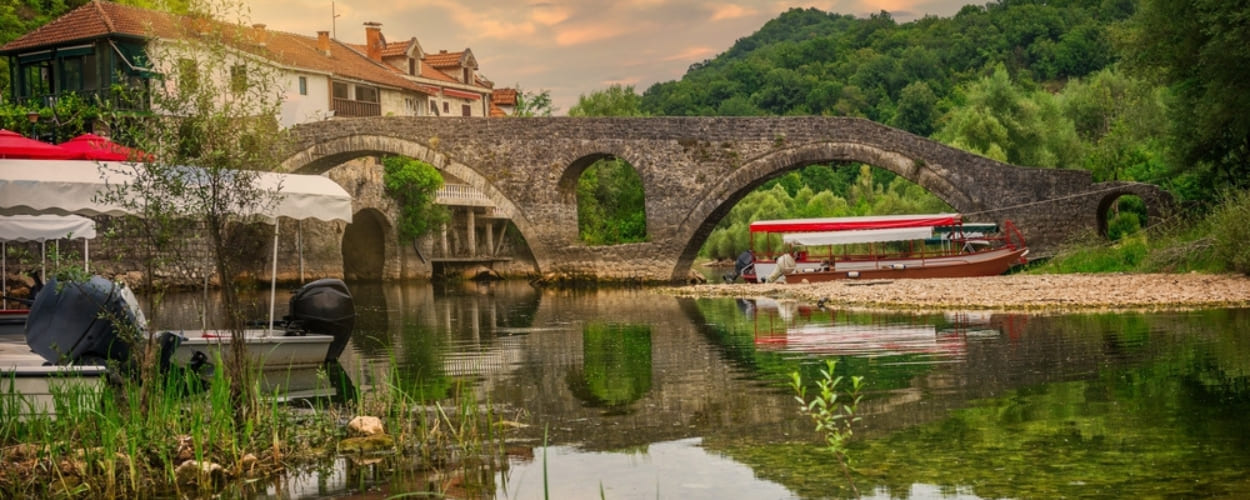 During your travels in Montenegro, it's imperative that you make a stop in Cetinje. This town, which was the country's capital until the 20th century, is a fascinating destination rich in history and culture. With many historical and cultural landmarks, you're sure to be captivated by the charm of this charming town. With its well-preserved buildings and stunning scenery, Cetinje is a must-see destination for anyone interested in exploring the country's past and present. Whether you're interested in architecture, art, or just soaking up the local atmosphere, Cetinje will surely impress. Don't miss the chance to experience this fascinating destination while visiting Montenegro.
Here are some of the main attractions to check out:
Lovcen Mausoleum: This mausoleum, located atop Mount Lovcen, houses the remains of Petar II Petrovic-Njegos, a famous Montenegrin leader and poet. The climb up to the mausoleum is steep, but the panoramic views from the top are well worth it.
Lovcen Serpentine: This winding road up Mount Lovcen is one of the most scenic drives in Montenegro. The road has 25 hairpin turns and offers breathtaking views of the surrounding countryside.
Nearby destinations: Cetinje is also located near several other popular destinations in Montenegro, including the coastal towns of Kotor and Budva. Kotor is known for its well-preserved mediaeval Old Town and stunning bay views, while Budva is famous for its sandy beaches and vibrant nightlife.
Be sure to set aside some time to explore Cetinje and the surrounding areas during your trip to Montenegro.
Wine and Dine: Pairing Montenegrin Wines with Local Cuisine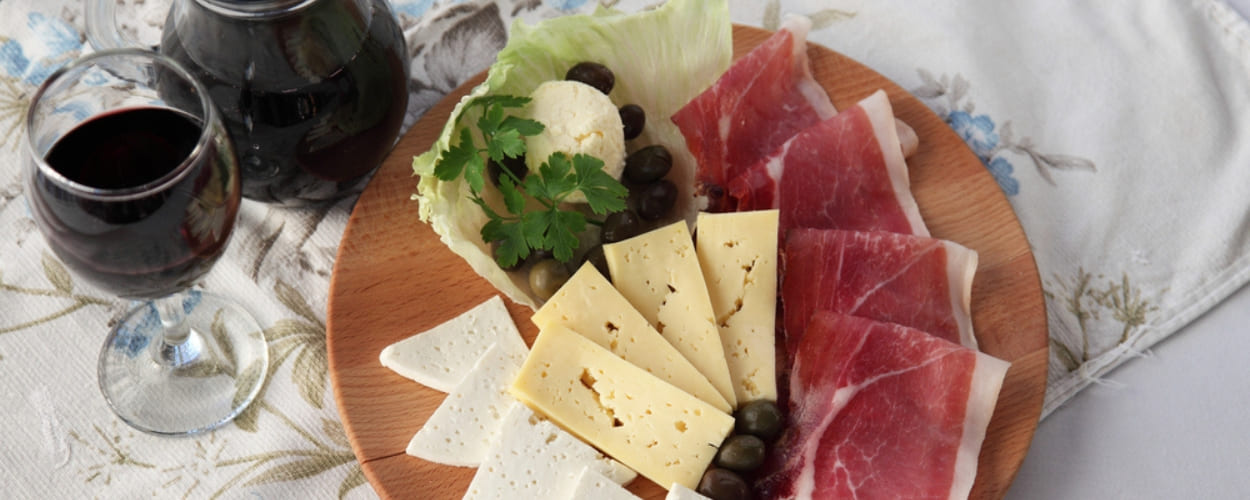 No trip to Montenegro is complete without experiencing the country's rich wine culture. Montenegro has a long tradition of winemaking, and one can choose from many local wineries. One such winery is located in the Pavlova Side area near Rijeka Crnojevica.
You can learn about the winemaking process at the winery and taste some of the local varieties. Montenegro produces several types of wine, including Vranac, a full-bodied red wine, and Krstac, a white wine made from a native grape variety.
The winery is in a picturesque area near Rijeka Crnojevica, a small town on the shores of Skadar Lake. The winery offers tours and tastings and the opportunity to explore the surrounding countryside.
For a truly unique experience, consider taking a Skadar Lake cruising tour, including a winery visit. The tour takes you on a scenic boat ride across the lake, where you can admire the stunning landscapes and wildlife of the area.
Make sure to include a visit to a local winery in your itinerary during your trip to Montenegro and discover the rich history and flavours of Montenegrin wine.
Conclusion
After immersing yourself in the beauty of Podgorica, exploring the historic town of Cetinje, and indulging in the finest local wines, we hope you're convinced that Montenegro should be your next travel destination. This small Balkan country may be overlooked by many tourists, but it offers a plethora of attractions and activities that will enchant and captivate you.
With its stunning landscapes, rich culture, and traditions, Montenegro is the perfect destination for travellers seeking adventure, relaxation, or a bit of both. The country boasts a breathtaking coastline with pristine beaches, rugged mountains, and crystal-clear lakes. In addition to its natural beauty, Montenegro also has a rich history, as it was once part of the powerful Ottoman Empire and later, Yugoslavia.
So why wait? Start planning your trip to Montenegro today and discover all that this beautiful country has to offer. Whether you're a history buff, an adventure seeker, or simply looking for a relaxing getaway, Montenegro is sure to enchant and delight you. Book your flights, pack your bags, and get ready for an unforgettable experience in one of Europe's most underrated destinations.
Recent blogs
Follow Us on :
Contact
Take a NEXT step towards your NEXT HOLIDAY with our easy-to-understand portal at an affordable price. Got any queries? We are here to solve everything for your adventure.
Location:
1210-1211, The Regal Tower, Business Bay Dubai, U.A.E.
Email: