Planning Tool Kit
Plan your travel most appropriately. Find out how you can make your travel time memorable.
The world's largest choreographed fountain show, Take a traditional dhow cruise and see the city from a different perspective.
Shawarma (A Middle Eastern wrap filled with meat, vegetables, and sauces), Falafel (Deep-fried balls made from chickpeas and fava beans) and Luqaimat (Dough balls deep-fried and coated in sweet syrup)
Visit the Burj Khalifa: The tallest building in the world. Go on a desert safari: Ride camels, sandboard, and stargaze in the desert. Visit the Palm Jumeirah, an artificial archipelago in the shape of a palm tree.
Hello Travellers! This stunning architecture is your perfect choice for a long weekend trip. Who doesn't know, Dubai Burj Khalifa , the tallest building in the world, stands at a staggering 828 meters (2,717 feet) tall? Well, let me tell you guys, this is located in Dubai, United Arab Emirates, and is a symbol of the city's ambition and wealth.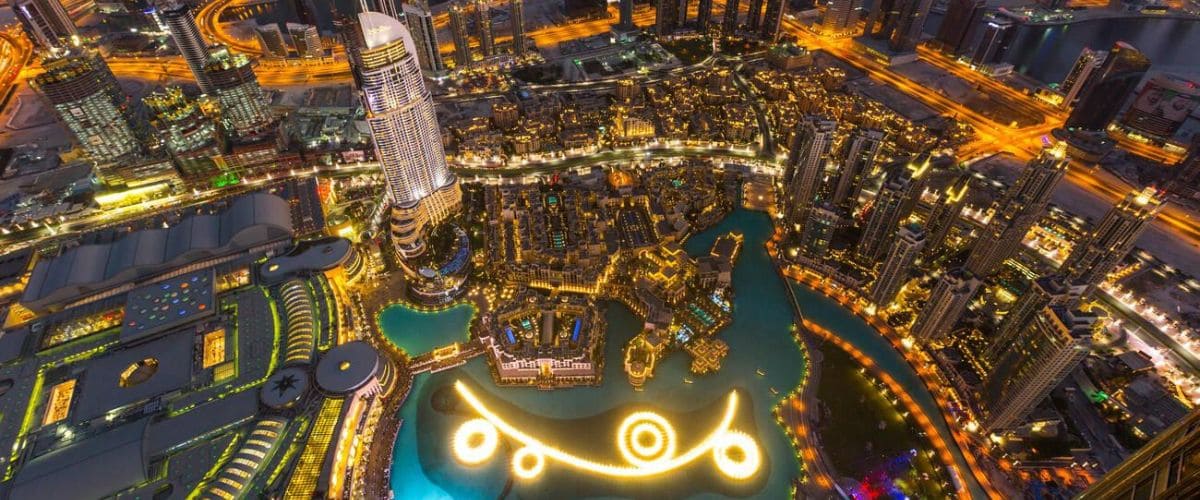 Let's take a close look at Burj Khalifa to ignite your curiosity. The Burj Khalifa has 163 floors and is used for a variety of purposes, including residential, commercial, and hotel space. The highest residential floor is on the 108th floor, and the highest hotel floor is on the 163rd floor. The Burj Khalifa also has an observation deck on the 124th and 125th floors, which offers stunning views of Dubai.
The Burj Khalifa is a feat of engineering, and its construction required a number of innovative techniques. For example, the building's foundation is made up of 192 piles that are driven 50 meters (164 feet) deep into the ground. The Burj Khalifa also has a wind turbine on its roof that helps to generate power for the building. That's all to make you curious, now it's time to get some information about the Dubai Burj Khalifa tour.
History of Burj Khalifa Dubai - Interesting Facts
If you don't know, let me tell you that Burj Khalifa is a fascinating story of engineering, ambition, and global recognition. Here are some of the most interesting historical facts about the Burj Khalifa that can attract tourists:

The Burj Khalifa was originally named Burj Dubai but was renamed after the President of the United Arab Emirates, Khalifa bin Zayed Al Nahyan.
The building was designed by Skidmore, Owings & Merrill, the same firm that designed the Willis Tower in Chicago.
The Burj Khalifa is made up of 2 million cubic meters of concrete, 330,000 cubic meters of reinforced steel, and 103,000 square meters of glass.
The building has 163 floors, of which 154 are residential, 35 are hotel, and 7 are observation decks.
The Burj Khalifa is the tallest building in the world, standing at 828 meters (2,717 feet) tall.
The building has the world's highest outdoor observation deck, which is located on the 148th floor.
The Burj Khalifa is a popular tourist destination, with over 17 million visitors per year.
These were just a few of the many interesting historical facts about the Burj Khalifa. If you're planning a trip to Dubai, be sure to add the Burj Khalifa to your list of must-see attractions.
Guide to Dubai Burj Khalifa Tour Package
For visitors seeking a taste of the high life, the Burj Khalifa offers a range of world-class hotels and accommodations. The highest hotel floor is located on the 163rd floor, providing guests with a truly unparalleled experience. Staying at the Burj Khalifa allows you to immerse yourself in luxury, indulging in impeccable service, lavish amenities, and breathtaking views. It's an opportunity to create memories that will last a lifetime. Moving forward to know more about Burj Khalifa Tour Packages
Types of Burj Khalifa Tour Packages
Many travellers love to roam around on their own and some of them love to enjoy and leave the rest on travel agencies. Here we are going to cover both types of travellers. For your convenience and an easygoing tour, we have separate packages for different activities. Tickets, hotel bookings dinner packages and more. From ticket bookings to your stay to food, let us make sure, that you are in safe hands on your Burj Khalifa Tour:)
Observation deck tickets
Let's explore the world-famous observation deck, one of the most sought-after attractions at the Burj Khalifa. This is the most basic type of tour package, and it includes admission to the observation deck on the 124th and 125th floors for around 30 minutes. We know you will love the thrill of the world's fastest double-deck elevators, cruising at 10 m/s. At Level 125 you will find a spacious deck tastefully decorated in Arabic Mashrabiya for stunning 360-degree views of the city, with landmarks like Palm Jumeirah, Dubai Marina, and the Arabian Gulf stretching out before you. It's an experience that truly puts Dubai's grandeur into perspective.
Burj Khalifa Dinner Package
For those seeking a truly remarkable dining experience, the Burj Khalifa offers dinner packages that combine exceptional cuisine with unforgettable views. Burj khalifa dinner packages include admission to the observation deck and dinner at one of the restaurants on the 122nd floor. Imagine you are on top of the world between the clouds and having delicious food while gazing at the twinkling lights of Dubai with your loved ones, isn't it wow? Not not only in your dreams, but it is possible in your budget. Let this special Burj khalifa dinner package make your dreams a reality.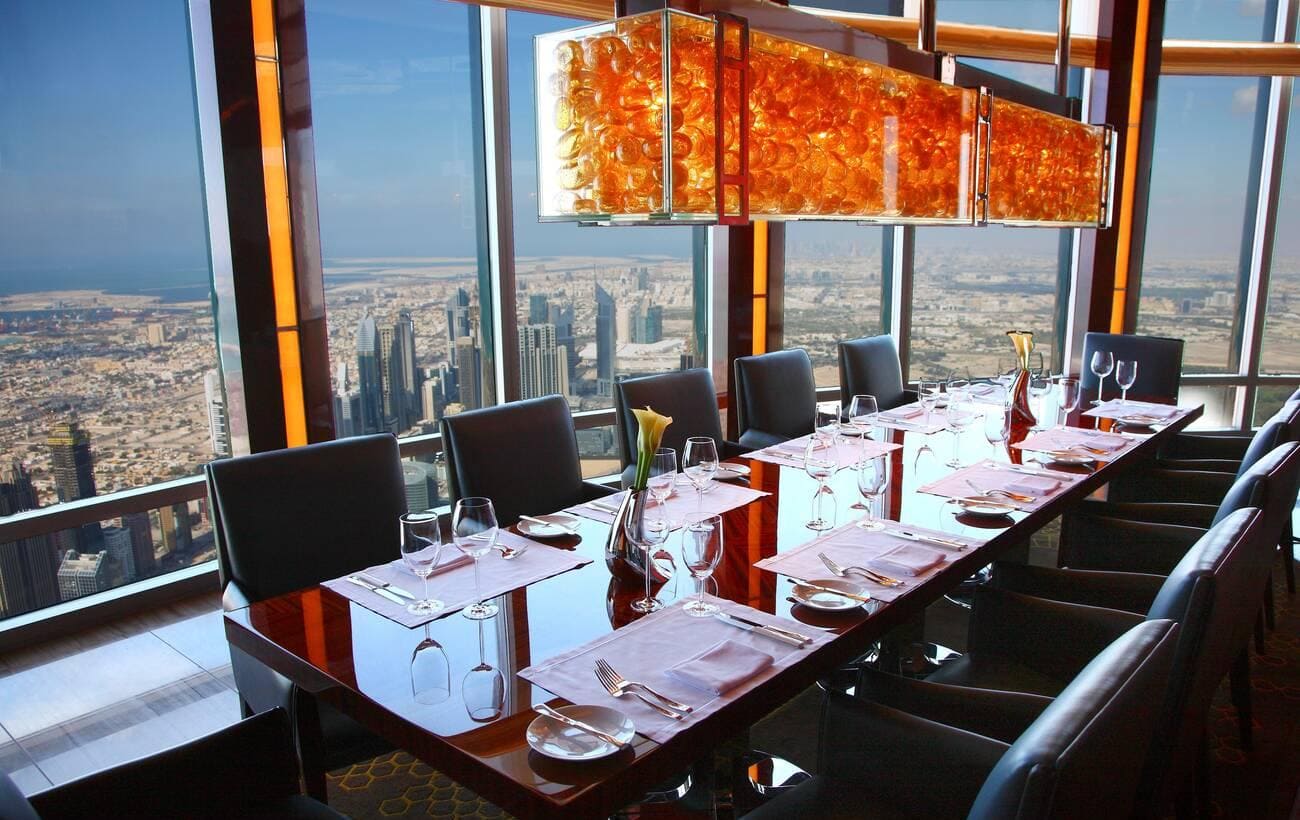 Burj Khalifa Lounge Tickets

If you're looking for the ultimate exclusive experience, consider the Burj Khalifa Lounge Tickets. This premium package grants you access to the Burj Khalifa Sky Lounge on the 148th floor, which offers even more incredible views of the city. From this vantage point, at a staggering height of 585 meters above the ground, you'll enjoy even more extraordinary views of the city. The lounge offers a serene and sophisticated setting to relax and unwind. Indulge in gourmet canapés paired with your choice of tea, coffee, or even a glass of bubbly, as you take in the breathtaking sights. It's a truly exclusive experience that elevates your visit to new heights.
Tips for Choosing the Right Burj Khalifa Tour Package
When choosing a Burj Khalifa tour package, there are a few things you should keep in mind:
Your budget: Burj Khalifa tour packages cater to various budgets, ranging from affordable options to more luxurious experiences. Determine your budget and select a package that aligns with your financial means.
Your interests: Consider your specific interests and preferences. If you're primarily interested in breathtaking views, a basic observation deck ticket will be sufficient. However, if you're seeking a more immersive and luxurious experience, opt for a dinner package or a VIP lounge ticket.
Your time constraints: Evaluate the time you have available for your visit. If you are short on time, then you may want to consider a Burj Khalifa tour package that includes a Burj Khalifa dinner package or a Burj Khalifa lounge ticket. This will allow you to see the views and enjoy a meal or drink without having to spend a lot of time waiting in line.
How to Book a Burj Khalifa Tour Package
To book a Burj Khalifa tour package, you have the convenience of making reservations online or visiting the Burj Khalifa ticket office. If you choose to book online, you'll be able to select a specific time slot for your visit, ensuring a smooth and efficient experience. Booking in advance is recommended, especially during peak tourist seasons, to secure your preferred time and avoid disappointment.
The Burj Khalifa is a truly awe-inspiring building, and it is a must-see for any visitor to Dubai. With its stunning views, innovative design, and its many attractions, the Burj Khalifa is a truly unique experience.
When booking your Dubai Burj Khalifa tour, trust nextholidays.com to make your vacation memorable. Their easy-to-navigate website allows you to book multiple tours simultaneously, ensuring a seamless experience. Simply visit the respective tour pages, click the 'Book Now' button, and you'll be directed to the 'Review Order' page. If you wish to explore additional tour options, you can use the 'Continue Shopping' option. Once you've made all your tour selections, proceed to the checkout and make your payment by clicking 'Proceed to Checkout.' With nextholidays.com, you can rest assured that your vacation is in safe hands, allowing you to relax and enjoy every moment.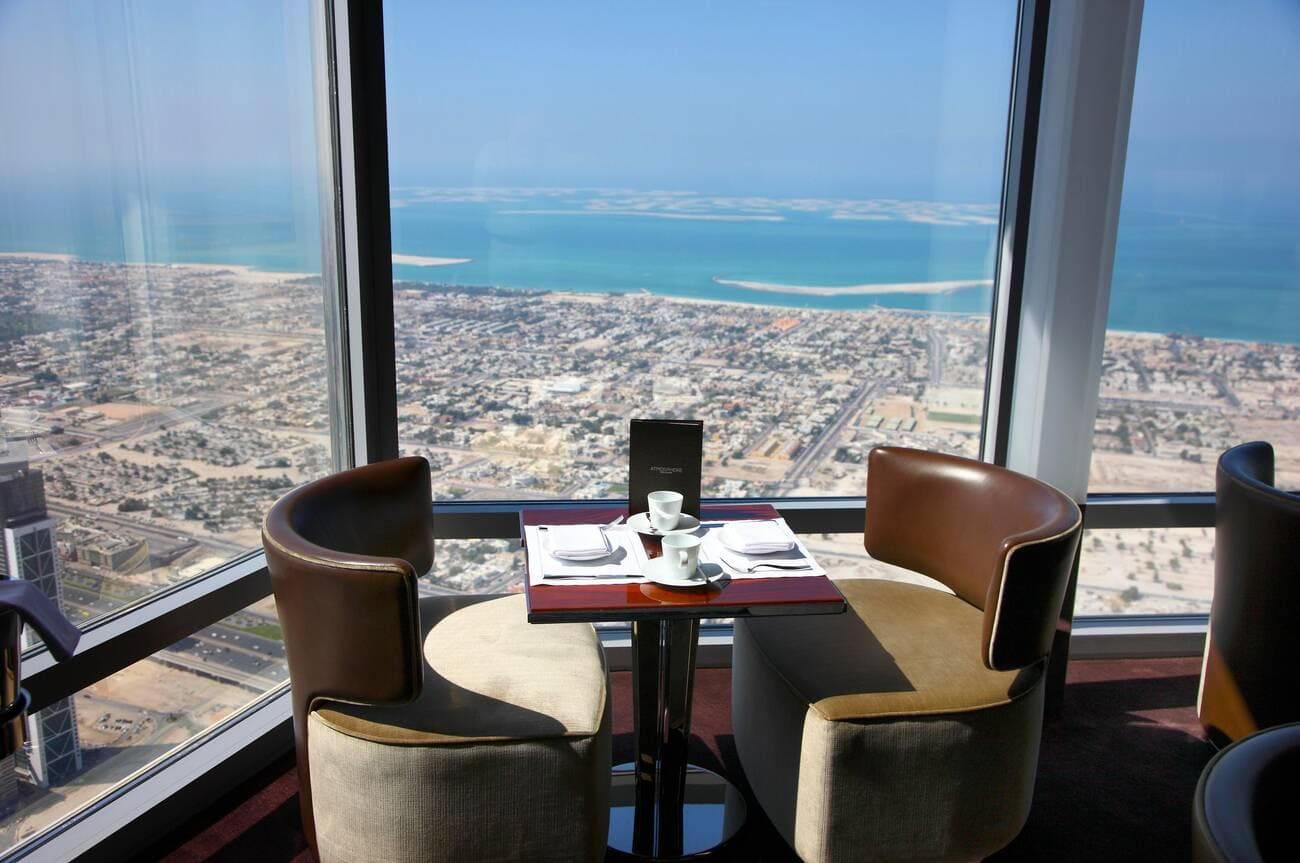 Wrapping Up with Last Words
The Burj Khalifa has been featured in a number of movies and television shows, including "Mission: Impossible - Ghost Protocol" and "The Amazing Spider-Man." Let's raise a toast to the truly iconic building, and it is sure to continue to be a popular tourist destination for many years to come. With its record-breaking height, breathtaking views, luxurious accommodations, and a range of tour packages to suit various preferences and budgets, it offers a truly unique and unforgettable experience. Plan your visit, select the ideal tour package for you, and embark on a remarkable journey to the top of the world. The Burj Khalifa awaits, ready to leave an indelible impression on your heart and mind. You must give a chance to nextholidays.com to make your vacations last long.
Recent blogs
Share causes
Contact
Take a NEXT step towards your NEXT HOLIDAY with our easy-to-understand portal at an affordable price. Got any queries? We are here to solve everything for your adventure.
Location:
1210-1211, The Regal Tower, Business Bay Dubai, U.A.E.
Email: