Planning Tool Kit
Plan your travel most appropriately. Find out how you can make your travel time memorable.
The best time to go to Dubai is during the winter months (November through March) when the temperature is manageable, and tourists can explore Dubai.
You can go window shopping or gaze at the luxurious cars on the roads. A clear sky at night allows visitors to star gaze, which is also one of the best free things to do in Dubai.
You have many things to explore in Dubai; however, it is always a great choice to visit and experience Amusement parks, adventure, activities, shopping, nightlife, and sunsets.
Dubai is a world-famous city in the United Arab Emirates. It is one of the best travel destinations around the globe. The rich architectural fusion of modern and heritage buildings all over the city is undeniably mind-blown. Travelers around the city can look at the glam this best travel destination - Dubai, holds. Let's explore more about this gorgeous city in the United Arab Emirates.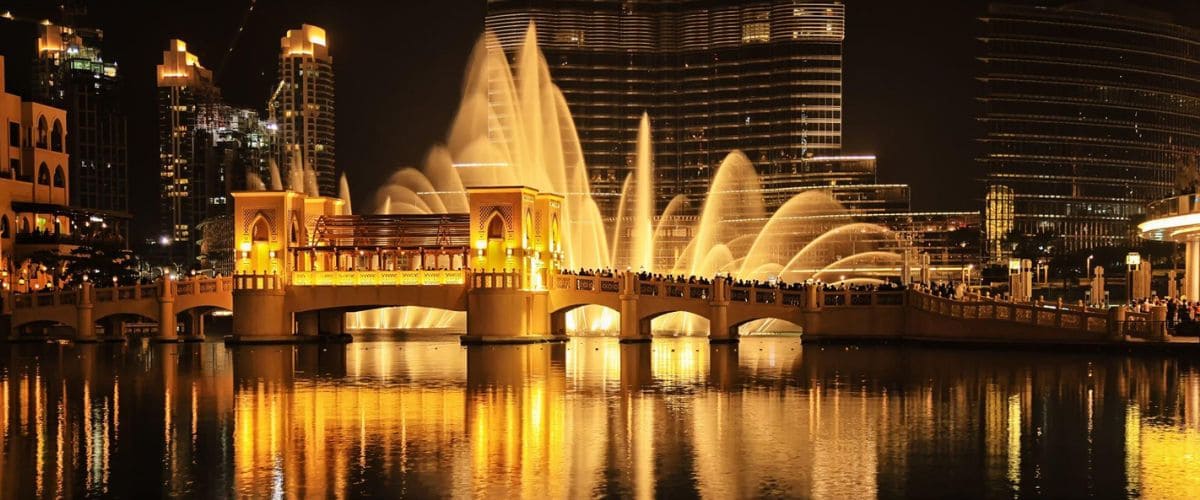 Why is Dubai Best Travel Destination?
Apart from the luxurious modern buildings, there is more that adds beauty to this best travel destination – Dubai. There are many things to do in Dubai, be it exploring the spices market or going for adventure sports. Travelling to Dubai is one of the most remarkable experiences one can add to their memories. You can collect great pleasure, experience and luxury all in one. Even though the city is sweltering, the beauty of the beaches will calm your mind and body. You can also chill and relax with your family, friends and children. There are great things you can pick according to your plans. Food, stays, exotic views, museums, dunes, and beaches are a lot of happiness that mesmerises your travel experience.
Famous Places To Visit In Dubai
We have mentioned some famous places to visit while travelling to Dubai. Look at what could be on your to-do list in this best travel destination.
Dubai Burj Khalifa Tour: Traveling to Dubai and not visiting one of the world's top buildings is not fair to your travelling experience, isn't it? Burj Khalifa is the one-stop for apartments, hotels, restaurants, and offices. People can have a glimpse of the most scenic views from there are 163 floors of the building. The 163rd floor is called "the observation deck." One can view the city from Burj Khalifa, and some parts of Abu Dhabi can also be observed from this floor.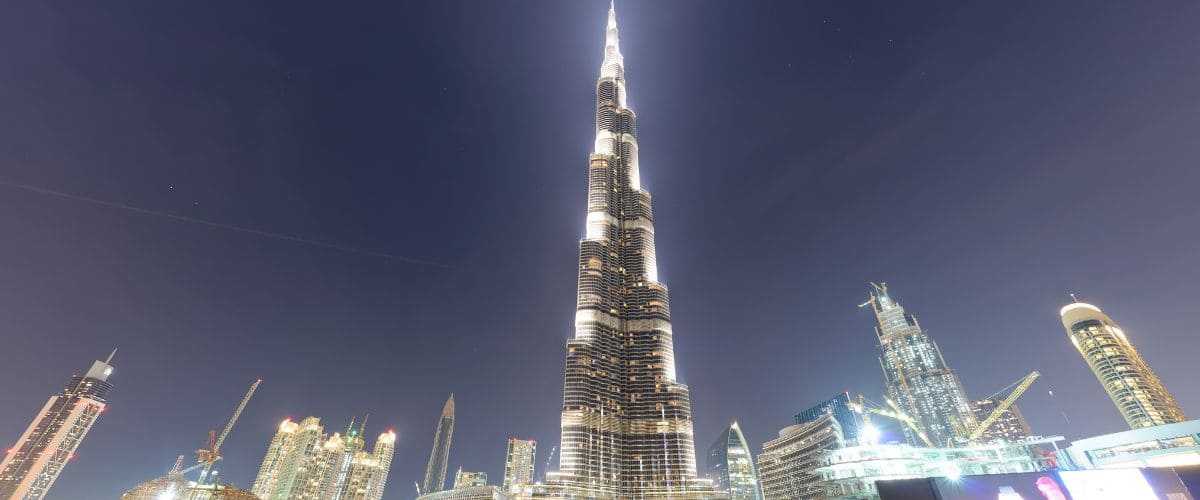 Old Deira: This town is one of the best places to explore old Dubai. To get the heritage look of the city, one can always look forward to visiting Deira. The town should be your pick if you love to shop. There is a wide variety of gold jewels, spices, handicrafts, and food. Here you can get the best things for yourself and your loved ones or decorative items for your abode.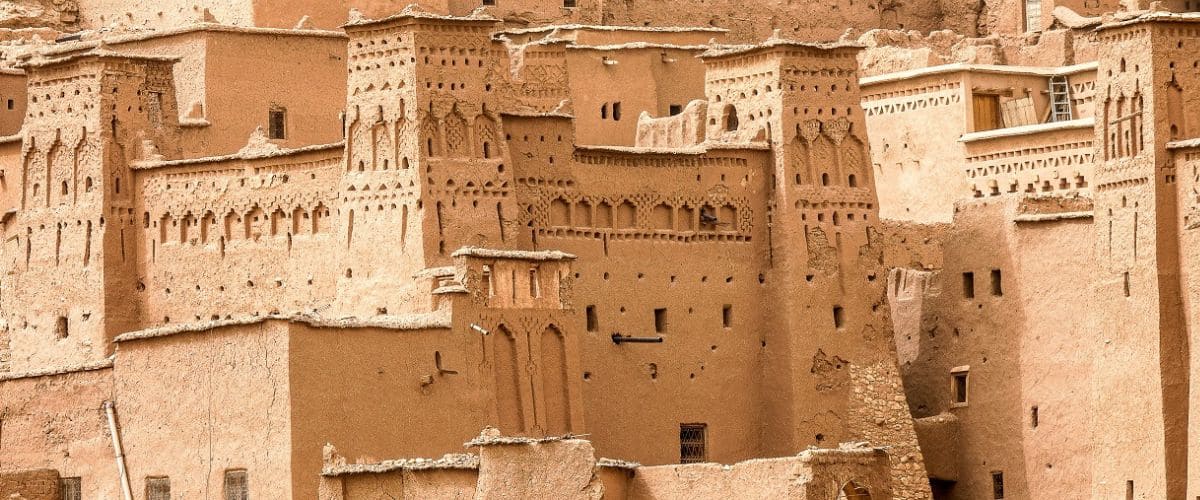 Drift Beach: If you are a pool or beach person, this is what you must visit. The drift beach is an eye-catcher. Here one can relax and chill while having fresh juice or a cocktail in your hand. One can book a lounger, pool or beach in advance to get the most freshly exotic experience in the scorching temperature of the city.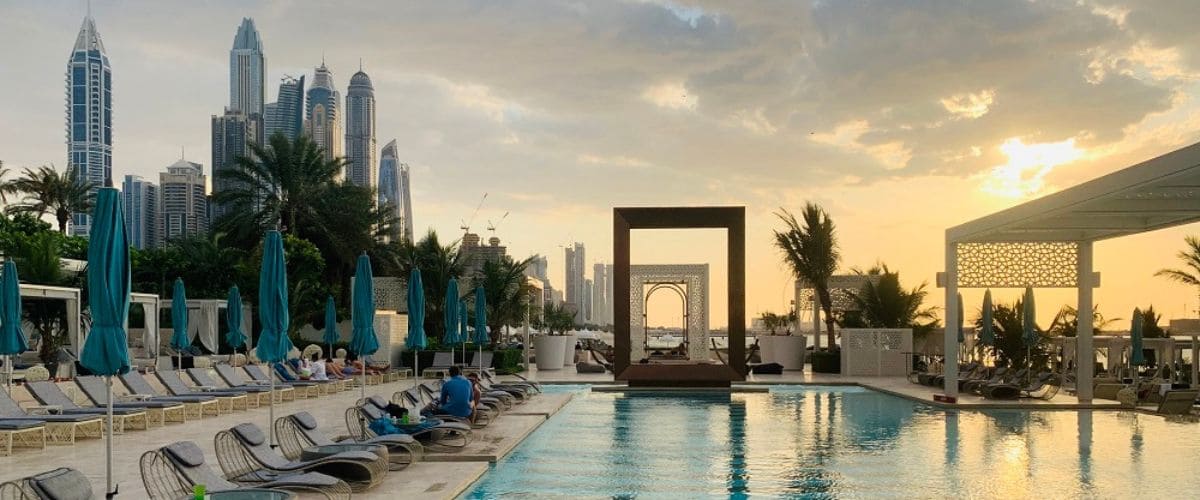 Palm Jumeirah: No wonders Dubai is the best travel destination in the world. Since the city is full of beauty and the way it is constructed, who would have ever thought of an artificial or faux island? Mind-blowing, right? This artificial island is shaped like a palm tree; thus, the name originated. The nearest beach is full of a children's park and a barbecue area to enjoy the most with your loved ones and make memories. Palm Jumeirah is free of cost if a person's hotel has private access.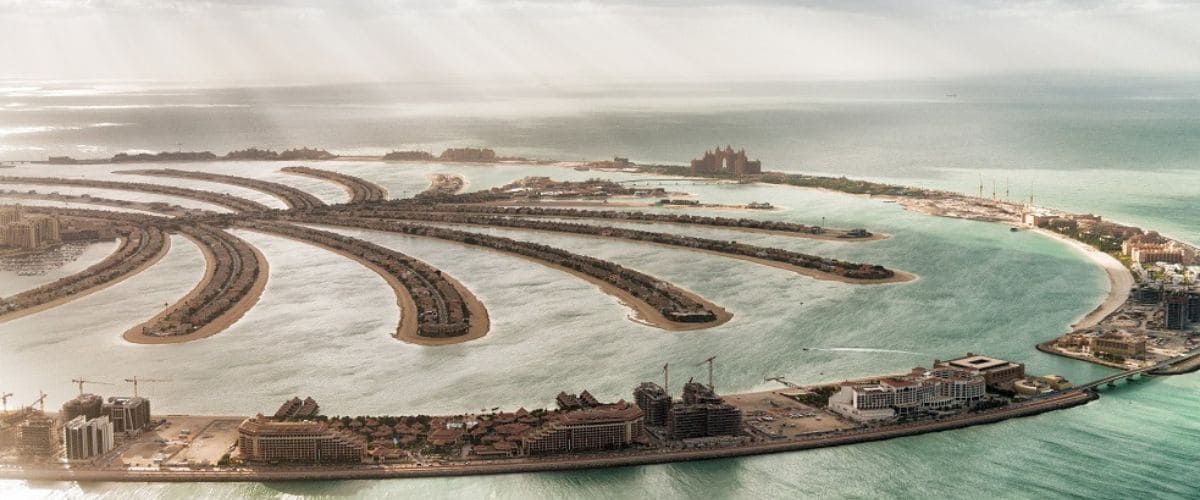 Madinat Jumeirah: If you are searching for an Arabian market, then Madinat Jumeirah is the right choice to shop from. This has all the luxury items and beaches to explore or travel to. From the boho look to the modern look, you can find things that match your requirements. Beautiful antique treasure boxes to statues all are available in this marketplace. Remember to add this place to the list.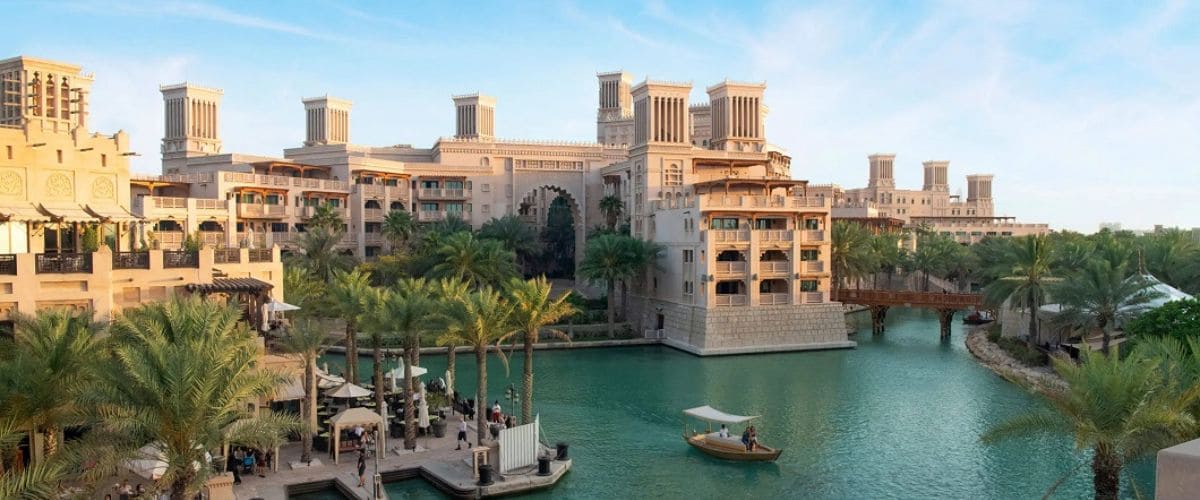 Global Village: What a glamorous and exciting thing it would be if you could find 80 countries in one place? Confused? Well, you heard it right. The Global Village in Dubai is a theme park with many sections, each themed for a particular country. You can experience glam, entertainment, food, carnival, concerts and much more in this fabulous place in Dubai.

All of the above places are breathtaking parts of the city. Many dazzling places are yet to be built in the upcoming years, and we hope to add and fulfil everything on your bucket list.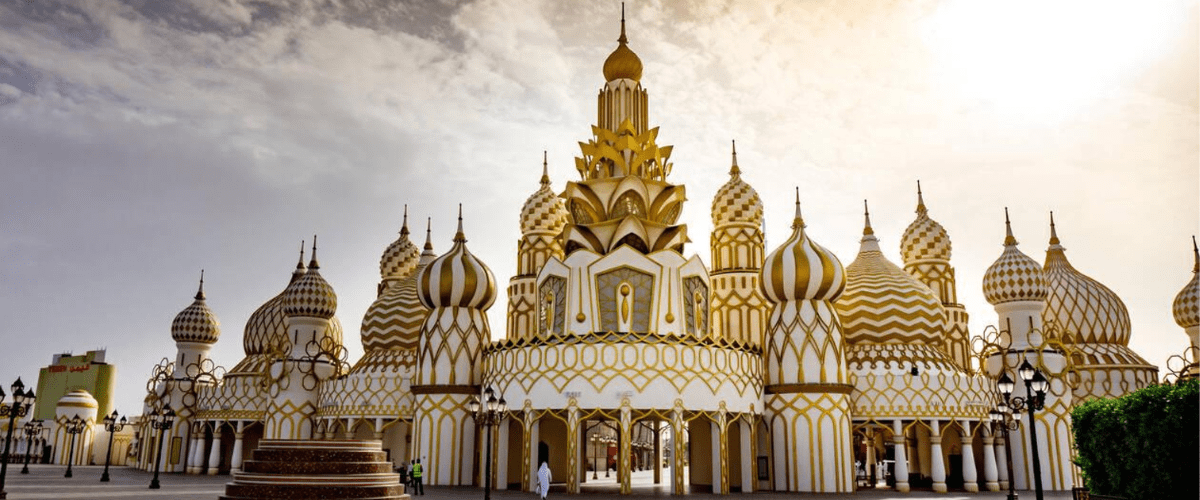 Unexplored Place In Dubai

These are the talk of the town, but what if we take you to the unexplored side of Dubai? We have found one of the hidden gems of Dubai just for you to make your experience more fun and exciting. So, let us take you to this amazingly unexplored part of the city.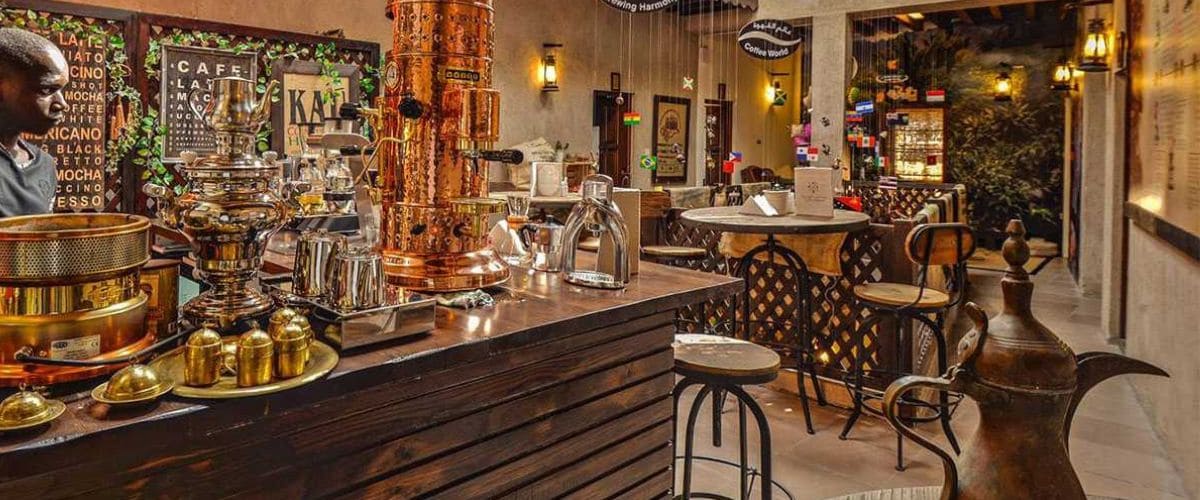 Dubai Coffee Museum: There is a place in Al Fahidi in Bur Dubai called the Dubai Coffee Museum, which was set up especially for coffee lovers worldwide. The museum is situated in the heritage hub of Dubai. The ground floor of the museum is used for brewing and roasting purposes. Apart from it, there are many coffee books and documentaries for readers. One can sit and relax in the coffee lounge while sipping coffee and grabbing some snacks. In this museum, one can learn a lot about brewing procedures from different parts of the world, and some international items enhance the beauty of the place.

Does Dubai Offer Adventure Sports?
If you are a sporty person, then Dubai is the right choice. Here are many adventure sports that can make your trip enjoyable and venturesome. Whether water or land sports, Dubai has everything for you. This is what makes the place so unique and the best travel destination all over the globe. One can find different sports-related equipment and training under them. Find out what adventure they have for you and the people around you.
Desert Gate Tour: People often believe it is hard to go on safari in the deserts of Dubai. However, this is just a myth. If a person wants to take a safari ride, they can get an incredible safari time. They provide an excellent and delightful experience to travellers and explorers.
Art Bus Tour: Roaming around the city could be quite a problem, so Dubai has a great tourism traveller Art Bus that can take you on cloud nine. It will take you to exhibitions, galleries and museums to make your experience wow.
There is a miscellany of adventures and experiences that can bring a smile. One can get everything from a safari in the deserts to sky diving, snorkelling, and parasailing. Furthermore, why worry when we are here to make the most of it for you.
Conclusion

Dubai might sound expensive to many people, but it is just a myth. Planning is all it takes to make your international trip cost-effective or affordable. All you got to do is, visit and consult the right advisor like us to explore the unexplored in a budget-friendly manner. We deliver what we believe is the right choice for you. Shoot the queries and get trouble-free while planning to go on international trips like the best destination – Dubai.


Recent blogs
Follow Us on :
Contact
Take a NEXT step towards your NEXT HOLIDAY with our easy-to-understand portal at an affordable price. Got any queries? We are here to solve everything for your adventure.
Location:
1210-1211, The Regal Tower, Business Bay Dubai, U.A.E.
Email: