Planning Tool Kit
Plan your travel most appropriately. Find out how you can make your travel time memorable.
Visit from November to march since the temperature is relatively cool & pleasant during these months.
Explore mosques, beaches, islands, heritage villages, window shopping, watch camel racing, and parks.
Taste delicious food, appreciate art and culture, and have luxury stays in Abu Dhabi.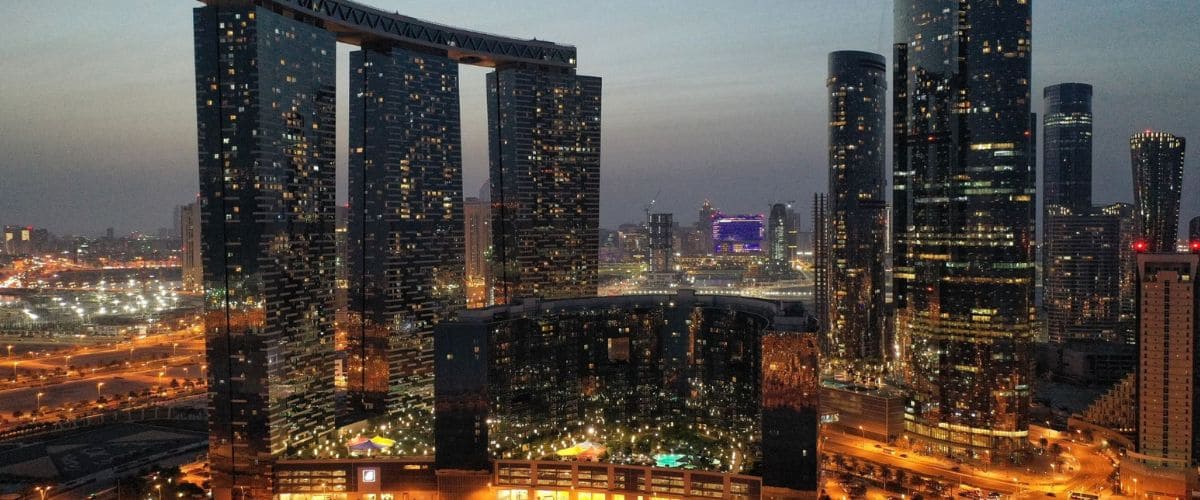 Abu Dhabi is the most incredible place on Earth. The beauty of this place is surreal. Many tourists visit this wonderful land to enjoy their family or friends' time every year. Travelers can witness this place's beauty, culture, cuisine, adventure, and more. Why go anywhere else when Abu Dhabi is one stop for everything you want to experience while traveling? The rich culture will surely awaken you if you pick Abu Dhabi as your next destination.
Unlike Dubai's gaudy ambience, Abu Dhabi maintains a more authentic Arabian atmosphere. However, both places are outstanding in their ways. One can enjoy the serene beauty of nature to the artificial or man-made fun zones or theme parks while traveling to this adventurous place - Abu Dhabi. As a bonus, if you plan to travel to Dubai, you can also add Abu Dhabi to your itinerary, which is a few hours away from Dubai or vice versa. The variety of unlimited fun this place holds will be like the cherry on top. So, feel the good vibes of Emirates and enjoy a lavish life.

Things To Do In Abu Dhabi
Here is a list of things travelers can go for while on an Abu Dhabi trip. Not many people know that this destination also holds land and water adventure sports. You surely will experience the best from this capital no matter who you are with.

Desert And Outdoor Activities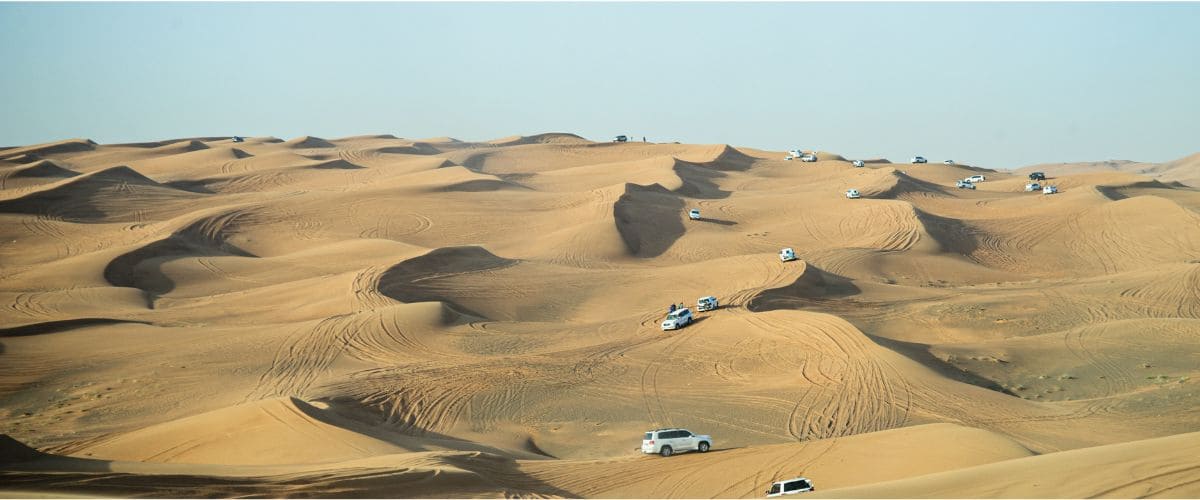 Al Badeyah Desert Camp

Who would not love to stay in-around the dunes of the famous Al Khaznah area, which offers guests fantastic luxury and experience in a unique way? Al Badeyah desert camp is where one can enjoy the beautiful night under the sky along with a bonfire to experience authentic Arabian hospitality by them. However, guests can enjoy safari rides and landscapes in the deserts of Abu Dhabi in the daytime. In addition, travelers learn about the UAE's traditions and customs.

A few of the most famous things offered here include henna tattoos, animal riding, sandboarding, a barbecue dinner buffet, and much more for every age to experience. Along with such facilities comes the relaxing part; they provide comfortable beds in tents and modern bathrooms for visitors to calm their bodies. Original majlis explicitly curated to provide evening entertainment are also available to voyagers. Are you concerned about your children? No worries, your child can bounce on the trampolines, play in the playground, or pet goats and sheep in the petting zoo designed explicitly for them. Get your family or friends together and go to explore Abu Dhabi.

Arabian Nights Village

Arabian Nights Village, tucked away among imposing dunes, captures the essence of ancient Arabia. This incredible adventure begins with skilled guides transporting you through the dunes to a quaint old town with all contemporary comforts. It was designed for tourists to experience the outstanding, timeless beauty of the desert and the authentic characteristics of traditional Emirati life. The Bedouin Tent, Palm Groves, Desert House, and Fort Tower are four different styles of lodging, each with a distinctive Arabic décor that accurately portrays Abu Dhabi culture and takes guests to the emirate's illustrious past. The desert offers a variety of activities for guests of all ages, including camel rides, mountain biking, morning wildlife drives, camel walks, climbing the surrounding towering dunes, sandboarding, and pounding the dunes with experienced drivers, among others. Couples may also take a romantic trip thanks to packages created to provide them with some space and relaxation.

Jebel Hafeet Desert Park

Al Ain, Abu Dhabi's verdant garden city, is located around one and a half hours from the capital. This place is home to the one-of-a-kind Jebel Hafeet Desert Park. One can immerse themself in the rich history and breathtaking surroundings this place holds. The family-friendly park's grounds offer spectacular natural scenery that can be explored on a hike, mountain bike, horseback, or camel ride. Apart from this, there are fascinating historical and archaeological relics dating back to ancient times. At the base of Abu Dhabi's tallest peak, the craggy Jebel Hafit mountain, the park extends over a nine-kilometer stretch. In 1959, the late Sheikh Zayed bin Sultan asked for the excavation of the Jebel Hafit Tombs, which were found to be 5,000 years old and dated back to the Neolithic era.

Surely you don't want to miss the excitement of such deserted places. Right? Visit Abu Dhabi with whomever you want and cherish this journey throughout your life.

Shopping

Who does not like shopping? We all love to shop a little whenever we travel to a new place. Malls in Abu Dhabi have such a vibe to visitors. One can find anything literally in Abu Dhabi's malls. Apart from this, there is an open marketplace called a souk. If you are a bargainer, you must try to experience a souk once at least. Here, travelers can buy carpets, spices, dates, Arabic coffee pots or Dallah, and gold. Shopping malls might cost you a little high since you cannot bargain at malls. However, if you are okay with brand shopping, then malls are also a great option to look for. Also, if you feel hungry while shopping, do not worry - malls are rich with branded food chains like Subway, McDonald's, KFC, and more to feed your stomach.

Falcon And Saluki show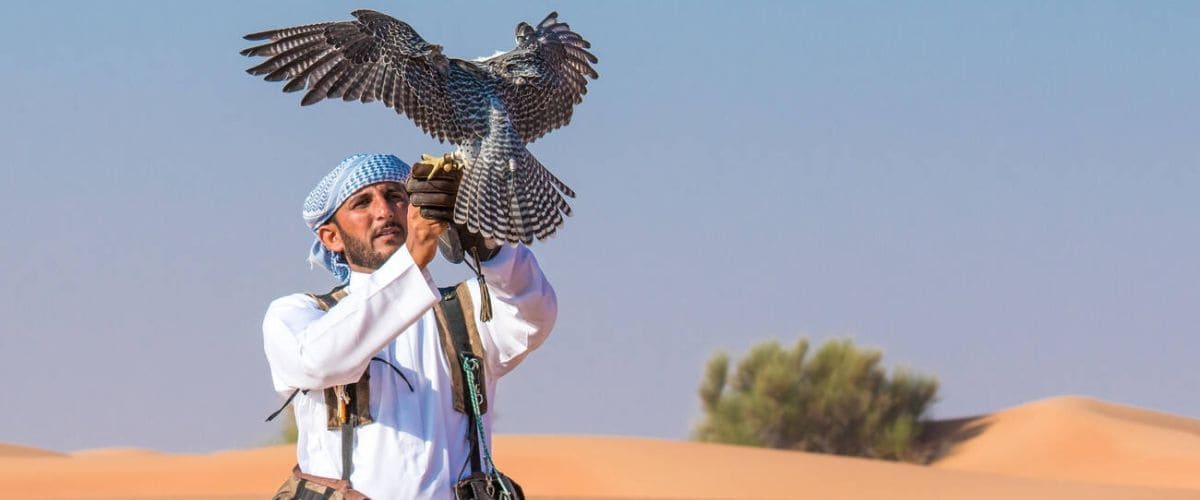 A symbol of United States culture is the Falcon. You may learn about conventional Saluki hunting and the historic sport of falconry. These two have been performed for thousands of years in the United Arab Emirates during special events. Four hawks are put to the test in this traditional tradition, "swooping in" to attract prey as a pair of Saluki dogs named Reesha (feather) and Raddad (guardian) battle for the bait. These include camel excursions, desert walks, trips to the adjacent Liwa Oasis, dawn yoga in the dunes, cycling with 4.8-inch wide tyres that can fart to cross the enormous dunes around the resort, horseback riding, falconry, and Saluki demonstrations (desert hounds).

Water Activities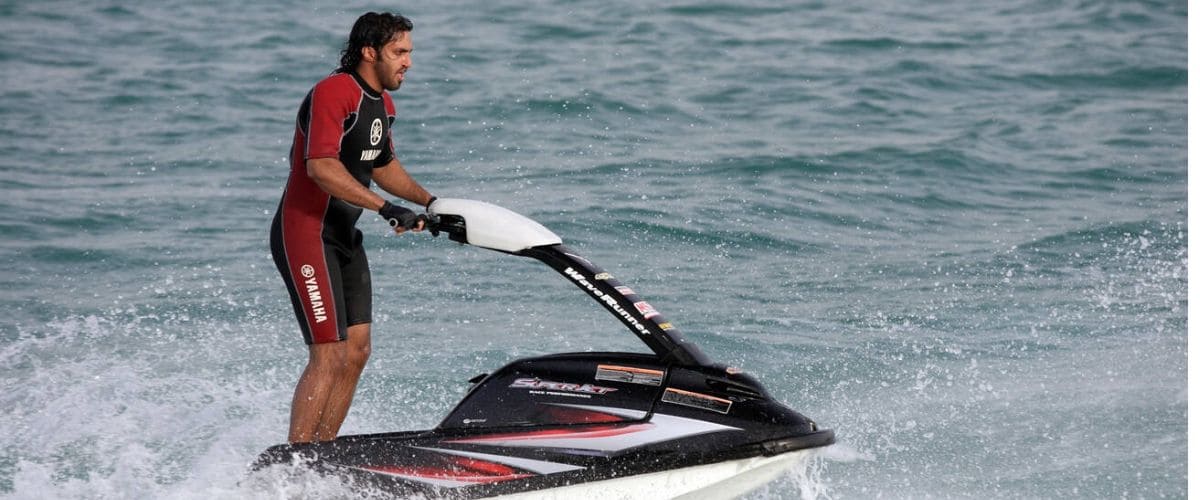 Abu Dhabi is a great place to do water activities. These activities add thrill and adventure to the journey for a better experience. Water activities in Abu Dhabi refresh the traveler during their journey. Water activities act like an escape for the traveler if they feel tired. This place has ample water activities for all age groups to enjoy leisure time. Whether with your friends, family, or alone, we are sure this place will bring a smile to your face. This place has it all for their travel enthusiasts: sea hawk water sports, swimming, wakeboarding, snorkeling, skydiving, stand-up paddleboarding, freediving, kayaking, or sailing.

Sports Activities

Running & Walking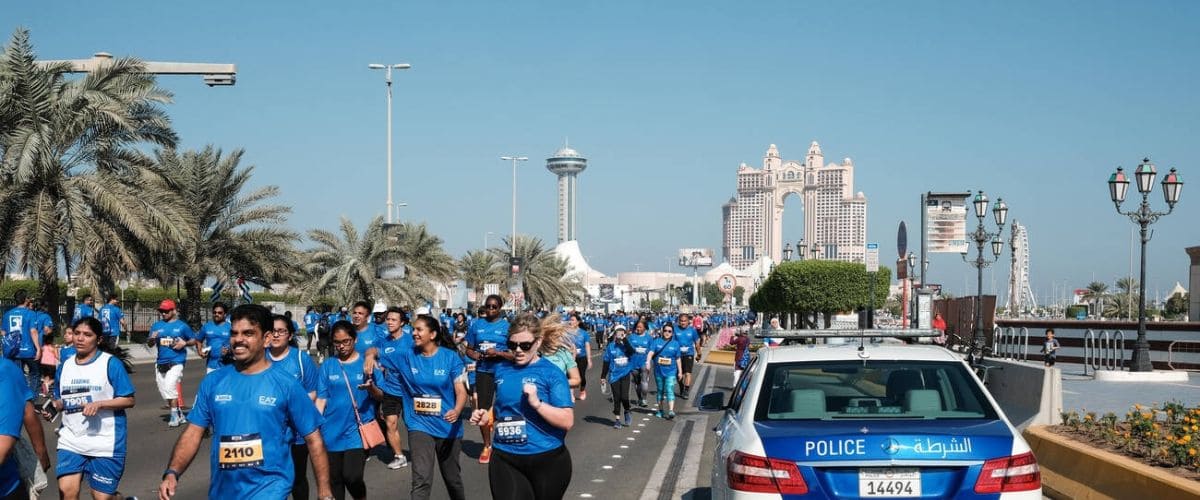 To render all the luxury and great experiences to tourists, Abu Dhabi is also a fun zone for sports lovers. One can walk through the lush gardens while enjoying the view. Particularly towards sunset, the Abu Dhabi Corniche is a fantastic location. Suppose you love to go on a walk with views of the Arabian Gulf, the city skyline, and the stunning Corniche coastline. One can witness the attached 5-star Anantara Eastern Mangroves Hotel while walking. It is attached to the East Mangroves Promenade, a retail and entertainment center within the Eastern Mangroves complex. Guests, members, and outside guests of the St. Regis Abu Dhabi can exercise at the Nation Riviera Beach Club. Enjoy your walk, running, or workout time and feel the freshness of the place.

Shooting
Skewers, traps, and double traps are three of the four clay shooting ranges available. The club is an excellent resource for enrollment members and competitive opportunities. For a better and safer experience, you will receive gear recommendations, shooting guidance, and weapons information.

Golfing

Abu Dhabi has everything you could want regarding a golfing experience. It has parks, oceans, championship-ready affiliate facilities, and gentle golf courses amidst the city. Yas Links' 18 courses provide breathtaking coastal vistas. In addition, it has a 7,450-yard par 72 that employs five tees every hole. It is located in the emirate Garden City and the historic center of Al Ain. This shooting and Golf Club has the longest hole in the emirate.

Cycling

Apart from these sports activities, there are many more that one can experience in Abu Dhabi. Paddle your bicycle on the tracks of the famous UAE cycleway. The finest and smooth way to have the cycling experience in this capital city of UAE. To view the city while cycling, you can pick Masdar City Walking and Cycling Track, Al Wathba Cycle Track, and many others.

What's More To Do In Abu Dhabi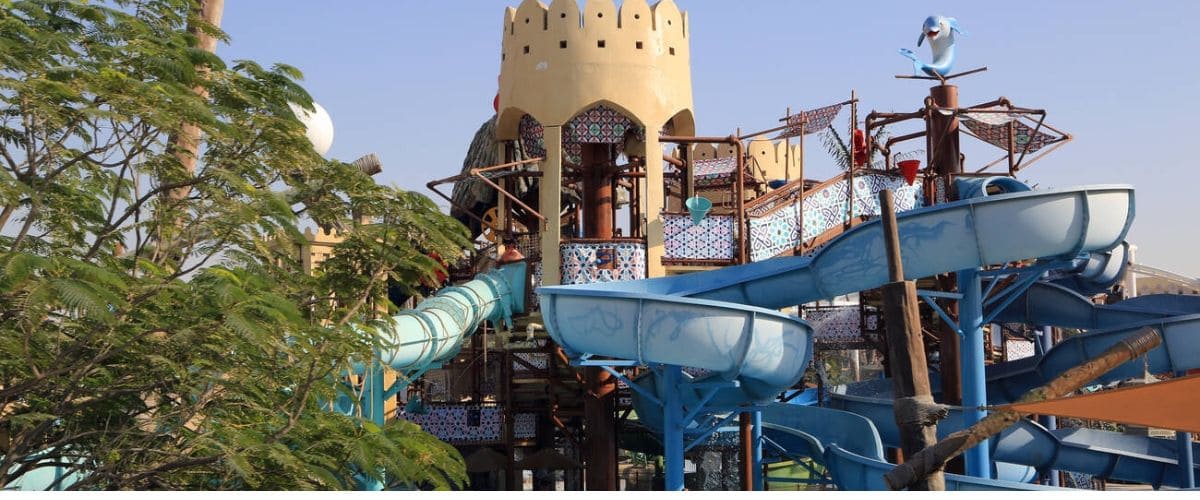 Abu Dhabi opens numerous ways for travelers to explore the city. Abu Dhabi is a phenomenal place for visitors to opt for as a holiday destination. Take your kids to theme parks or enjoy with your gang on the exotic beaches—experience what's still on your wishlist during your journey to this UAE city. Grab your bag and take a tour to get every travel experience. Look at the best picks for your friends, family, or yourself on the Abu Dhabi trip.

Islands & Beaches

Get your beach wears ready and enjoy every splash of water. Beat the heat while enjoying drinks with your friends. There are many water activities, party spots, shopping malls, and more on the islands and beaches of palatial palaces. Every island & beach around the city offers visitors a unique experience and fun. If planned well, you may witness freely moving animals in the forests on Sir Bani Yas Island or enjoy a motorbike. Travelers get to see the sparkling turquoise water with the soft white sand beach on the island - of Zara Nurai. Enjoy the lavish food and stay with beach life while on this gorgeous island. If you love to watch cute little turtles, then Saadiyat Island offers Hawksbill Turtle Conservation Programme is the right choice. In addition to the islands in Abu Dhabi, beaches also play a significant role in attracting tourists. Whether Kai beach, Al Bateen, or soul beach - there is a package of fun for all. One can also opt for Mirfa, corniche, A'l Bahar, Hudayriyat Mar Vista beach, and others to chill out in the best way possible.

Adventure & Theme Parks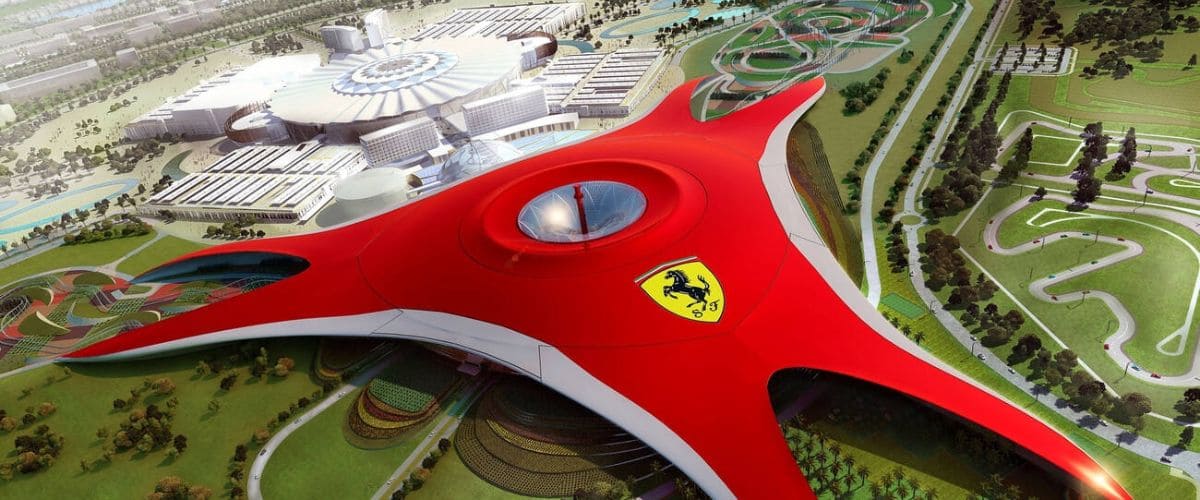 Enter the Yas Waterworld to experience 40 slides and rides in Abu Dhabi. Feel the thrill of water activities and enjoy them immensely. Theme parks such as Hili fun city, heritage theme park, warner Bros world, and Ferrari world in Abu Dhabi will give you goosebumps with the exceptional rides they offer travelers around the globe. Bounce by the walls in Abu Dhabi-based theme park or take your kids to the Kidzania park; we promise the experience will awestruck you. So, choose from a comprehensive list of theme parks but remember, having such fun is a must.

Dining And Restaurants

Trips can upset the traveler if the food quality is not up to the mark. Thus, Abu Dhabi has some great places to let you enjoy your meal. Taste the Arabian cuisines at Hawksbill, and Al Mabeet serves mouth-watering food for tourists. Eat lavishly in Maté, Hakkasan, and Hooked, the Director's club, which also serves the best meat in the city. Treat yourself to a luxury mealtime in the cafes and restaurants like these. Cheers to a yummy tummy!

Marine Protected Areas
Beautiful mangrove forests, stunning wetlands, lush oases, and an astonishing variety of fauna are all present. You may anticipate that when you explore the magnificent islands that makeup Abu Dhabi's breathtaking Marine Reserves.

Ras Ghanadah

The 55-square-kilometer reserve of Ras Ghanadah is situated close to Ghantoot, a few miles outside of the capital city, and is one of the most significant coral reefs in Abu Dhabi. It is the most extensive coral reef in the United Arab Emirates and the Gulf. Divers and snorkeling enthusiasts will find the jewels of coral species in Ras Ghanadah's enchanted marine environment.

Saadiyat Marine National Park

The pristine Saadiyat Island in Abu Dhabi is home to the protected Saadiyat Marine National Park, which spans 59 square kilometers. Fans of the sea Scuba diving, kayaking, fishing, and other non-motorized water sports are all popular at Saadiyat Marine National Park.

Marawah Marine Biosphere Reserve

The excellent Marawah Maritime has 120 kilometers of pristine coastline and more than 10 islands and was designated the first Marine Biosphere Reserve in the United Arab Emirates. It also covers 63% of Abu Dhabi's marine protected areas. Important marine habitats include seagrass beds, coral reefs, macroalgae outcrops, and mangroves that may be found inside the 4,255 square kilometer reserve. The second-largest congregation of dugongs in the world, 70% of the migratory bird population in the United Arab Emirates, and more than 150 different types of fish may all be found in Marawah.

Al Yasat Protected Area

The magnificent Al Yasat Marine Reserve is a sanctuary for divers in Al Dhafra, on the western side of Abu Dhabi. The breathtaking Al Yasat Marine Reserve is a haven for nature lovers and is situated near Al Dhafra, in the west region of Abu Dhabi. The choice of thrilling outdoor activities is extensive and includes everything from recreational fishing to scuba diving, kayaking excursions to snorkeling, and dolphin and turtle watching. It comprises a collection of historically famous islands, such as Al Ghagha Island, Al Qaffay Island, and Al Yasat Island. The habitat of several flourishing coral reef species is crucial to the diversity of marine life.

Parks And Zoos

Looking at nature always gives us tremendous pleasure inside-out. Whether a variety of plants or animals, everything mother nature has is unique and beautiful. Adding to the uniqueness of your trip, Abu Dhabi boasts a fantastic oasis, national parks, nature reserves, city parks, gardens, and zoos. Visits to Emirates Park Zoo are a tremendous opportunity to mix learning and fun. There is a lot to see and do in this area, which is home to several animal species and an ever-expanding number of intriguing sights and activities. Try it out with farm animals, hippos, or even monkeys while a zoo guide keeps an eye on you. You may also hang out at the playground with its five incredible rides and more than one hundred arcade rope games, zip-wire, or rock climbing at the Aerial Playground.

Explore the opulent accommodations, including an outdoor pool, a food court with various cuisines, a kids' play area, and a gift store.

Spas And Wellness In Abu Dhabi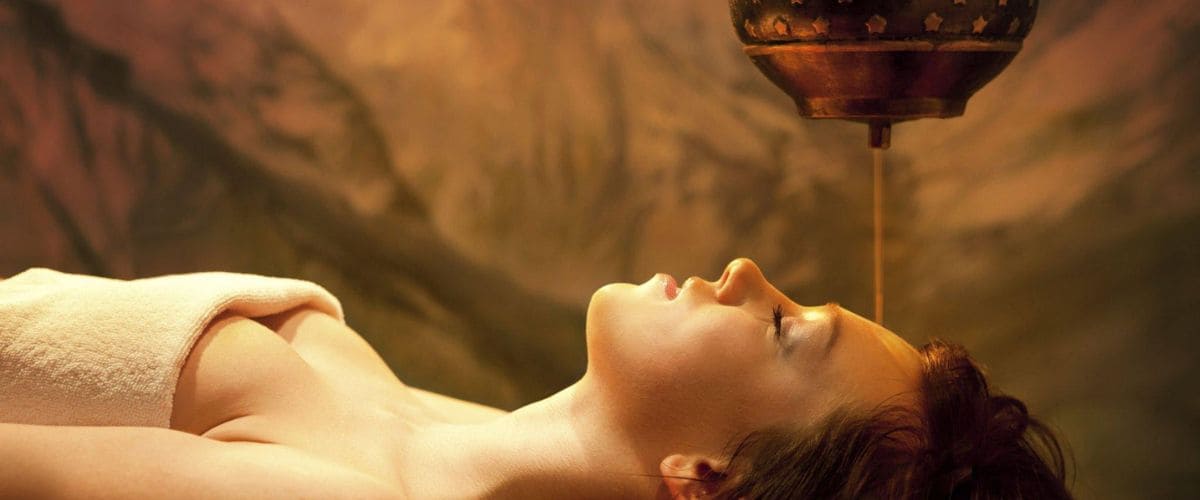 Who does not want to relax the body and mind? Well, we all need it. Abu Dhabi is an incredible place that offers relaxing time too. Enjoy the VIP massage and more in the luxury of Abu Dhabi. There are multi-purpose rooms with private showers, male and female vitality pools separate from one another, touch-sensitive showers, relaxation lounges, and steam and sauna rooms among the amenities.

Witness Architecture

Unique wildlife can be found in caves, as well as in dunes, dazzling turquoise waters, sparkling cityscapes, charming oases, action theme parks, and majestic cultural sites. Explore the Empty Quarter's stunning desert landscape, stroll above Jubail Mangrove Park's stunning mangroves, and watch the sunset over the Abu Dhabi Corniche.

Cultural And Historical Attractions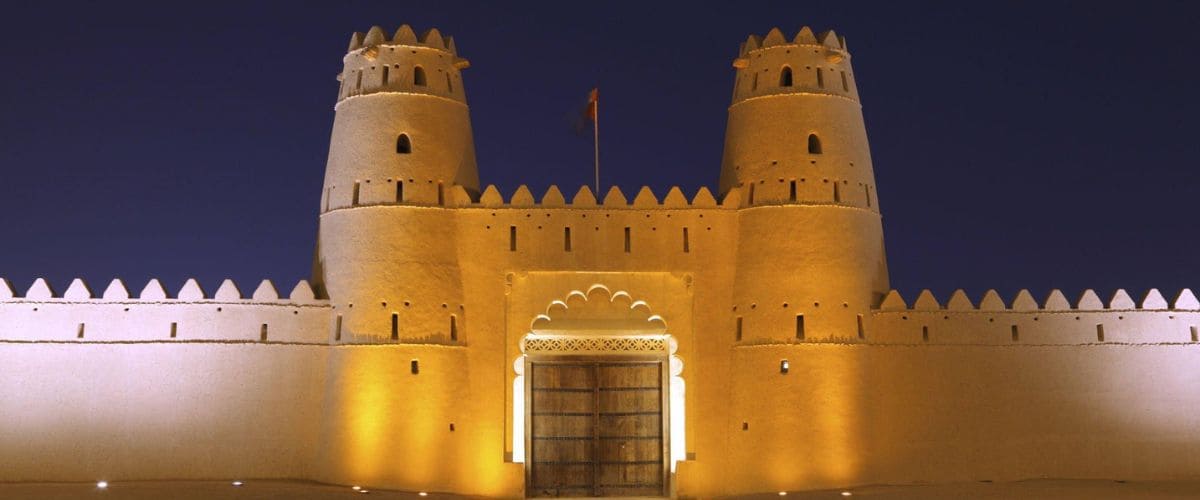 The numerous renowned historical landmarks and cultural attractions in Abu Dhabi represent age-old customs. An Arab nomadic group traveled the region over the years, taming nature and shaping Abu Dhabi into what it is today. Their presence is still visible in priceless artifacts.

Al Wathba

The Al Wathba Dune Reserve, 45 kilometers east of Abu Dhabi, is home to one of the most significant concentrations of sand dunes, with more than 1,700 fossil sand dunes across 7 square kilometers. A location in this emirate. Utilize the visitor centre's amenities, which include viewing and exhibit rooms, seats, and several sunbathing places, to enhance your experience.

Qasr Al Watan

The beautiful cultural landmark Qasr Al Watan, a functioning presidential palace in Abu Dhabi, invites visitors worldwide to experience the rich history and knowledge that have moulded travel to the United Arab Emirates. With this distinctive palace highlighting the contributions, tourists can expect to learn about the United Arab Emirates founding and the customs and ideals of the nation's administration. The Qasr Al Watan Library and House of Knowledge are in the palace. They offer a vast collection of books, manuscripts, and other materials for researchers and history and culture enthusiasts. The Great Hall, a wonderfully built photography place with a central dome, archway, mosaic pattern, and mirrored cubes, is another feature of Qasr Al Watan Palace. The tourist centre is where you must first access Qasr Al Watan, from where you may enter the palace.

Qasr Al Hosn

The scenic Qasr Al Hosn, the oldest building in Abu Dhabi, has a haunting watchtower that makes for extraordinary images. Qasr Al Hosn, a national landmark converted into a museum in 2018 after more than 10 years of extensive conservation and restoration work, shows Abu Dhabi's transformation from an 18th-century colony dependent on fish and pearls to a contemporary global city. , includes relics and records from before 6000 BC.

Today, you can immerse yourself in the intriguing history of the capital of the United Arab Emirates at the majestic, magnificently restored Al Hosn site. This great site houses artisans and handwoven crafts (Al-Sadu, khoos, and talli). This place is a blend of heritage and art which attracts visitors. The Cultural Foundation nearby is a family-friendly venue with activities for all ages that will draw visitors who like creativity and culture with its workshops, classes, exhibitions, and more.
Qasr Al Muwaiji

This architectural masterpiece now provides visitors with a wealth of opportunities to engage with the history and customs associated with the location, including oral histories of significant events in Sheikh Khalifa's life, from his early years to his significant national accomplishments as the head of state. With an emphasis on the achievements of Princess Sheikh Khalifa bin Zayed Al Nahyan, the late President of the United Arab Emirates, the contemporary exhibition The Hall, situated in a lovely glass space in the courtyard of Qasr Al Muwaiji, tells the tale of the fortress and its inhabitants today. From early archaeological discoveries to contemporary aspects, the history of Qasr Al Muwaiji is traced, conveying its significance in hosting tourists over the decades.

Al Jahili Fort

As the home of the head of the ruling Al clan Nahyan, Sheikh Zayed bin Khalifa Al Nahyan, popularly known as Zayed the First, Al Jahili is one of the most prominent forts in the United Arab Emirates. A gallery for temporary exhibits is also located in Al Jahili Fort.

Bait Al Oud

Bait Al Oud, established in 2008 and in charge of guiding Arabic musical instruments back into the mainstream music scene, plays a significant part in protecting and promoting knowledge of these instruments. Bait Al Oud is a centre of teaching and research that offers music instruction and certification programmes while upholding the legacy of hand-making and participating in outreach initiatives to spread awareness. How to play the oud and other Arabic instruments and enjoy them.

Qaryat al Torath Heritage Village

Qaryat Al Torath Family Historical Village, located in Al Ain's Ain Al Fayda district, Abu Dhabi's beautiful garden city and heritage centre, approximately an hour and a half from the capital, has 32 market booths (markets) with a range of traditional foods and crafts from Saudi Arabia. Authentic Emirati food from a variety of cuisines, as well as Arabic meals and more enticing delicacies, are available for dining.

Iconic Landmarks In Abu Dhabi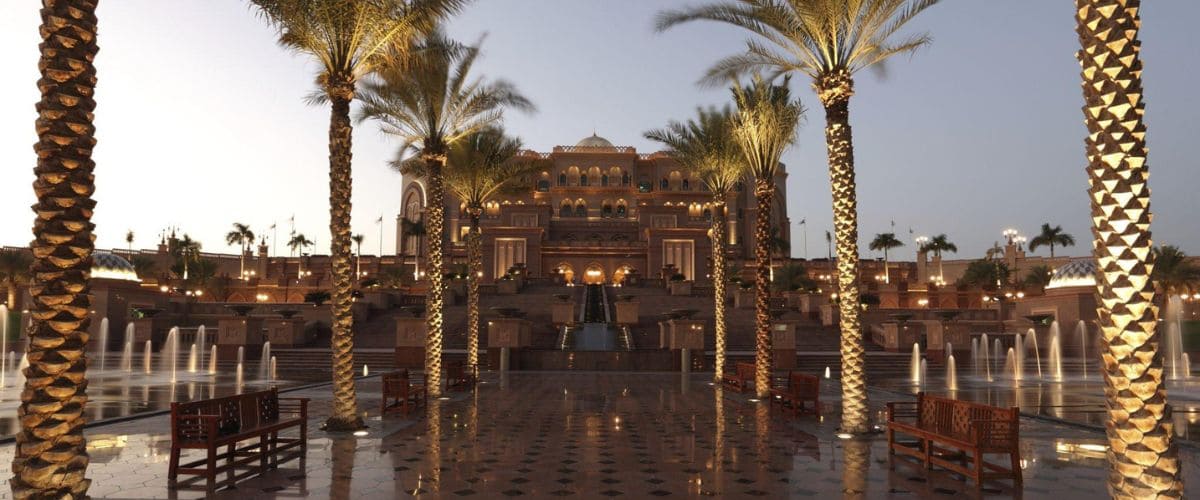 Abu Dhabi's futuristic marvels never cease to wow onlookers. Immerse yourself in the charming locations of Al Ain and Qasr Al Hosn, experience the culture at the Louvre Abu Dhabi and Sheikh Zayed Grand Mosque, and take in the opulence of Zaya Nurai Island and Etihad Towers.

Mamsha Al Khair

A granite monolith and limestone installations line the Abu Dhabi Corniche and make up the inspirational public memorial known as Mamsha Al Khair. To encourage volunteerism, raise awareness of the value of social responsibility, and inspire future generations to aspire to humanitarian values and cultivate a legacy of generosity, 76 quotes from inspirational, internationally renowned figures are inscribed on limestone slabs along the Corniche Walk.

Oasis Garden
The vegetables from the desert regions and the young palm palms that provide shade as they mature symbolize an oasis at the time this tier or layer was built. On small agricultural plots, sacred and therapeutic desert plants like henna, indigo, and aloe are farmed. Together with crops, these low-water-use plants make up the initial phase of oasis farming.
This oasis' second cultivation phase comprises fig, pomegranate, lemon, banana, and olive crops. The plants that flourished in the Al Ain oasis contributed to the flourishing of civilizations in the Mediterranean, Africa, and China.

Tall trees' foliage provides shade at the third planting level, reducing the sun's heat and enabling the growth of all other plants in the desert. Palm trees are a primary source of shade in hotter regions. Since the palm tree predominates in the Al Ain oasis, other vegetation has taken place in this famous garden.

Eco-Centre

The Eco-Centre is an excellent place to learn more about Abu Dhabi's history and is located inside the lush Al Ain Oasis. The 147,000 date palms and other fruit trees that cover the Al Ain Oasis' twisting walkways and old irrigation system make it a UNESCO World Heritage Site. The center provides guests with an educational experience emphasizing the location's history and legacy.

Etihad Arena

At Etihad Arena, there's always something happening, so check the schedule and order your tickets the next time you're in town. It is the biggest indoor multi-purpose stadium in the Middle East. It can accommodate up to 18,000 people for various events, including concerts by well-known singers, thrilling sporting events, and business gatherings.

Miniature Oasis

This recreation is a terrific method to comprehend precisely how the oasis functions in 4,000 years, with scale models of the actual old structures and the network of falaj (traditional ancient irrigation systems) carrying water to the plants. This reproduction is an excellent approach to comprehending the operation of the oasis and recognizing the forts and historic structures surrounding it.

Capital Gate

A glass structure on Khaleej Al Arabi Street competes directly with the Leaning Tower of Pisa. Built by Abu Dhabi National Exhibition Company, Capital Gate has been recognized as the world's steepest man-made tower by Guinness World Records. The renowned tower of Pisa is four times as tall as this contemporary structure, which is 160 metres (524 feet) high, 35 storeys tall, and leans 18 degrees to the west. Alternatively, stay inside the tower at the five-star Andaz Capital Gate hotel to take in the views.

Oasiscape

Throughout this tour of the Al Ain Oasis, you'll learn that the oasis is more than simply a palm grove—its whole desert ecology. This contemporary component, a recognizable symbol of Oasiscape, offers helpful information about the area.

Aldar HQ

It was the first circular structure to be constructed in Arabia, perched on a high peninsula with breathtaking views of the city and the ocean. The 23-story, 110-meter-tall building, has been hailed by the global construction company Emporis as one of the most dynamic corporate buildings worldwide for its creative design, aesthetic impact, and usefulness. The creative hemispheric building was created by MZ Architects and consists of two convex circular faces joined by a small section of concave glass. Meeting and office areas are arranged outside each level to disperse natural light throughout the building. According to LEED, the building is one of the most effective designs for its floor space, with an efficiency rating of 82%.

Etihad Towers

This five-tower complex makes a bold architectural statement on the Abu Dhabi Corniche with its breathtaking panoramic views of the city and Arabian Gulf. A five-star hotel of 280 metres in height, Conrad at Etihad Towers consists of three residential towers, one business tower, and a residential tower. The Observation Deck at 300 in Tower 2 is on the 74th level and offers stunning views of the city. The Avenue at Etihad Towers has some of the most opulent and exclusive boutique store collections available anywhere in the world and exceptional shopping lounges for VIP customers.

National Attractions

Abu Dhabi's culture is anchored in the region's Islamic traditions and central message of peace. A welcoming capital with a charming fusion of new and old has been created by combining international influences with a commitment to local heritage.

Beautiful Mosques For Peace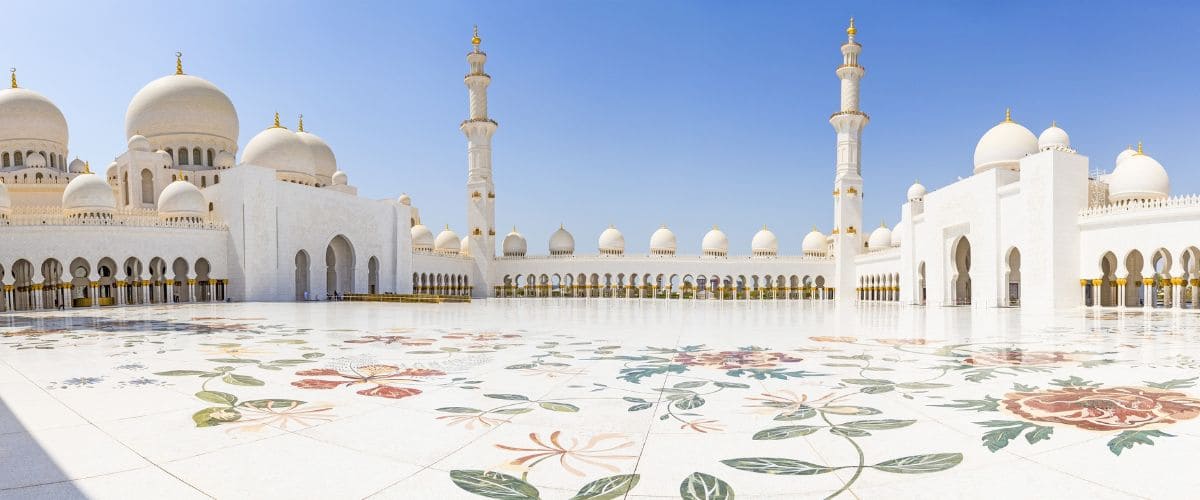 Bow and pray in the beautiful mosques in Abu Dhabi. These mosques are beautifully crafted for people worldwide. Visit these Abu Dhabi mosques to witness glory and art and pray peacefully. Look out at the most marvelous mosques this place has.

Sheik Zayed Grand Mosque

In Abu Dhabi, there are several mosques, and some of these magnificent houses of worship are also popular tourist destinations. The stunning Sheikh Zayed Grand Mosque has a long, illustrious history that dates back to antiquity. The impressive 12-hectare mosque, built in 1996, has prayer rooms, minarets, and marble gardens that are definitely worth viewing.

Sheikh Hamdan Bin Mohammed Al Nahyan Mosque

Sheikh Hamdan Bin Mosque This majestic Mohammed al Nahyan is enthralling by incomparable beauty with its expansive and ornate prayer halls, enormous minarets facing Mecca, and shops selling souvenirs, sculptures, and immaculate paintings within the mosque. This gleaming beauty, inaugurated in 2011, features a sizable marble courtyard and a gorgeous design that is an exquisite piece of art. Attend the intriguing evening prayer at this mosque.

Al Aziz Mosque

Visit this mosque and take in its lavish white courtyards, enormous prayer walls, and lavish interior. Seeing the walls illuminated at night with fantastic artwork and calligraphy of the Quran is beautiful. The mosque's elegant, modern appearance makes it a popular prayer site.

Fatima Belhoul Al Suwaidi Mosque

One of the cleanest and most revered mosques in Abu Dhabi, this charming mosque is a must-see when traveling across Arabian countries. The Glorious Mosque gives guided tours of the place of worship and educates visitors on the significance of Islamic culture and fascinating details about its fascinating past. You may take in the whimsical beauty of the prayer rooms and courses and participate in a calming evening prayer at this gorgeous mosque.

Al Kareem Mosque

Al Kareen Mosque, one of Abu Dhabi's most beautiful mosques, has a long and benevolent history highlighting the Prophet Muhammad's beneficial actions in forming Islamic civilization. The prayer rooms of this magnificent mosque have lovely architecture and are wholly lit. You'll be surprised by other fascinating finds, such as chandeliers and a grand courtyard dividing men and women. Explore the chambers with a tour guide while learning about the theological importance of the calligraphic writings on the walls.

Mary Mother Of Jesus Mosque

One of the best mosques in Abu Dhabi, the mosque boasts eye-catching minarets and intriguing courtyards and can hold almost 30,000 people at once. This charming mosque is the first to depict the holy tie between the two religions and their devotional value. It is situated amidst the bustle of Abu Dhabi's major metropolis. their faith in Islamic society.

Grand Bur Dubai Masjid

Over time, the old building has developed into the charming edifice it is today. This mosque's stunning design has 24-carat gold fittings, exhibits enclosed in blue jigsaw puzzles, enormous sub-towers, and more. This antiseptic mosque was constructed in 1900 and is wholly devoted to the Quran's instructions on promoting the significance of the Islamic faith.

Mohamed Bin Masood Masjid

Discover the exciting aspects of the Islamic faith by taking a guided tour of the mosque, taking photos, and interacting with locals. Remember to get mementos from the stores located outside the mosque. This mosque has all the necessary features to draw visitors worldwide.

Mosque of Sheikha Maryam Bint Sultan

In the evening, when the magnificent palace is illuminated with yellow and white lights and offers a unique perspective, take in the clean surroundings of the mosque. By connecting with the locals at this intriguing worship site, one may appreciate the significance of Islamic culture. Read the calligraphy on the walls of the grand prayer hall voraciously and participate in the nighttime vigil to refresh the spirit.

Ousha Al Mazroui Mosque

This regal attraction will lead you past enormous minarets with distinctive architecture, many prayer halls, and tranquil gardens. At this attraction, uncover Abu Dhabi's true essence and bring home unforgettable memories. The exquisite Islamic religion and the innately Emirati way of life can be adequately discussed in this beautiful mosque, one of Abu Dhabi's most popular places of worship.

Conclusion:

What about visiting Abu Dhabi at this time doesn't appeal to you? As tourists continue to make food the main focus of their visits, Abu Dhabi has a lot to offer: regional specialities and street food are among its many options. From comfort to acclaimed dining occasions. All you need to do is visit and consult with knowledgeable consultants like us if you want to explore the uncharted. We provide you with our recommendation for the best course of action. Ask the questions you want and experience hassle-free international travel to Abu Dhabi, the lavishing yet budget-friendly vacation destination.

Recent blogs
Share causes
Contact
Take a NEXT step towards your NEXT HOLIDAY with our easy-to-understand portal at an affordable price. Got any queries? We are here to solve everything for your adventure.
Location:
1210-1211, The Regal Tower, Business Bay Dubai, U.A.E.
Email: