Planning Tool Kit
Plan your travel most appropriately. Find out how you can make your travel time memorable.
Visit during weekdays or non-holiday periods to avoid crowds and maximize your enjoyment.
Enjoy captivating live performances, cultural experiences, and explore Italian-inspired architecture.
Experience high-speed roller coasters, immersive attractions, Italian cuisine, and customizable VIP experiences for an unforgettable adventure.
Discovering a new dimension of speed and Luxury- Ferrari World Abu Dhabi Rides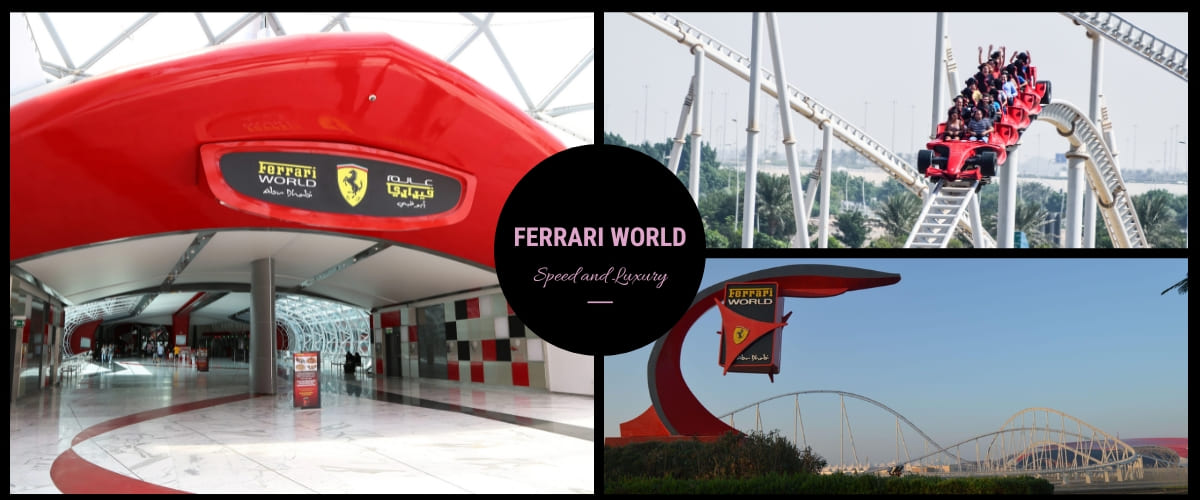 Venture into a world where speed, luxury, and Italian passion come together to create an unparalleled experience. Ferrari World Abu Dhabi, the first and only Ferrari-branded theme park, is a one-of-a-kind destination that takes you on a journey through the heart of the iconic prancing horse. Located on the stunning Yas Island, this massive indoor park offers an enticing blend of thrilling rides, immersive experiences, and a captivating dive into the Ferrari legacy. This blog will explore the lesser-known aspects of Ferrari World Abu Dhabi that set it apart from other theme parks, making it an essential stop for thrill-seekers, automotive aficionados, and casual visitors alike.
Ferrari World Rides: Unconventional attractions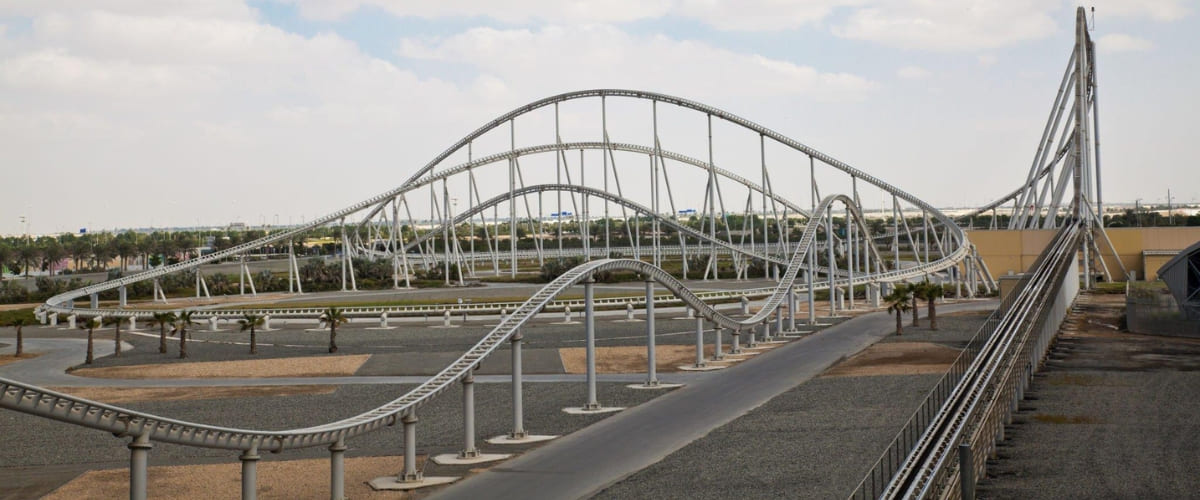 While Ferrari World Abu Dhabi is known for its high-speed roller coasters, it also offers a variety of unconventional attractions that transport you into the world of Ferrari. These hidden gems provide a fresh perspective on the brand's rich history and the innovation that fuels its continued success.
1. The GT Experience: A virtual road trip
The GT Experience is a cutting-edge virtual reality attraction that puts you behind the wheel of a Ferrari sports car. Embark on a breathtaking road trip through stunning landscapes and iconic cityscapes, all while enjoying the unparalleled performance of a Ferrari. This immersive experience showcases the brand's commitment to innovation and allows you to explore the world through the eyes of a Ferrari driver.
2. The Ferrari Knowledge Game Show: Test your expertise
Think you know everything about Ferrari? Put your knowledge to the test at the Ferrari Knowledge Game Show. This interactive trivia game pits you against fellow park visitors in a battle of wits, as you answer questions about the brand's history, technology, and achievements. With challenging questions and a dynamic host, this attraction is a fun and educational way to deepen your understanding of Ferrari.
3. Made in Maranello: An insider's look at the factory
Made in Maranello is a captivating multimedia presentation that takes you on a virtual tour of the Ferrari factory in Italy. Witness the precision and craftsmanship that goes into creating each luxury sports car, and gain exclusive insights into the cutting-edge technology used at the factory. This attraction offers a rare glimpse into the heart of Ferrari and the dedication that drives its success.
4. The Speed of Magic: A thrilling 4D adventure
Join the park's mascot, Nello, on an epic 4D journey in The Speed of Magic. This immersive attraction combines state-of-the-art visual effects, moving seats, and special effects to create an exhilarating adventure that transports you through a fantastical world. As you race to retrieve a stolen Ferrari, you'll navigate through challenging environments and encounter mysterious creatures, showcasing the brand's spirit of adventure and innovation.
Customizing your Ferrari World experience: Tailor-made adventures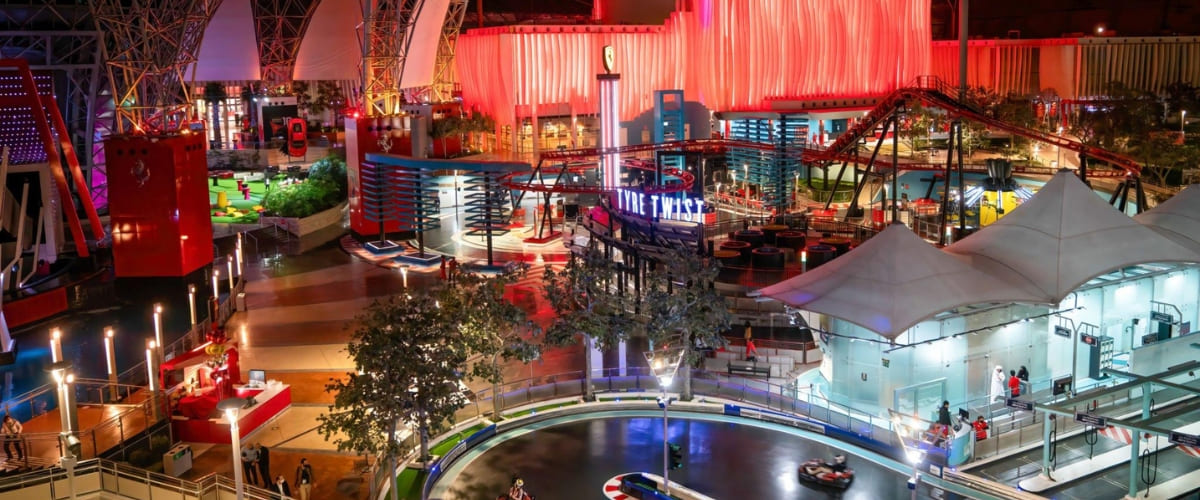 One of the unique aspects of Ferrari World Abu Dhabi is the ability to customize your visit to suit your preferences and interests. From private tours to exclusive driving experiences, there's no shortage of options to create a tailor-made adventure.
1. VIP Experiences: A personalized touch
For visitors seeking an extra touch of luxury, Ferrari World Abu Dhabi offers a range of VIP Experiences. These exclusive packages provide benefits such as priority access to attractions, private tours, and personalized attention from dedicated staff members. With a VIP Experience, you can enjoy the park in style and create lasting memories.
2. Exclusive driving experiences: Hone your skills
Fulfill your racing dreams by taking part in one of the park's exclusive driving experiences. With options such as the Pilota Ferrari, you can learn advanced driving techniques from professional instructors and test your limits behind the wheel of a real Ferrari. These experiences offer an unparalleled opportunity to enhance your driving skills and immerse yourself in the exhilarating world of motorsports.
3. Customizable event packages: Celebrate in style
Ferrari World Abu Dhabi is the perfect venue for hosting special events and celebrations, such as birthdays, corporate gatherings, or family reunions. With customizable event packages and dedicated event spaces, you can create an unforgettable experience tailored to your needs and preferences.
4. Curated itineraries: Your ideal day at the park
To make the most of your visit to Ferrari World Abu Dhabi, consider crafting a curated itinerary that prioritizes your favorite attractions and experiences. By planning your day in advance, you can ensure a smooth and enjoyable visit that caters to your specific interests.
Exploring the essence of Italy at Ferrari World Abu Dhabi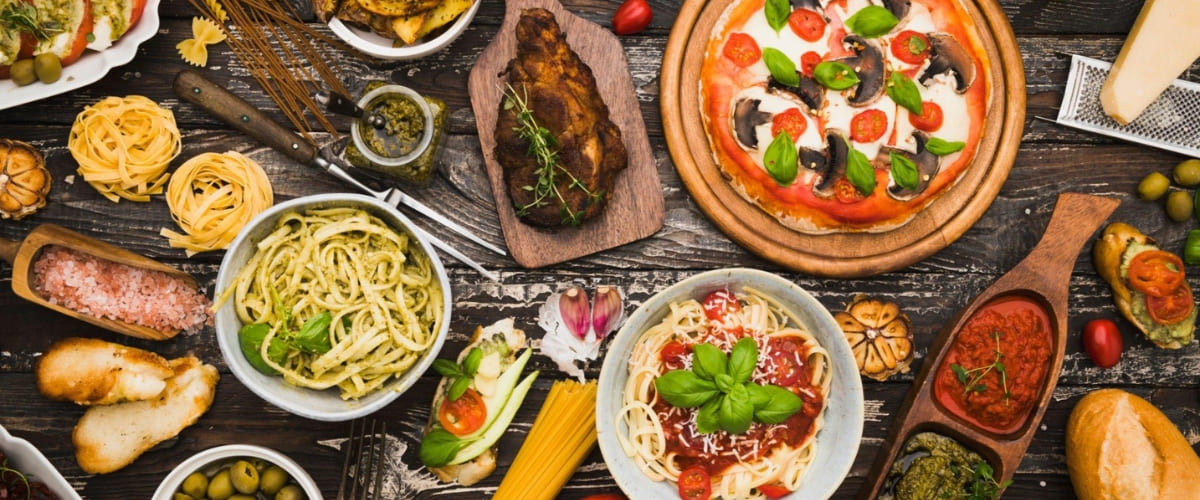 Ferrari World Abu Dhabi not only celebrates the brand's automotive achievements but also embraces the essence of Italy, the country that has inspired and nurtured Ferrari's success.
Indulge your taste buds with the delectable Italian cuisine offered at Ferrari World Abu Dhabi. With a range of dining options, including gourmet restaurants and casual cafes, you can savor authentic Italian dishes, such as pasta, pizza, and gelato. These culinary delights provide a taste of Italy in the heart of the park, adding another layer to your Ferrari World experience.
2. The Italian art of design: Admire the masterpieces
Ferrari is renowned for its sleek, elegant designs, and the park is no exception. As you explore Ferrari World Abu Dhabi, take the time to admire the architectural masterpieces and design elements inspired by Italy. From the grand entrance to the meticulously crafted attractions, the park showcases the artistry and creativity that define Italian design.
3. Italian cultural experiences: Embrace the tradition
Ferrari World Abu Dhabi offers a variety of cultural experiences that immerse you in the rich traditions of Italy. From live performances inspired by Italian folklore to interactive workshops on Italian craftsmanship, these attractions allow you to dive deeper into the heritage and customs that have shaped Ferrari's identity.
Yas Island: A world of entertainment beyond Ferrari World Abu Dhabi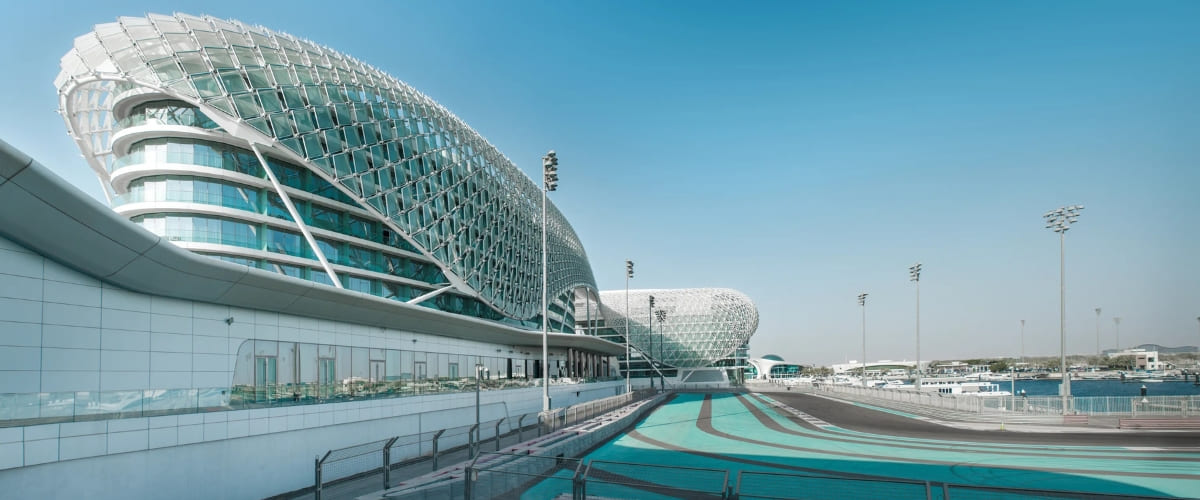 Ferrari World Abu Dhabi is just one part of the larger Yas Island, a premier entertainment destination that offers a wealth of attractions and experiences for visitors of all ages.
1. Yas Waterworld: A refreshing escape
Beat the heat and enjoy a day of aquatic fun at Yas Waterworld, located just a short distance from Ferrari World Abu Dhabi. This award-winning water park features more than 40 exhilarating rides, slides, and attractions, making it the perfect complement to your Ferrari World visit.
2. Warner Bros. World Abu Dhabi: Unleash your inner superhero
Step into the world of your favorite superheroes and cartoon characters at Warner Bros. World Abu Dhabi, another top attraction on Yas Island. This immersive indoor theme park offers thrilling rides, engaging experiences, and live entertainment based on iconic franchises, such as DC Comics and Looney Tunes.
3. Yas Marina Circuit: Feel the need for speed
For motorsports enthusiasts, the Yas Marina Circuit is a must-visit destination. This world-class racing venue hosts prestigious events, such as the Formula 1 Etihad Airways Abu Dhabi Grand Prix, and offers a range of driving experiences for visitors to enjoy.
4. Yas Mall: Shop 'til you drop
Round out your Yas Island experience with a visit to Yas Mall, a premier shopping destination that offers a diverse range of retail, dining, and entertainment options. From luxury boutiques to family-friendly attractions, there's something for everyone at this sprawling mall.
In conclusion, Ferrari World Abu Dhabi is more than just a theme park for car enthusiasts and thrill-seekers; it is a comprehensive and immersive experience that captures the essence of Ferrari and Italy. With its diverse range of attractions, customizable experiences, and emphasis on Italian culture, Ferrari World Abu Dhabi offers something for everyone, making it a must-visit destination for all.
Whether you're exploring the lesser-known attractions, indulging in Italian cuisine, or venturing beyond the park to discover Yas Island's wealth of entertainment options, Ferrari World Abu Dhabi promises an unforgettable experience. The unique blend of speed, luxury, and Italian passion will leave you with lasting memories and a newfound appreciation for the iconic prancing horse. So buckle up and embark on the ultimate Ferrari adventure at Ferrari World Abu Dhabi.
Recent blogs
Share causes
Contact
Take a NEXT step towards your NEXT HOLIDAY with our easy-to-understand portal at an affordable price. Got any queries? We are here to solve everything for your adventure.
Location:
1210-1211, The Regal Tower, Business Bay Dubai, U.A.E.
Email: