Planning Tool Kit
Plan your travel most appropriately. Find out how you can make your travel time memorable.
For Switzerland, mid-June to August for warm weather and December to March for skiing. For Paris, Spring (April to June) or Fall (September to November) for moderate weather.
Stroll along the Seine River or Champs-Élysées in Paris. In Switzerland, explore local parks and picturesque towns like Gruyères.
Skiing in the Swiss Alps, cruising on the Seine, the Louvre Museum in Paris, and a fondue feast in Gruyères.
Since your childhood, we know everybody has a hidden dream to visit this most romantic place ever! Not only a romantic but also an adventurous destination you are dreaming of.
Visiting here will surely be a dream come true experience for almost everyone. But before moving to make your fantasy into reality, you just need to know everything about the place. So, let's get started!
Paris and Switzerland are two of the most popular tourist destinations in the world and for good reason. They offer a wealth of history, culture, and natural beauty. When you look at this capital of France, you will be awestruck by its iconic landmarks such as the Eiffel Tower, the Louvre Museum, and the Notre Dame Cathedral. And you can also take day trip to Switzerland from Paris, who doesn't know about this landlocked country in Central Europe which is known for its stunning mountains, lakes, and villages.
WOW! We can't resist appreciating the beauty of Paris and Switzerland, and so you are. This blog will cover all the places which you should never miss if you are dwelling in these beautiful places.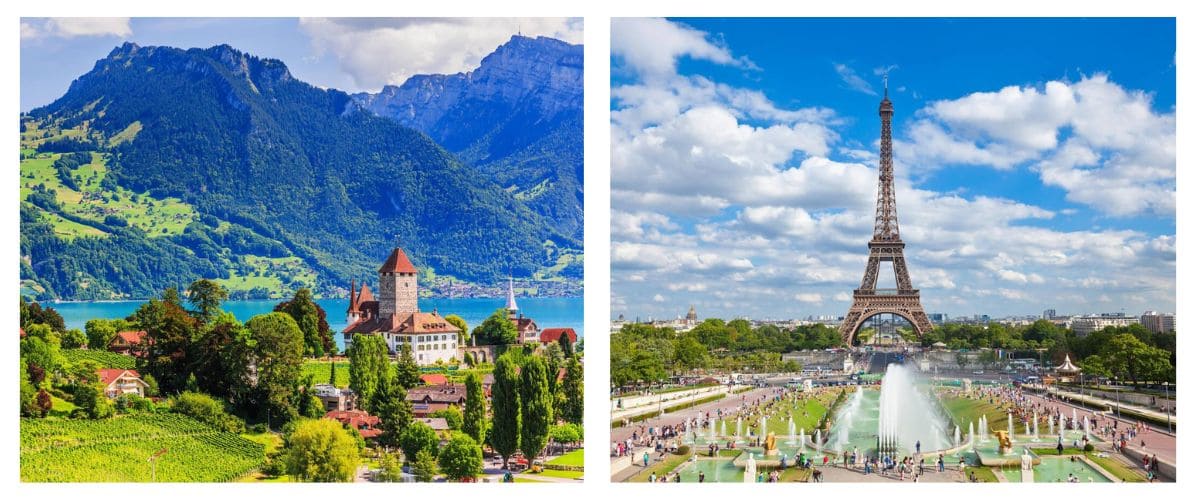 The Swiss Alps
Moving forward with the first destination of our journey, the Swiss Alps. As unique as its name, a mountain range that stretches through Switzerland, Italy, France, Germany, and Austria. The Alps are home to some of the most beautiful scenery in the world, and they offer a variety of outdoor activities, such as skiing, snowboarding, hiking, and mountaineering.

You must not miss Grindelwald, a village that's located in the Swiss Alps. The village is a popular destination for skiing and snowboarding in the winter and hiking and mountaineering in the summer. And if you're looking for some stunning views, you can take a cable car to the top of First, which offers panoramic views of the surrounding area.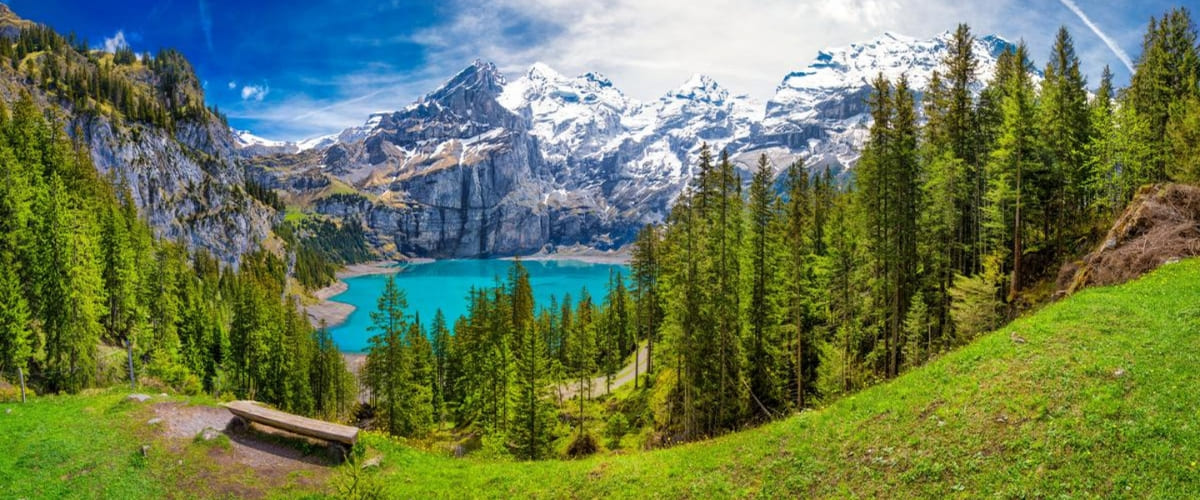 Welcome to the Swiss Alps, folks, where dune-bashing turns into thrilling ski runs down the majestic Matterhorn. Who needs a desert when you can have a mountain? So, how about trading those sandy boots for a slick pair of skis? With a Switzerland tour package from Dubai, you can swap those dunes for slopes faster than you can say "fondue."
So, let's kick the sand bucket and pick up a snowball. It's time to switch up the desert tracks for frosty mountain trails. Talk about a chilly swap!
From Jumeirah to the Seine: Iconic Parisian River Cruise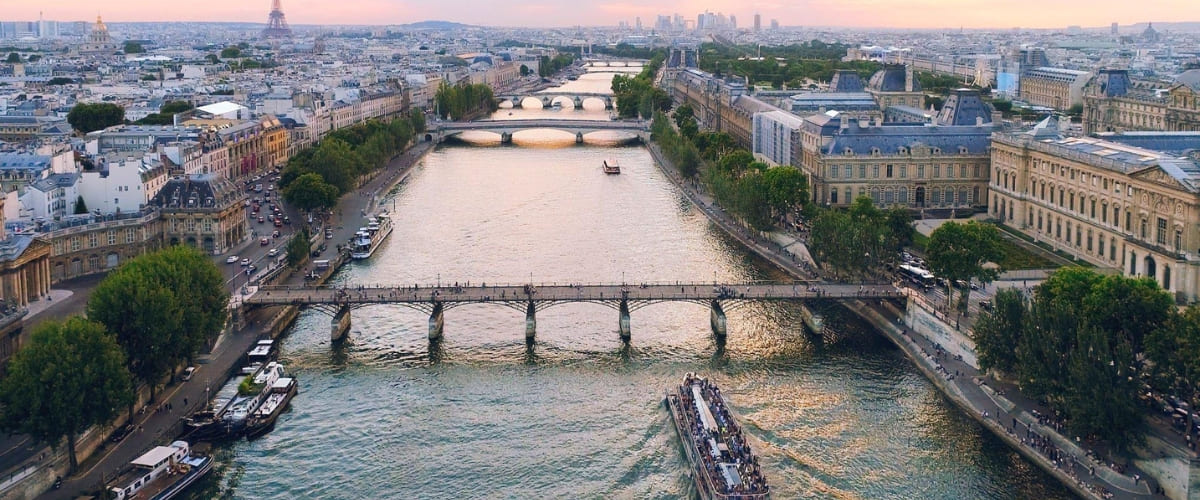 Another destination is the Parisian river cruise, this can be a great start for your Paris trip as this is home to the city's most famous landmarks, such as the Eiffel Tower, the Louvre Museum, and the Notre Dame Cathedral. Apart from enjoying the pleasant views of bridges in the city, you will be amazed by the beauty of the Seine River.

Now this is not the end, there are many places that will leave you awestruck. To make it easier for you to forget about everything and just admire the beauty of nature, you should choose a river cruise. There are many companies that offer different river cruise options for your budget and interests.

Going Underground: The Catacombs of Paris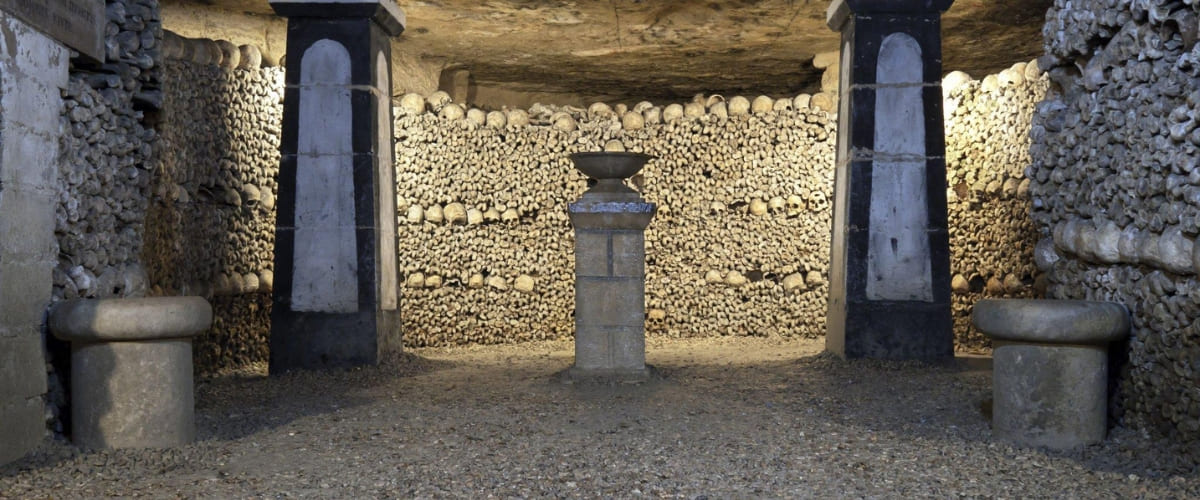 Let's move towards our next destination, the Catacombs of Paris. What if you get to know you are standing on the human skeletons? Terrific right? If you are fond of horror adventures then here are a series of underground tunnels that were once used as a burial ground. These tunnels are dark and damp, you may also experience smell of bones in the air.
You can take a guided tour to learn about their history, and they are now a popular tourist destination. The Catacombs are located in the 14th arrondissement of Paris, and they are open to the public from 10:00 AM to 5:30 PM.
Gold to Watches: The Patek Philippe Museum, Geneva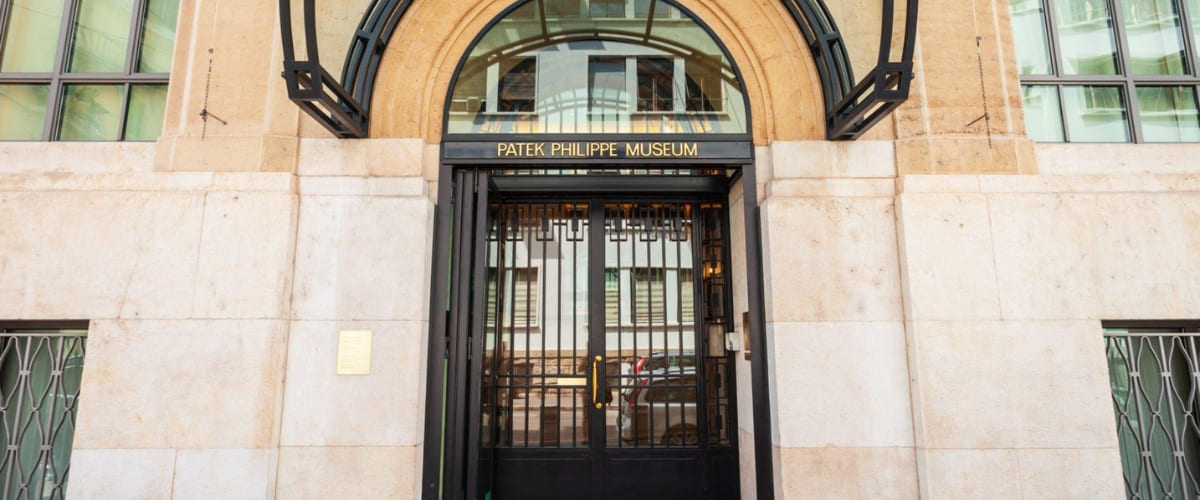 Our next destination is perfect place for watch lovers. Watch lovers? Sounds weird! But yes, the Patek Philippe Museum is a museum dedicated to the history of watchmaking. It houses a collection of over 1000 watches. This collection includes some of the most rare and valuable watches in the world such as the Henry Graves Supercomplication, which is considered to be the most complicated watch ever made.
If you are interested in learning more about the history of watchmaking and eager to The museum is located in Geneva, Switzerland, and it is open to the public from 10:00 AM to 6:00 PM.

Love Locking in Paris: Pont des Arts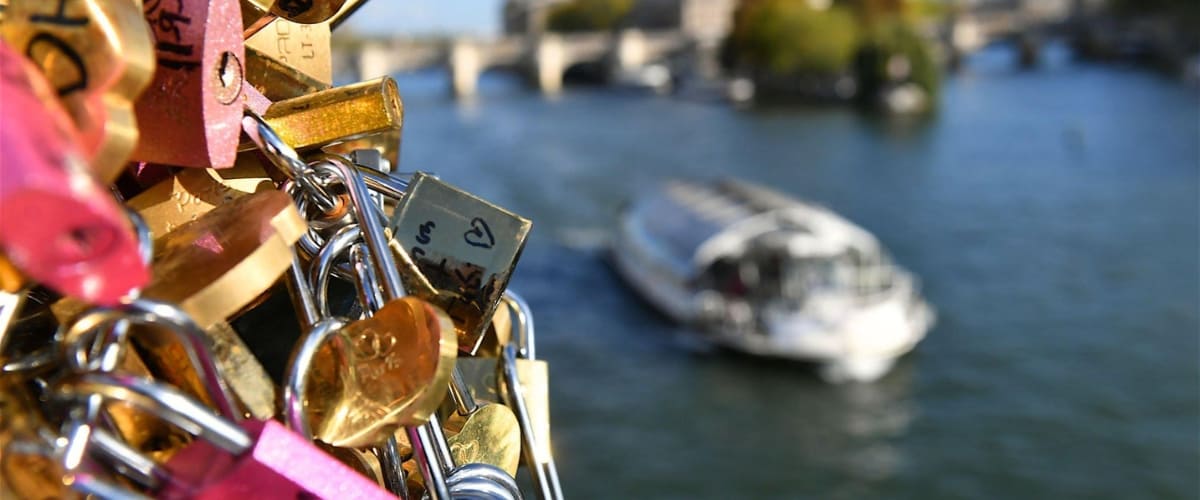 Look, the Love Lakes in Dubai are fantastic. Beautiful, serene, heart-shaped. It's like stepping into a giant Valentine's Day card. But have you heard of the Pont des Arts in Paris? It's the love child of Romeo and Juliet and a locksmith convention.
There, right over the Seine, people attach padlocks to the railings. It's like locking your love in the heart of Paris, which is so French that it makes baguettes look like hot dogs. Suddenly, those heart-shaped lakes feel like you're under-committing, right?
And just a heads up, bring your own lock. Paris isn't a vending machine; it's an experience, and if your key doesn't work, well, let's just say Parisian locksmiths have a great sense of humour. Now, let's get back to locking in those perfect holiday packages.
The French' Desert': The Louvre Museum, Paris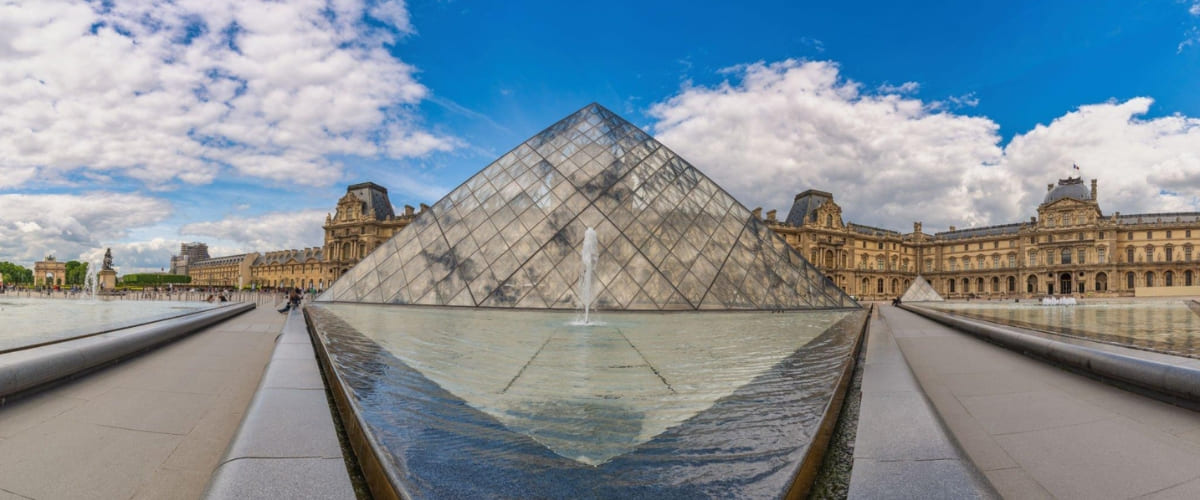 Are you an artist or art lover or not, nothing matters. As this place will change your mind on your first visit. The Louvre Museum is one of the largest and most famous museums in the world. It houses a collection of over 350,000 works of art, including the Mona Lisa, the Venus de Milo, and the Winged Victory of Samothrace.

If you are packing up and excited enough to visit this museum full of art then hold on! The museum is located in the 1st arrondissement of Paris, and it is open to the public from 9:00 AM to 6:00 PM.

The Swiss' Sand-dunes': The Aletsch Glacier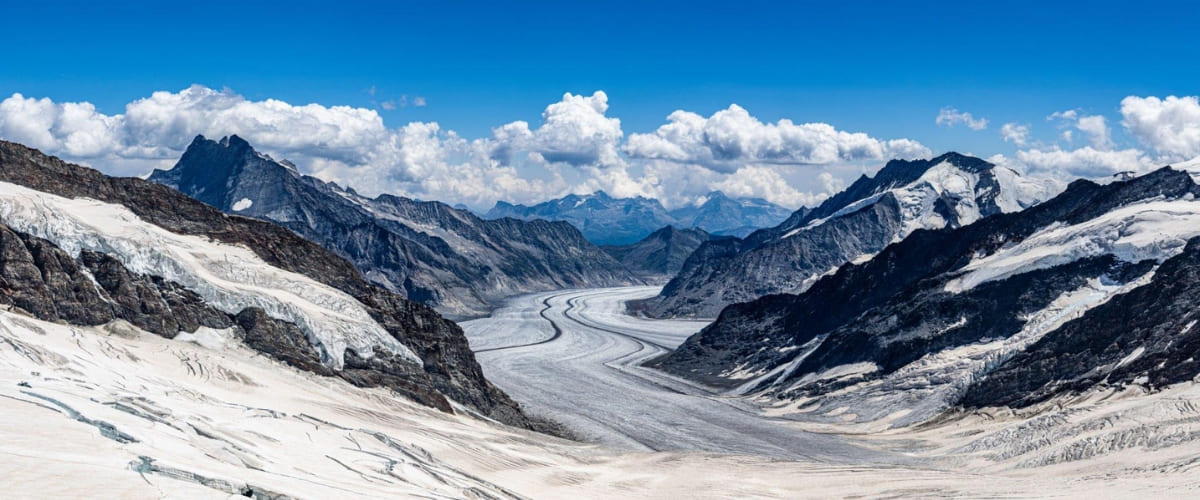 Oh come on! Who doesn't love to hiking, skiing and other related activities. So, we have curated the same for you. The Aletsch Glacier is the largest glacier in the Alps. It is located in the Swiss canton of Valais, and it is one of the most popular tourist destinations in Switzerland for hiking, skiing, and other outdoor activities. The glacier can be reached by car or by train.

But wait, don't get too excited. If you are planning to visit the Aletsch Glacier, it is important to be aware of the risks involved. The glacier is constantly moving, and there is always the risk of avalanches. It is important to stay on the marked trails and to be aware of your surroundings.

The Champs-Élysées: Shopping Extravaganza, Paris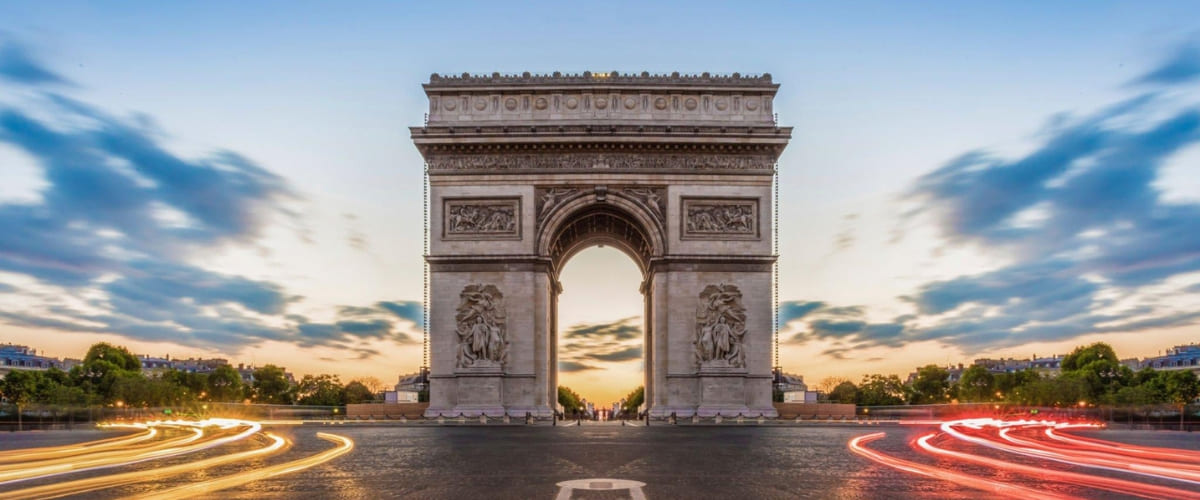 Going for a
trip to Switzerland and Paris
and not doing shopping? You don't know what you are losing. Paris is a shopper's paradise, and there are many different places to shop for clothes, souvenirs, and other items. Some of the most popular shopping areas in Paris include the Champs-Élysées, the Marais, and the Latin Quarter.
If you are going to Paris then don't forget to get a extra bag for your favorite stuff. Happy Shopping:)
The Cheese Fondue: Gruyères, Switzerland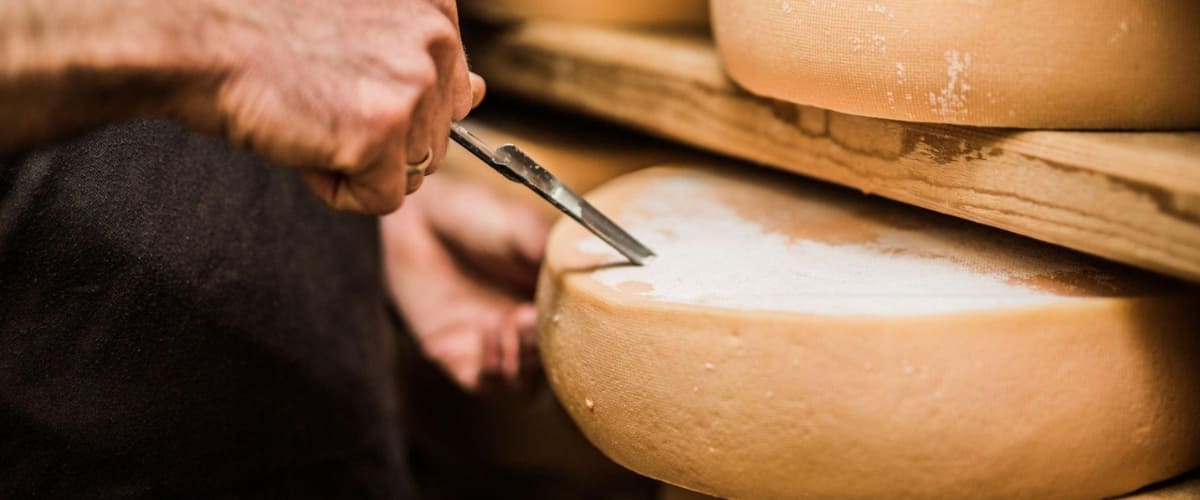 Is there a cheese lover? Well, we are! Here we are talking about a medieval village located in the Swiss canton of Fribourg. It is known for its cheese, its castle, and its views of the surrounding mountains. You will get to explore the cheese museum which tells the story of Gruyère cheese, from its production to its consumption. You can also sample different types of Gruyère cheese at the museum's cafe.

Gruyères is a popular tourist destination, and it is also a good place to base yourself if you are planning to hike or ski in the Alps. So, you should definitely keep this in your Paris and Switzerland trip checklist. The village is located about 2 hours from Geneva and 1 hour from Bern. The best time to visit Gruyères is during the spring or fall, when the weather is mild.

The Arab Institute: A Touch of the Middle East in Paris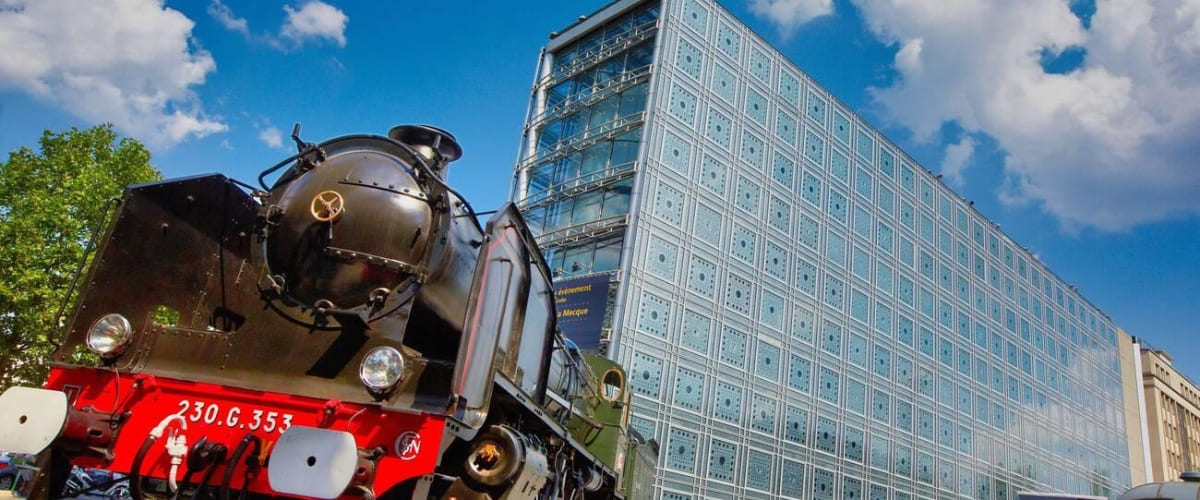 If you've ever thought, "Hey, wouldn't it be hilarious if Paris had a dash of Arab in it?" Well, buckle up because it's about to get real. Nestled in the heart of Paris, the Arab Institute is like finding a hidden treasure in an unexpected place. It's like opening your lunchbox expecting a sandwich; boom, it's biryani.

Located on the left bank of Seine River, it was designed by Jean Nouvel. This building is inspired by traditional Arab architecture. It has a great collection of artifacts from the Arab world which includes paintings, sculptures, and textiles, which makes it a must visit place.


Summing Up

You must know that this is not the end. But if you are planning to take your next flight to Paris and switzerland then we advice you to get a Holiday package from a travel agency. They will provide you whole itinerary for your long or short weekend trip.

You should take off to Paris first and then you should go for a day trip to switzerland from paris. Next holidays is having multiple packages for Paris and Switzerland. It is up to you to choose according to your preferences and budget. Check out now!



Recent blogs
Share causes
Contact
Take a NEXT step towards your NEXT HOLIDAY with our easy-to-understand portal at an affordable price. Got any queries? We are here to solve everything for your adventure.
Location:
1210-1211, The Regal Tower, Business Bay Dubai, U.A.E.
Email: