Planning Tool Kit
Plan your travel most appropriately. Find out how you can make your travel time memorable.
Seoul is a great city to visit year-round, but the best time to go is during the spring (April-May) or fall (September-October) when the weather is mild.
There are many free things to do in Seoul, such as visiting Gyeongbokgung Palace, walking through Bukchon Hanok Village, and exploring Insadong.
Seoul is a city with a rich history and culture, so you can experience everything from traditional Korean food to K-Pop concerts. You can also visit modern landmarks like N Seoul Tower and Lotte World.
So, travellers, we know you are a busy executive and you don't have any time to plan your trip. No problem, we are here for you. Seoul, which is officially known as Seoul Special Metropolitan City, is the capital of the Republic of Korea. This vibrant and captivating place has five UNESCO World Heritage sites, viz, Changdeok Palace, Hwaseong Fortress, Jongmyo Shrine, Namhansanseong and the Royal Tombs of the Joseon Dynasty.

The city is the home to rich culture and history, including modern landmarks like N Seoul Tower, the gold-clad 63 building, the neo-futuristic Dongdaemun Design Plaza, Lotte World, the world's largest indoor theme park, Moonlight Rainbow Fountain, the world's longest bridge fountain and the Sevit Floating Islands.

With the best Seoul holiday package, you can experience the popular ways to travel the city. These packages usually include round-trip airfare, hotel accommodation, and transportation. They sometimes also include tickets to popular destinations like Gyeongbokgung Palace and N Seoul Tower.

10 Wonderful Places in Seoul to Include in Your Seoul Itinerary

1. Gyeongbokgung Palace

Let's start with your arrival. We know your excitement is too high, and you won't be able to sleep. The morning is here, and when you discover something interesting in the morning, you will be enchanted all day. You can discover some of the most iconic historical landmarks. Visiting Gyeongbokgung Palace for the majestic experience of Korea's past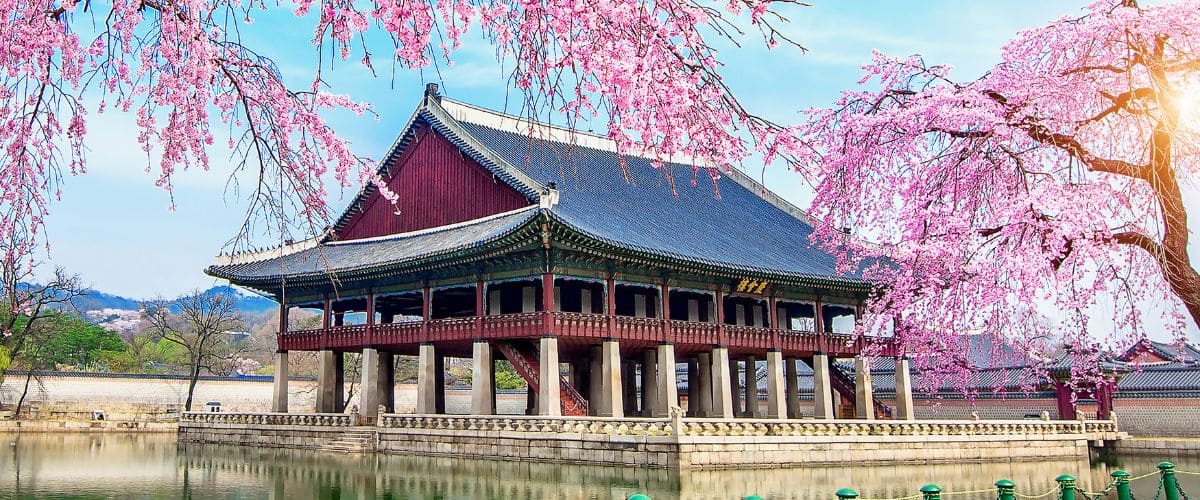 Gyeongbokgung Palace is the main royal palace of the Joseon dynasty, and for more than five hundred years, it was a majestic and luxurious abode for the emperors. There are a number of things to do at Gyeongbokgung Palace. You can wander around the palace grounds, visit the different buildings, and learn about Korean history and culture. You can also take a traditional Korean royal costume rental and take photos in the palace. There are also a number of performances that take place at the palace, such as traditional Korean music and dance performances. You can include this place in your package holidays to Seoul if you choose to do so.

2. Bukchon Hanok Village

Explore the Bukchon Hanok Village, which means "northern village houses", and enjoy the traditional Korean architecture. The village will display the real beauty, and you will find the actual neighbourhood with people's houses, although many of the Hanoks have been converted into restaurants, tea houses, and guest houses for the actual Korean Lifestyle as it is surrounded by the Gyeongbokgung Palace and Jongmyo Shrine.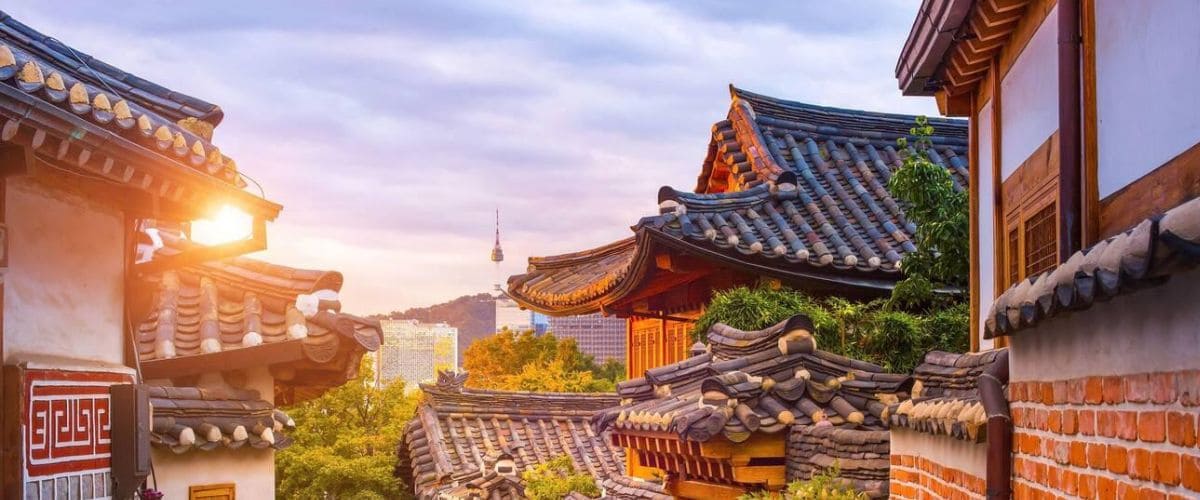 This traditional Korean village is a great place to wander around and take in the sights and sounds of Seoul. When you book the Seoul tour packages, you are able to include this place in your itinerary.

3. Insadong

Insadong is a great place to wander around and explore. There are so many different things to see and do in Insadong, you could easily spend a whole day there. It is also home to a number of art galleries, where you can see works by both local and international artists.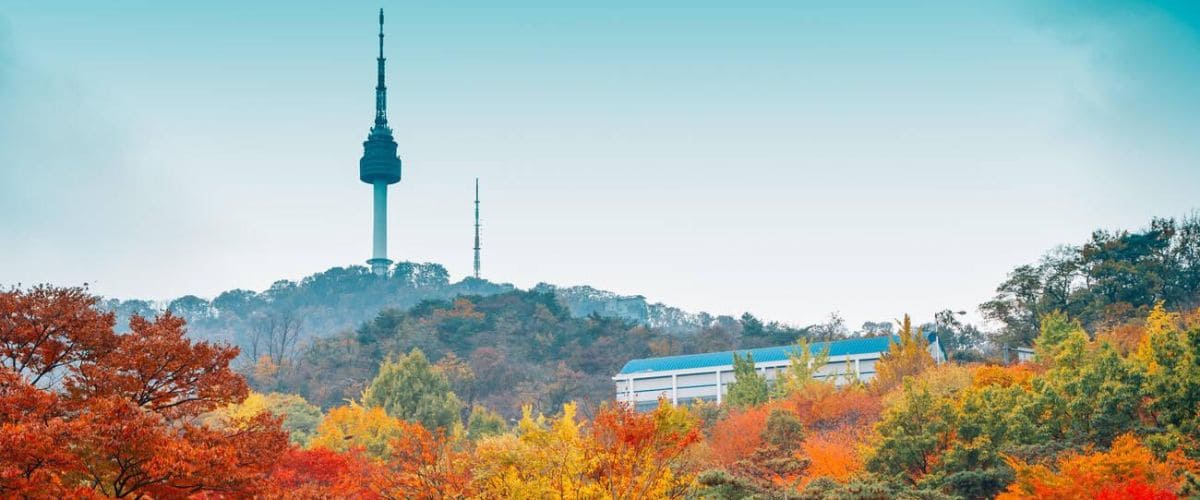 Insadong is a bustling shopping district in Seoul that's home to all sorts of stores, from traditional Korean souvenir shops to trendy clothing boutiques. Be sure to bargain when you're shopping in Insadong. It's customary to haggle over prices, and you can often get a good deal. You'll also find a number of great restaurants in Insadong, so be sure to stop for a bite to eat. Insadong Park is a great place to relax and take a break from shopping. The park is home to a number of beautiful flowers and trees, and it's a great place to people-watch.

It's important to keep in mind that your Seoul holiday package won't include shopping, but you'll have ample time to explore it alone.

4. Myeongdong

This is another popular shopping district, but it's known for its high-end stores and fashion brands. Myeongdong is a great place to find clothes from all sorts of different brands, including Korean brands, international brands, and even some designer brands. There are a number of Korean cosmetics brands that are popular in Myeongdong, such as Laneige, Sulwhasoo, and Missha.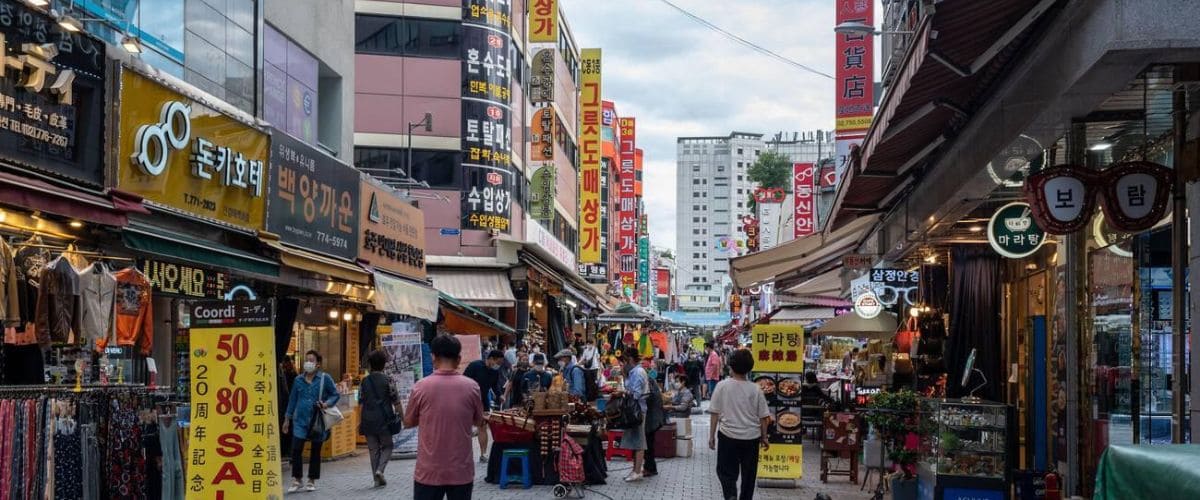 You will also experience great restaurants in Myeongdong, so you can take a break from shopping and refuel. Coffee, tea, and snacks are also available in Myeongdong's cafes. If you're looking to do some serious shopping, Myeongdong is the place to go.

5. Namsan tower

Namsan Tower offers stunning views of Seoul, and it's a great place to go for a sunset or sunrise. You can also visit the Namsan Tower observatory, which has exhibits on Korean history and culture. South Korea's Namsan Tower is an observation tower on Namsan Mountain. The 236.7 m (777 ft) tower marks the second-highest point in Seoul and is considered a local landmark.

The views from Namsan Tower are simply amazing. You can see all of Seoul, from the Han River to the Olympic Stadium. The observatory is located on the 4th and 5th floors of the tower. It has exhibits on Korean history and culture, as well as a number of telescopes that you can use to see the city. You can also take a cable car up to Namsan Tower. You can get a different perspective on the city by taking a cable car ride.

6. Hongdae

Hongdae is a lively neighbourhood in Seoul that's known for its nightlife. There are a number of bars, clubs, and restaurants in Hongdae, so you're sure to find something to your taste. A great place to find indie music and street fashion.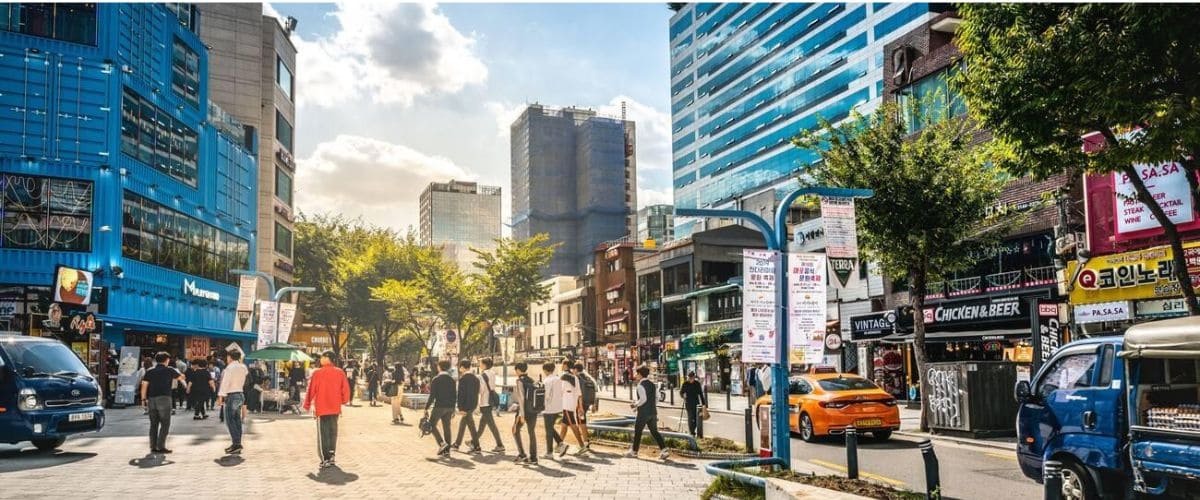 If you are a clubbing person, then nothing can be better than this place. From K-pop to techno, Hongdae has many clubs playing all kinds of music. Live music performances are held in a number of small venues in Hongdae, from indie bands to solo performers. The best time to visit Hongdae is during the weekend when the nightlife is in full swing. Many package holiday to Seoul has this place, but many of them don't. Do not hesitate to get your eyes on it once and enjoy it to the fullest.

7. Seoul Tower

Oh! How can we forget about this? Seoul Tower, again a communications and observation tower located in the Jamsil district of Seoul, South Korea. The 600-meter (1,970 ft) tower marks the third highest point in Seoul and is a popular tourist destination. From Seoul Tower, you can enjoy breathtaking views. You can see all of Seoul, from the Han River to the Olympic Stadium.

If you're planning to take the cable car, be sure to arrive early. The lines can get long, especially during the weekends. The tower is open from 10:00 am to 12:00 am, but the last admission is at 11:30 pm. But you can also buy a combined ticket for Namsan Tower and the Seoul Tower through soul holiday packages.

If you are looking for the best places for food, then we have curated the best places for you.

8. Gung Restaurant

Gung Restaurant is a traditional Korean restaurant located in the heart of Seoul. The restaurant has been serving authentic Korean cuisine for over 30 years, and it's a popular spot for both tourists and locals alike.

A wide variety of traditional Korean dishes can be found on the menu at Gung Restaurant, including bibimbap, bulgogi, japchae, and kimchi. The portions are generous, and the food is always cooked to perfection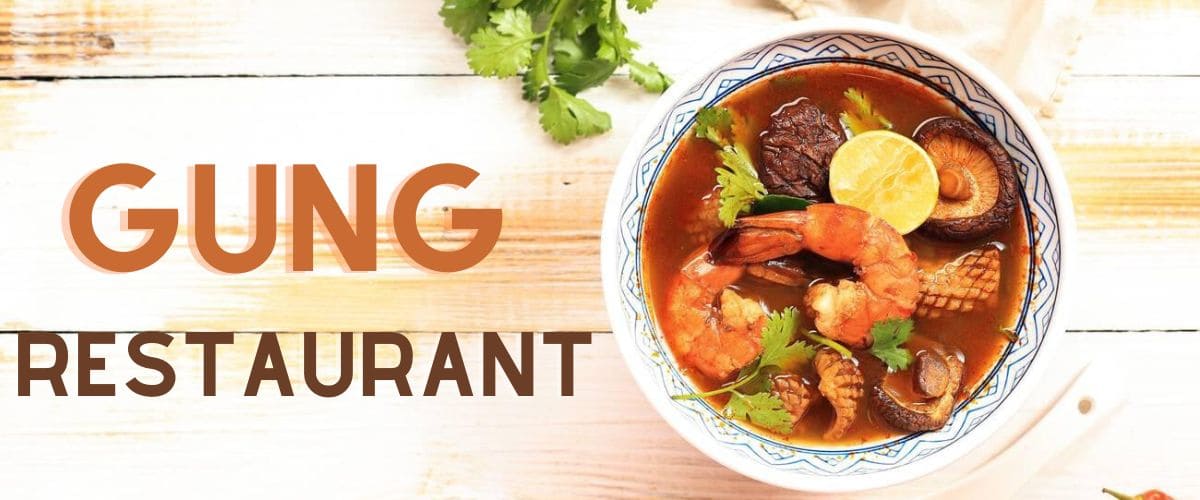 So, if you're looking for a great place to try traditional Korean food, Gung Restaurant is a great option. The restaurant is reasonably priced, and the service is excellent.

9. Mingles

Mingles is a two-Michelin-starred restaurant in Seoul, South Korea. It is run by Chef Kang Min-goo, who is known for his innovative take on Korean cuisine. The menu at Mingles changes seasonally, but you can expect to find dishes that showcase the freshest ingredients in Korea.

Some of the signature dishes include the abalone with foie gras, the grilled mackerel with pine nuts, and the black garlic risotto.

10. Kogi Bar

Jungsik Seoul is located in the Gangnam district of Seoul. It is a spacious restaurant with 60 seats, so reservations are not as necessary as they are for Mingles. The atmosphere is modern and elegant, with a focus on clean lines and natural materials. The service is attentive and knowledgeable.


The price point at Jungsik Seoul is high, but the food is worth it. A meal for two will typically cost around $200. However, if you are looking for an unforgettable dining experience, Jungsik Seoul is definitely worth the splurge.

It's Time to Pack Up

After a full week filled with excitement in Seoul, the time has come to say goodbye to Seoul. This virtual trip is over, and we hope you enjoyed it, now is the time to book your tickets and pack your bags. As you now know that Seoul is a vibrant and exciting city that offers something to everyone, whatever your area of interest is history, culture, shopping, food, or adventure, we are sure you will find something to love in Seoul. To explore the city and gain the best experience, a Seoul holiday package of seven days is great for what the city has to offer.

Typically the South Korean tour package from Dubai includes round-trip airfare, hotel accommodations, transportation, and entrance fees to some of the major attractions of the city. A trip planned by the packages saves you a lot of time and money, and it can save you from panicking in the end moment.

So, if you are planning a trip to Seoul, we encourage you to book Seoul tour packages from Next Holidays, as Holiday packages are a great help during the trip, especially when you are traveling with family. Visit nextholidays.com to book your trip to happiness and get your passport stamped with a whole new travel experience.





Recent blogs
Share causes
Contact
Take a NEXT step towards your NEXT HOLIDAY with our easy-to-understand portal at an affordable price. Got any queries? We are here to solve everything for your adventure.
Location:
1210-1211, The Regal Tower, Business Bay Dubai, U.A.E.
Email: