Planning Tool Kit
Plan your travel most appropriately. Find out how you can make your travel time memorable.
There are many free things to do in Oman. This place lets explorers enjoy themselves to the fullest. You can explore mosques, beaches, islands, and heritage villages. Window shopping. Watch camel racing and explore forts. Stroll around and enjoy everything.
Dress appropriately (no skin-revealing clothes, short or tight clothes), avoid shouting, yelling, or laughing loudly, no alcohol or drug consumption, Cover your head in mosques, respect Omani traditions, Accept hospitality of Omanis, Respect women, do not carry weapons.
Travelers can double their experience in Oman with the amazing things this place offers. You can taste delicious food, look at art and culture, have luxury stays, and learn Omani traditions. Make your trip memorable with these experiences during your trip.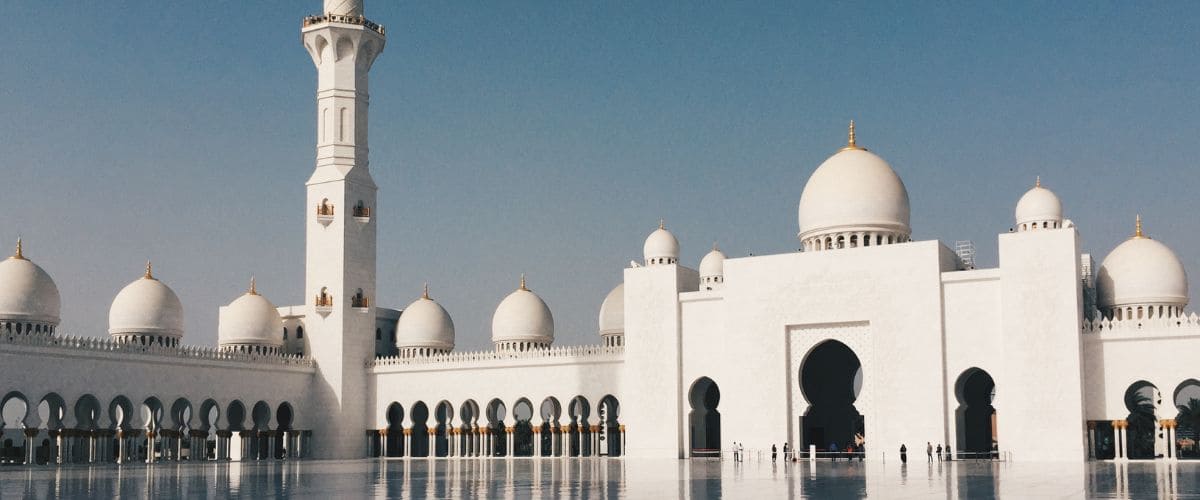 When we choose countries to travel to as holiday destinations, we generally prefer something other than Oman. This could make you regret your decision to choose any other place over Oman as a holiday destination. From the scenic beauty of nature to man-made buildings, adventures, and fun - Oman is the right choice. This country consists of modern and traditional cultures that attract people from everywhere. The country is located in southwestern Asia. It stretches across the Persian Gulf's mouth on the southeastern coast of the Arabian Peninsula. Travelers can choose to travel from 11 governates of Oman. These governates offer wildlife, desert, beaches, mosques, and more to the voyagers to enjoy every minute of the travel.
We must give every information to our travelers; thus, we have come up with this wonderful land that will blow your mind. Let us look at what, how, and why Oman is the right choice to add to the list of experiences to have. So why wait anymore? Let's hop to the next part to learn more about Oman. Look at the things you can opt for and places to visit while being in Oman.
What To Do And Where To Go In Oman
You do not need to explore other sites to know what to do and where to go in Oman. Here is a list of the adventures and top attractions of Oman. Explore the Governorates of this yet-to-be-explored country - Oman.

Muscat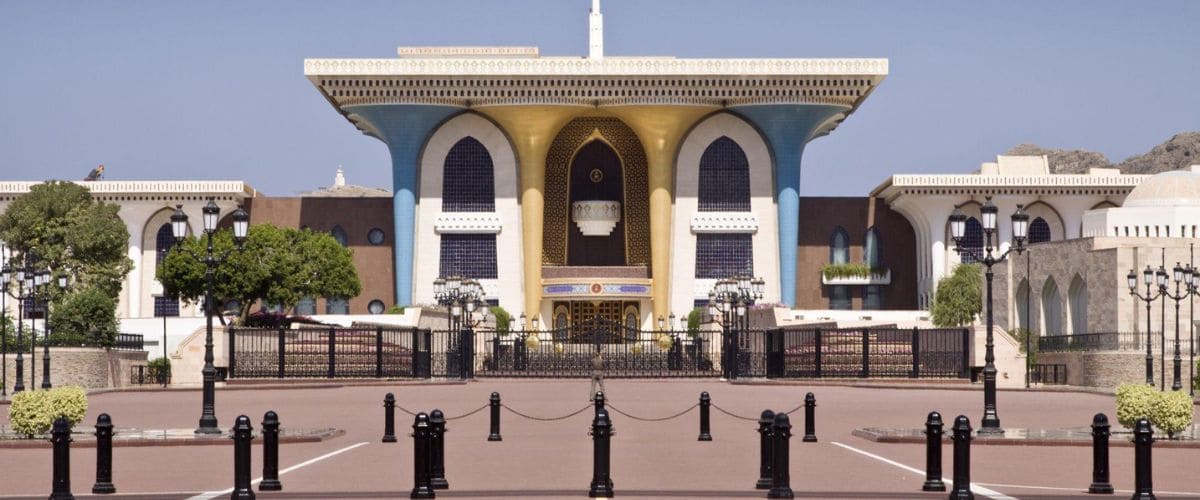 It remains a major port for cruises and trade vessels between the east and the west as Muscat, Oman's capital, serves as an important trading link. There is no doubt about the fantastic sights this place holds. Travelers can explore Arabian architectural buildings, go on crystal clear blue water beaches, and do wonders of water adventures. The city holds the charm of new and old structures that might attract you. The city also attracts nature lovers, surrounded by hills and beaches. Watch out for the largest city of Oman and the attractions of this fascinating place. Promenade.
Mutrah Corniche
Majlis Al Jinn (second largest cave chamber in the world)

Grand Mosque

Royal Opera House

Wadi Bani Khalid

City Beach

Bait Al-Zubair

Al Alam Palace

Al Mirani Fort

Bimmah Sinkhole

Al Jalali Fort

Amouage Perfumery

Muscat City Centre

Qurum Beach

Al Araimi Boulevard

Mutrah Souq

City Centre Qurum

Muscat Grand Mall

The National Museum Of Oman

Salalah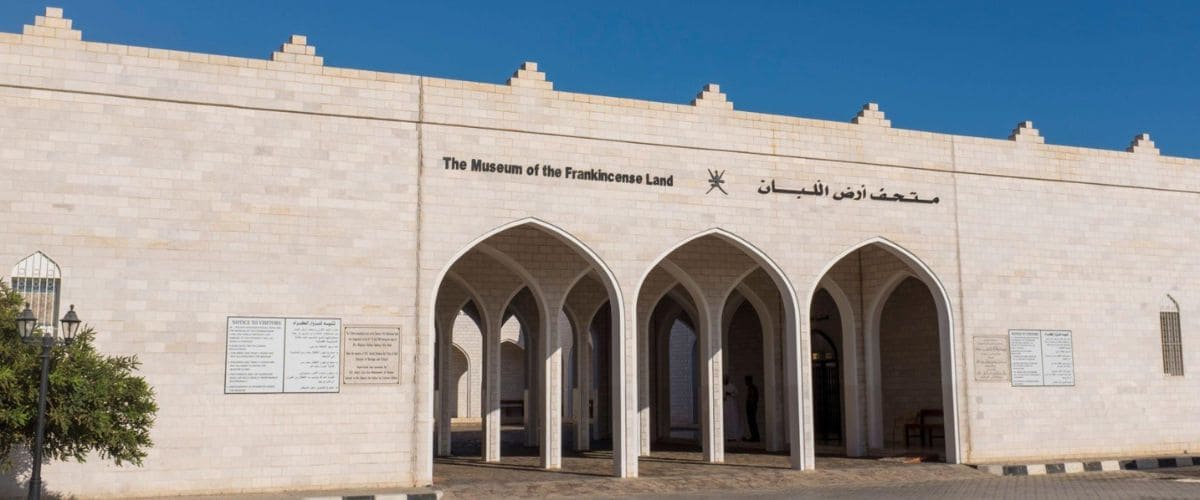 Salalah is a magnificent city that enriches culture, history, and art. The beautiful beaches everywhere will make your travel as exotic as the Fizaya beach. This place is also known as the home of the Sultan of Oman. As a result of its location on the Arabian Peninsula, this town has a unique climate and lush mountains and greenery that are especially evident during the monsoon season. Do not miss out on water adventures like snorkeling, scuba diving, cruises, and more here in Salalah. Taste the mouthwatering seafood cuisines they drive in the cafes, restaurants, and lounges. Salalah flourishes the Islamic culture through prayers and chants in mosques in the city.
Places You Must Visit In Salalah

Mugsail Beach
Wadi Darbat

Sultan Qaboos Mosque

Sumhuram Archaeological Park

Taqah castle

Al Marneef Cave

Jebel Samhan

Al Baleed Archaeological Park

Tawi Attair

Anti-Gravity Point

Museum of the Land of Frankincense

Al Husn Souq

Plantations

Gun Souq

Tomb of Job

Nabi Imran Tomb

Nabi Hud Tomb

Taqa Salalah

Palmyra 7D Simulator

Nizwa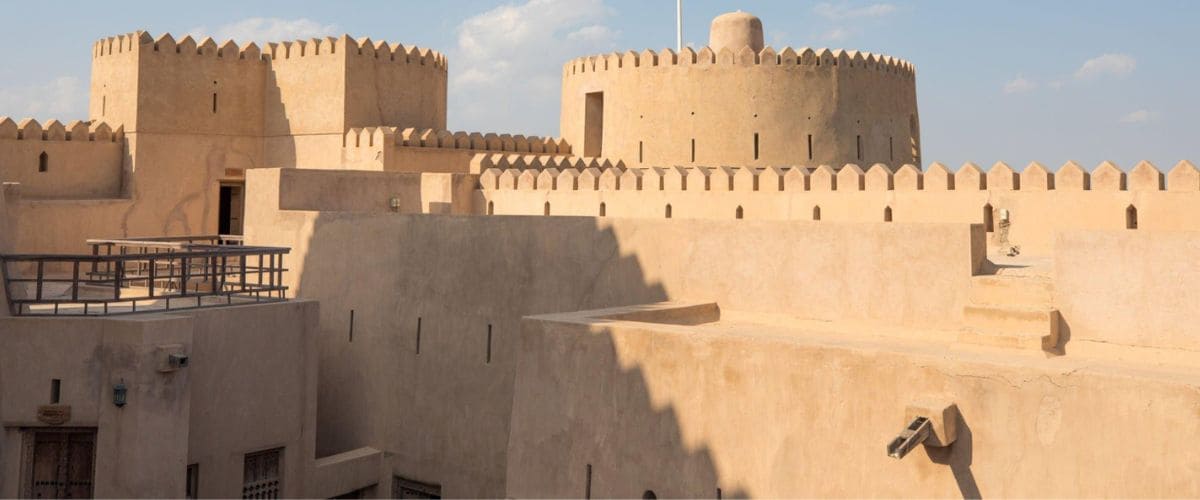 Among the highest and most majestic mountains of Oman lies the historic city of Nizwa. Known as "The Pearl of Islam," the conservative yet open nature of Nizwa makes it the second-largest tourist destination in Oman! The ancient city was once the hub for trade, education, religion, and art. Surrounded by date palms and banana plantations, Nizwa is a diverse city with many historical and agricultural attractions. It has attractions like the Nizwa Fort, the Souq, Jebel Akhdar, and much more.

Nearby Places To Explore

Jebel Akhdar

Nizwa Fort

Jabreen Castle

Tanuf ruins

Nizwa Souq

Wadi Ghul

Nizwa Grand Mall

Birkat Al Mouz Ruins

Falaj Daris

Desert Camel and Adventure Tours

Bahla Fort

Wadi Darbat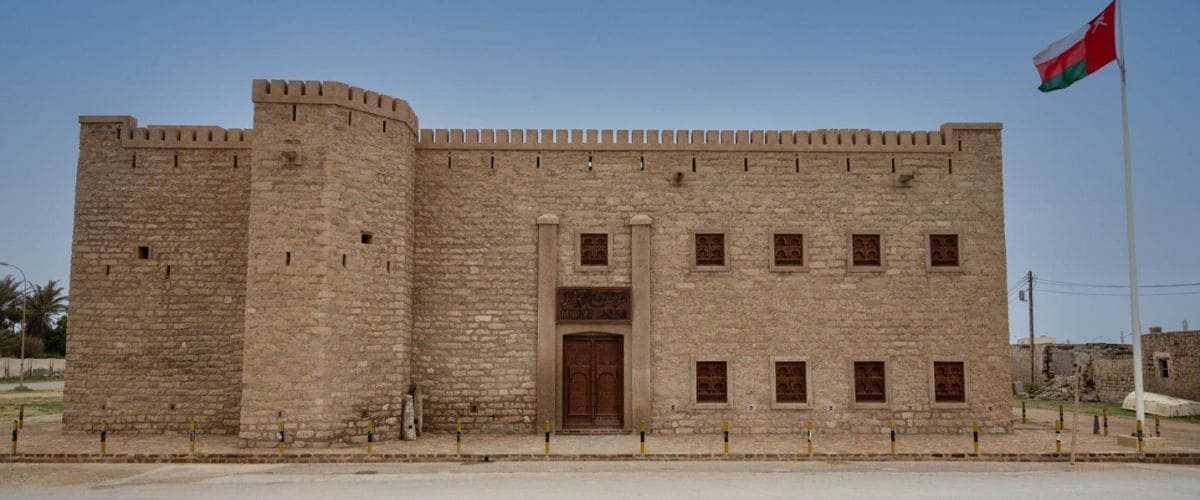 Wadi Darbat is a massive picturesque hill with a flowy and foamy waterfall, making it an excellent spot for nature lovers. Travelers can hike up the hills and explore small caves there. It is perfect for family and friends, especially during monsoon season. The valleys give a scenic view making the place greener than ever. Enjoy shawarmas, popcorn, and ice cream at several small vendors and restaurants in the valley.

Do Not Miss Out On These Places

Tawi Atair

Sumhuram Archaeological Park

Mirbat

Sohar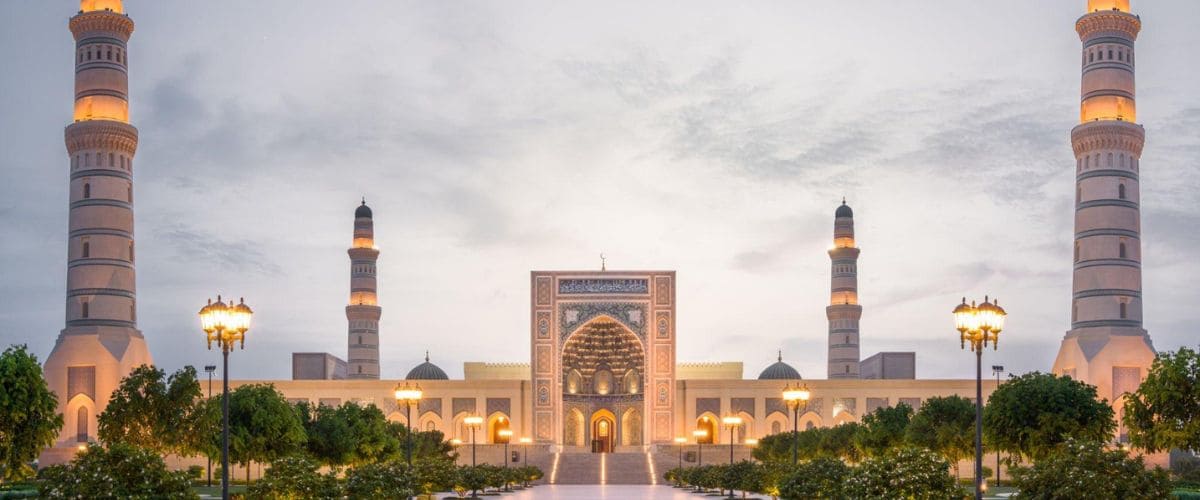 Ever heard of "Sinbad, the sailor"? Well, this is where this mythical character's story began. Sohar is the famous city of Oman known for its fusion of culture and contemporary societies. No matter if you love beaches or deserts, Sohar has both. So chill on the beach or go for a camel safari in the deserts on the outskirts. We assure you amusement wherever you go in this place. Solar will make your jaw drop off with its tall buildings and huge malls where you can buy traditional handicrafts.

Look What Sohar Has For You

Sohar Corniche

Sohar Fort

Traditional handicraft souq

Sohar municipal park

Fish markets

Camel racing track

Musandam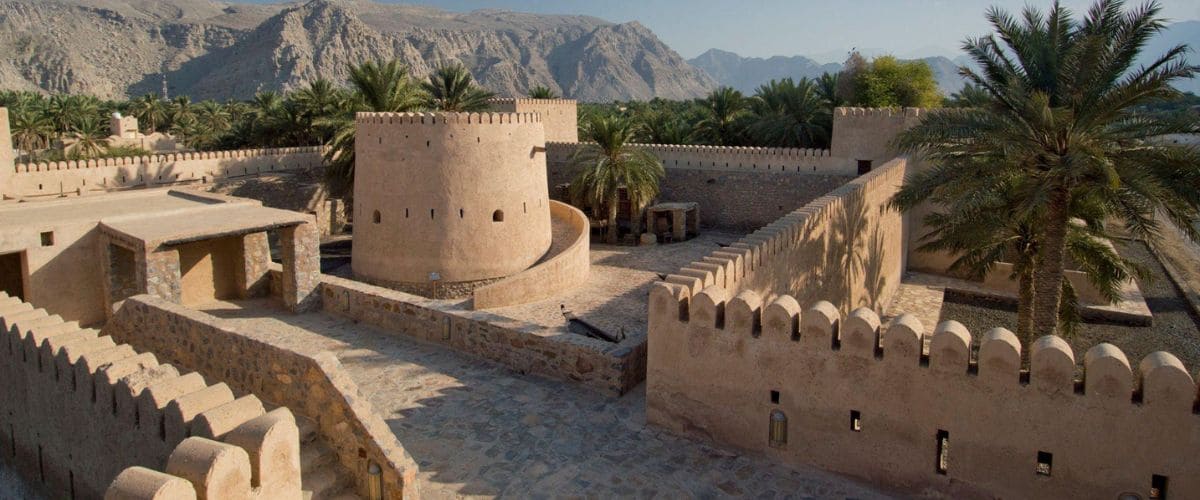 Musandam is rich in its mixed races and is a treasure mine of Iranian and Arabian culture. Musandam is a marvelous destination because of its many attractions and extensive and varied cultural heritage. The Arabian and Omani gulfs encircle the Omani peninsula, flanked by rugged mountains and blue waterways.

Also Visit

Musandam Khors
Jebel Harim
Khasab Fort and Khmazera Castle
Bahla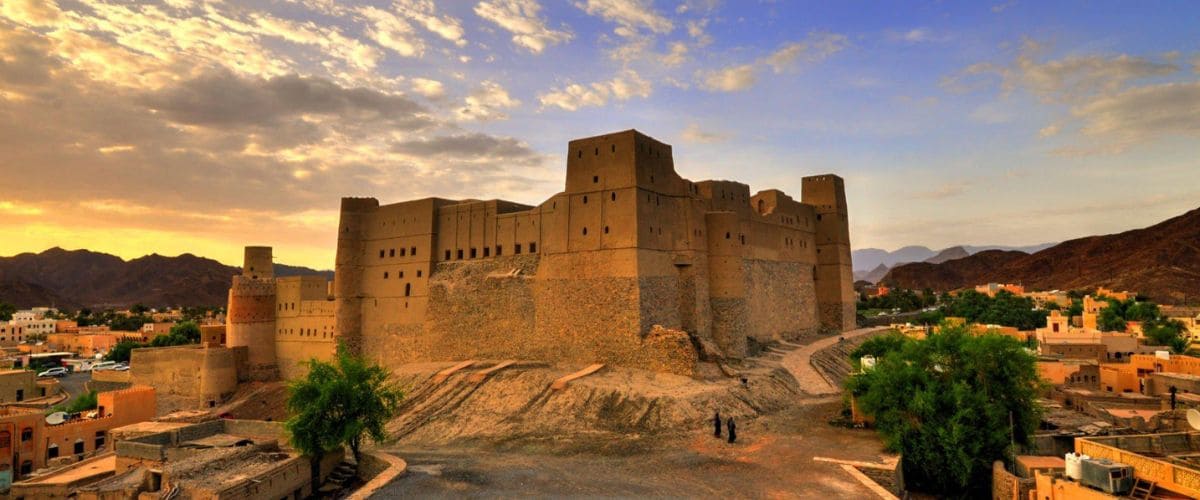 Bahla is a small Oasis town located in Oman's Dakhliya area and the first Omani town to receive this distinction. The Bahla fort is the most famous structure in the town, which also includes typical dwellings constructed in the local vernacular style, a wall of fortification, a market, the Falaj system, and an Islamic mosque. The little village is well-known for the pottery and silver goods offered at the historic souq. An excellent example of a fortified oasis settlement from the Islamic Middle Ages is Bahla. The entire community gathers to purchase its animals at an annual cattle sale in the souq.

Must Visit Places Of Bahla

Bahla Fort
Jabrin Castle
Saint Mosques
Old Bahla Souq
Sur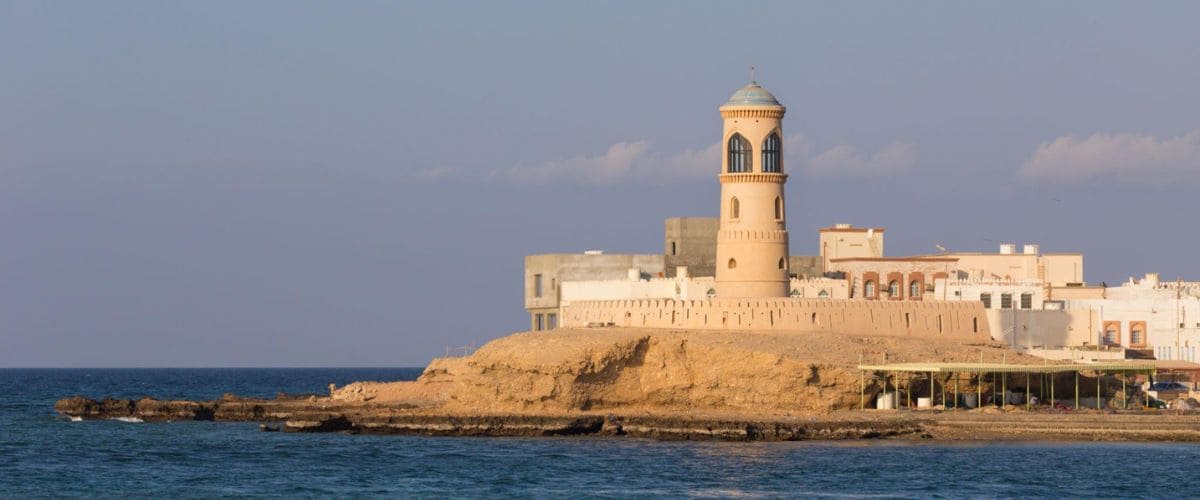 The traditional Dhows, a particular kind of boat, are a specialty of the Sur region. Shipbuilding, and especially the building of wooden ships, is a business with a long history in Sur. Sur has an estimated 120,000 residents and is the second-highest-income city in Oman. Ras-AlHadd, Wadi Shab, Wahiba Sands, and many other day-trip sites may all be reached from Sur. It is perfect for people with a strong enthusiasm for history and culture. Sur is the perfect place to lose yourself in the distinctive atmosphere along the Corniche and take in the breathtaking views of the Arabian Sea.

Explore More In Sur

Bilad Sur Castle

Dhow factory

Al Ayjah fort
Sur Maritime Museum
Al Ayjah Lighthouse

Sur Corniche

Ras Al Jinz turtle reserve

Sunaysilah Castle

Fatah Al Khair

Old Town

Khasab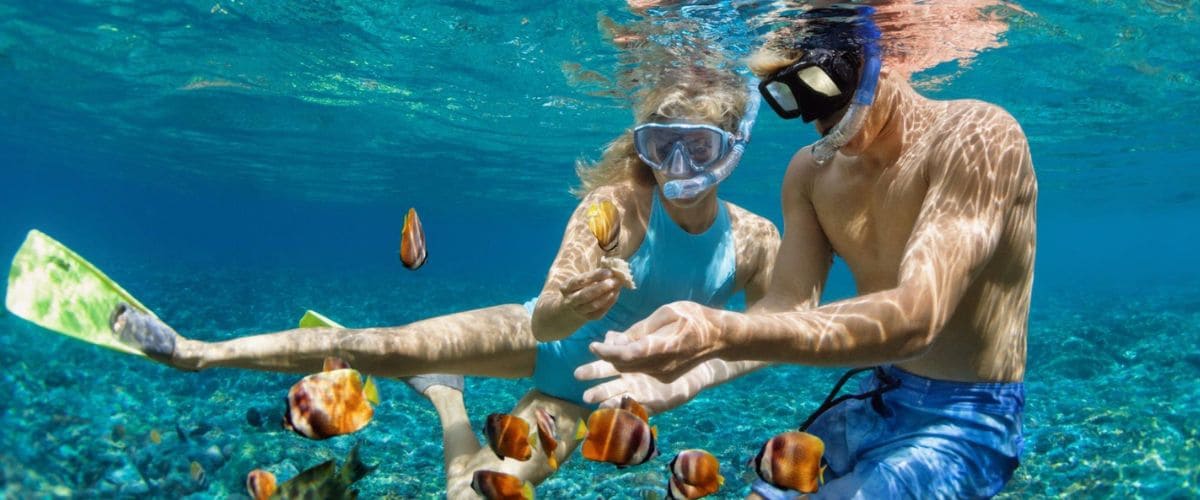 If you love peaceful, silent, or quiet places, then Khasab is the correct destination for your next holiday. The vibe here at Khasab is an enchanting way to make you feel comfortable, relaxed at calm. Witness the highest mountain peak of Musandam Peninsula - "A mountain of women" and the beauty it holds down the hill. The 'Fjords of Musandam' attract tourists who want to enjoy a cruise, swim, snorkel, and explore the sealife in the turquoise waters. Its a home to many sandy beaches, beautiful corals, and a Portuguese fortress. It is a fantastic idea for history buffs to go through the Musandam mountains and explore the abandoned homes of the deserted settlements close to Khasab. Even though Khasab is an old city, its citizens take good care of it. Khasab is a unique city in Oman that has managed to hold onto its beauty throughout the ages. It is a little city.

Something For Travel Enthusiasts

Khasab Fort
Jebel Al Harim
Dolphin Watching and Snorkelling
Wadi Shab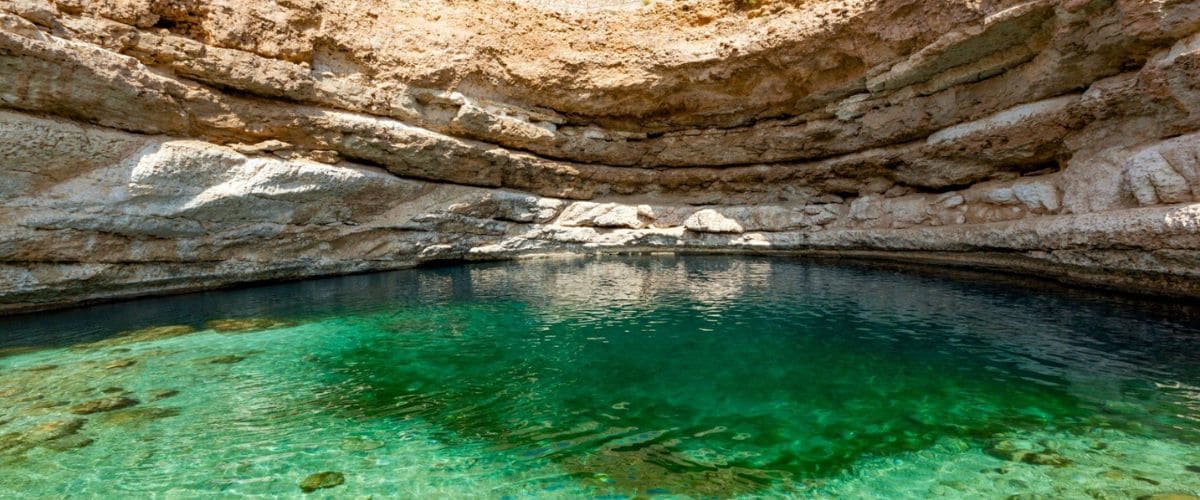 The Wadi Shab is a magnificent destination for your next international trip. Because it is surrounded by lovely mountains, dates palms, and the breathtaking waterfall that is situated inside an underground cave inside the mountain, the lovely wadi is crowded from November to March during the peak tourist season. Hike for 40 minutes; boom, you are at this gorgeous place. On the way, you can feel and observe the opulent pools. So dive into these natural pools above the cliffs or even the cave. Feel the thrill and adventure!

What's More At Wadi

Bimmah Sinkhole
Wadi Shab Hike
Wadi Tiwi
Wahiba Sands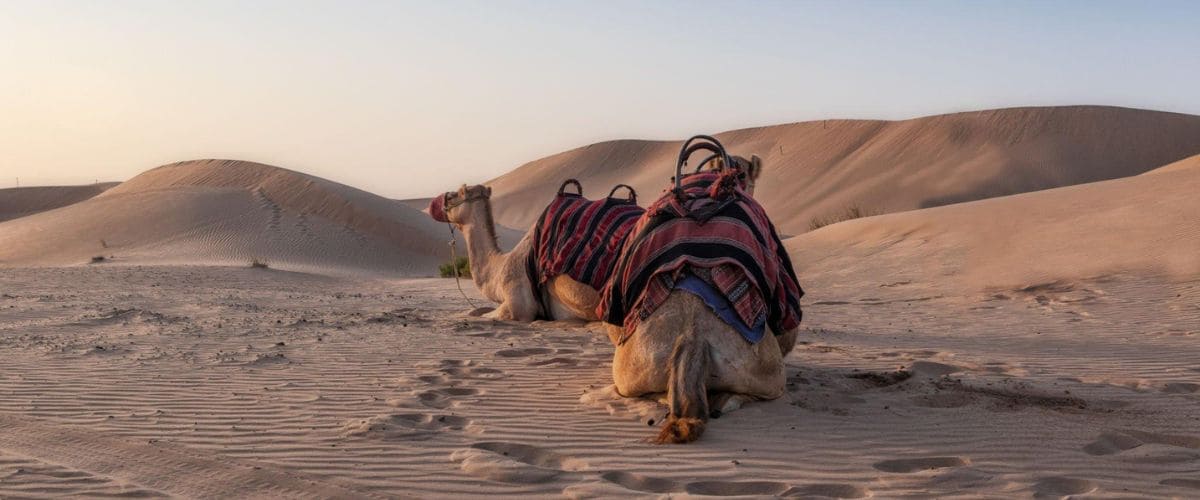 Bedouins, thrilling sand sports, and overnight camping are all found at Oman's magnificent Wahiba Sands, also known as The Sharqiya Sands. In the Sharqiya Sands, camel rides and dune-bashing are the most well-liked pastimes. Travelers frequently choose to do desert trekking. It is a well-liked alternative for individuals who want to detour along the road that connects Sur and Muscat. The Arabian culture of meeting and having Omani coffee with Bedouin families will educate you about the people, traditions, and history of the Omani people.

Adventures In Wahiba Sands

Sand Boarding
Dune Bashing
Camel Safari
Visiting Bedouin Families
Masirah Island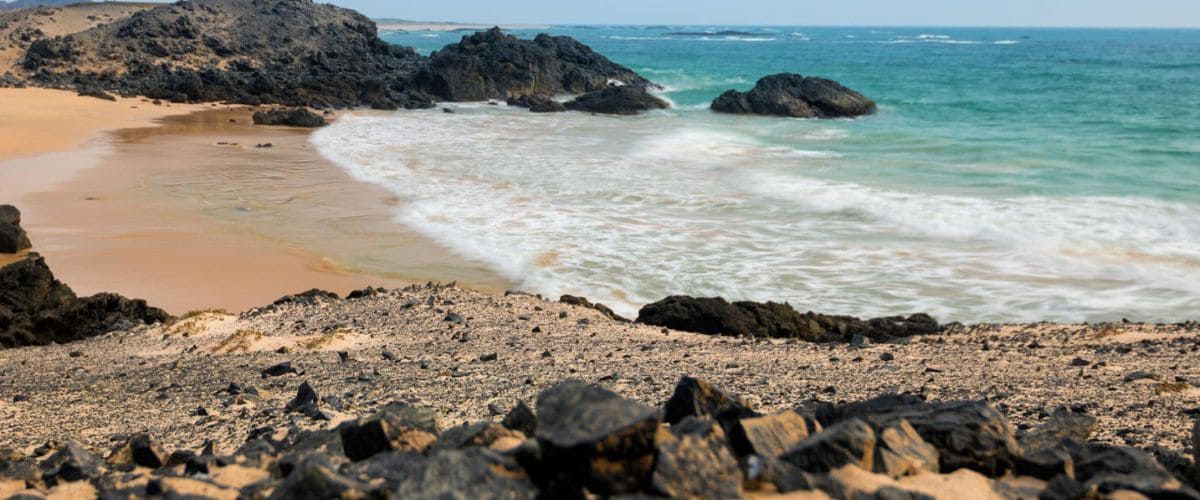 Masirah Island is the largest yet less populated and well-reserved island of Oman. However, the island opened for tourists recently to observe and enjoy the serene beauty and adventure this place beholds. People go to Masirah to relax on astonishing beaches and enjoy its water sports. Masirah island is known for its cold breeze and the robust Arabian Sea winds, making it a "paradise for kitesurfers." In addition, turtle-watching is a great option to make your travel more meaningful.

Add More Fun To Masirah Island Tour

Explore Hilf
Jebel Al Humor
Masirah Beach Camp
Safari Grave Site
Turtle Watching
Barka

Barka, only 40 minutes from Muscat, makes for the perfect day excursion and is a well-liked Omani vacation spot. Additionally, the city is expanding quickly due to the several industrial developments underway in the area, making Barka a more well-known tourist destination. The main tourist destinations in the entire area are the Barka Fort, which looms ominously over the Omani shoreline, and its Barka Souq, a typical bazaar in the city.

Ibri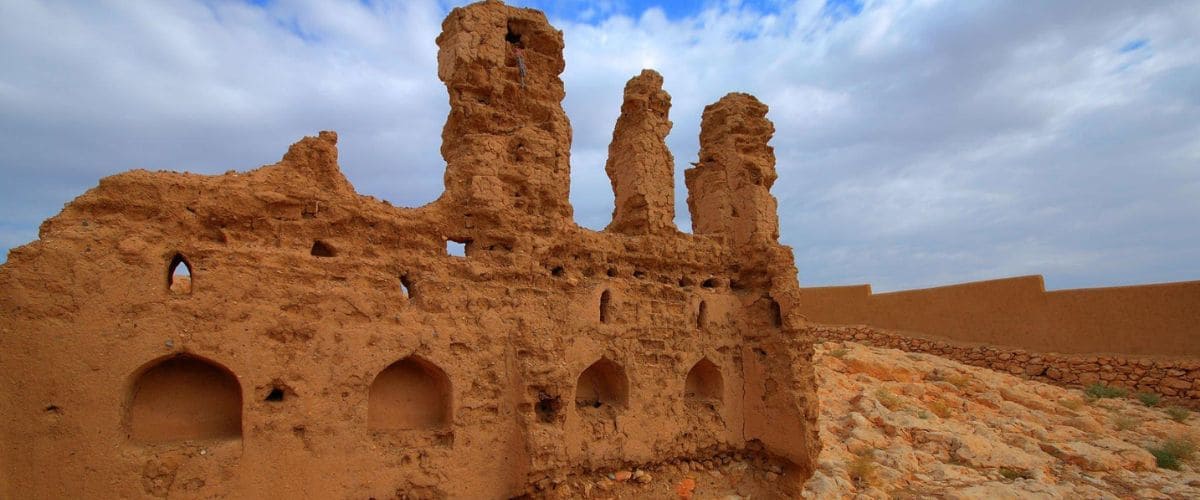 Ibri city Ibri is about 2.5 hours from Muscat and is situated in Oman's north-central Al Dhahirah area. Usually, it serves as a layover between Saudi Arabia and the UAE. However, the actual significance of Ibri is found in its extensive past because it serves as the starting point for seeing several UNESCO World Heritage Sites. The locations include well-preserved tombs from Al-Ayn, Al-Khutm, and Bat, three of the world's best-preserved and most comprehensive ancient tomb groups. Furthermore, it is an archaeological site with monuments, including castles, forts, towers, and tombs. Ibri is well-known for its oil, just like other cities in the Middle East. A tiny retail complex that was inaugurated in 2018 is located in Ibri. Several unknown Wadis home to plantation communities are also present in the city.

Also, Go To

Bat Necropolis
Ibri Castle
Unexplored Wadis
Old Ibri Souq
Al Suwaiq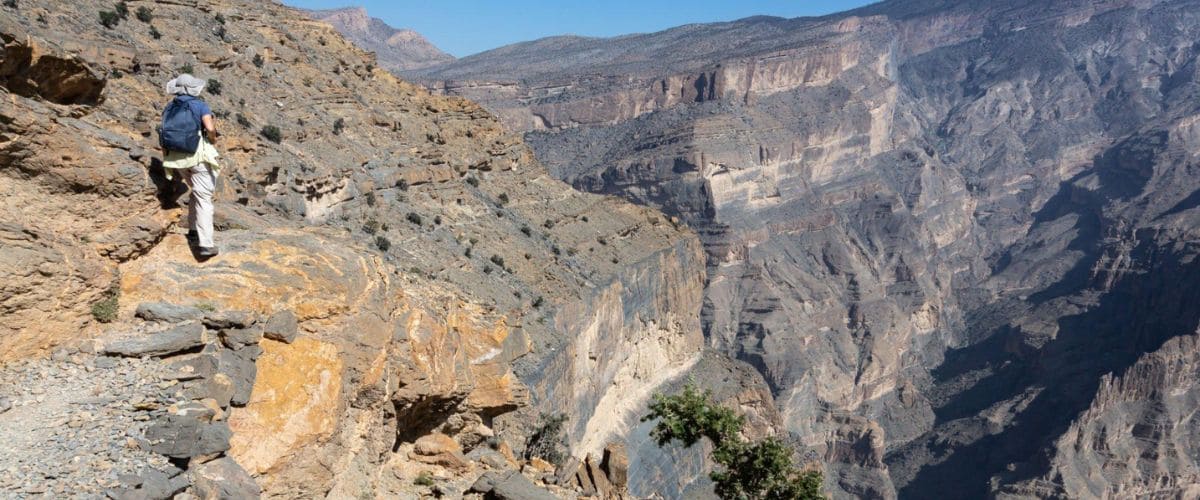 In the Arabic language, Al Suwaiq means market. It is recognized as one of several Wilayats (and also the largest Wilayat) from the governorate of Al Batinah North. Numerous people visit Al Batinah each year to see the mountains, the valleys, and the plains, with plans to stay for one or two days in Al Suwaiq. Locals from the shore and the highlands would travel to Al Suwaiq to buy and sell goods. So many residents of Muscat take weekend trips to this seaside resort. They may stroll around the picturesque countryside, learn about the local history and culture, go on a sightseeing trip, or visit the beaches along the Gulf of Oman and savor the delectable regional food.

Recommended Places And Things To Do

Al Suwaiq Fort
Al Hilal Fort
Al Tharmad Fort
Al Borusheed Fort
Al Sabbara Mosque
Al Suwaiq
Gulf of Oman
Cruising
Trekking
Al Suwaiq (Souqs and Malls)
Misfat Al Abriyeen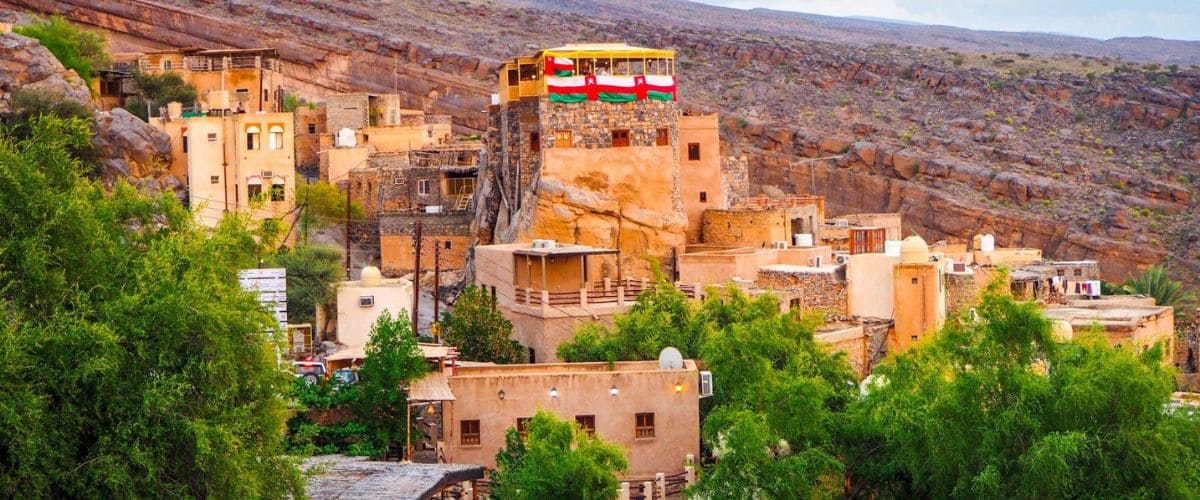 Visit the historic, quaint, and picturesque town of Misfat Al Abryeen if you're looking for a unique and distinctive trip to Oman. The people of this brilliant community, which sits high on the Jebel Shams mountain range, have used their strength and sweat to turn the surrounding area into a green oasis. The hamlet has a long and rich history that spans over 3100 years of human settlement, as well as the practice of farming that is innovative. It didn't suddenly spring up one day in a frenzy of activity. The mud-and-hill construction of the village's buildings earned it fame and respect. Even though it is a well-known and vital tourist attraction, this picturesque town has not been harmed by tourism-related development. The hamlet is a natural, functioning community located in Al Hamra and experiences Oman's past from a modern point of view. The residences in this area are enormous multi-level buildings built on vast boulders. The mountain is first excavated, and then each house is erected on top of it. The design of the building also gives the town a solid sense of security. Every house in the village has a unique design and aesthetic though not all of the village is traditional. In its simplest form, the village is a fusion of modernity and antiquity.

Connect With The Nature

Al Hoota Cave
Falaj System of Irrigation
Witness produces of the Land - Vegetables, types of dates, and more
Hiking
Al Hoota Cave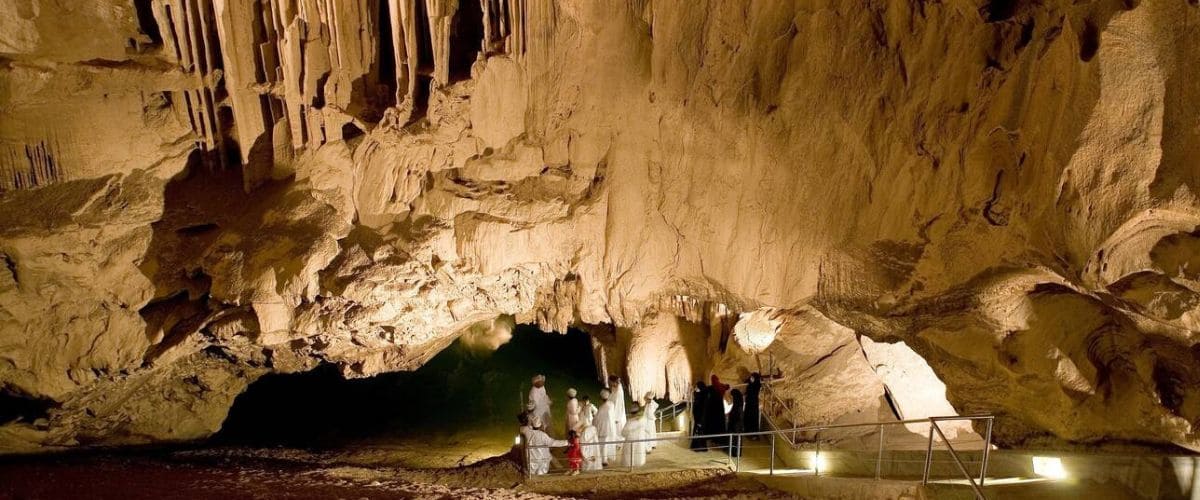 The cave is remarkably well maintained, with a magnificent environment that includes mollusks, snails, anthropoids, and bats. You will pass by four lakes as you explore the cave. The rare blind fish Garra Barreimiae may be found in these lakes. The fusion of English-Arabic architecture describes the discovery of caves and animals residing there. In addition, it also explains how the cave has been preserved over the years. Only tiny spotlights that the tour guides may switch on and off illuminate the cave. Al Hoota Cave, the only display cave in the Arabian Peninsula that is four million years old, is situated at the base of the majestic Jebel Shams mountain.

Shout Out To These Places Too

Misfat Al Abriyeen
Jebel Akhtar
Hajar Mountains
Nizwa fort
Conclusion:

There is no other place like Oman. You might not have heard about this country before, but now that you know - it is one of the first places to choose for fun and memorable travel. Oman has opportunities for adventure enthusiasts and people who love quiet and peaceful environments. We know how eager you are to explore Oman. So why wait for long? Look at our offers and services in Oman and book through us - Next Holidays, your promising travel partner.

Recent blogs
Follow Us on :
Contact
Take a NEXT step towards your NEXT HOLIDAY with our easy-to-understand portal at an affordable price. Got any queries? We are here to solve everything for your adventure.
Location:
1210-1211, The Regal Tower, Business Bay Dubai, U.A.E.
Email: