Planning Tool Kit
Plan your travel most appropriately. Find out how you can make your travel time memorable.
Spring and fall for mild weather and smaller crowds. Summer has the best weather, but be prepared for crowds and higher prices. Winter, for the cheapest prices, but expect cold and rainy weather.
London is large and expensive, so budget accordingly. Pack for all types of weather. London is very walkable and safe, but be aware of your surroundings.
Buckingham Palace, Big Ben, the London Eye, the Tower of London, the British Museum, the Natural History Museum, and the West End theater
Live. Love. London!
A destination filled with life and romance to be experienced on foot by oneself, loved ones, or families. London offers beauty, luxe, and peace all year round for visitors from near or far. One of the world's premier tourist destinations with something for all, from its rich cultural offerings such as museums, dining establishments, and shops - London truly has it all.
Planning is integral for both travel and professional endeavors alike, especially within cities like NYC. Being overwhelmed is only natural; by having an itinerary prepared, planning will allow you to maximize the use of your time while preventing feeling overwhelmed and stressed out.
Well, we have another option for busy and lazy ones to plan.
London tour package
! Learn more about this below.
Preparing for Your London Adventure
Your ideal time of visit depends entirely on you. For optimal weather, June-August (the busiest months of the year) should provide ideal temperatures, but beware of larger crowds and higher prices during these summer months!
If you prefer milder climates with smaller crowds, the spring (April-May) and fall (September-October) months can provide ideal travel conditions; the weather remains pleasant while fewer tourists visit during these seasons.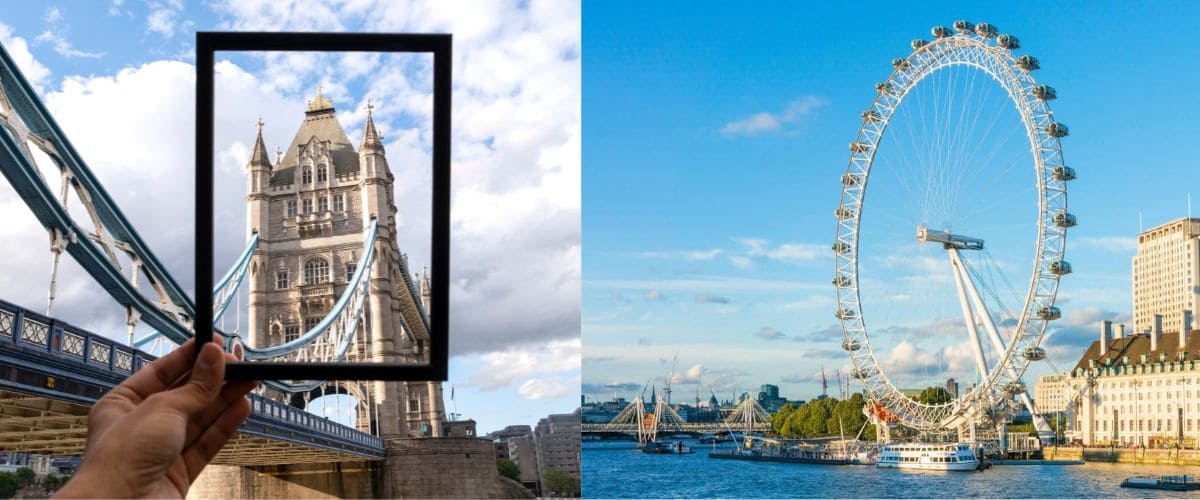 When traveling on a budget, November can be the best time of year to visit London, as hotel rates and airfare typically tend to be much cheaper at this time of year; however, expect cold and rainy conditions during these winter months.
Assuring Travel Documentation
Before traveling to London, it is crucial that all necessary travel documentation (passport and visa, if needed) is in order.
Passport Requirements: Visitors entering the United Kingdom are required to have a valid passport that remains valid at least six months past their planned date of departure from this country.
Visa Requirements: Citizens from most nations do not need a visa to visit the UK for stays up to six months; however, citizens from certain nations do require one; you can check on the UK government website to determine this if necessary.
Travel Insurance Importance: Travel insurance should always be purchased when traveling abroad to protect you against unexpected events like flight cancellations, lost baggage, and medical emergencies.
London Tour Packages or Travel Plans
London tour packages and
travel packages to London
can be an efficient and economical way of planning a vacation, offering flights, accommodations, and sightseeing tours all rolled into one package deal. Booking this way saves both time and hassle while being a more cost-effective way of traveling.
Convenience Tour packages and travel packages take care of the planning for you so you can sit back and enjoy your journey without worry or hassle - from booking flights, lodging accommodations, or tours, all of the hard work is taken care of so you simply arrive and start having fun on vacation!
Cost savings
Travel packages and packages with accommodations and sightseeing tours may save money by negotiating bulk discounts with airlines, hotels, and tour companies, who then pass these savings along to their customers.
Peace of mind
Knowing everything has been planned out allows for relaxation and enjoyment during your trip. Booking a tour package or travel package allows you to leave all logistics up to the tour operator, so all you need to worry about is having fun!
Considerations when Selecting a London Tour Package
Compare various packages before booking to help find the ideal plan that meets both your needs and budget. Different tour operators offer various packages; it is therefore imperative that you carefully assess them all prior to making a selection.
Read through all the fine print before booking any tour package to ensure it contains everything that meets your requirements and fits within your budget. Some tour packages may contain hidden fees, so it is important to read this detail prior to committing yourself.
Consider your interests: There are tours and travel packages tailored specifically to various interests, ranging from history and culture to food, wine, and tourism. Select one that includes activities and attractions that are most appealing to you.
Be sure to ask questions: If there are any inquiries about a package, be sure to inform the tour operator right away. Don't be intimidated into keeping quiet about anything - even seemingly minor points can become important later.
Once you have selected a tour package or travel package, be sure to book it early if traveling during peak seasons.
Packing Smartly for London
London weather can be unpredictable, making layering essential. Pack a raincoat and umbrella even when leaving home; additionally, it would be wise to pack an assortment of clothing such as T-shirts, sweaters, and jackets, as this might provide additional layers in an emergency.
As previously noted, London requires extensive walking. Comfortable sneakers or walking shoes would make a good starting point, though dress shoes might come in handy should any fine dining or theater tickets arise.
Pack efficiently when traveling to London; doing this will make traveling by public transit much simpler and ensure an easier time of it all!
An adaptable backpack is the ideal way to transport all your possessions when exploring London. From water bottles and snacks to cameras and essentials like cameras and tissues, there is nothing to miss.
When purchasing a backpack, be sure to select a model that is both comfortable and spacious enough for your storage needs. Consider selecting one with a water-resistant coating in case it rains unexpectedly.
Arriving in London
London boasts five main airports: Heathrow, Gatwick, Stansted, Luton, and London City - Heathrow is by far the busiest. As far as transportation options are concerned at Heathrow, taxis are the most expensive, but they are also the most convenient; train services like Heathrow Express offer fast connections to central London at reasonable prices; buses offer budget pricing with slower transit times; and coaches tend to offer longer journeys at a lower cost than buses.
Oyster Cards, London's preloaded travel cards, can be used on all public transportation in London and can be bought at Tube stations or contactless payment points throughout. Simply tap your contactless credit or debit card on its reader at each gate!
Staying connected through mobile connectivity
Acquisition of Local SIM Cards in London: If you want the simplest, least-expensive option for procuring SIM cards locally in London, buying them at any mobile phone store should do it, though you will first have to unlock any network restrictions on your phone that might restrict usage.
International plans: Many mobile phone providers now provide international plans that enable you to use your phone while traveling internationally, making this an attractive yet costly alternative if procuring local SIM cards is what's necessary for international travel.
Safety First When Exploring
London is generally safe; however, it's still wise to remain alert to your surroundings and take precautionary steps against pickpocketing and other types of theft.
Pickpocketing is an all too frequent crime in London, particularly at tourist spots and public transportation hubs. Be vigilant at all times, keeping your belongings close by keeping an eye out for any suspicious activities in your vicinity, and remain aware of your surroundings at all times.
When selecting accommodations, location should always be taken into consideration. If sightseeing is high on your agenda, choosing a hotel or stay location that's close to public transit and popular attractions could prove advantageous.
Highlights of London's Top Attractions
Buckingham Palace:
Buckingham Palace serves as the official residence of Britain's monarch, and visitors can tour its staterooms during summer tours as well as view daily changing-of-guard ceremonies outside its gates.
Big Ben:
Big Ben is one of the most iconic landmarks in London and can be spotted nearly everywhere across its vast territory.
The London Eye:
The iconic Ferris wheel that offers breathtaking views across London can be seen from many points around town and is an unmissable tourist attraction.
Tower of London:
Originally used as a royal palace and prison during its long and colorful history, today the Tower is one of Britain's premier tourist spots and home to its famous Crown Jewels.

The British Museum:
One of the world's premier and largest museums is The British Museum in London, housing an unparalleled collection of global artifacts such as ancient Egyptian mummies, Greek and Roman sculptures, Chinese bronzes, and much more.
Natural History Museum:
The Natural History Museum is dedicated to natural science, boasting an expansive collection of dinosaur fossils, animal skeletons, and plant specimens.
Guided Tours

There are various guided tours available of London's top attractions that provide an invaluable way to gain knowledge about London and explore all its top landmarks without the risk of getting lost or overlooking anything important. Guided tours provide the ideal opportunity to gain a deep insight into its culture while enjoying all that the city offers without the risk of getting lost!

It has many advantages that cannot be denied, including safety benefits and greater comfort levels for passengers.

Guided tours present various advantages, including:

Expert Knowledge: Guided tours offer visitors access to experienced tour guides who have extensive knowledge about London's history and culture, providing unique perspectives to make tours even more educational.

Skip-the-Line Access: Many guided tours also include skip-the-line access at major attractions - saving both time and hassle in line.

Convenience: Guided tours take care of all of the planning and logistics for you so you can simply enjoy your experience without hassles or headaches. Booking through London tour packages allows for greater ease.

Numerous London tour packages feature guided tours to London's most prominent sights. Booking your tours through these packages can be an efficient and economical way to take guided tours across London.

Make savings more effective using the London Pass and other attraction passes

If you plan on visiting multiple attractions in London, purchasing an attraction pass such as a London Pass may save money and allow access to skip-the-line privileges.



Financial Planning

The currency in the UK is known as the Pound Sterling (GBP). You can exchange currency at banks, currency exchange bureaus, or airports. Also, make sure your bank knows you will be traveling there so they can unlock your card for international usage.

Most London businesses also accept credit and debit cards; however, it may be wise to bring cash with you, particularly when traveling through smaller towns and villages.

When using an ATM in London, make sure it is operated by one of the larger banks to minimize fraud risk and get the best exchange rate possible. This will also help ensure you receive optimal exchange rates.

Tipping customs vary between restaurants in London; most often 10-15% is suggested; it may also be beneficial to give gratuities to taxi drivers, tour guides, and hotel staff as part of their service. But it is good to know that it is customary but not mandatory.


Let's Fly to London
London is a safe and welcoming city; there is no need to worry about exploring on your own, though it is always prudent to remain aware of your surroundings in order to prevent pickpocketing or other forms of crime from taking place.

London tour packages and travel packages to London can be an efficient and economical way to plan a visit, offering flights, accommodations, sightseeing tours, and tours that save both time and hassle while being more cost-effective overall.

Before purchasing a London tour package or travel package, take care to read over its fine details carefully and ensure it includes everything that meets your criteria and falls within your budget. Next Holidays has some amazing budget trip package offers available now, so check them out to make the best choices possible!

Hope this information proves to be of assistance on your trip to London! Have an amazing adventure there.



Recent blogs
Follow Us on :
Contact
Take a NEXT step towards your NEXT HOLIDAY with our easy-to-understand portal at an affordable price. Got any queries? We are here to solve everything for your adventure.
Location:
1210-1211, The Regal Tower, Business Bay Dubai, U.A.E.
Email: