Planning Tool Kit
Plan your travel most appropriately. Find out how you can make your travel time memorable.
The best time to visit Central Asia is during the spring and fall months, from April to June and September to November, when the weather is mild and comfortable for outdoor activities.
Discover free things to do in Central Asia, from exploring local markets and strolling through parks to visiting historic sites and admiring stunning natural landscapes.
Experience the unique cultural traditions and cuisine during Ramadan in Central Asia. Visit mosques, explore bazaars, and sample traditional dishes in Bishkek, Tashkent, and Almaty.
Get More Info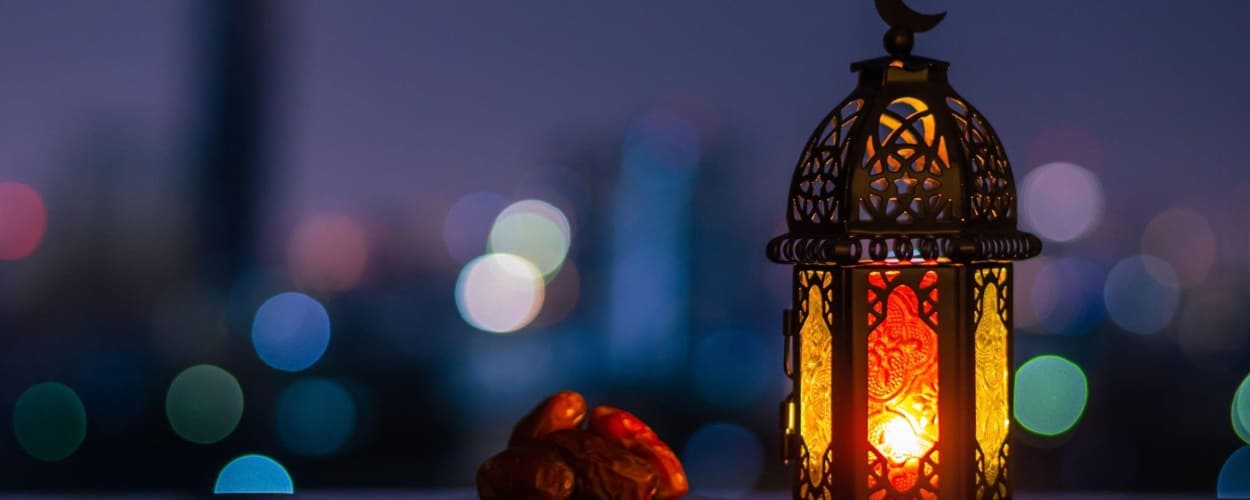 The ninth month in the Islamic calendar, Ramadan is the holiest in Islam. Muslims observe a fast from sunrise till nightfall, performing charitable deeds, attending to their spiritual needs, and reflecting on their lives. The unique cultural experiences available during Ramadan are worth investigating in Central Asian nations like Kyrgyzstan, Uzbekistan, and Kazakhstan. Throughout this holy month, there is plenty to learn about these nations, from traditional Ramadan cuisine to cultural celebrations. This blog post will discuss the top activities and sights to see during Ramadan in Central Asia.
Ramadan Celebration in Central Asia




Ramadan is an important religious holiday that is enthusiastically observed in Central Asia. This section will examine the spirit of Ramadan in Central Asia and the regional traditions and rituals observed during the holy month.
To observe Ramadan, Central Asians refrain from eating and drinking during the day and break their fast with a meal known as Iftar at dusk. Muslims gather for prayer and a meal to break their fast, frequently in mosques or private houses.
To emphasise the significance of the holy month, several Central Asian nations deck up their streets and neighbourhoods with lights, lanterns, and vibrant decorations throughout Ramadan. The marketplaces are filled with people shopping for new clothes, food, and gifts to give to their family and friends in a cheerful atmosphere.
Throughout Ramadan, Central Asians also engage in deeds of kindness and charity, with many organising food drives and giving food to the less fortunate.
In general, the Central Asian tradition of Ramadan is one of introspection, devotion, and community. It is a time to renew one's faith, spend time with close friends and family, and give back to the neighbourhood.
Bishkek's Cityscape and Charm



The capital city of Kyrgyzstan is Bishkek, renowned for its fascinating past, vibrant present, and delectable food. The city assumes a special significance during Ramadan as inhabitants gather to observe this holy month. What to expect in Bishkek during Ramadan is listed below.
Overview of Bishkek as a travel destination
Bishkek is a vibrant city with a unique blend of Soviet-era architecture and Central Asian culture. The town has many parks, museums, and markets to explore. During Ramadan, the city comes alive with lights and decorations as locals celebrate the holy month.
The best places to experience Ramadan in Bishkek include mosques and bazaars. The city's main mosque, the Bishkek Mosque, is a must-visit during Ramadan. Located in the city centre, the mosque is a popular destination for locals and tourists. The nearby Osh Bazaar is also worth exploring, where you can find traditional Kyrgyz goods and delicious food.
Traditional Kyrgyz dishes to try during Ramadan
During Ramadan, many restaurants and street vendors in Bishkek offer traditional Kyrgyz dishes such as beshbarmak (a dish made of boiled meat and noodles) and lagman (a noodle soup). Additionally, many families open their homes to guests during Ramadan and serve traditional dishes like samsa (a baked pastry with meat and onion filling) and plov (a rice dish with meat and vegetables).
Discovering Tashkent during Ramadan




Tashkent, the capital of Uzbekistan, offers a unique and vibrant atmosphere during Ramadan. Here are some of the best ways to experience the holiday in Tashkent:
Overview of Tashkent as a travel destination during Ramadan:
Tashkent, known for its beautiful mosques and vibrant food markets, is a perfect destination for those wishing to experience Ramadan in Central Asia. The city comes alive with religious celebrations, traditional music, and colourful decorations.
Best places to experience Ramadan in Tashkent
Minor Mosque is a historic and stunningly beautiful mosque in the heart of the old city of Tashkent. The mosque has been a part of the city's history for many years, and it's a great place to observe traditional Ramadan prayers and immerse yourself in the local culture. The mosque is known for its intricate mosaics and traditional Uzbek architecture, which adds to its beauty of the mosque. Visitors can explore the mosque's interior and exterior, admire its intricate design, and even participate in traditional Ramadan prayers.
Another must-visit destination in Tashkent is the Hazrat Imam Complex. This complex is home to several historic mosques, a madrasa, and a library, making it a crucial Islamic learning centre in Uzbekistan. During Ramadan, the complex host's nightly prayers, and visitors can witness the beautiful traditions of Islam firsthand. The complex is also known for its traditional music performances, which are held during Ramadan, and visitors can enjoy the beautiful melodies while taking in the stunning architecture and surroundings. Overall, these two destinations offer a unique and unforgettable experience of traditional Uzbek culture and the beauty of Islamic architecture.
Traditional Uzbek dishes to try during Ramadan
When it comes to traditional Central Asian cuisine, there are a few dishes that are a must-try during Ramadan. One of these dishes is lagman, a hearty noodle soup with meat and vegetables. Manti, steamed dumplings filled with meat and onions, are another popular dish perfect for breaking the fast. Shurpa, a meat and vegetable soup, is also an excellent choice for breaking the fast after a long day of fasting. It's worth noting that lagman is a popular dish in Uzbekistan and neighbouring Kyrgyzstan. These dishes offer a delicious and satisfying way to break the fast and experience the unique flavours of Central Asia.
If you're planning a trip to Tashkent during Ramadan, immerse yourself in the local culture and traditions for an unforgettable experience.
Experiencing Almaty during Ramadan




Almaty is a fascinating Kazakhstan city known for its beautiful architecture and stunning natural landscapes. During Ramadan, the city comes alive with vibrant celebrations and traditions worth experiencing.
Wander in the streets of Almaty
During Ramadan, Almaty welcomes visitors to several mosques and prayer spaces throughout the city. As Almaty has a sizable Muslim population, these mosques offer a beautiful setting for prayer and reflection. The Central Mosque, with its beautiful architecture and serene atmosphere, is one of the most famous mosques in the city and is a must-visit destination. The Khazret Sultan Mosque is another impressive mosque worth exploring, with its rich history and unique architecture.
In addition to its mosques, Almaty is renowned for its food markets, a treasure trove of traditional Kazakh dishes, fresh produce, and spices. The Green Bazaar, with its lively and bustling atmosphere, is a popular spot for locals and visitors alike. Here, visitors can sample traditional Kazakh delicacies, buy fresh fruits and vegetables, and stock up on spices and herbs. The Zelyony Bazaar, another excellent option, is a colourful and vibrant market that offers a wide range of produce, souvenirs, and other local products. Both of these markets are great places to immerse yourself in Almaty's local culture and cuisine during Ramadan.
Traditional Kazakh Dishes
Ramadan is the perfect opportunity to sample traditional Kazakh cuisine, and there are several dishes that visitors should take notice of. Among these dishes is beshbarmak, a hearty meal of boiled meat and noodles, a Kazakh cuisine staple. For those feeling adventurous, kazy, a type of sausage made with horse meat, is another must-try dish. Other popular dishes during Ramadan include lagman, a delicious noodle soup served in both Kyrgyzstan and Uzbekistan and shashlik, a variety of grilled meat. It's worth noting that beshbarmak is also a popular dish in neighbouring Kyrgyzstan, making it a great way to experience the local cuisine across borders.
Overall, Almaty is a great destination to experience the spirit of Ramadan and learn more about Kazakh culture and traditions.
Tips for Travelling During Ramadan in Central Asia
If you're planning a trip to Central Asia during Ramadan, there are a few things to remember to ensure a respectful and enjoyable experience. Here are some tips to consider:
Respect local customs: Ramadan is a sacred time for Muslims, and it's essential to respect local customs and traditions. Dress modestly and avoid eating, drinking, or smoking in public during fasting hours.

Check prayer times: Muslims must pray five times a day during Ramadan, and prayer times may vary depending on the country and location. Be aware of prayer times and plan your activities accordingly.

Be mindful of business hours: During Ramadan, many businesses may have shorter operating hours or be closed entirely during the day. Plan and check business hours before visiting.

Try local cuisine: Central Asian countries have a rich culinary tradition, and Ramadan is a great time to try traditional dishes. Look for local restaurants and markets that offer special Ramadan meals.

Stay hydrated: Fasting during Ramadan can be challenging, especially in hot weather. Be sure to drink plenty of water during non-fasting hours to stay hydrated.
By following these tips, you can ensure a respectful and enjoyable experience while travelling in Central Asia during Ramadan.
Conclusion
Overall, Central Asia offers a unique and enriching experience for travellers during Ramadan. There is something for everyone, from the vibrant cities of Bishkek, Tashkent, and Almaty to the traditional mosques, bazaars, and food markets. With delicious local cuisine, rich cultural traditions, and a profoundly spiritual atmosphere, Central Asia is the perfect destination for those exploring the Islamic faith and its practices during Ramadan. So why not plan your trip to Central Asia this Ramadan and experience this fascinating region's unique culture and customs.
Contact
Take a NEXT step towards your NEXT HOLIDAY with our easy-to-understand portal at an affordable price. Got any queries? We are here to solve everything for your adventure.
Location:
1210-1211, The Regal Tower, Business Bay Dubai, U.A.E.
Email: