Planning Tool Kit
Plan your travel most appropriately. Find out how you can make your travel time memorable.
Visit from June to July and February since this is the best time for visitors. However, you can visit any time of the month. Singapore is the best place to spend the best time with your loved ones. It has everything for its visitors to enjoy to the fullest. Pack your bags and visit anytime - Singapore is ready to entertain you.
Open Air Cinema, Live Music At Esplanade, MacRitchie Treetop Walk, Stroll On Southern Ridges, Fish Baiting, Photos With Merlion Statues, Hiking, Wall Doodling, Explore Gardens By The Bay, Singapore Symphony Orchestra, Visit Sultan Mosque, Bukit Timah Mountain Bike Trail, Visit Buddha Tooth Relic Temple, Sisters Islands Marine Park, Marina Bay.
Taste delicious food, look at art and culture, Enjoy and witness marine life, experience nightlife, and more. Experience the best things and places in Singapore and make lifetime memories. This place has got everything for every age group. Visitors can experience this paradise-like place to boost their travel time.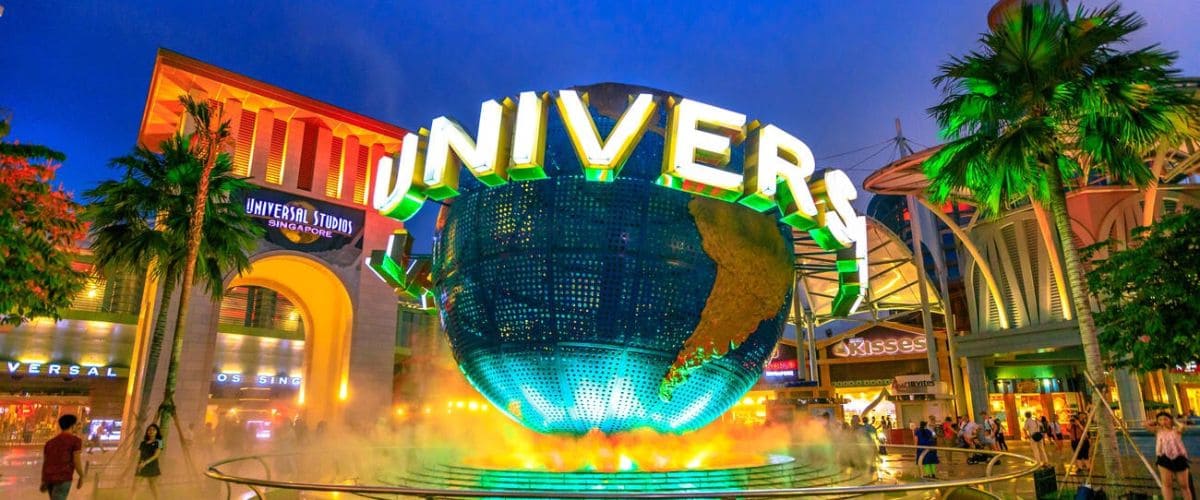 One of Asia's top tourist destinations is Singapore. Many people stop by this magnificent location to make the most of their vacation. Some people are still ignorant of the beauty, art, culture, enjoyment, and activities that this Asian nation has to offer. One of the cleanest nations you will ever visit is Singapore. There aren't many destinations that make a trip worthwhile, but Singapore offers its guests an amazing journey. This location offers both evening and daytime entertainment options.
When you enter the country's airport, the sections there will take your breath away. However, the beauty of Changi Airport in Singapore still needs to be discovered. It is one of the world's most beautiful and eye-catching airports. You will see outstanding architecture and lush green gardens as soon as you arrive at this location. There are so many amazing things to see and do here that your trip will be breathtaking. You will find more of this entertainment as you exit the airport. Let's use this blog to learn more about Singapore's surroundings.
Activities To Do In Singapore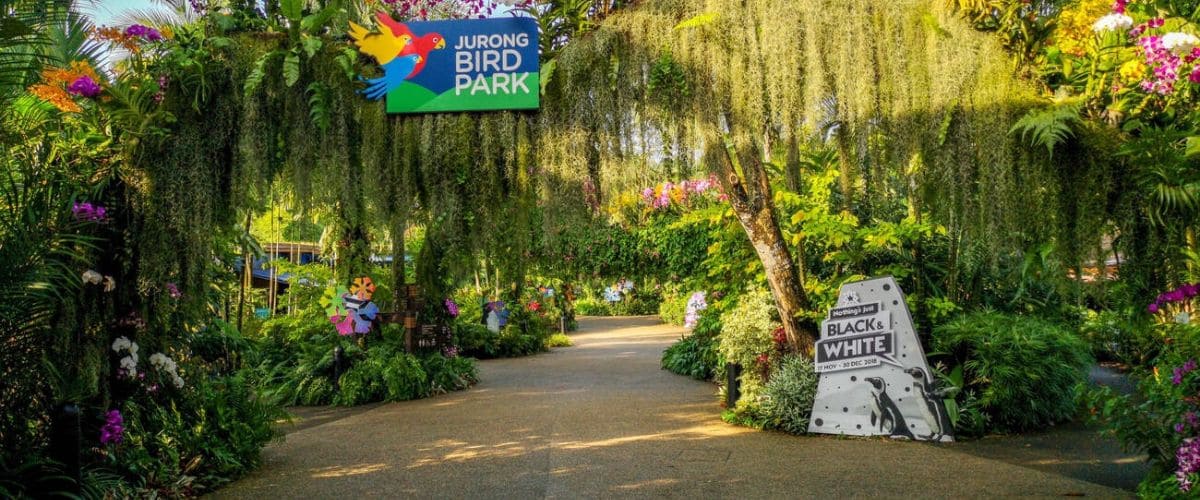 Singapore is famous for its activities and adventures. There are many land and water activities which will double your fun. Let's consider where and what you can do to make your travel memorable.

Skyhelix Sentosa

A place in Singapore where you can enjoy till your last breath. Since the structure is at a great height, travelers can get a panoramic view of Sentosa island and its neighbourhood. Travelers can enjoy their drinks and food with their friends and family for unforgettable memories. The high elevation of 35 metres above ground level allows the structure to be seen from a considerable distance.

Sentosa Cable Car Ride
You may travel to Sentosa Island and Mount Faber using the Singapore Cable Car, the world's first aerial ropeway system to cover a whole bay. You may also enter the Sentosa Cable Car Museum for free with your cable car trip pass, which features many interesting and uncommon exhibits. They also provide a range of options to enhance your cable car journey experience. This includes Cable Car with Luge & Sky Ride, Cable Car with 4D Adventure Land, Cable Car with Trick Eye Museum, Cable Car with Madame Tussauds, and Cable Car with Merlion Tower.

Marina Bay Sands Sky Park
It would be unjust to the vacation not to see Marina Bay while in Singapore. Enjoy the complimentary light and water show, which will astound you with the brilliant and colorful symphony they arrange. Additionally, you may take a boat excursion to take in the enchanted scene at night. Since the location contains green gardens that seem vivid and calming to the eyes, you do not need to worry about what to do here throughout the day. You may also do other activities, such as visiting an art museum or digital light canvas.

River Cruise Singapore
Exploring the Lion City of Singapore is one of the best experiences you will ever have. Listen to commentary as you cruise on a traditional Singapore bumboat from Clarke Quay and learn about the fascinating stories behind Marina Bay Sands and Merlion Park along the riverfront.

Adventure Cove Water Park
The most exhilarating adventure rides in the world can be found at Adventure Cove Water Park. Travelers have the opportunity to add exciting activities to their journey thanks to the abundance of water rides. Visitors can swim with over 20,000 tropical fish over a vibrantly colored reef. If you enjoy the outdoors, this will undoubtedly broaden your adventure. So, experience the water splashes at this fantastic water park in Singapore. The Adventure Cove Waterpark is a hidden gem for thrill-seekers or those who prefer the outdoors and a vibrant array of aquatic activities. Imagine the fun and excitement as you outrun to have a once-in-a-lifetime adventure. For those who want to take things easy, the Adventure River offers you the chance to do that as you float through tunnels and tropical gardens while taking in the surrounding natural splendor.

Jurong Bird Park
The biggest bird park in Asia, Jurong Bird Park has long been a favourite destination for those who value the outdoors and birds. This large park, which is 20.2 hectares in size and is located in the western part of Singapore, is home to more than 5,000 species of birds. Rarest birds like Edwards' Pheasant, Bali Myna, Straw-headed Bulbul, and Philippines Eagles can be seen here. Visitors have the opportunity to engage in activities other than bird viewing here. You may engage in activities like bird feeding, wildlife tours, camping, keeper talks, and even take your kids to a water playground for a splashing good time. You can also discover an extensive egg collection. So you must plan to travel to this location.

River Safari Singapore With Boat Ride
Float around Singapore's picturesque waterways on a boat. Another fantastic activity in Singapore is a river safari. There are several places across the world where you may witness aquatic life; however that can be seen here. During the river safari, you see both the natural beauty and marine life all at once. Additionally, visitors may see 5000 creatures from 40 endangered species, adding to the unique nature of their adventure. The Giant Panda Forest is something you must not miss. Another area where animals should be monitored is here. The simultaneous appearance of red pandas, giant pandas, and golden pheasants is a stunning sight. Start your excursion early in the day to directly see the animals in action.

S.E.A. Aquarium
Sentosa Island in Southeast Asia is home to an abundance of aquatic life. The area is referred to as the S.E.A. aquarium. Over 10,000 aquatic critters from over 800 distinct species may be found in this aquarium. At this location, a large diversity of marine species are readily seen. In addition to this, the aquarium's open ocean portion is the most amazing. Here, you may see a more comprehensive picture of the more than 50,000 aquatic species in their native environment. Your head will be absolutely blown by global creatures. There is much more to do and see, but this is just a little introduction to this site's aquatic life.

Madame Tussauds Singapore
You must be aware of wax museums, but have you ever visited one? If you still need to, include this location in your next trip to Singapore. Another museum dedicated to illustrious people, leaders, and fictitious characters is this one. This wax museum is unique from others. It is separated into many parts that highlight well-known sports figures, history and leaders, A-list celebrities, music, television, and film, as well as the IIFA Awards Experience. This location provides everything you need for a great day. This includes photo opportunities with wax sculptures, boat tours around the museum, opportunities to interact with your favourite Marvel superheroes, and virtual reality racing.

Gardens By Bay
A terrific place to experience the freshness and greenery is Gardens by Bay. This location, close to the marina bay beaches, attracts tourists. Every building area is covered in colorful, velvety vegetation that will make you feel good. The most recognisable aspect of this place is The Supertree Grove. In the Supertrees region, you may find ferns, bromeliads, and orchids. You may also see the light and music display, transforming the night into a magnificent scene.

Singapore Zoo With Tram Ride
Want to explore a place loaded with wild animal species while sitting in a tram? This is a must-visit place to go in Singapore. There are 2800 animals and 300 species you might have heard of and never seen. This is the best opportunity to see animals in their natural habitat. It is a leisure experience to observe worldwide animals from elevated platforms, underwater galleries, and glass observatories closely.

Night Safari Singapore
Since animals are more active at night, Singapore offers facilities for its visitors to see them in action. The woodlands provide animals with a natural environment by allowing them to roam freely. 7 distinct zones are organised based on various climatic conditions. Each location has an animal that can survive there. Since Singapore Zoo provides a wide range of animals for you to see in a single area, you do not need to go to various places. So in Singapore, take advantage of both the animals and the nightlife.

Universal Studios Singapore
Are you excited about fictitious people, bumpy thrilling rides, or fireworks? Then you should definitely go here. The ideal spot to explore all experiences is Universal Studios. You won't be able to stop yourself from enjoying the rides and activities this site offers, regardless of your age. It is the only park in Southeast Asia with 24 adventurous rides, shows, and attractions, and it has not one but seven themed zones. So, whether you want to witness dinosaurs from Jurassic Park or have lunch with your favourite character, Universal Studio Singapore is a fantastic option for everyone.

Ifly Singapore
Scared of skydiving but want to try it too? Let your fear go as ifly is the place to make your skydiving dream come true. This place provides indoor skydiving with a team of experts to guide you so that you can enjoy the adventure. Many people, including celebrities, come here to experience indoor skydiving in Singapore. So, say bye to fear and hi to adventure.

Singapore Grand Prix
Imagine watching F1 race cars in Singapore travel. Well, it is possible in Singapore. No other nation offers its visitors as incredible nights as this one does. They also plan the best in drama, entertainment, and racing to enhance the evening. Many well-known celebrities worldwide come here to add to the night's charm and adventure. The Grand Prix Season Singapore (GPSS) is a 10-day entertainment festival that takes place around the city and offers live music, outdoor shows, and other fun activities.

Wings of Time
Enjoy the most exciting show like never before in Singapore. This is yet an incredible and lively place that you must visit. The 30-minute show exhibits an open water show for voyagers telling stories about courage, mystery, and magic. Fireworks and laser lights are an add-on to this show to make it look more attractive and interesting for travelers around the globe. This event is something that you should not miss at any cost.
Nightlife In Singapore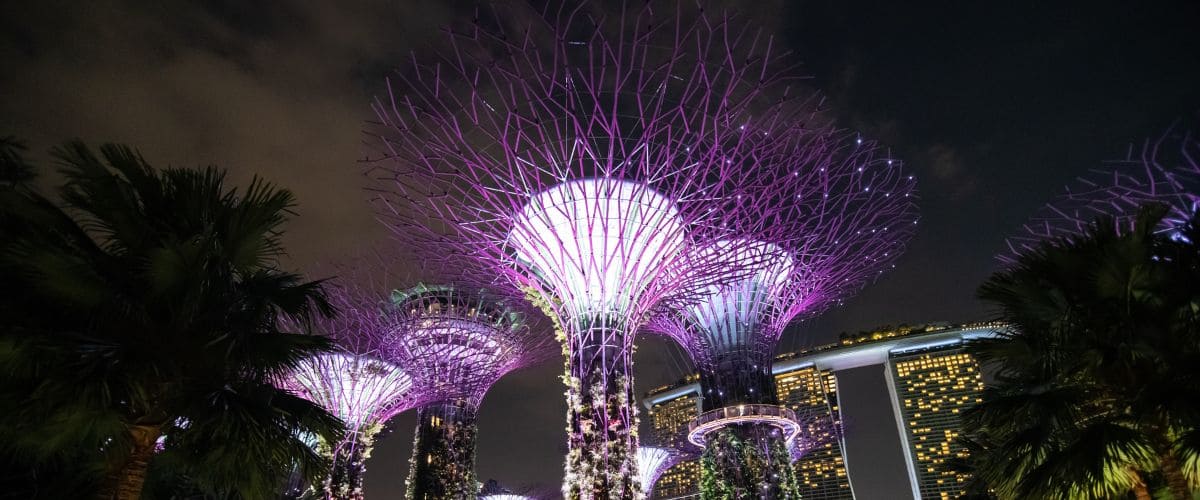 Singapore is a country with glamour and grace, and hence, it has the best nightlife to enjoy. There are many famous places and things you can do to enjoy the nighttime in Singapore. From bars, pubs, and markets to grounds, theme parks, and zoos, this land has everything stored for its visitors. Check out the list that serves the dazzling nightlife in Singapore.
Singapore Night Safari

Gardens By The Bay
Clarke Quay
Laser & Fountain at Marina Bay
Pub Crawl
Wings Of Time
Zouk Club
Crane Dance
Marina Bay Sands Casino
Altitude Bar
Screening Room
Chinatown Street Market
Tanjong Beach Club
Pangea Club
Holland Village
Singaporean Food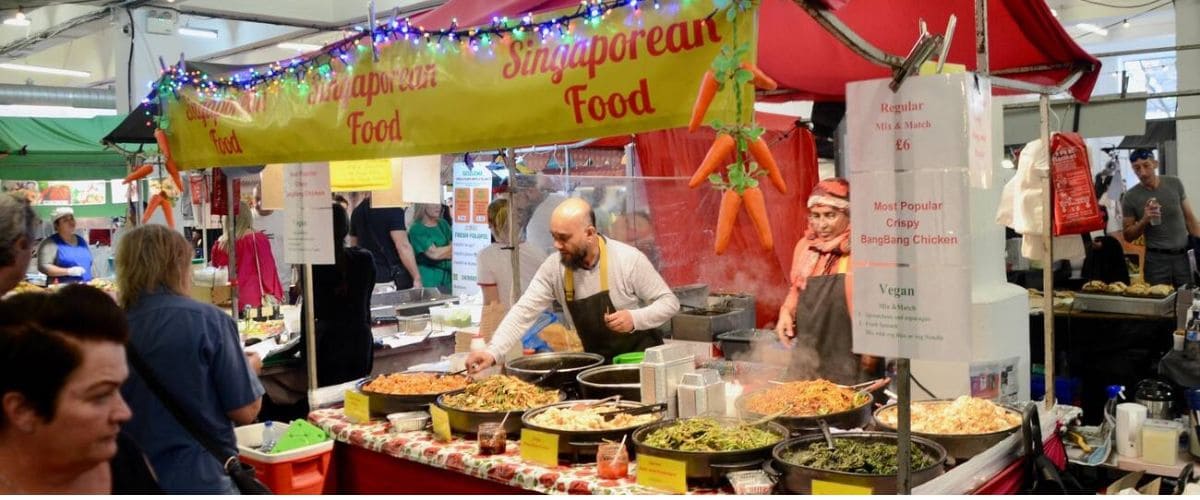 If you love tasting food, then here are the things you should not miss out on while traveling to Singapore. These are some of Singapore's most famous dishes, making your trip effortless and fruitful.

Hainanese chicken rice
Chilli crab
Laksa
Char kuay teow
Hokkien prawn mee
Barbecued stingray
Fish head curry
Satay
Char siew meats on rice or noodles
Oyster omelette
Bak kut teh and rice
Kaya toast
Nasi lemak
Roti prata and teh tarik
Ice kacang or chendol
Art And Culture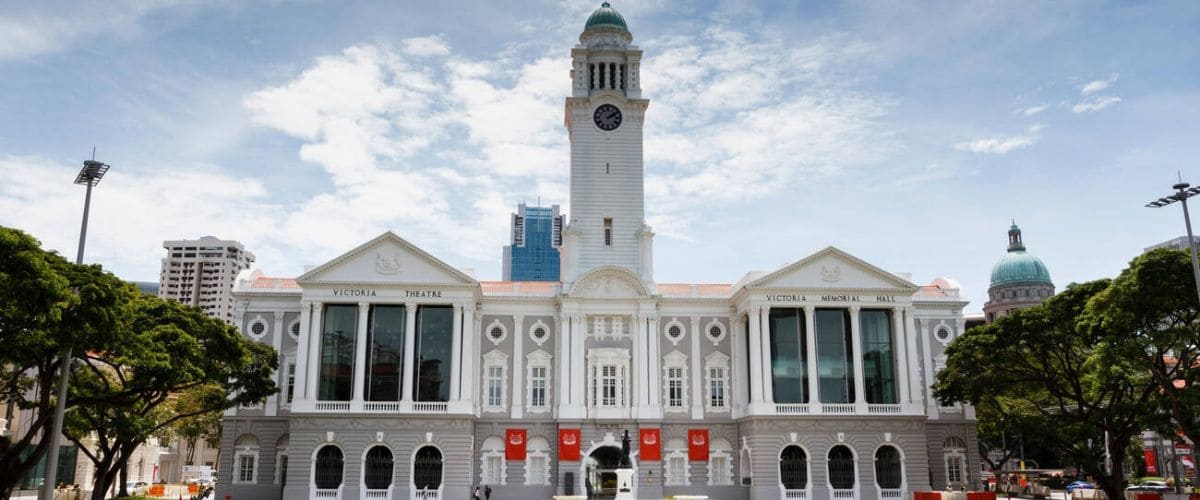 Want to learn about Singaporean art and culture? Follow the list to know where you could go to see the art and culture of this lively land. Buildings, museums, theme parks, and more are designed in a complex yet beautiful manner. You can witness types of art, music, and drama in these landmarks to learn about Singaporean culture.

The Substation
Drama Centre
Singapore Sports Hub
Singapore Conference Hall
Victoria Theatre & Victoria Concert Hall
Marina Bay Sands
Esplanade - Theatres on the Bay
Resorts World Sentosa
Conclusion:
Singapore is full of life; thus, you can never get bored of anything in this place. Sightseeing the top attractions of Singapore will make your trip the great memorable trip you have ever had. So, get yourself ready to witness the wonderland - of Singapore. From city tours to indoor activities for kids and families - Next Holidays will provide you with everything you need for your adventurous trip to Singapore. Visit our website to know what activities you can add for a thrilling tour.

Recent blogs
Follow Us on :
Contact
Take a NEXT step towards your NEXT HOLIDAY with our easy-to-understand portal at an affordable price. Got any queries? We are here to solve everything for your adventure.
Location:
1210-1211, The Regal Tower, Business Bay Dubai, U.A.E.
Email: