Planning Tool Kit
Plan your travel most appropriately. Find out how you can make your travel time memorable.
The world's fashion capital is Paris. Even if this location is only a city, there are unquestionably impressive aspects that draw people there each year. Everything you could be anticipating while planning a trip is in Paris. You folks may find anything in the city: art, culture, fashion, romance, etc. Why not choose this lovely location for your upcoming trip? Paris is one of the most populated cities in Europe, yet an iconic place in the world. From day till night, you can enjoy the city all day long. This holiday destination is a correct choice for newly married as well. Check out what you can do in Paris.
Places To Visit In Paris
Eiffel Tower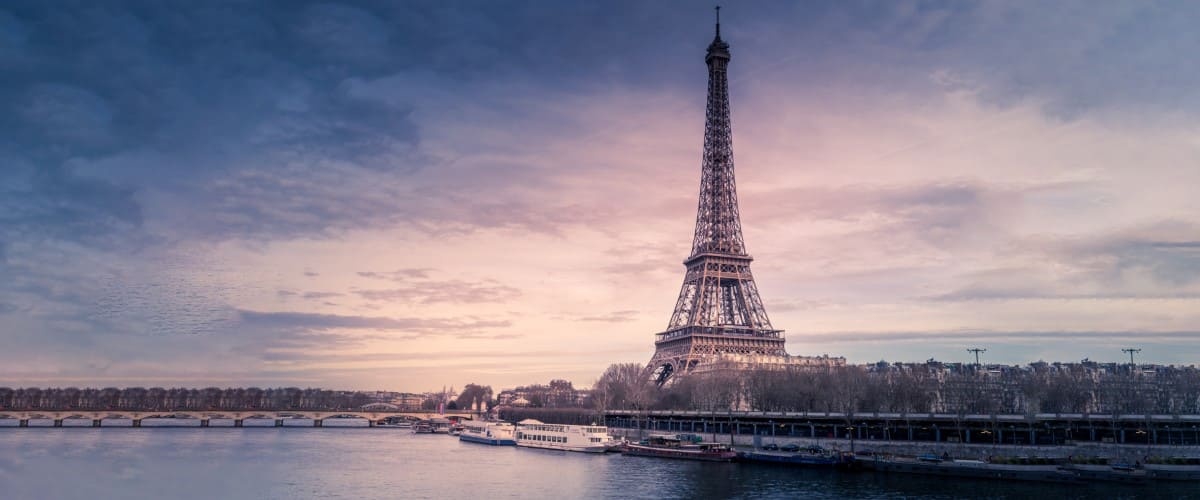 The Eiffel Tower is a popular tourist destination in Paris. When in Paris, there are many good reasons to stop by this location. Gustave Eiffel, a structural engineer, used iron lattice to construct this building or structure. Three storey of this 1063-foot-tall structure is accessible to visitors. The tower's first and second floors have bars, restaurants, and stores to keep guests entertained. Travelers have access to mouthwatering cuisine, souvenirs, and even wine. Travelers can observe the entire city from one location thanks to the observation deck and breathtaking views of the city provided by the top level. This area embodies what makes Paris so alluring to visitors worldwide. You'll be in awe of this location's wholesome charm. You must see the magnificent Eiffel Tower at night. Since you may enjoy the organized light and sound spectacle, we advise seeing the Eiffel Tower at night. So get your camera ready and record the most memorable moments during your visit to Paris.
The Louvre
Many museums and galleries exist worldwide, but The Louvre is the most famous in Paris. It is the most magnificent place to visit in Paris. The museum is divided into different sections, which makes it unique. There are Egyptian antiquities, oriental antiquities, Islamic art, Greek and Roman art, paintings, art objects, medieval sculptures, graphic art, and more. The talk of the town and the world-famous painting - Leonardo da Vinci's Mona Lisa, is the center of attraction in the gallery.
Along with it, there are many other things to witness - Winged Victory of Samothrace, Michelangelo's Dying Slave, Lamassus, and the Great Sphinx of Tanis. Do not miss this museum's rich history, art, and culture. The museum's building is fashioned like a pyramid of enormous glass, with three smaller pyramids around it to highlight its splendor. Get the museum on the list to observe and learn about this historic landmark.
Notre Dame Cathedral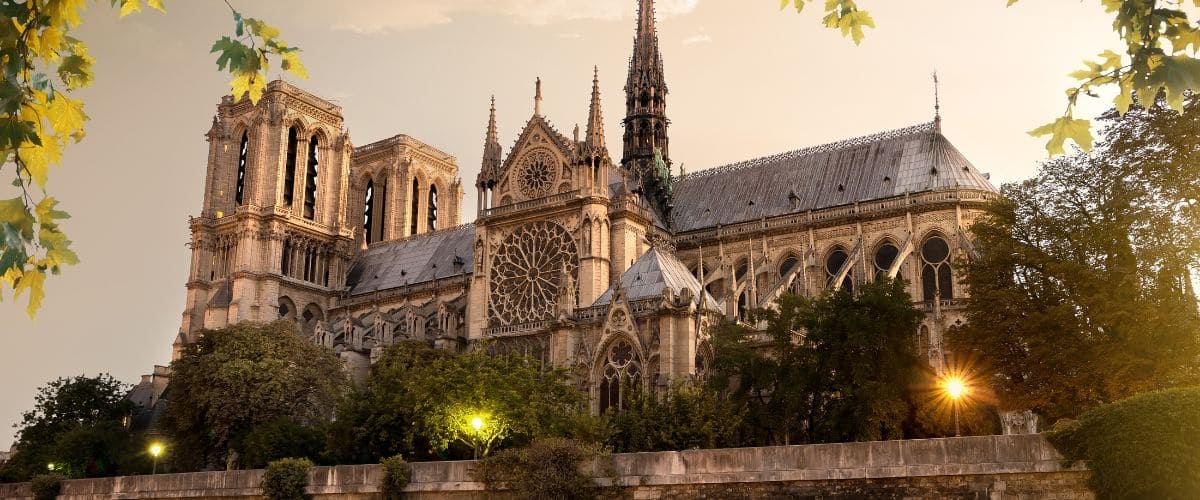 Notre Dame Cathedral is one of Paris's most popular Roman churches. It is a beautiful venue of worship that draws people in rather than just being a church. Your eyes will be opened by the stunning Gothic architecture of the location. Unique sculptures and gargoyles may be seen here, adding to the area's attractiveness. Visitors are free to enter the church, so why not visit this important historical site? Hire a tour guide to learn more about the history of Paris's most remarkable Roman church.
Arc De Triomphe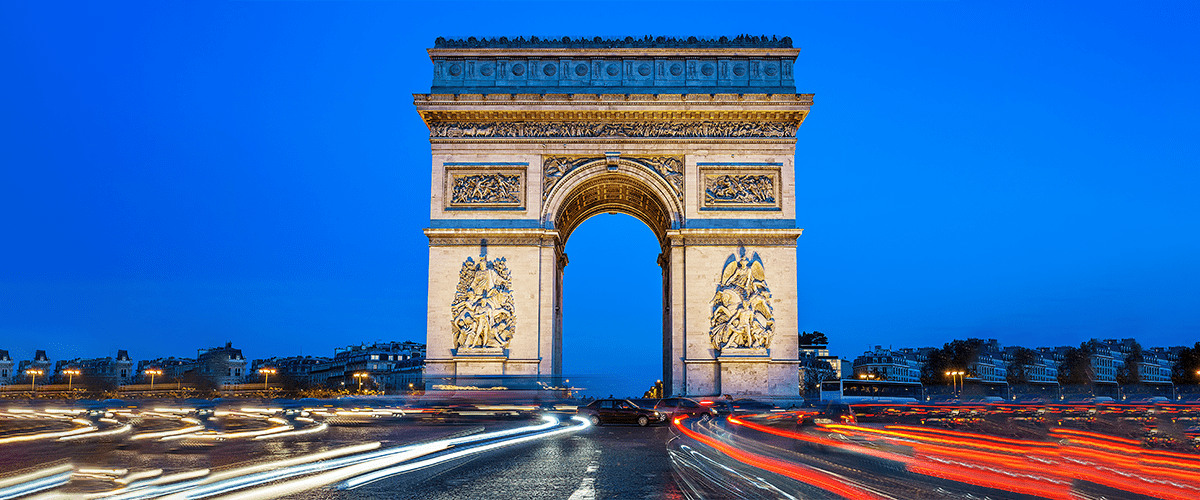 The Martyr Soldiers of the First World War are commemorated in the Arch of Triomphe. The memorial is illuminated in memory of the martyrs at roughly 6:30 p.m. It is located in the center of the Étoile roundabout. The building's design, in which the carvings on the pillars reflect the history leading up to France's triumph, is its most attractive feature. We advise you to take in the scenery to add some experience to your vacation.
Montmartre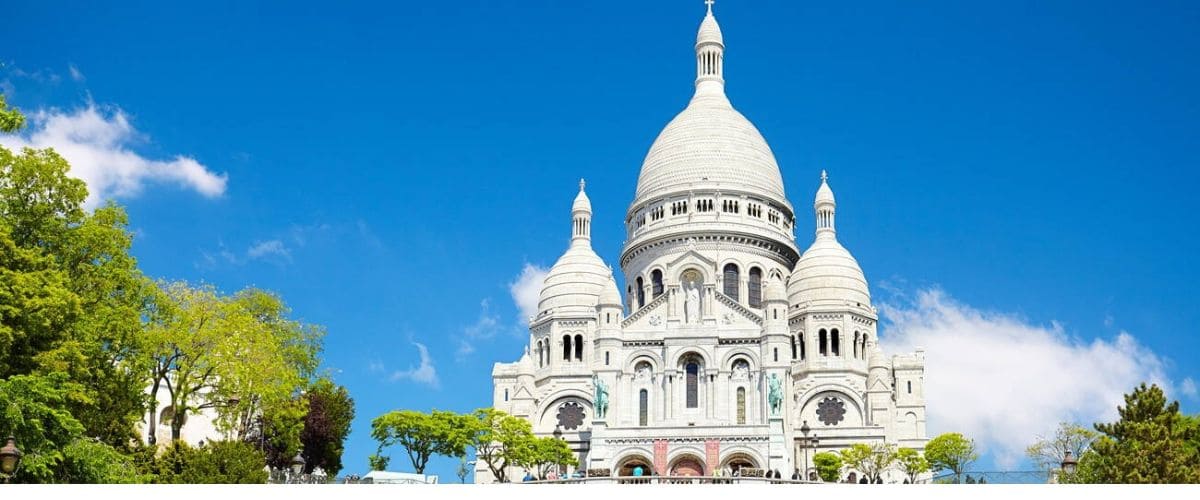 Tourists in Paris can visit the historic white village of Paris - Montmartre. It is situated in Paris's hills and heights. For travelers like you, several artists collaborated to create this masterpiece. The busy Square of Tertre and the white-domed Basilica of the Highlands are among the top attractions in Paris. Art enthusiasts and painters may be seen working on works of art inspired by Montmartre on the sides of the road. So take in the historical and live artwork of one of Paris' most beautiful locations. The Basilica du Sacré-Coeur, Musée du Montmartre, Place des Abbesses, Espace Dal, and Bateau-Lavoir: A Famous Artists' Atelier is among the adjacent prominent locations that visitors shouldn't miss.
Palace Of Versailles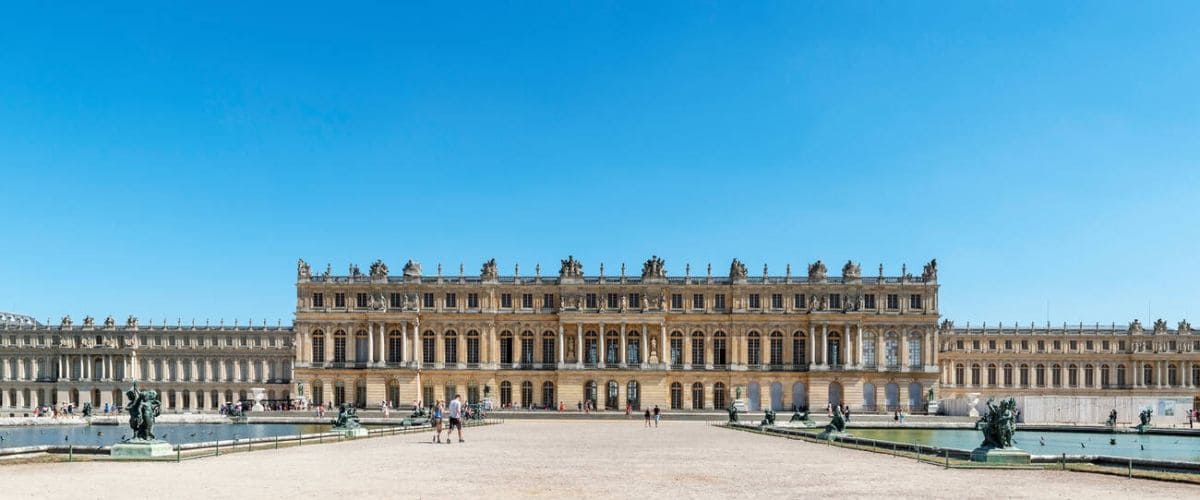 One of the finest palaces you have ever seen is the Palace of Versailles. Every nook and cranny of the room has its own unique charm. The enormous palace has 2,300 rooms, each of which has an exceptional design that draws thousands of people to this historic location. The castle exudes luxury, from the sumptuous patio to the magnificent floor or runway. You'll fall in love with the palace's main draws, including the Hall of Mirrors, the Museum of the History of France, the Garden, the Queen's Chamber, the Chapelle, Royale, the Grand Trianon, and the Musical Fountain Shows.
Palais Garnier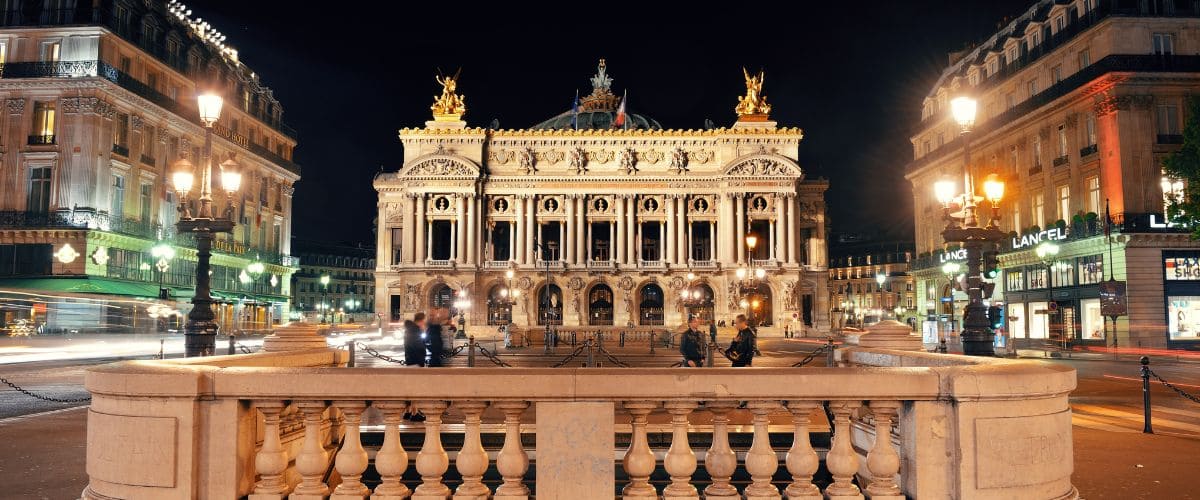 A renowned opera venue in Paris is the Palais Garnier, often known as Salle des Capucines. Many tourists come to this location to see opera and ballet performances. Once you enter the Paris opera house, your eyes will be opened by the grand and regal architecture of the building's interior and façade. The monument has pavilions, a grand foyer, a stage fly tower, a gorgeous stairway, chandeliers on either side of the corridor, a gallery on the main façade displaying exquisite artwork, and wooden carvings make it a prominent attraction in Paris. The Salon du Glacier, Foyers, Bassin de la Pythie, Grand Escalier, The Auditorium, and the library offered by these top museums in Paris that you shouldn't miss.
Quartier Latin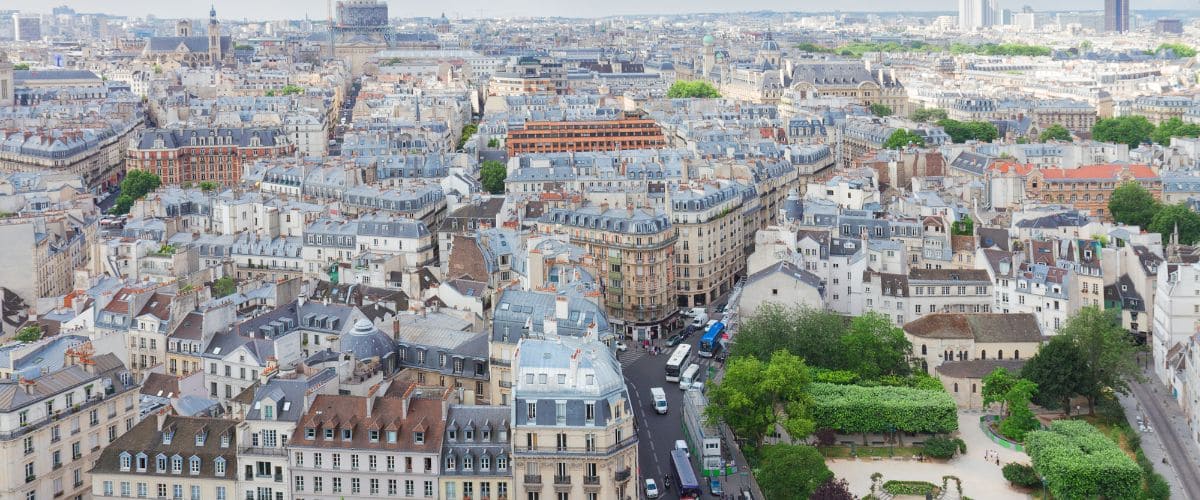 You may reach Quartier Latin in Paris by walking along the Seine River's banks. A center for prestigious educational institutions such as the Schola Cantorum, the Ecole Polytechnique, and the Ecole Normale Supérieure. Travelers may unwind and take in the neighborhood's beauty here. The private landscape garden of the Senate House is located in Luxembourg Park, which is home to the Palais du Luxembourg and is renowned for its beautiful Medici fountains. Many sports championships are held in the Garden, such as the Championship of France tennis tournament. Additionally, there are apple orchards, the Orangerie, the Pavillon Davioud, and a bronze Statue of Liberty miniature in the area that are all beautiful to watch.
Moulin Rouge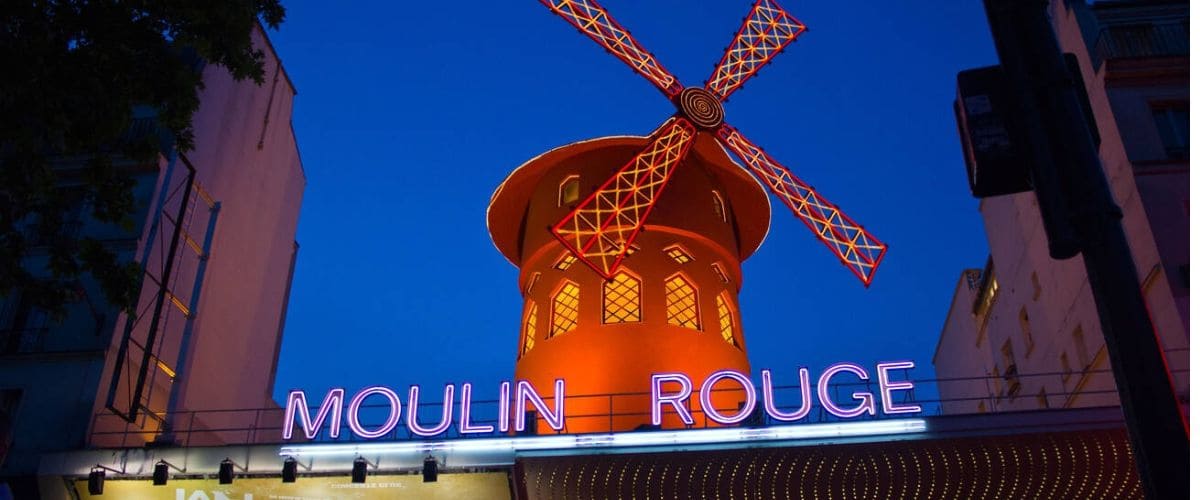 If you're searching for some more entertaining performances, Moulin Rouge is a historic, classic, and bohemian setting. The most well-known cabaret performances in Paris have been held in the moulin rouge, situated on the Montmartre highland. The rocking vintage venue is tastefully furnished, making it a desirable location for those arriving for the performance. Enjoy the nighttime at Moulin Rouge to enjoy the hot music or the romantic ambience of this lit Parisian structure. Enjoy the evening, buddy! One of the strangest yet most magnificent locations in Paris to visit!
Disneyland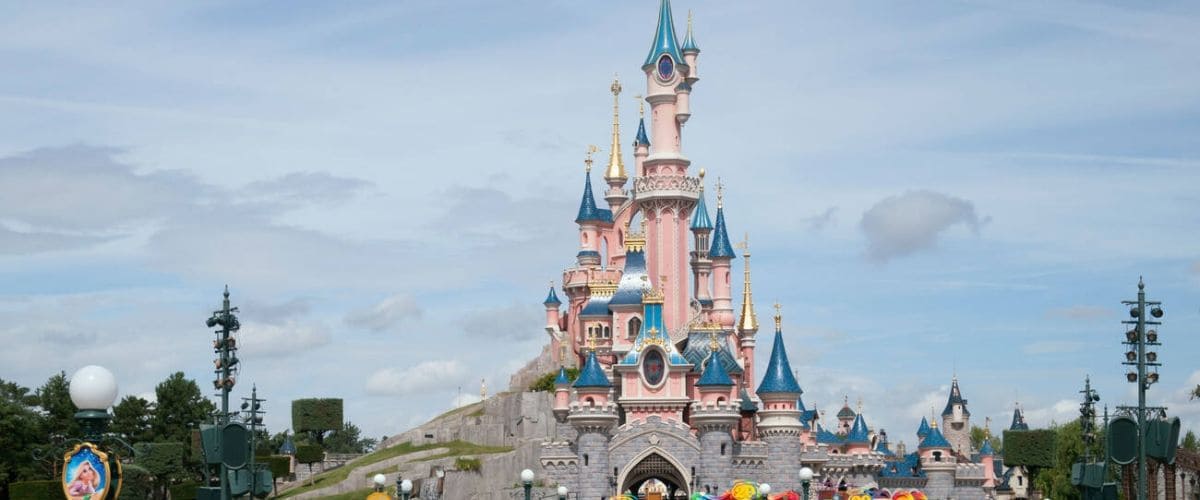 Finding a location in Paris to go crazy? The best location for such enjoyment and amusement is Disneyland. At this adventurous theme park in Paris, let your inner kid go. We all adored fictitious characters as children, like Mickey Mouse, Pooh, and other Disney characters, but what if you could see them all in one place? Unreal, isn't it? The world's cheeriest amusement park is Disneyland. Disneyland in Paris offers a variety of family-friendly activities, including exciting rides, protests, parades, performances, and movies. The park as a whole is lively and colourful to capture your eye. Make your journey worthwhile with a fun-filled day excursion to Disneyland, where you may explore the princess pavilion, go to the arcade, ride a horse-drawn streetcar, learn the little word, or take pictures with your favourite characters. For one of your most memorable trips ever, take in the park's fireworks display.
Place De La Concorde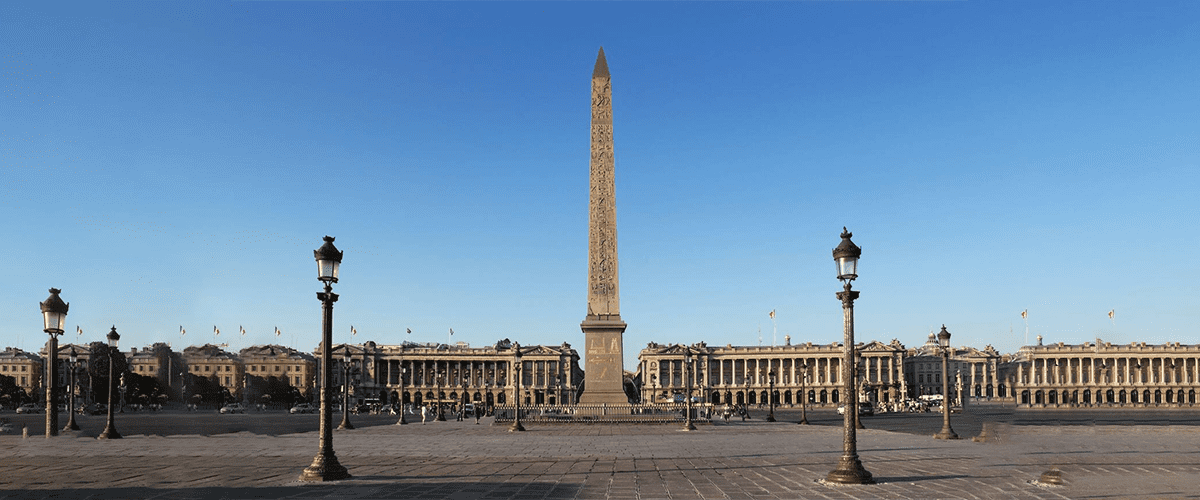 The Place De La Concorde is the most giant square in France and is decorated with lovely fountains and statues. As King Louis XV recovered from a terrible illness, the region was built in his honor. People commemorated the King's recuperation time, making the square a historical destination ever since. At first, the statue of the King was on exhibit. But afterwards, a libertarian law called Liberté was introduced to take its place. The main draw of Place De La Concorde is the Luxor Obelisk, which stands in the middle of the area. Ramesses II ordered and gifted one of these two ancient Egyptian obelisks carved to stand on either side of the entrance to the Luxor Temple. This square is lively and congested with people due to heavy foot traffic. The two fountains make the quad even more beautiful (Fontaine des Mers and Fontaine des Fleuand).
Sainte-Chapelle
Saint Chappelle is one of the oldest monuments in Paris. The gothic architecture all over the place is an attraction to look forward to. The marvelous colorful stained glasses bring in the sunlight, making the place lively. So devote your prayers here or enjoy concerts - it's upto you. The whole look, from interior and exterior, will fascinate you about this church.
Centre Pompidou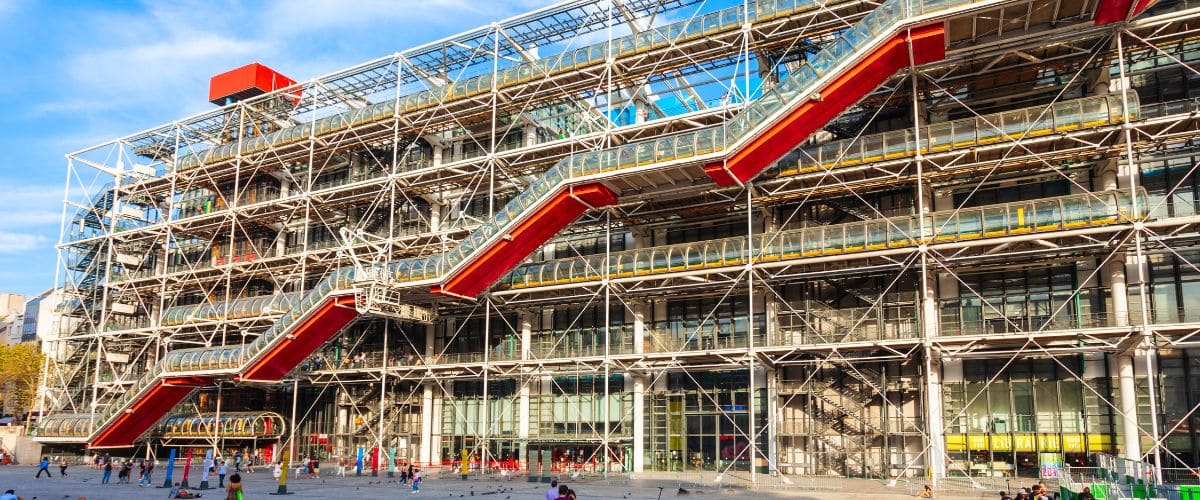 The Center Pompidou is a well-known structure with complex yet intriguing architecture. Its most impressive feature is its library, the largest in France, and its modern art museum, one of the most prominent in Europe. The five-storey structure houses an exhibition of art and culture worldwide. Visitors might also enjoy visiting the acoustic and music research center. At Georges, a rooftop bar and restaurant, you can marvel at mesmerizing sunrises and sunsets.
Musee D'Orsay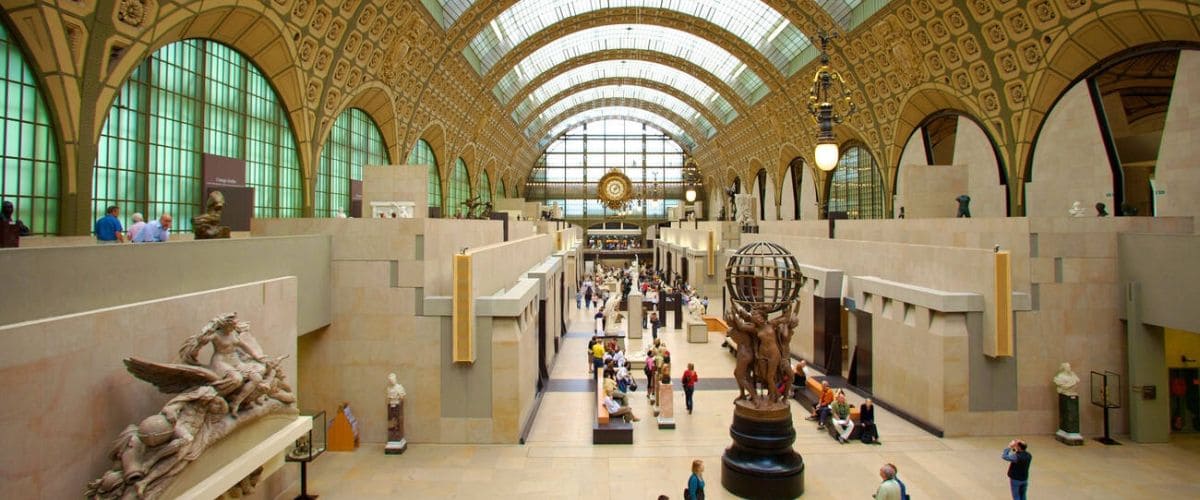 One of Paris's most visited museums is Musee D'Orsay. The location offers everything in detail, including art, culture, and sculptures, so visitors may learn about the art they have to offer.
Sacre-Coeur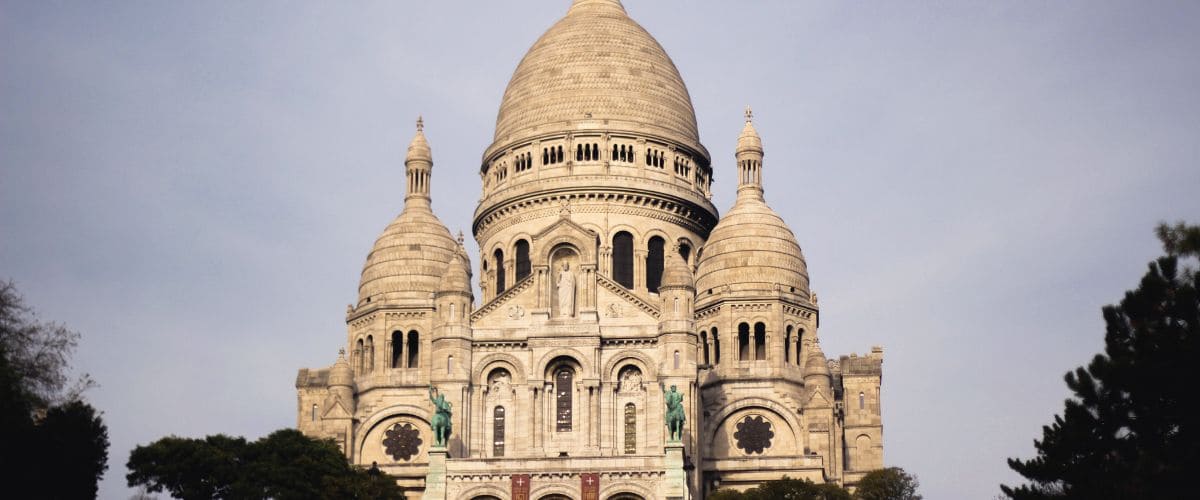 This location illustrates the architectural style and spiritual importance of Romano-Byzantium. You may unwind in the nearby Garden while nationalism is indicated by the walls, arches, and entrance. Observe the Sacré-Coeur, another stunning structure in Paris. View France in its entirety from the top of the dome.
Pantheon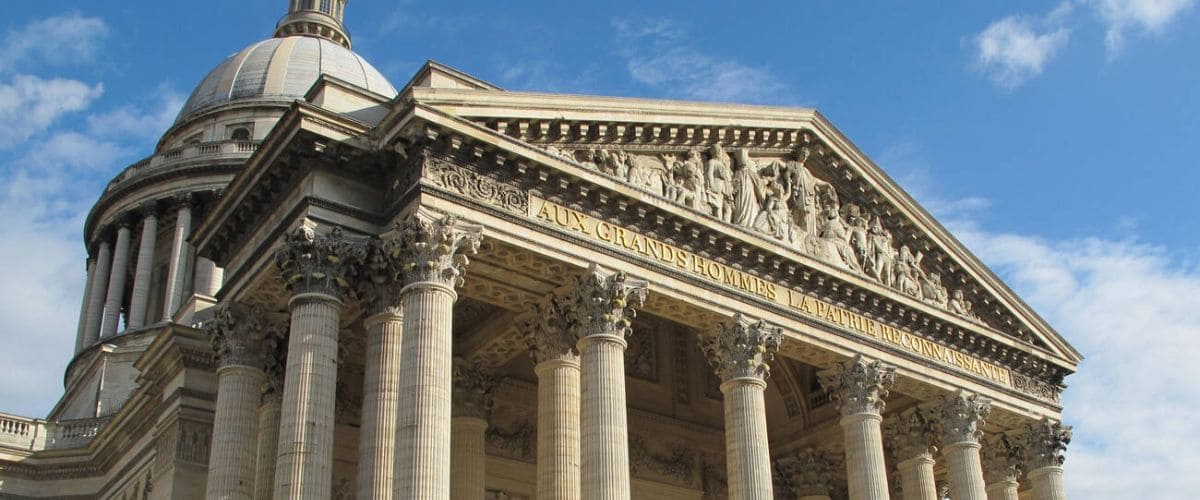 Another well-liked destination is the Pantheon. Famous French personalities' tombs are housed in graves at this location. You may enjoy the local cafés, bookstores, and restaurants at this location because it is in the Latin Quarter. This is a must-visit location if you're traveling to Paris.
Saint Germain Des Pres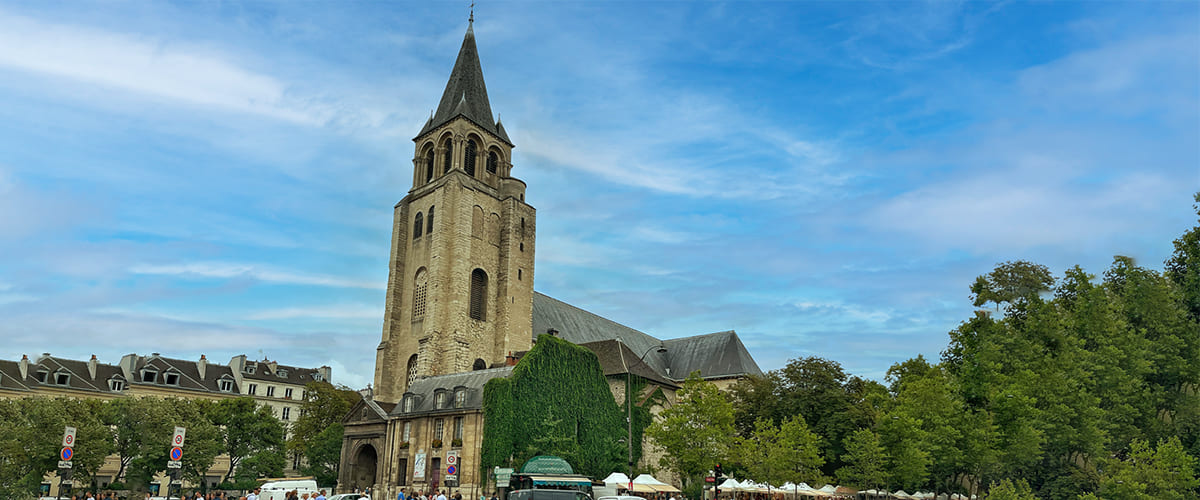 If you're seeking an isolated location where you may have a good, snug time, this is the place for you. Its location along the river seine makes it the ideal romantic destination to enjoy with your significant other. Delicious cuisine is also available in the local cafés and restaurants. You can spend a day touring galleries, hip boutiques, and other attractions here. Another allure of Paris that draws many visitors each year is its vibrant nightlife.
Musee Picasso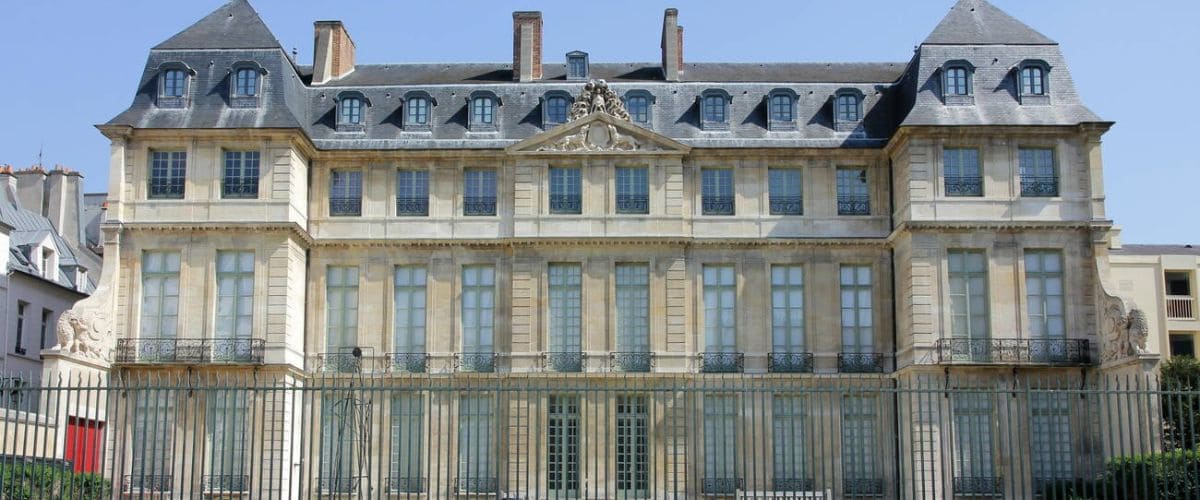 Do you know Picasso? Whether you are familiar with him or not, you will ultimately learn about him and the well-known pieces of art he created that are on display in this Parisian museum. It is a fantastic location to learn from and enjoy, with over 5000 works and thousands of accomplished pieces. For visitors, there are several additional works of art by well-known artists, including engravings, sculptures, paintings, and sketches.
Musee Rodin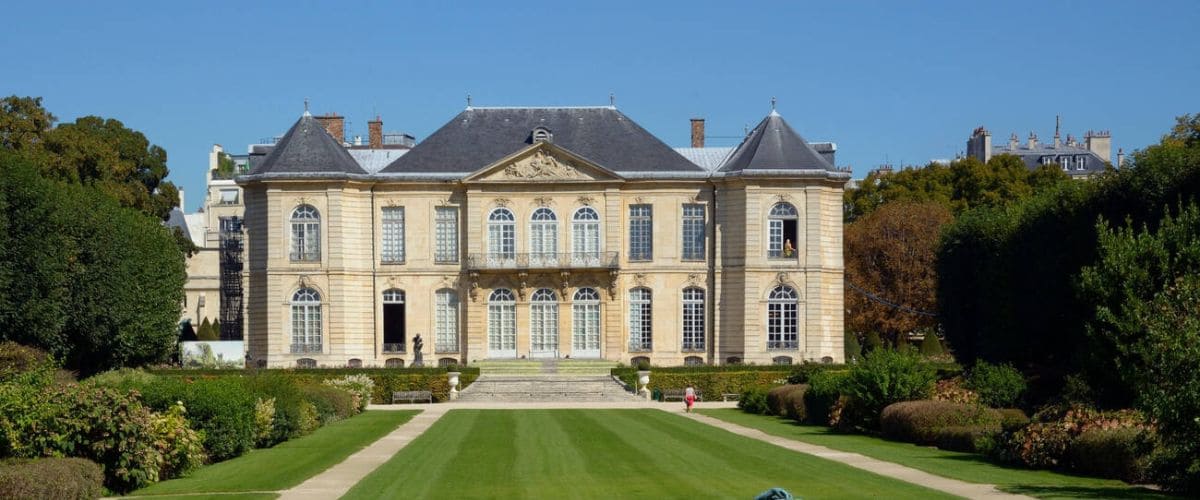 This museum displays the works of Auguste Rodin, one of the greatest French sculptors. It is solely devoted to his exceptional artistic talent, including The Kiss, The Thinker, and The Gates of Hell. This museum should be on your list of must-see attractions in Paris if you enjoy viewing art and appreciating artwork.
Le Marais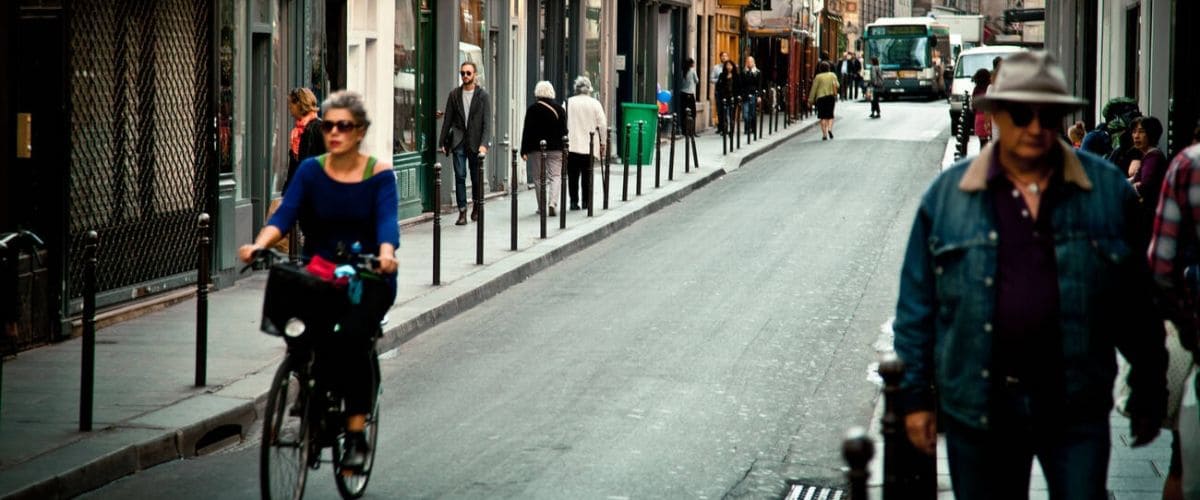 Take a stroll around Paris's Jewish district, Le Marais. Unique cafés, restaurants, stores, and galleries may be found. Whether you want to shop or eat, you can find everything you need here. Avoiding this location might not be a hip choice, so go for the Paris Le Marais walking tour instead.
Galeries Lafayette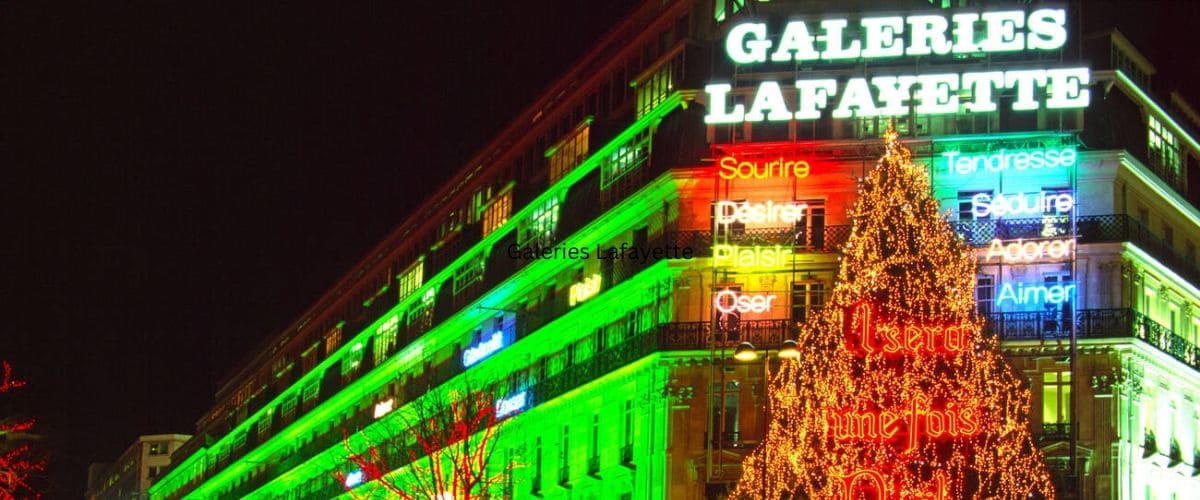 Feel the abundance at Galeries Lafayette - a one-stop store for all luxury brands. This store is a world of famous and well-known brands for shopping lovers. Travelers can find many French and other brands like Chanel, Louis Vuitton, and Hermes here. The three-storey department offers a great view of the city from the topmost floor. So walk up to yet another fashionable spot in Paris.
Catacombs Of Paris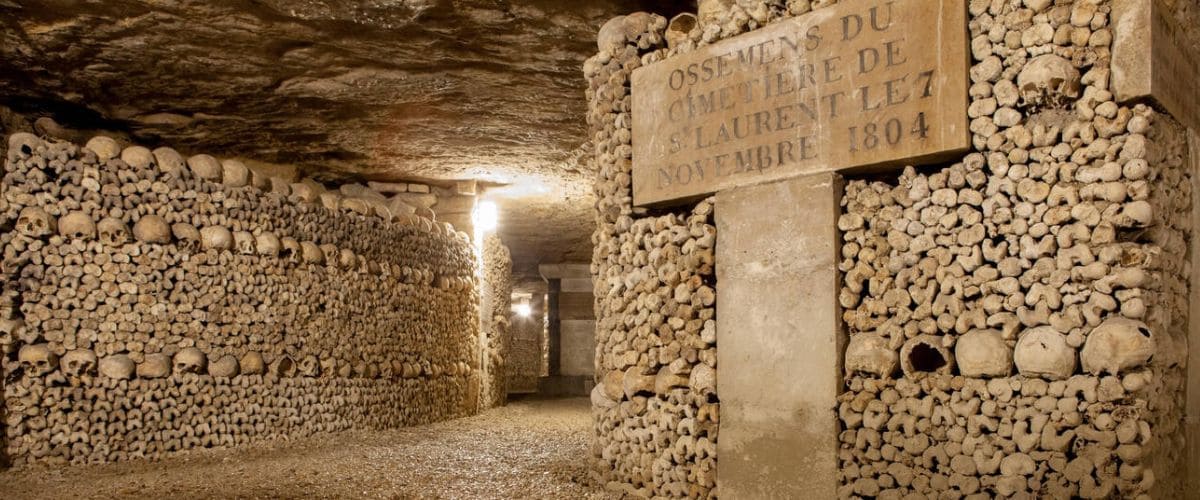 Ever envision a fascinating and unusual location filled with bones and skulls? We mean, never? The Catacombs of Paris are one such location in Paris. This location was established to address the issue of overcrowding in cemeteries. You will be amazed to learn that there are extensive underground tunnels and caves stuffed with bones and skulls. So see Paris' most distinctive location.
Île De La Cité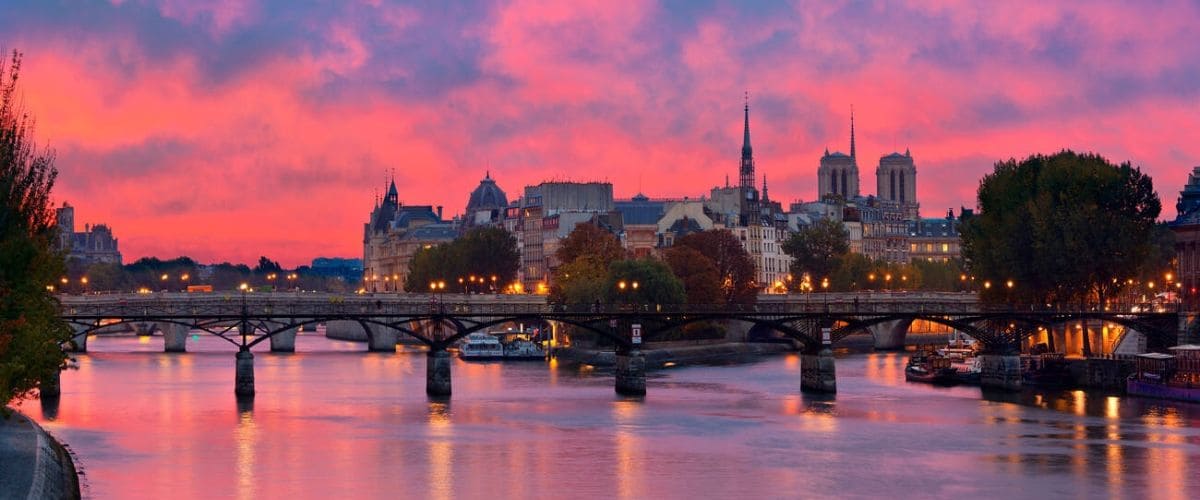 The most well-known island in Paris, located in the Seine River, is the Île De La Cité. It is also referred to as the city's precise center. Just 981 people are living there since only the northeast and western parts of the island are occupied. The Mémorial des Martyrs de la Déportation is a monument in this location honoring individuals transported from Vichy to Nazi extermination camps during World War 2. The Pont Alexandre III Bridge is Paris's most famous and beautiful bridge, only 3 kilometers away from this location. The Champs-Élysées and Les Invalides are connected by this bridge, which was constructed during World War II. Numerous sculptures have been carved on and around the bridge to go with it.
Musée Jacquemart-André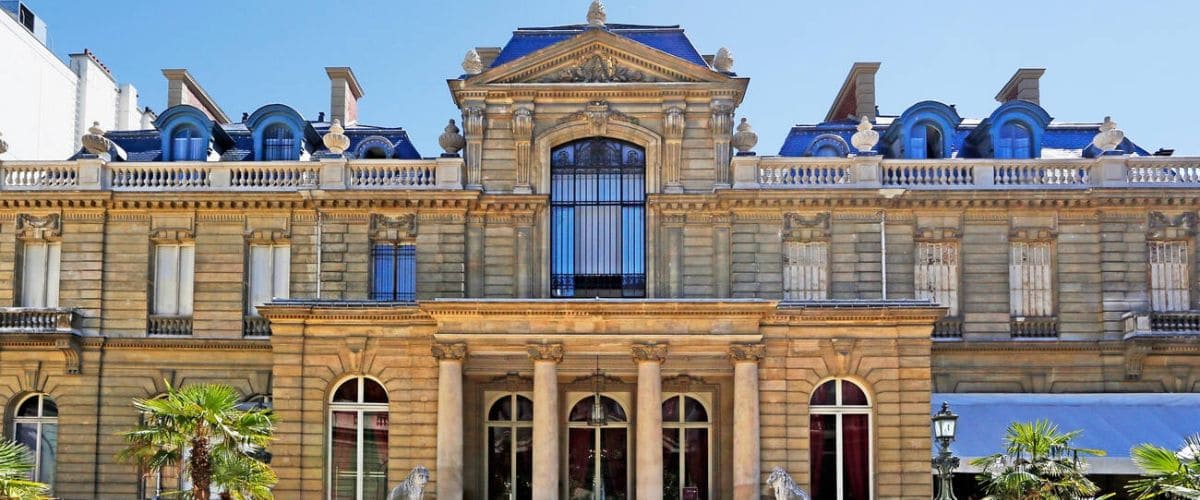 This private museum was explicitly created for the benefit of the general public. Henri Parent, a well-known French artist, made the museum's five distinct parts. Moreover, Édouard André, a prominent social painter, and his wife had this house as their home. Later, they collect all their exquisite works of lifelong artwork and display them to the public.
Le Manoir De Paris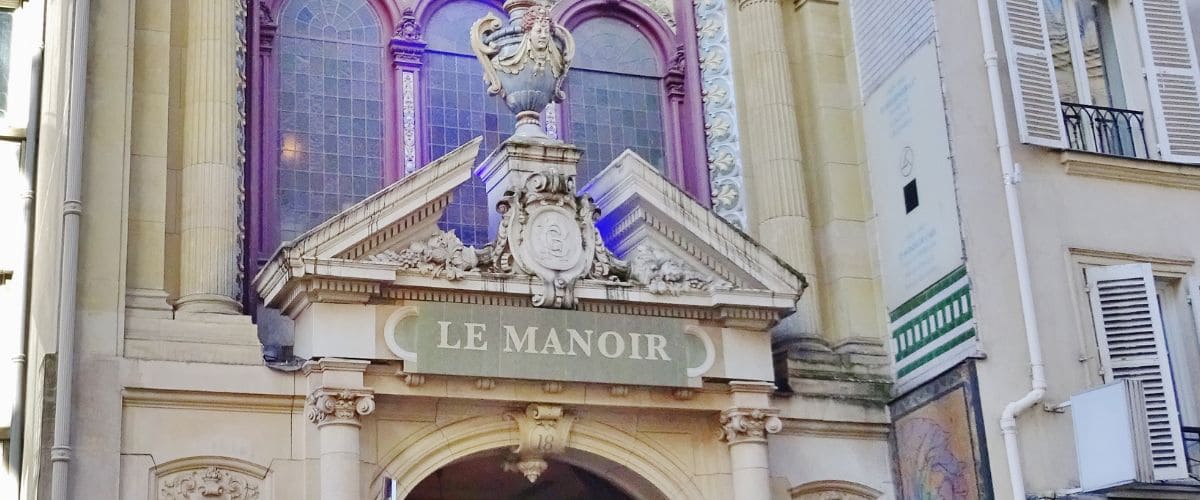 Want to experience something terrifying yet exhilarating when visiting Paris? So, this is your best option. Yes, the night is the finest time to explore this area. Visitors can select from 5 levels of fright in the 23 rooms to explore terrifying tales. Black Night, Halloween, Valentine's Day, and Christmas are their most well-known. They added three animatronics, a vicious dog and a gaudy gargoyle, to add more frightful elements.
Conclusion:
In a nutshell, Paris is a mesmerizing place for everyone. Be it kids, family, or friends, this place has everything to keep you entertained. Paris is a place that ticks everything on your list, and so are we to fulfill everything on your wishlist. This famous location serves as a center for many types of travelers. Therefore, this location is the finest choice for vacation, regardless of whether you are a historical buff, religious, or adventure enthusiast. Contact us so that your travel can go more smoothly. To travel and save money, use our site to make reservations for a flight, hotel, or activity.
Recent blogs
Share causes
Contact
Take a NEXT step towards your NEXT HOLIDAY with our easy-to-understand portal at an affordable price. Got any queries? We are here to solve everything for your adventure.
Location:
1210-1211, The Regal Tower, Business Bay Dubai, U.A.E.
Email: