Planning Tool Kit
Plan your travel most appropriately. Find out how you can make your travel time memorable.
Winter months (November through March) are ideal for visiting Dubai due to the low temperatures and the ease of exploring the city.
Explore Camel Museum, Attend Yoga Classes, Visit St. Mary's Catholic Church, and Visit Burj Nahar. Take advantage of exploring better for free.
Visitors can enjoy and explore the beauty of Art & Culture, Amusement parks, Adventure, Activities, Shopping, Nightlife, Sunsets, and Beaches.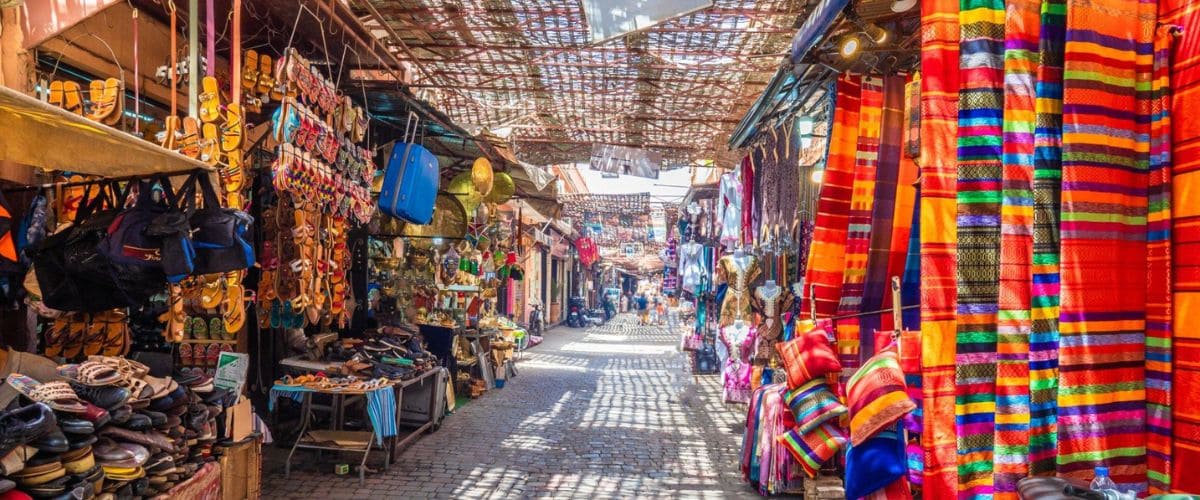 Dubai is a world full of everything that a person looks forward to, no matter if the person is a traveler or a local. This place is great for everyone, but if you are a shopaholic, you will love this place. You can buy many things for yourself and the people you love. Well, there are lots of things to buy, but from Dubai? It must be expensive. But wait! What if we suggest places that won't cost you much and where you can buy luxury items at an affordable price? Yes, Dubai might sound expensive, but there are many places where you can save money and keep your loved ones happy by gifting them the best.
Whether looking for traditional or modern things, Dubai's local markets are the best place to shop. Local markets in Dubai are famous as souks in Arabic. Souks are Open-air marketplaces with shops, stalls, and vendors where travelers can buy things at affordable prices. If you are traveling to Dubai, these places are for you!

Go Bold, Buy Gold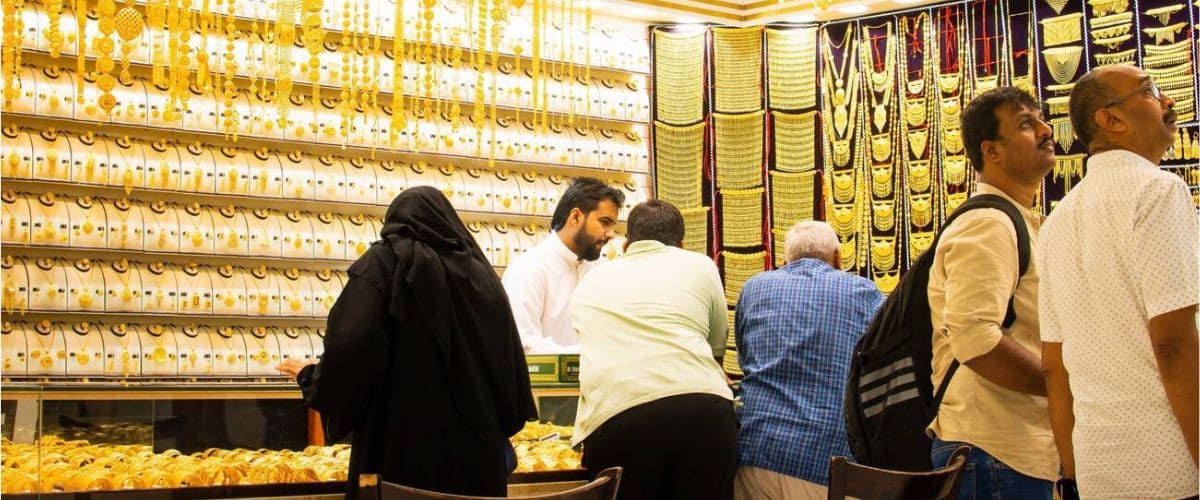 Are you someone who loves to get all dressed up in gold? Then, this is the best souk to get all dolled up with gold. Gold in Dubai is cheaper than the expected market rate you might find in your country. There are lots and lots of shops that sell Gold ornaments for every type and every size. As soon as you enter the gold souk, you will get amazed to see this much precious gold, gems, and diamonds on the streets of Dubai. The best thing about this souk is that you can save some amount on gold if you are good at bargaining. So, save money and flaunt the world by buying the purest gold from Dubai's Deira.
Get Scented With Perfume Souk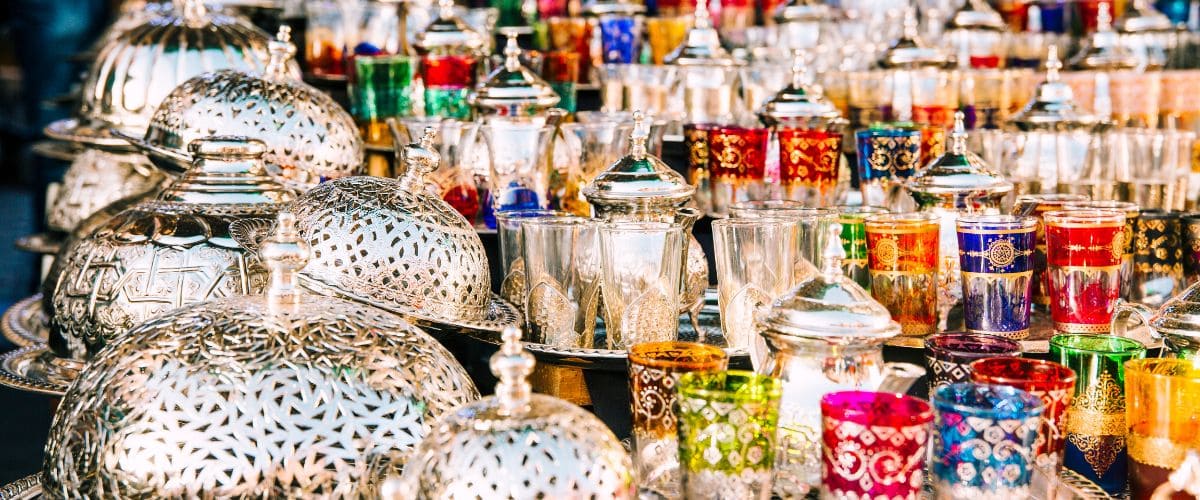 If you are already in Dubai, you must know how important it is to keep yourself fragranced or scented. People in UAE perceive perfumes as an add-on luxury to their lifestyle and living. They have unique scents and perfumes to keep you afresh all the time. Shoppers can also find incense sticks, Attars, crystals, and powders while looking for charismatic perfumes and Attars. You can also buy these tiny bottles of perfume as a gift to someone. We are sure your dear ones will love it. Here you can find various options to choose from and customize according to your skin and preferences. If you think it is expensive, you must have the skills to make bargains to save a little. Enjoy the aromas of local oil-based perfumes from Dubai souks.

Spice It Up!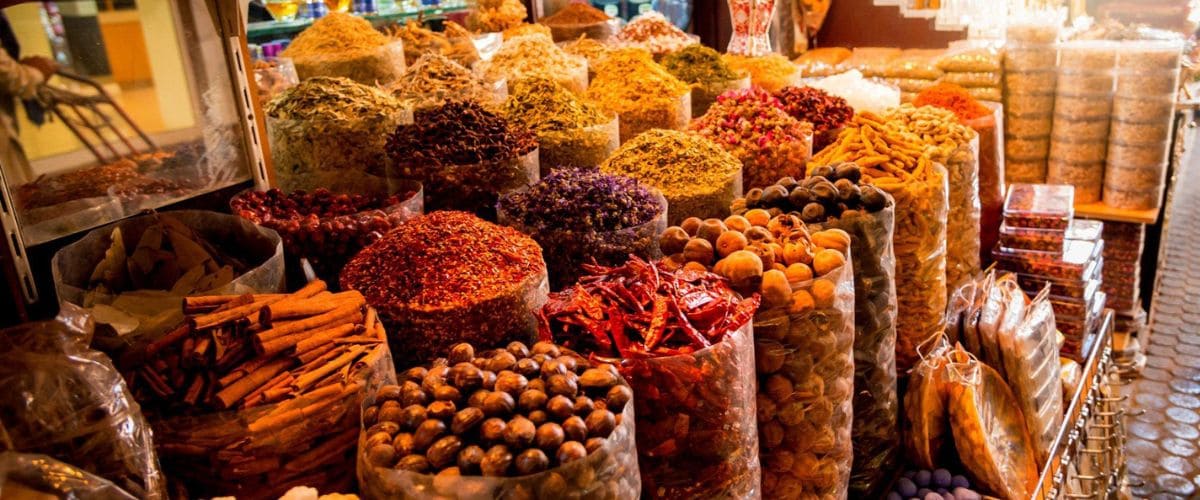 Fond of spices to add great essence to your food? This spot is a place where you must stop to buy exotic spices. This local market contains various spices to bring more flavours to your taste buds. Just not spices but there are nuts, dried fruits, oils, and saffron to buy from these souks. If you think these are costly, you can also save money by bargaining or buying bulk. While you are on your way to buy gold, walk beside, and you will find a spice souk right there. Most things here are homegrown to serve the natural taste and enhance your meal's flavours. Aren't you excited to spice up your life in Dubai? Get going to the best souk in town.

Style With Textile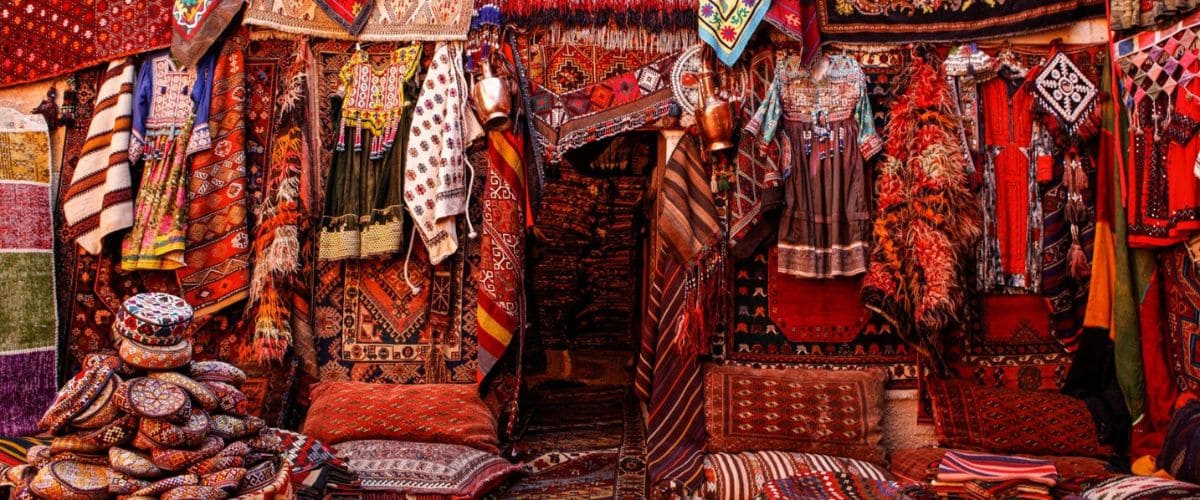 Do you also love to keep up with the fashion trends and styles, then head towards the most fashionable souk near the Creek in Bur Dubai. This is another excellent place to buy varieties of raw fabrics, dresses, kaftans, and abayas with premium quality silk, Kashmiri silk, cotton, and many more. Undoubtedly there is more than you have ever seen and expected. So whether you buy a traditional outfit from here or want to stroll the market for fabrics, get every type here at textile souk- the best local market for a handy and affordable price. As well as fabrics, there is a wide variety of stones, laces, buttons, sequins, and other embellishments to give your outfit a taste of Arabian panache. Upgrade your wardrobe with the exclusive and premium style of textile.

Luxury At Souk Madinat

Who does not like an add-on luxury for their homes or space? Well, everybody does. Thus, Dubai has this walk-around luxurious place that sells incredible artefacts that will blow your mind. Everything is here to make you feel lavish, from small to big sets of goods and rare art pieces. The market is full of richness in serving rare art pieces, souvenirs, sculptures, designer stores, and more. The perfect blend of ancient and modern art is available and seen here. While strolling through the market, you can also sit in the star restaurants nearby and order a drink while having a great city view. Travelers can also enjoy a live show at Madinat Theatre after done the shopping at souk Madinat.

Global Village - A Wonderland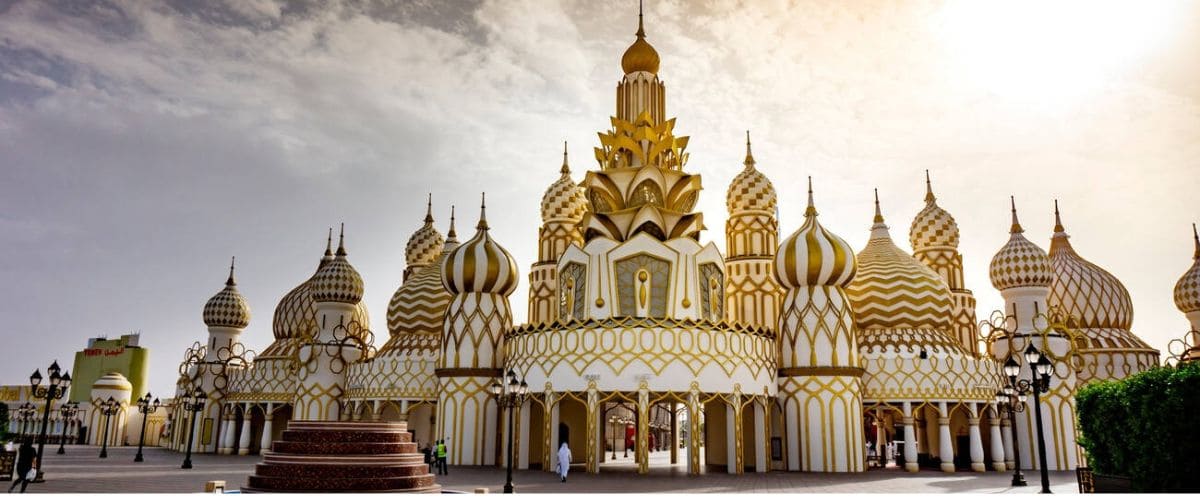 If you want to try things of a specific country Dubai has this place called "Global Village." This place represents the culture, food, art, entertainment, music, and more than 90 countries. There are many retail shops where you can buy souvenirs and traditional or ethnic wear from a specific country. This place is a one-stop for all your fun and shopping time. So get all from one place while enjoying the nightlife in Dubai. Get yourself ready to explore this colorful world of wonders.

Flea Market

If you want to buy something but at a very low price? Then, my friend, you will love these flea markets in Dubai - Ibn Battuta Mall, Zabeel Park, The Greens, and Jumeirah Lakes Towers. What makes it unique is that you can find amply used or second-hand items in good condition that shoppers can reuse. You can buy clothes, ceramics, furniture, antiques, and musical instruments from over 300 stalls in this market.

Conclusion:

Dubai is the best with everything to allure the travelers, be it food, entertainment, or its vast culture, and such are its old yet modern souks to let travelers save while traveling this luxurious city. Want to save more on traveling? Book endless fun activities through us and get discounts. To know more, visit https://nextholidays.com/.

Recent blogs
Follow Us on :
Contact
Take a NEXT step towards your NEXT HOLIDAY with our easy-to-understand portal at an affordable price. Got any queries? We are here to solve everything for your adventure.
Location:
1210-1211, The Regal Tower, Business Bay Dubai, U.A.E.
Email: