Planning Tool Kit
Plan your travel most appropriately. Find out how you can make your travel time memorable.
The best time to go to Dubai is during the winter months (November through March) when the temperature is manageable, and tourists can explore Dubai.
Travelers have ample options to enjoy in Dubai for free, including Window shopping, Camel Racing, Car Gazing, star gazing, Relax On Beaches, Watch Dubai Fountains.
When traveling to this wonderful city, Dubai, you must experience and explore Amusement parks, Adventure, Activities, Shopping, Nightlife, Sunsets, and Beaches. It has got everything for you.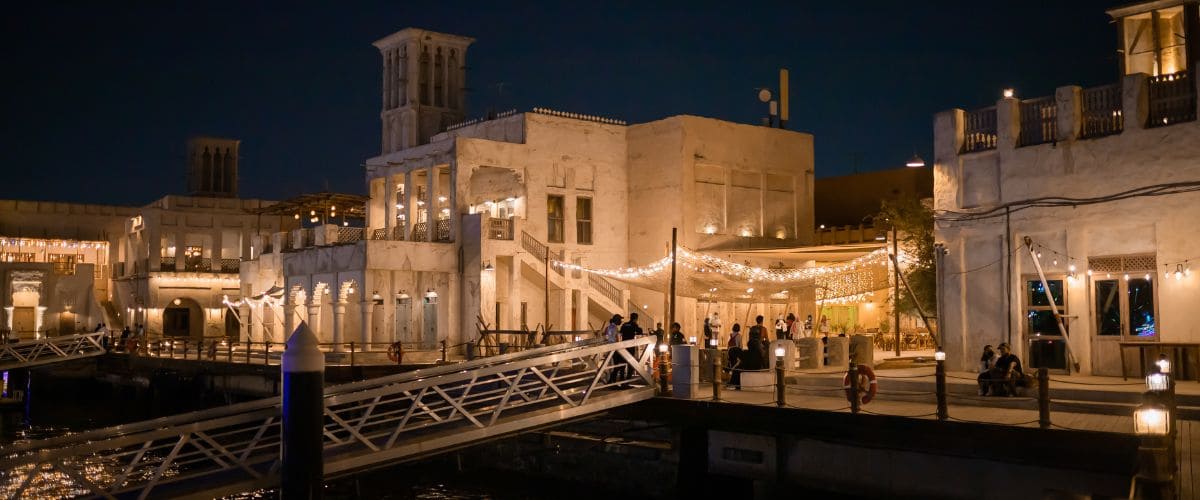 Dubai is the largest city in UAE, making it a great place to explore by travelers. The city has everything on the platter to calm your hunger for travelling and exploring. Undoubtedly, the best things to make you feel fabulous, be it the buildings, culture and religion, or lavish life - Dubai keeps you entertained every minute. Many people need clarification about what to do in old Dubai but believe us, there are many top things to do in Old Dubai too. You got to keep your eyes on this blog to know what and how you can enjoy the old site of this city.
Explore The Dubai Creek
Dubai was just a piece of land until it was found with the richness of oil and its supply to other countries, making this place a heaven to visit. This helped the city to grow economically, and look at this city now; a jewel of UAE popular worldwide. Dubai once had only the appearance of a fisherman's village, and many of its inhabitants have nostalgic memories of its former incarnation. The Creek is full of ships, also known as Abras or water taxis made of wood. These ships sail on the Dubai creek and witness the city's beauty. This might be a 5-minute journey, but it is totally worth it. You can get to Bur Dubai on the other side of the Creek in just a short boat ride. So get yourself ready for this beautiful ride.
Visit The Dubai Museum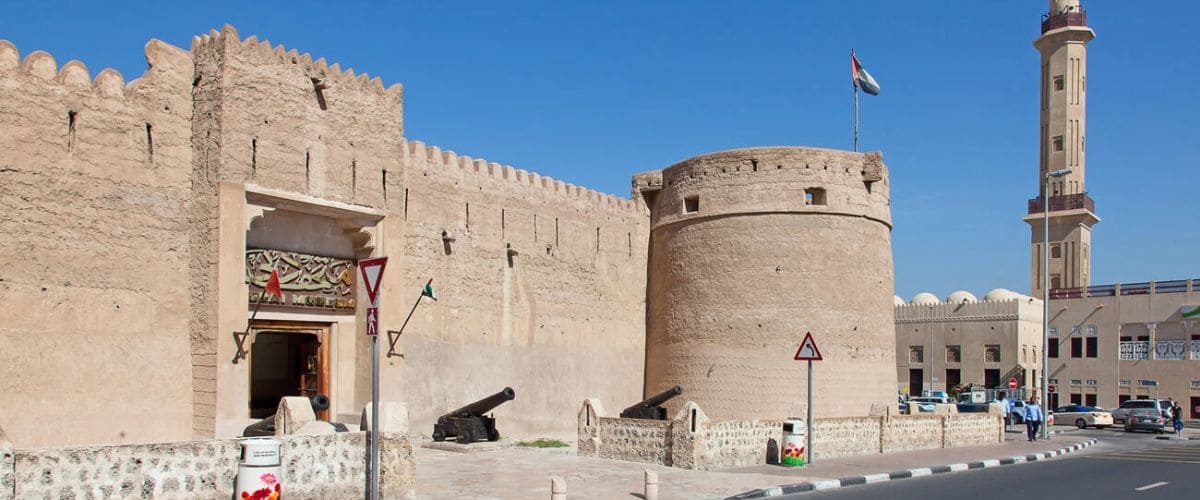 Are you someone who looks out for the past and tales of structures, cities, and other things? Then you have to come here. It is housed in one of the city's oldest structures, Al Fahidi Fort, which chronicles the history of its inhabitants, way of life, and development. A trip to the Museum provides insight into Dubai's history, both before and after the oil boom. The Dubai Museum displays how the city developed based on a culturally entrenched civilization over time. The Museum is home to authentic antiquities such as ceramics, weapons, and graves. Additionally, you can explore other wings that capture the feel of old-fashioned markets and houses. Explore the different wings in the Museum to know the detailed history of this gorgeous city and how it prospered over a period of time.

Taste The Deliciousness Of Camel Milk Products
Camel Milk is famous in the whole UAE, undoubtedly is nutritious and does have many health benefits. Emirati culture and heritage are deeply rooted in camel milk. Camel farming has become extremely common today. People milk their camels, and here you can get the finest quality camel milk products like chocolates, ice creams and more which will surely tempt your mouth.
Savour Local Cuisine At Arabian Tea House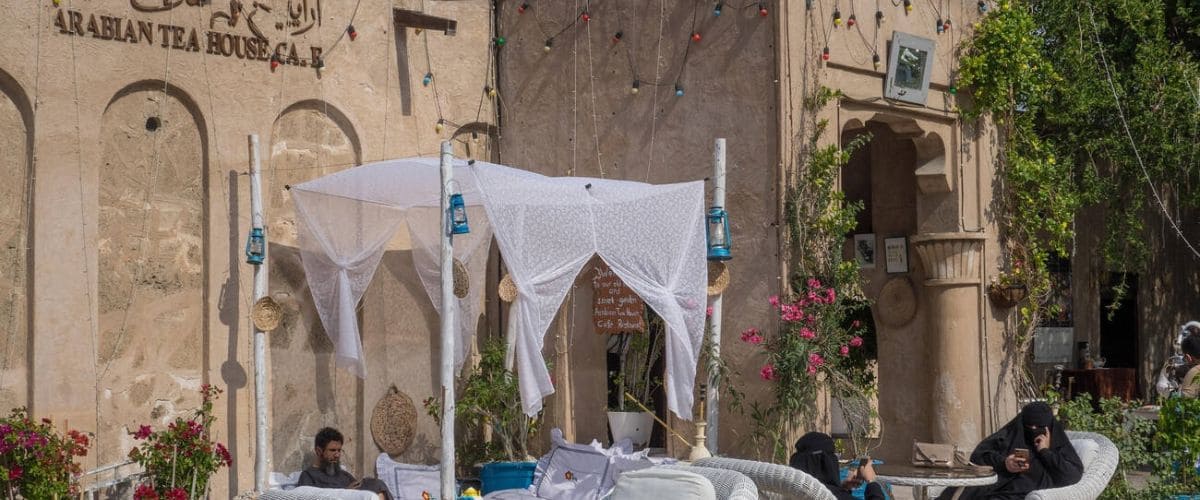 Are you feeling tired of roaming around and need some relaxing time? Then, this tea house is a must. The Arabian Tea House prepares the finest tea and Kahwa (a traditional coffee of Dubai) for holidaymakers. The tea, Kahwa and many delicious and mouthwatering treats will cure your hunger. So get up, keep going, and get the best cuisines with perfect traditional vibes. Get together with your friends, family or colleagues and cherish the time forever.

Explore the Al Fahidi Historical Neighbourhood

Witnessing Al Fahidi and missing out on the fun in its neighbourhood would be a big NO. The entire old Dubai explains the beauty of Emirati culture's past; thus, it is a great adventure to do when traveling. Exploring the surroundings is one of the top things to do in Old Dubai. While you are ready to explore the sites nearby this place, you can also enjoy the Sikka Art Fair, which is incredible to enjoy a happening and eventful day. Take your family along to enjoy the arty, colourful and cherishable time with exhibitions, live music, storytelling, workshops and activities and more.

Buy And Shop At The Souks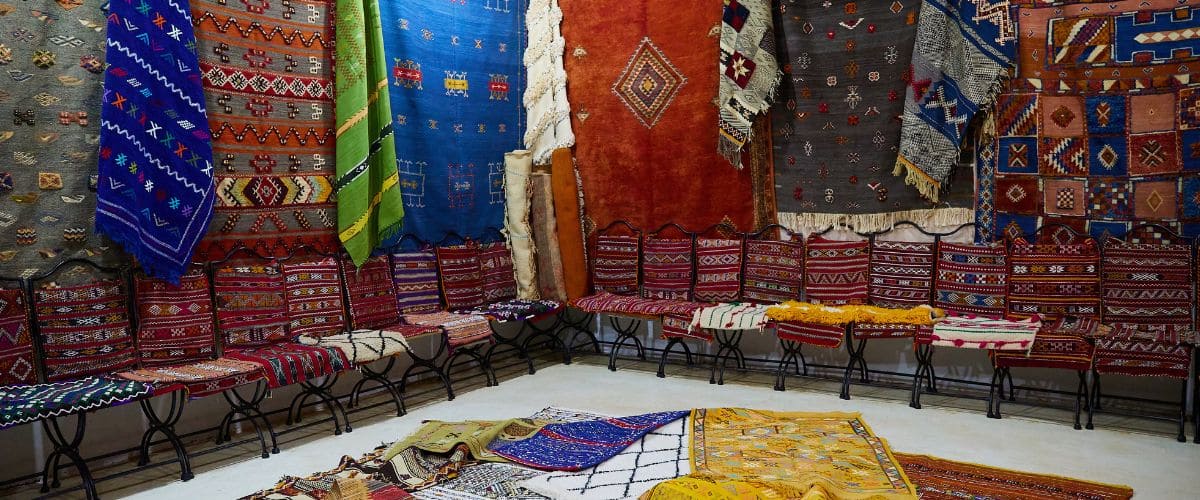 You might have heard of the grand malls in Dubai, but have you ever heard of the souks in Dubai? If not, you are missing so much of the Dubai trip. The amazing souks or local stalls in the city will blow your mind. From small to big luxurious items are available in the types of souks in Dubai. There are more than 10+ souk types in the city. Whether you want to decorate your house, get something for cooking purposes, or get beautiful gold ornaments, these souks are a great place to stop by. In addition, one can bargain here, unlike expensive malls. Aren't you excited to buy something unique at an affordable price from the souks or local markets in Dubai?

Types Of Souks In Dubai: Gold, Perfume, Spice, Textile, Souk Madinat, Meena Bazaar, Camel, Carpet, The Central Souk.

Dubai Heritage Village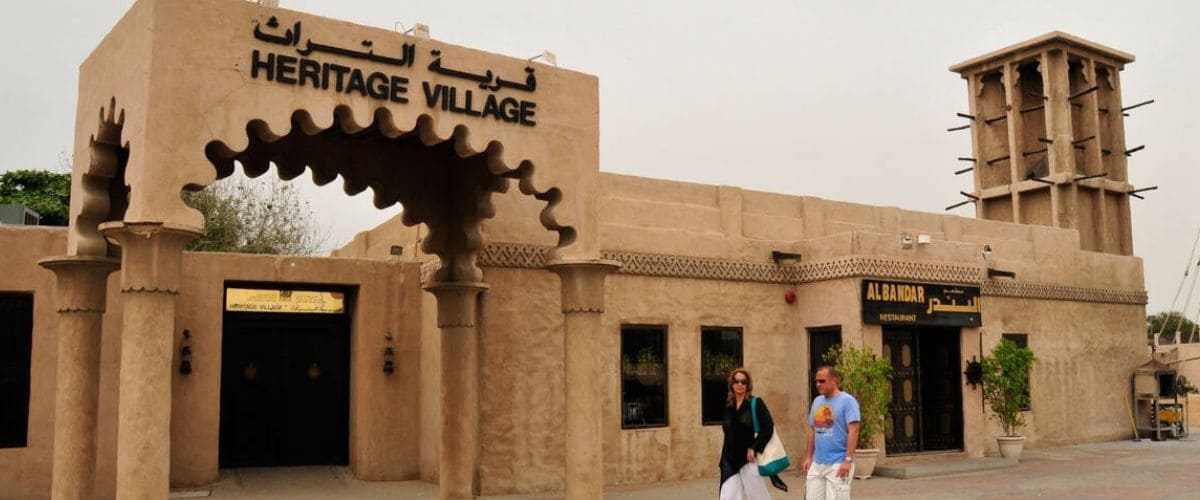 Dubai Heritage Village is an incredible classical theme-based old village in Dubai. Here travelers can see the small yet incredible details about the traditional culture and lifestyle in the architecture. In addition, you may also learn about fishermen's life and their history with pearls. There are ample mud houses and mosques around that depict the ancient beauty of Dubai. So walk down the lane of Al Shindagha to get a glimpse of this gorgeous site.

Al Seef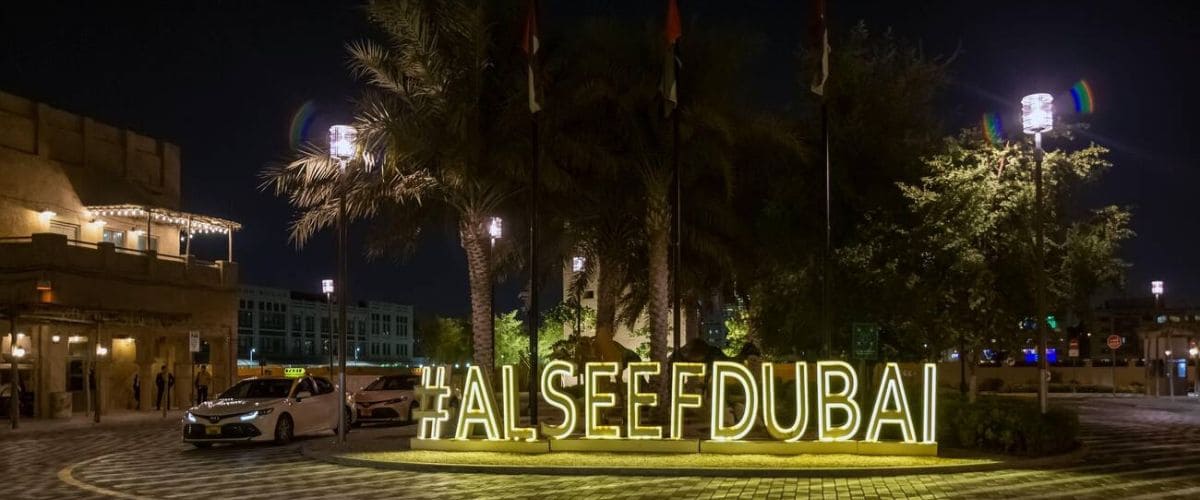 Located at Dubai's Creek, Al Seef is one of the most unique and calming places to surf the Dubai neighbourhood. Here are many shops, restaurants and more to go shopping or enjoy authentic food and a cup of tea and give yourself some soothing time. Travelers must sail in the dhow cruise to watch the blend of modern and traditional Dubai.

Conclusion:

These things will make your trip to Dubai the best and most extraordinary. Go to the locals and learn about traditional Dubai. Capture the beautiful site of Dubai in camera and make lifetime memories. We constantly hold you back to make your trip more adventurous and memorable. With our tour services, you can get everything you want at an affordable price. So why keep the load of an expensive trip to Dubai? Get in touch with us.

Recent blogs
Follow Us on :
Contact
Take a NEXT step towards your NEXT HOLIDAY with our easy-to-understand portal at an affordable price. Got any queries? We are here to solve everything for your adventure.
Location:
1210-1211, The Regal Tower, Business Bay Dubai, U.A.E.
Email: